Yoga is a one-stop shop for all your fitness needs; with a reputation for building strength and flexibility, reducing stress and anxiety as well as hitting the natural reset button for your emotional and mental wellness.
If you want to get your stretch on at some of the best yoga studios on the Sunshine Coast, assume Child's Pose and get reading.
Noosa Flow
Noosa & Sunshine Beach
If you're on the hunt for a killer yoga and Pilates studio on the Sunshine Coast, Noosa Flow is arguably the most beautiful yoga space we've set foot in. Noosa Flow has since expanded to a second location in Sunshine Beach and both studios are as beautiful as each other.
With plenty of natural light and loads of indoor plants, you'll feel refreshed before you've even found your zen. From Vinyasa flow and Yin flow, to pre-natal flow and a special mums and bubs yoga class, whatever it is you're chasing, you'll most likely find it at these two special yoga and Pilates studios.
Morning Light Studio
Bokarina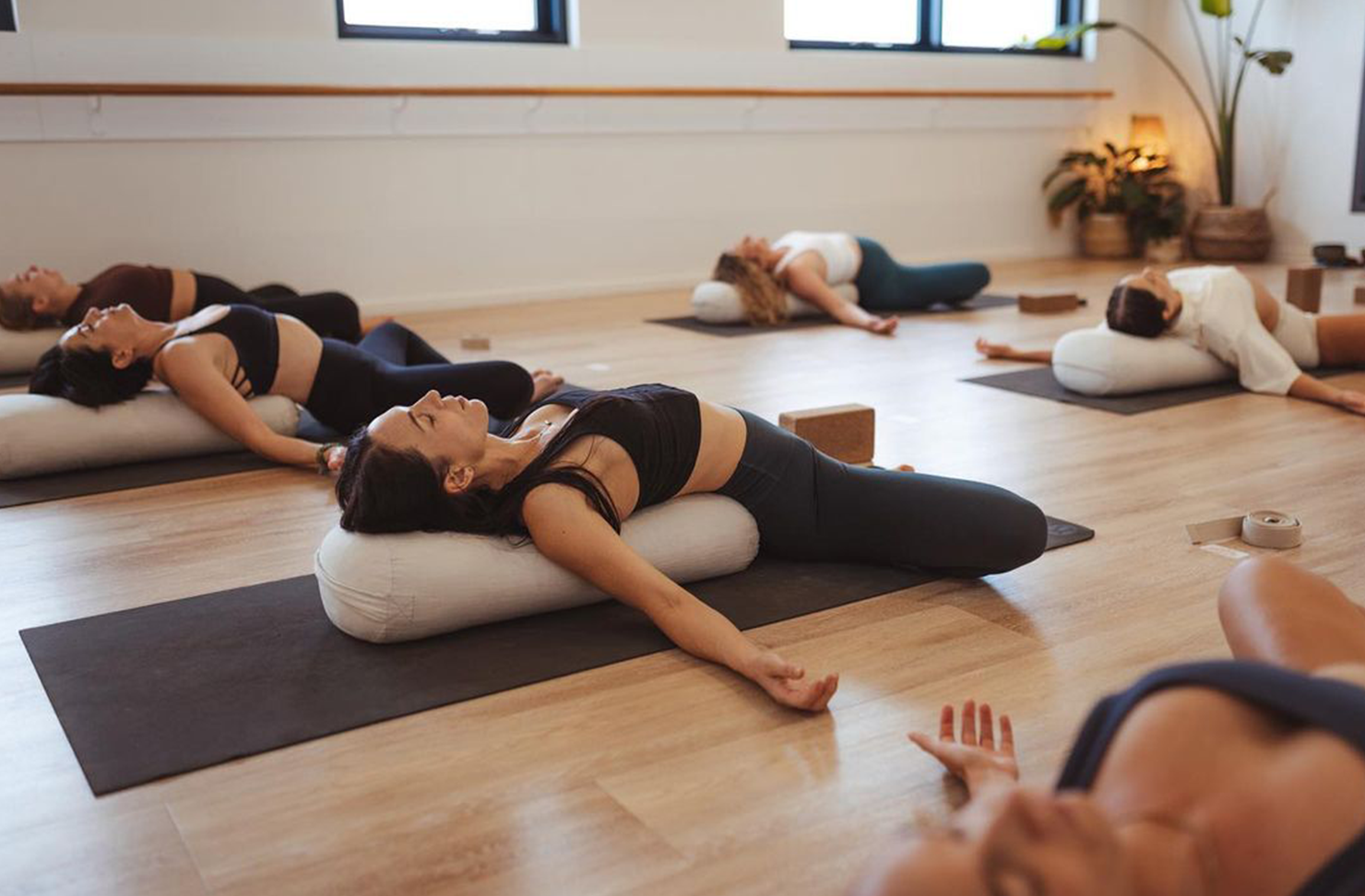 One of our favourite additions to our list of the Sunshine Coast's best yoga studios, Morning Light Studio is found on Level 1 of the Kawana Sports Hub, and the name couldn't be more fitting. The levelled studio overlooks the Kawana canals and provides your yoga session with breathtaking sunrise and sunset views. Morning Light Studio offers yoga, Pilates and barre classes perfect for the fitness enthusiast.
Haven Yoga Studio
Buderim
Haven Yoga Studio certainly lives up to its name—the peaceful yoga studio is much like a sanctuary, or dare we say, haven for those looking to slow down and take a step back from their busy lives. Located in the heart of Buderim, this studio has a strong focus on providing a safe space, while still challenging you if you want a push. Choose from gentle yoga and yin classes and barre and pilates classes and test the waters with their 21-day introductory offer.
Yoga Vida
Mooloolaba
If you pick your Sunshine Coast yoga studios based on reputation, then you're probably already familiar with Yoga Vida in Mooloolaba. Keeping Sunshine Coasters fit and relaxed for over 15 years, this stunning studio is massive, so you'll always find a spot to lay your mat. Catering to all levels, from total novices to advanced yogis, a packed timetable with plenty of teachers leading the way, means you're bound to find the right yoga class for you.
Aktiv Living
Bli Bli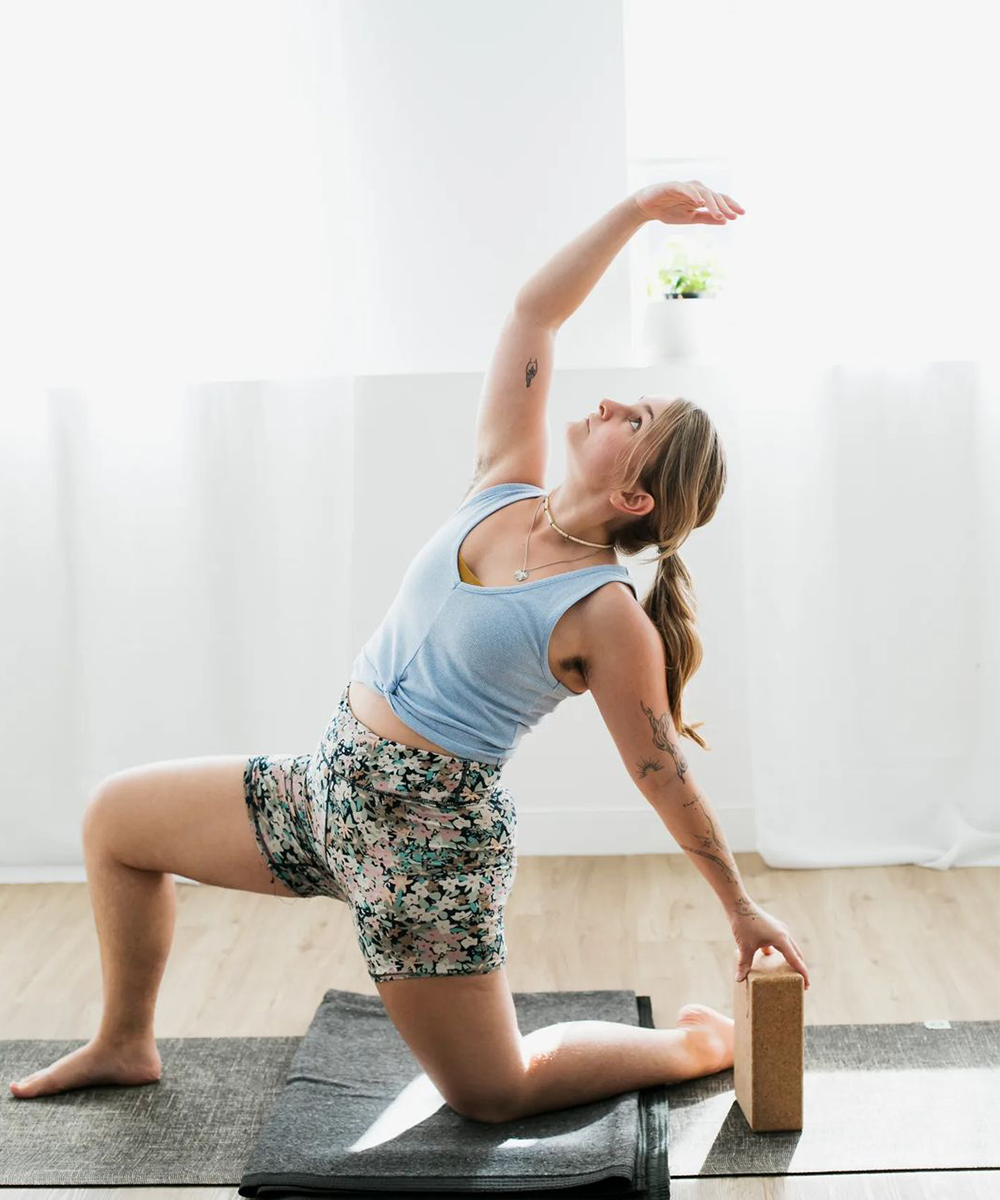 Aktiv Living is one of the Sunshine Coast's most-loved yoga studios and for good reason with their extensive range of yoga, barre, mat pilates and reformer pilates classes. There's so much more than classes to this community—there are regular retreats, workshops and community-focused events. The greenery-laden and light-filled studio is seriously stunning and we recommend starting with the 30 day unlimited mat class offer for just $59. Oh, and it's also the sister venue to the beautiful The Station Pilates.
Zenko Yoga
Maroochydore & Noosaville
Found in Maroochydore and Buddina, Zenko has well earned its reputation as one of the best yoga studios on the Sunshine Coast. With regular (and online) classes spanning power flow, gentle flow, yin, restorative yoga and slow flow, you'll also find teacher training and wellness retreats on offer here. Zenko offers a range of monthly and annual pricing options, with short-term packages available for peeps only visiting the Sunshine Coast for a short time, too.
AOU Studio
Buderim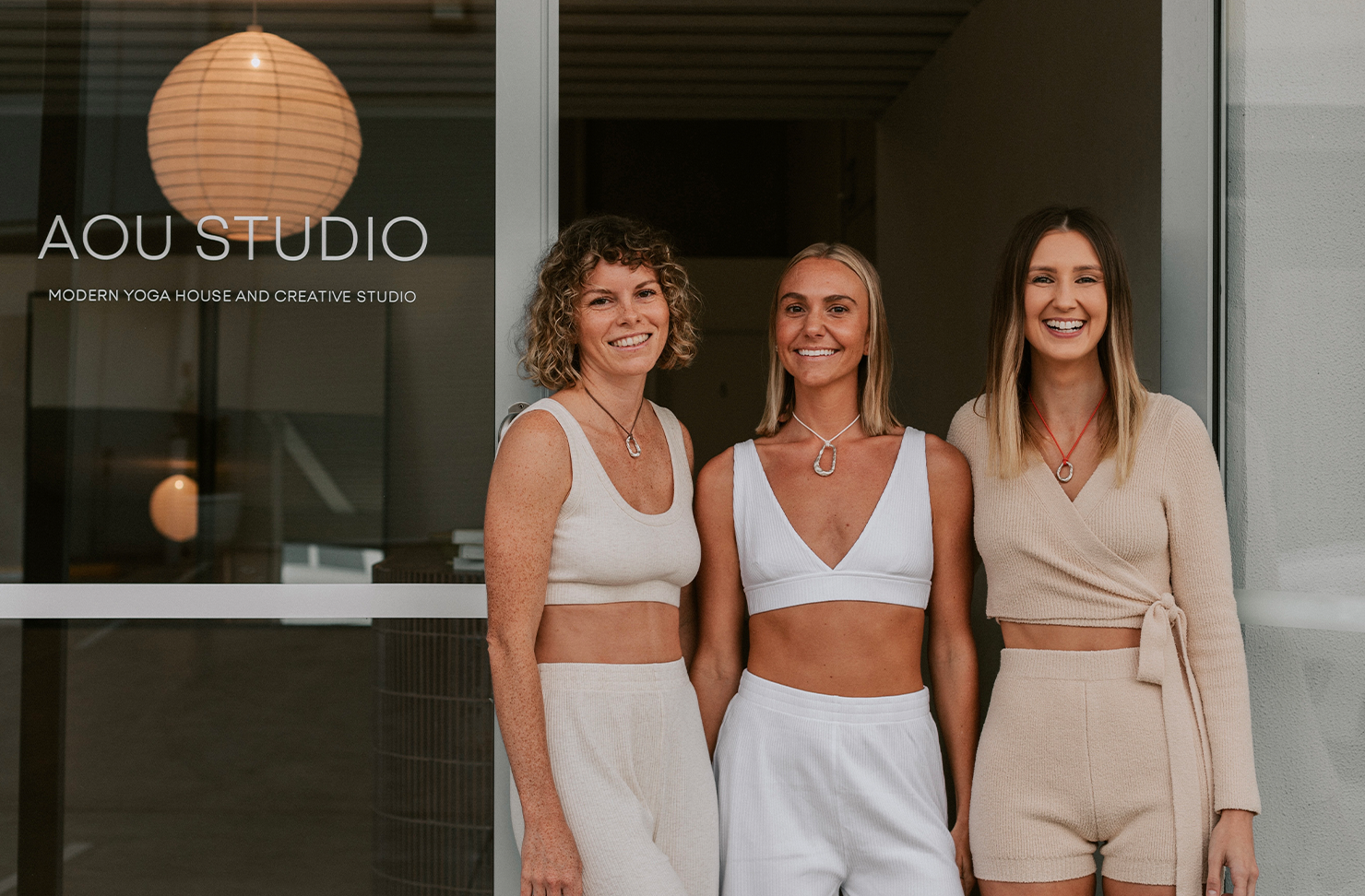 AOU Studio is the Sunshine Coast's fresh new modern yoga house and creative studio, founded by dynamic trio of friends Jemma-Rae Sherwell, Rylee Williams, and Sarah Dalryple. Their vision was to create a unique space that combines yoga, meditation and creativity in a holistic experience.
Step into AOU's calming yoga studio and you'll be greeted by a spacious and airy environment, elevated with one-of-a-kind details and thoughtfully designed with purpose and practice in mind. It's a special place where you can reset, collaborate, and recharge with an array of yoga classes, meditation classes, sound sessions and more.
New Standard Yoga And Fitness Centre
Caloundra
As a holistic wellbeing centre, there's plenty of chances to find your zen at New Standard Yoga and Fitness Centre. One of the best yoga studios on the Sunshine Coast with over five years in the business, these guys offer an incredible range of classes, including energetic, dynamic, relaxation and gentle.
Phoenix Yoga
Maroochydore
Taking out the title of the oldest Bikram studio in Queensland, Phoenix Yoga is not messing around. This well-established yoga studio has been spreading yoga love around the Sunshine Coast for over twenty years and prides itself on providing a holistic approach to yoga, also offering massage, workshops, reiki and meditation. While specialsing in the unique yoga sequence, Bikram yoga, Phoenix Yoga also hosts hot yoga, power yoga, Vinyasa yoga and yin yoga.
Bikram Yoga Sunshine Coast
Caloundra
If you've shied away from yoga in the past because you "won't sweat" during the workout, the Bikram experience is for you. Bikram Yoga Sunshine Coast offers the original hot workout which entails 90 minutes of stretching, flexing, balancing and posing in a purpose-built heated room.
Bikram offers a range of extra health benefits for the practicing yogini—including a deeper stretch from a warmer body, a mentally challenging environment (not dissimilar to working out inside a sauna) as well as toxin-releasing qualities from the large quantities of fluid you'll be losing during the session. If the Bikram challenge sounds like your cup of tea, classes are held in Caloundra. Cap your workout off with a cold-pressed juice by the ocean once you're done.
CGM Pilates
Maroochydore
If you're a yogi with an environmental conscience, CGM Pilates studio fit-out is made from local and ethically produced items, including the hand-made reclaimed timber furniture and the 100% VOC free paint on the walls. Found in the heart of Maroochydore, this Sunshine Coast yoga and Pilates studio has a weekly timetable made up of barre, mat and reformer classes. With an introductory offer that offers you unlimited classes for two weeks for the sweet price of $60, this is hands down one of the best yoga studios on the Sunny Coast.
Aloha Active
Noosa
For the hottest yoga and Pilates studio on the Sunshine Coast look no further than Aloha Active and their Inferno Hot Yoga classes. Another epic studio nestled in Noosa Heads, Inferno is for those who want to take their love of yoga to the next level with hot yoga, Vinyasa, Ashtanga, yin and even barre pilates classes. We love how affordable Aloha Active is, at $39.50 for a no lock-in membership.
Inflow Pilates & Wellness
Caloundra & Birtinya
Inflow Pilates & Wellness is your go-to for all styles of Pilates, but they also boast top-notch yoga classes. Strengthen with reformer, swan dive into mat or plié your way through their Barre class. Take advantage of four classes for $44 introductory offer and find out which style of Pilates and yoga suits you best.
Downward Dog Hot Yoga
Noosa
Things heat up fast at Downward Dog Hot Yoga, so be prepared to sweat. Taking place in a 33-degree room, each class aims to teach modern inspired lessons without forgetting the traditional aspects of yoga. Raise your heartbeat with power yoga, practise your fluidity with Vinyasa flow or build your strength with hot Pilates classes. There's weekly and monthly passes available, and if getting your sweat on isn't your thing, you can also try their non-heated classes.
YogaJak
Maroochydore & Caloundra
For the guys that want to learn the yoga ropes in a supportive, male-friendly environment, head to YogaJak—a men's yoga studio on the Sunshine Coast where you will be guided through the basics while increasing your movement, flexibility and strength. It's taught by guys, for guys. And at $20 to try out a single class, it's absolutely worth a visit.
Looking for more ways to get your stretch on? Feel the burn at the Sunshine Coast's best pilates studios.
Image credit: Noosa Flow, Morning Light Studio, Aktiv Living and AOU Studio