Northern Rivers crew, rejoice: acclaimed chef-owner Jessi Singh just opened his "unauthentic Indian" restaurant Daughter in Law on Fletcher Street in Byron this June and it's about to take you on a very flavourful ride.
If you're unfamiliar with Daughter In Law, let's catch you up to speed: Daughter in Law represents Singh's travel journey throughout the world and has already made a massive splash in Melbourne and Adelaide. Singh calls it "global food with an Indian twist", and we call it damn delicious because that's just the truth.
The menu at Daughter in Law Byron is a slightly more coastal version of Singh's "unauthentic Indian", that encapsulates the Byron Bay lifestyle with an emphasis on seafood, vegan and gluten-free fare. Think Skull Island prawn cocktail with green apple and Bombay cocktail sauce; scallop crudo with curry coconut, lime, and chilli; 'Indian Fried Chicken' with mustard seed mayo; and Colonel TSO's Cauliflower—a must-try Indo-Chinese style cauliflower that'll send your tastebuds reeling—are just some of the delectable dishes you can sample at the vibrant new venue.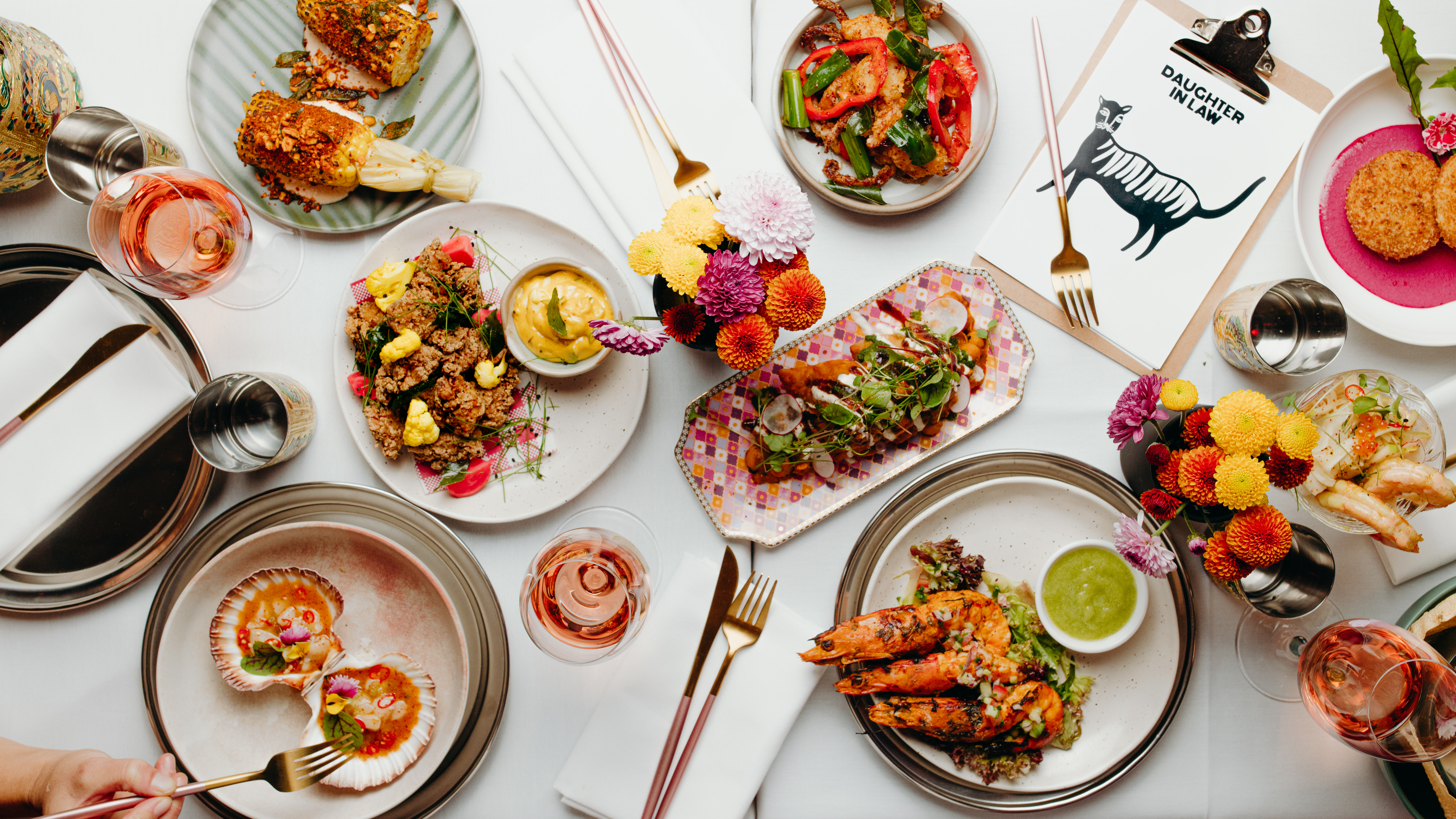 Speaking of the 65-seat venue, it is a stunner, but honestly, we'd expect nothing less from the Daughter In Law crew. Walk into a fun and bustling atmosphere set to a soundtrack of killer 80s and 90s tunes. Similar accents from other DIL venues come to the forefront, including lush velvet seating, handmade glasses with rainbow peacocks, plenty of gold accents, and pink neon signage to tie it all together.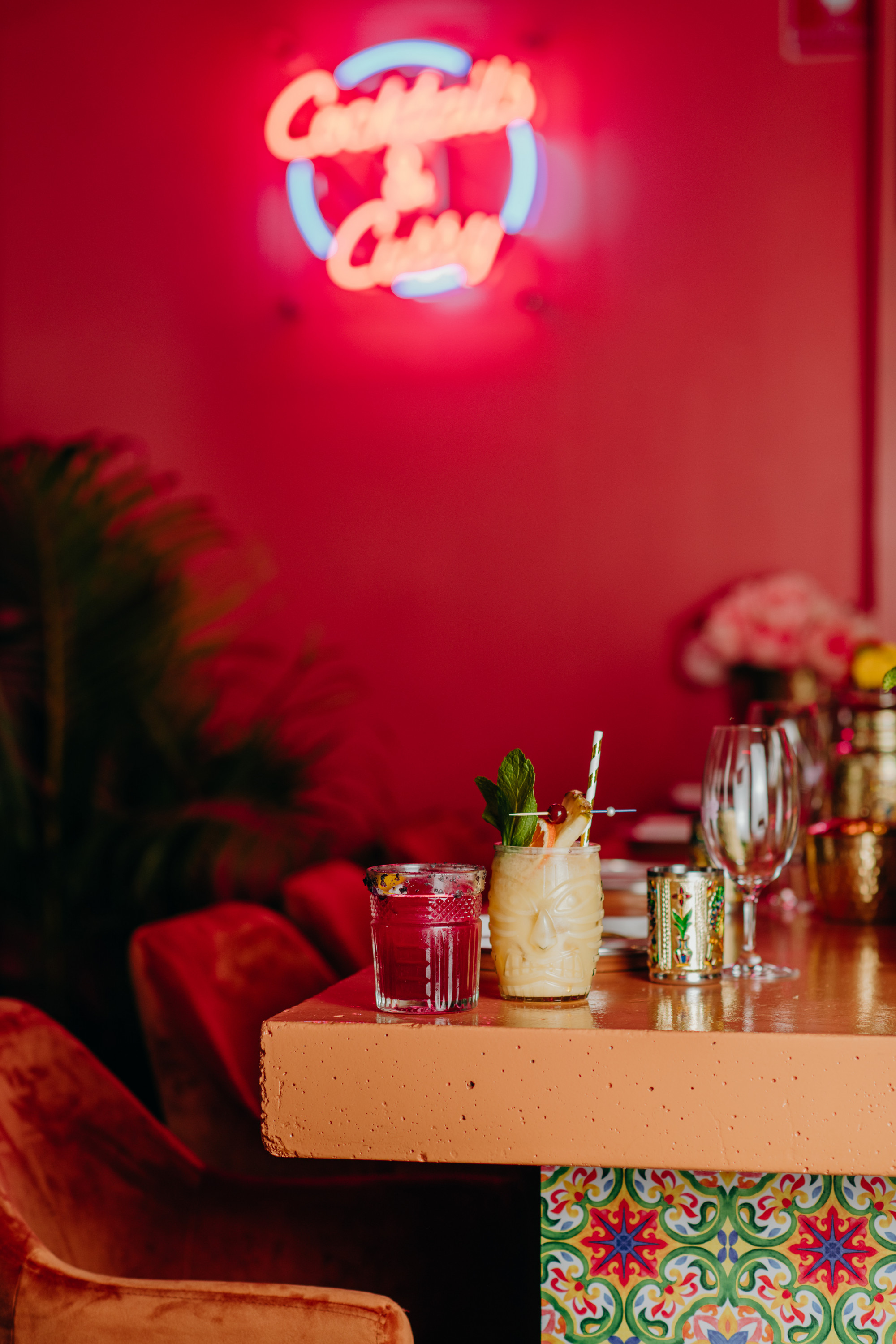 Celebrated sommelier Bhatia Dheeraj is overseeing the extensive wine list which includes local producers alongside interstate and overseas drops. All bevs, including a line-up of beers and ciders, can be found in self-serve fridges. For cocktails, you can expect the likes of Indian spiced sangria (which is a mixture of red wine, sweet vermouth, and orange), as well as the Daughter in Law, which is made with Byron's favourite Brookie's gin, a tandoori-fired pineapple and cardamom lime.
Daughter In Law Byron is open every day from 4pm to 10pm, so next time you're in the area, make sure to pop in.
The Details
What: Daughter In Law Byron
When: Open every day from 4pm - 10 pm
Where: 22 Fletcher St, Byron Bay
For more information, click here.
Itching for a trip to Byron now? Check out our ultimate guide here.
Image credit: Jess Kearney