When it comes to drinking spots, we've all got our faves; the trusty bars that know the chardy we love, can always whip up our regular Friday evening espresso martini or Sunday morning Bloody Mary (or is that just me?)
But what about the best bars on the Sunshine Coast we DON'T know about? The holes-in-the-walls that fly under the radar, the secret lounges that you only go to if you've had a recommendation from a friend of a friend of a friend, or even the spots that you know about as a restaurant, but didn't realise they had a wine list that would make you weak at the knees?
Well, my friends, THESE ARE THOSE BARS!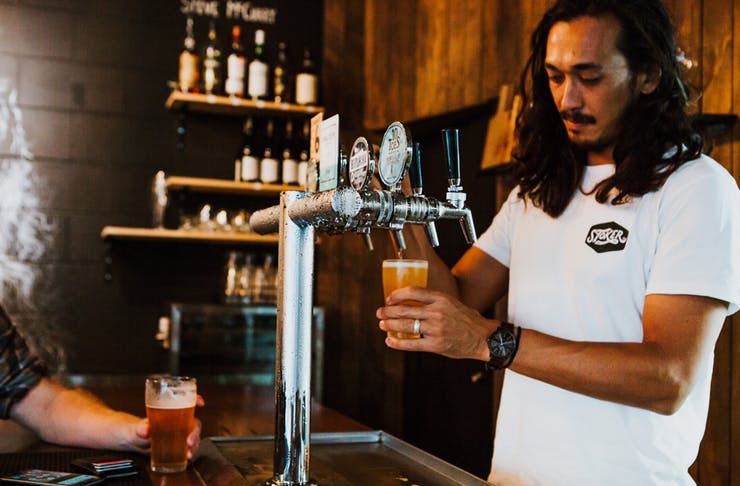 Stoker Brewhouse
Maroochydore
Coffee AND beer—our two favourite things in the world, both in the one place! We can't believe Stoker Brewhouse has flown under our radar for so long. Maybe you drive past here every week and have considered popping in for a coffee, but we bet you didn't know it transforms into an awesome brewhouse in the evenings. You can be guaranteed of a brew that tickles your fancy, with the taps rotating through some of our local faves like 4 Pines Ginger Beer and Brouhaha IPA, served up with chilled vibes from the crew. The feel is more about talking and connecting rather than partying hard, so if you're up for kicking back with some seriously quality craft beer and your besties, this is the place to be.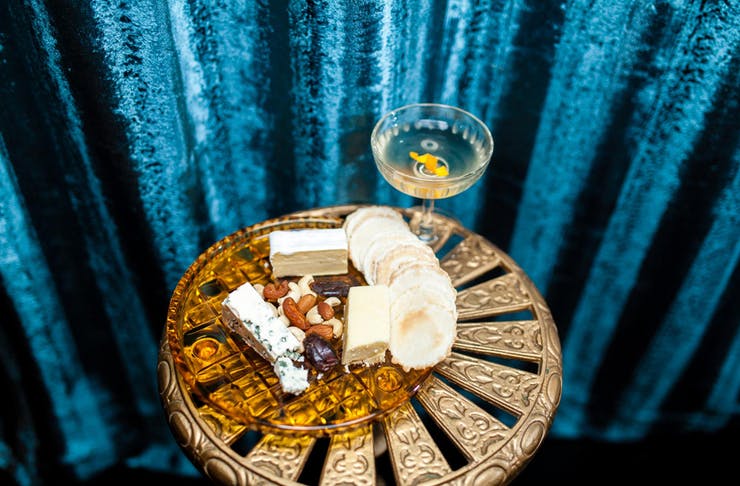 Bison Bar
Nambour
While Nambour locals have known about this funky Art Deco nook for a while, the rest of us have been a bit slower in catching on. Nambour's entertainment precinct is kicking some serious goals on the food and wine front, and for cocktails and dessert, this plush, cosy nightspot is giving the best bars on the Sunshine Coast a run for their money. If you love cocktails as much as we do, you'll be pleased to know that Bison Bar's mixologists can turn out a whisky sour fit for any flapper, and their signature Orange Blossom Martini is to DIE for. Cheers!
Rumba Wine Bar
Noosa
It's hard to believe there's a bar on Hastings Street that has escaped our attention, but Rumba Wine Bar, tucked away behind Massimo's has achieved it. Pop in to this chilled lounge for a sneaky pre-drink before you head out for the night, and we promise you'll have trouble leaving. Their wine list is epic, with one of the best cellars in Queensland, so this is the spot to impress your date with that rare bottle of Grange you've been saving up for. It's also available for private hire, so if you want to feel oh-so-exclusive, book it in for your next event.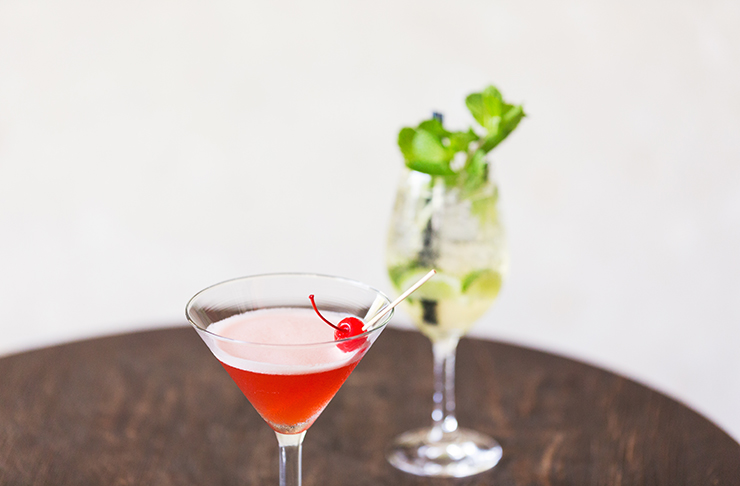 Embassy XO
Noosa
We all know Embassy XO for its food—OMG the tofu-stuffed zucchini flowers (#trustme #foodenvy)—but it's news to most of us that they have a seriously awesome bar with a wine list that we can't stop daydreaming about. The wine list is divided up thematically (and poetically) with descriptions like "Delicate, lean, gentle whites" and "Soft, round, juicy reds", which is WAY more helpful than telling us what vineyard it came from! The bar menu throws in hands-down one of the best drinking snacks—crispy chicken ribs. And they're only $5! Which leaves more money for Sapporo on tap or a lychee martini.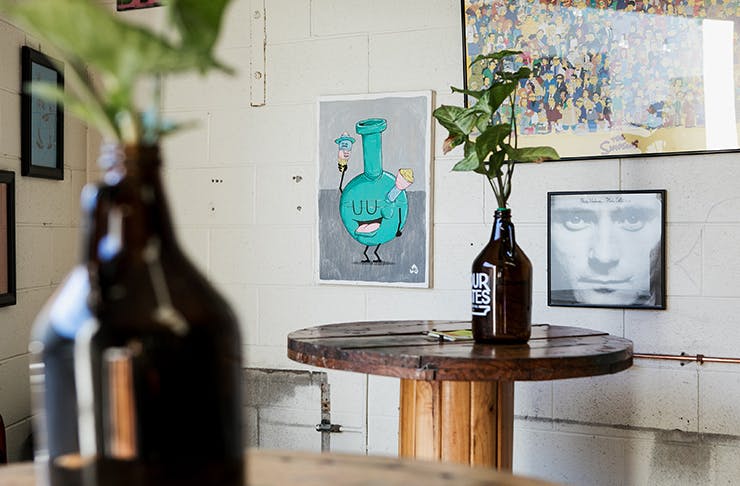 Your Mates Brewing Co
Moffat Beach
Our mates over at Your Mates Brewing Co know a lot when it comes to beer. The epitome of Aussie culture and mateship, Your Mates is the lovechild of two Aussie blokes who had a dream. A beer related dream (we've been there). Bringing their love of good beer to life with their own delicious concoctions, these two legends are now bottling and selling their creations for the rest of us! Open for good times every Thursday, Friday and Saturday from 3pm, Your Mates offer some good quality brews that even the most picky beer connoisseur would be a fan of. This bar needs to be on every beer lovers bucket list!
Hungry now? We've found The Best Halloumi Dishes On The Sunshine Coast here. Got kids? We've rounded up The Best Child-Friendly Cafes On The Sunshine Coast.
Image Credit: Amy Higg, Daniel Hine and Ariana Gillrie for The Urban List