You know those getaways where the accommodation you've booked IS the holiday? Whether it's a luxe all-inclusive island resort or a gorgeous cabin in the wilderness where you can cosy up with a good book, sometimes it's not about the vaycay destination—it's about checking in to your lodgings and not leaving until it's time to go (unwillingly) go home.
Well, Sol Noosa is one of those places. This Noosa Airbnb will have you feeling like you're in your own private island resort from the moment you walk through the gate, and whatever Noosa plans you had for your weekend getaway, you might just want to cancel them and spend the day doing nothing but lazing in hammock by the private magnesium pool before sinking into the outdoor bubble bath with a good book.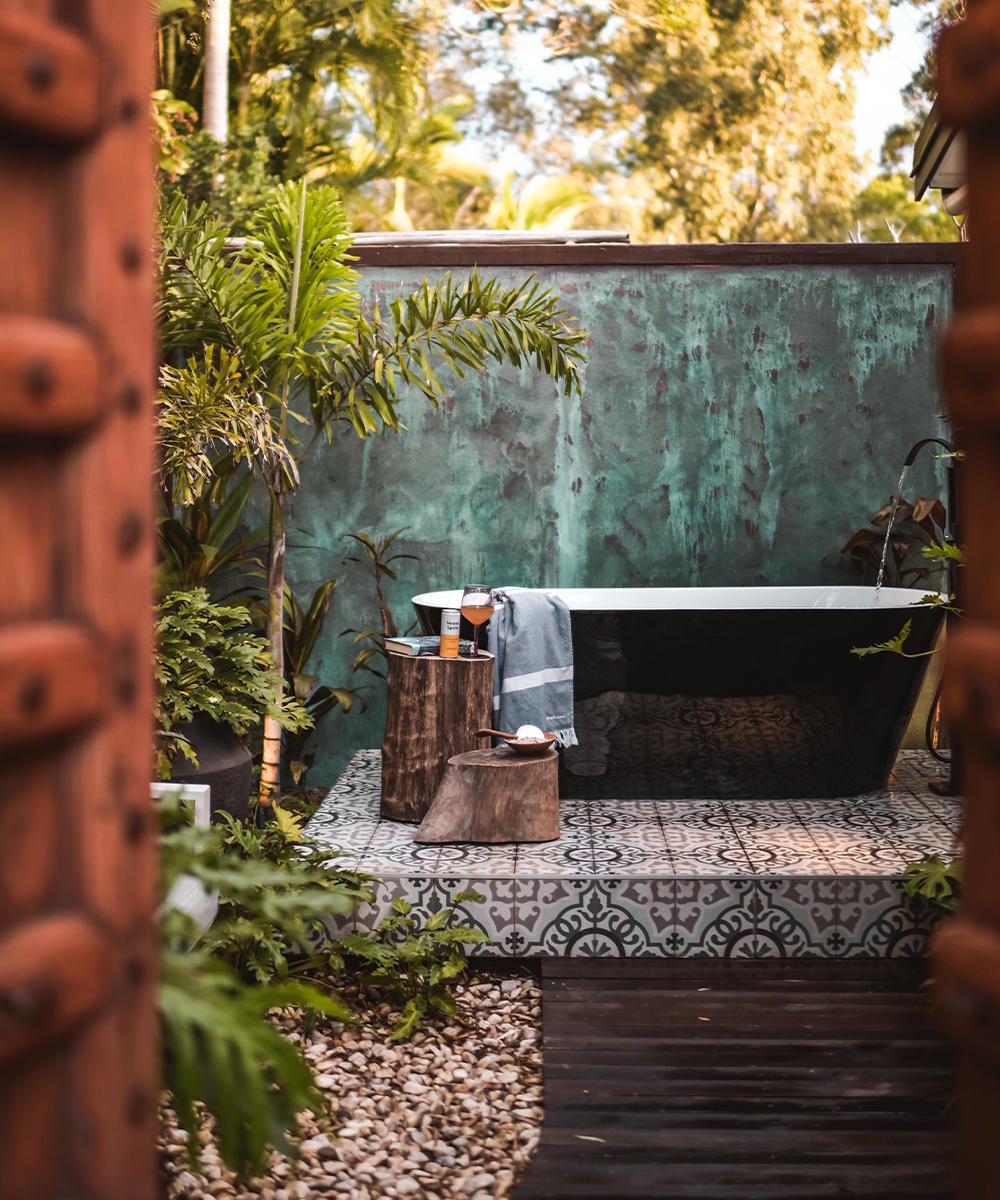 The hosted two-bedroom guest suite has been renovated and stunningly decorated with relaxation in mind, from the massive daybed covered in cushions you'll find in a private courtyard out the back to the oversized shower with a floor-to-ceiling window facing a lush, screened garden to bring the outdoors in. On a rainy day, you can nab a spot on the comfy couch and plug into a Netflix binge or set up one of the board games supplied, while the pool outside complete with spa jets and blow up beds was made for sunny afternoons (there's also a tv outside if you want to watch a movie in the pool—just saying). There's even a fire pit outside and an indoor fire for the chillier months—so you're set up for every weekend.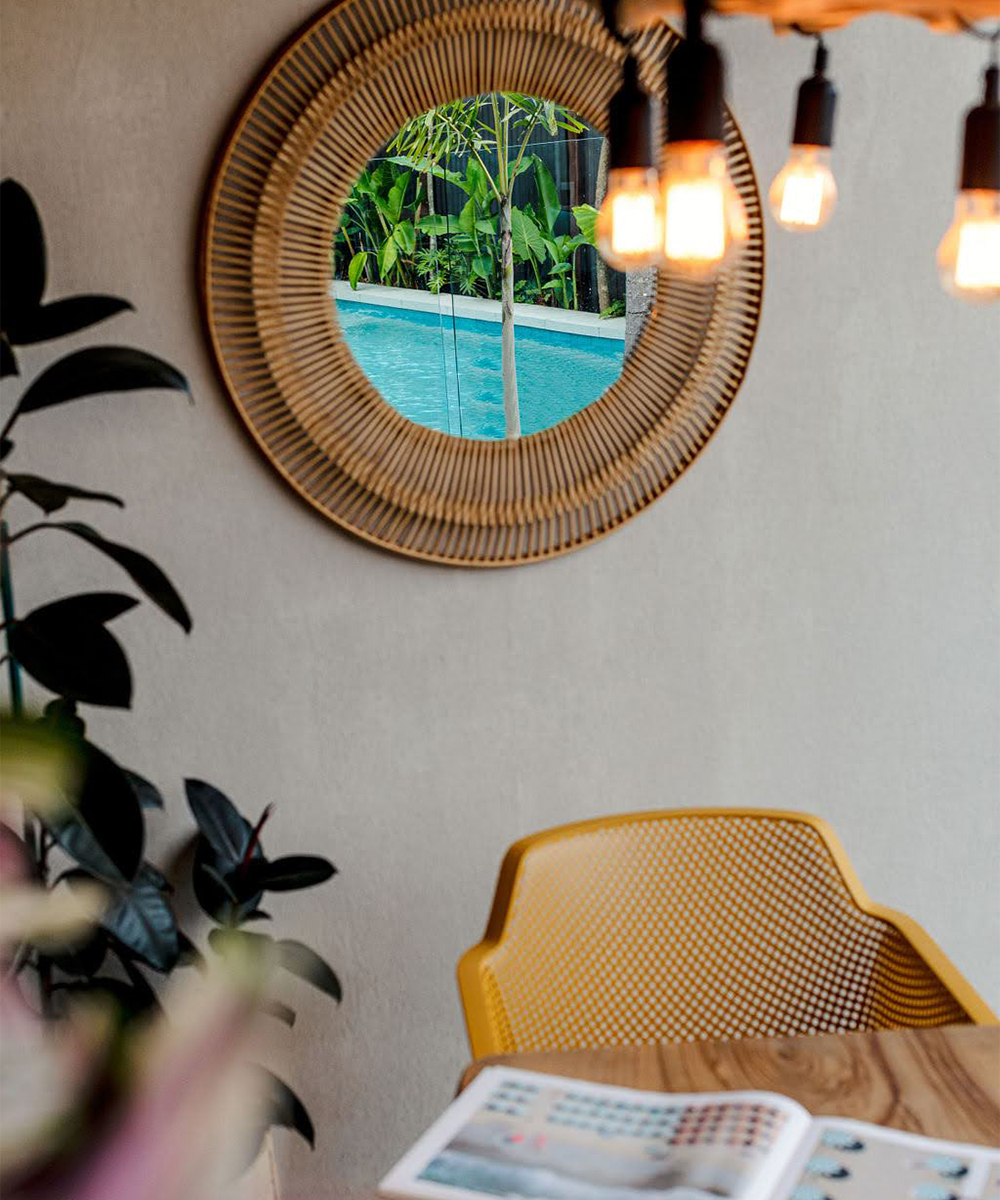 As for that outdoor bath, well, you'll find it in a cosy private courtyard, with bathrobes and bubble bath supplied so you can really get your relax on (glass of wine optional). Swapping from the magnesium pool to the hot bath is highly recommended—it's like your own boujee resort spa.
Though there is a fully equipped kitchen and a dining table both inside and out if you want to cook or order in during your stay, the Airbnb is also handily close to Sum Yung Guys—like a two-minute walk close—which we say is a sign to treat yourself to a pan-Asian feast and a few cocktails during your stay. Of course, you're never far from a good spot to eat or drink in Noosa, so you really should venture out at least a few times.
Keen to make Sol Noosa your own for a few days? The Airbnb sleeps two, and you can get all the details and book here.
You'll find more Airbnbs with outdoor baths to stay in here.
Image credit: Monika Kulon (supplied)