If you're a pilates addict or a cardio junkee, you'll know that while both kinds of workouts are body sculpting in their own way, both are missing something. Pilates gets you that beast-level core and perky glutes, but it doesn't really get the heart racing, while a good HIIT or cardio session will burn calories and have you out of breath—but won't help you achieve long lean muscles and serious core stability.
Until now, to get the benefits of both, you've had to mix up your gym sessions, and maybe even fork out for two different gym memberships to get in both a weekly pilates class and a HIIT session. But now there's a new gym on the scene, one that ties cardio and reformer pilates together in a way that will kick all your goals and have you achieving the body you want with just one membership. It's called STRONG Pilates and it's slowly making waves across Australia thanks to its innovative Rowformer machines that are part reformer bed and part rowing machine.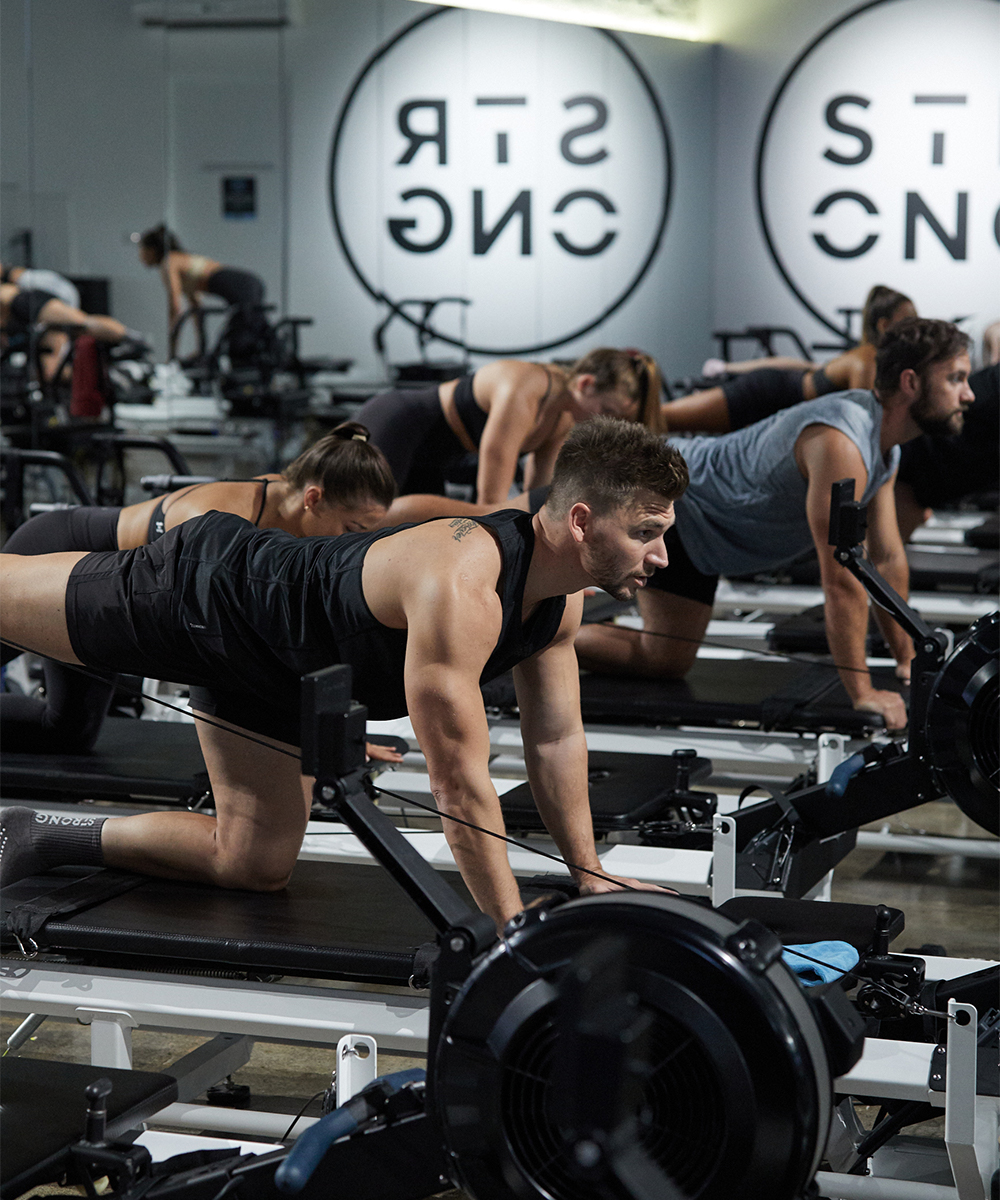 Created by Michael Ramsey, a former owner of several F45 studios and personal trainer, STRONG Pilates is all about these Rowformers, which were originally created in the states. After breaking his ankle a few years ago, Ramsey started doing pilates and loved it—but just felt like he needed more. Stumbling across the Rowformers on Instagram, he thought they could be the answer, so he jumped on a plane to LA to try them out for himself. "It was the hardest workout I've ever done in my whole life," he laughs. "Just going from the rower where you're peaking your heart rate to then holding a plank under a resistance but still having that elevated heart rate makes it so difficult."
Ramsey was sold, and knew there was a market for the workouts in Australia. Negotiating the rights for the Rowformer beds in Australia, New Zealand and Asia, he created a plan to take them to the next level, developing a gym set up that could be replicated across multiple sites and coming up with multiple workouts that used the machines. Now, STRONG Pilates gyms are popping up Australia and New Zealand wide, with several Melbourne and Gold Coast locations already open, with the West End location set to open this Saturday 8 January and more coming to Brisbane, Sydney, Adelaide, Launceston, the Sunshine Coast and Auckland.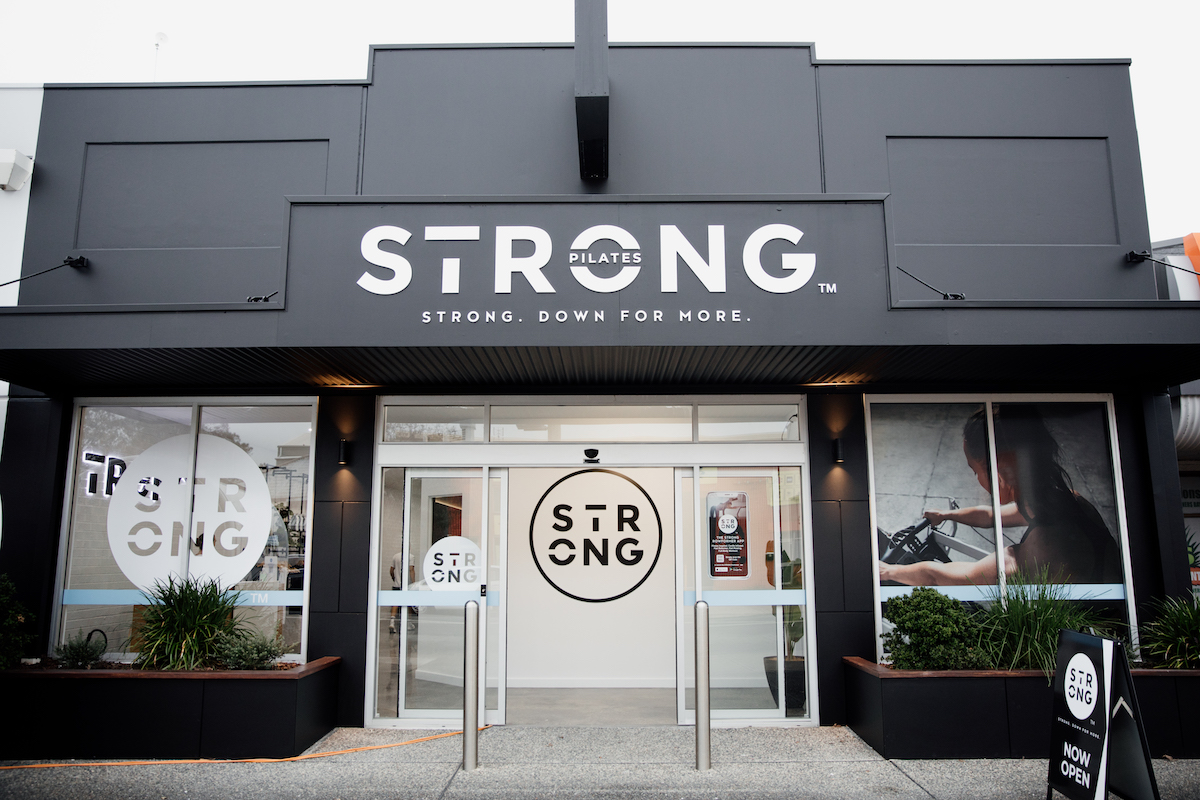 So what does a STRONG Pilates workout entail exactly—and is this just a gym for those already highly fit? Definitely not, says Ramsey—everything can be both regressed and progressed, and as a low impact (but high intensity) workout is achievable for someone with a low level of fitness or mobility—but is also an intense session for someone ready to take things up a few notches. Typically, a class will see you doing up to a four minute block of rowing, in sets of 30 seconds off and 30 seconds off, then you'll jump up and do, for example, a heavy leg set. Then it's back to the rower for another round of rowing, before moving on to another resistance exercise, and repeat. Because you're keeping your heart rate up the whole time, you can burn some serious calories, while also achieving all the benefits of pilates.
Bonus, the gyms themselves are seriously boujee—think a specially designed scent diffused throughout, lockers with phone chargers in them and RnB music played loud. There's also mats in the reception areas so you can do a stretch (with a sequence shown on screens) for 10 minutes before the class.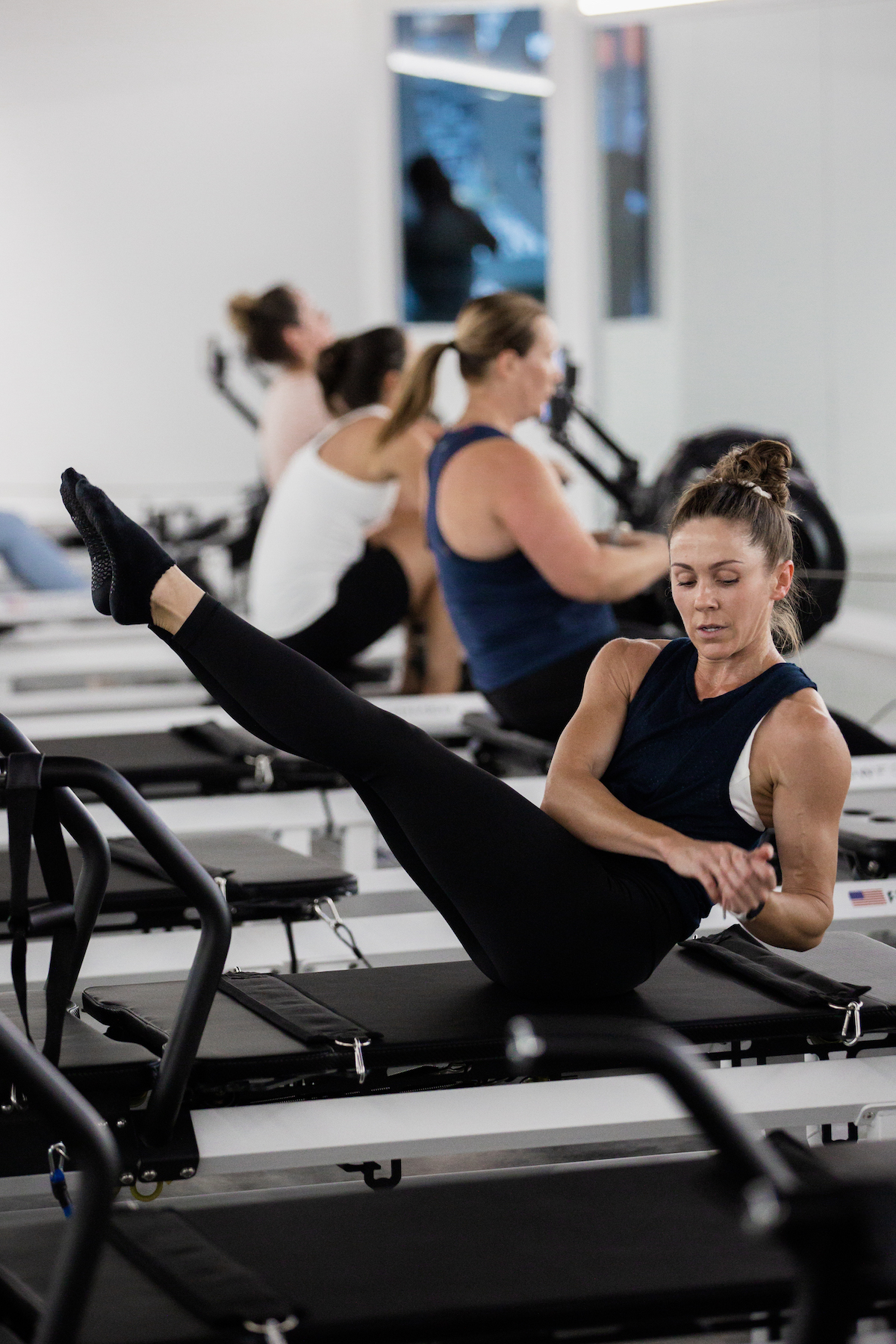 If it sounds like the workout for you, you might want to sign up fast—people are lining up to get their sweat on, with membership numbers to most of the studios hitting upwards of 100 people before the doors even open. In Brisbane, West End opens this weekend on Saturday 8 January and Teneriffe will be close behind, while on the Gold Coast, Hope Island has already opened and three more studios are coming soon. And heading north, Maroochydore will be home to the Sunshine Coast's first location.
You can find out more about Strong Pilates, including the workouts on offer and where to find a studio near you, right here.
Need some musical motivation for your workouts in the meantime? Check out these workout playlists.
Image credit: Supplied