There aren't many problems that a cuddle from a little baby fluff ball can't fix. Luckily for us, the Sunshine Coast isn't all beach, bikini babes and brawn—head away from the coast and you'll find we have a handful of farms with baby animals just waiting for a snuggle.
So, busy week at work? Put down your pens and get outta there. Next weekend's plans? Cancel 'em! Here are all the places you can pat, touch, play with and cuddle baby animals on the Sunshine Coast.
Maleny Dairies
Maleny
If you haven't been to Maleny Dairies and you call yourself a Sunny Coaster, you need to take a long hard look at yourself…and then go check it out! With so much to see and do, a day at this fully-functioning dairy farm is a worthy addition to any bucket list, and the farm tour is a definite highlight! Tours include a visit to the baby animal pen, where you can feed baby cows, little piglets and lambs. Plus, you get to finish off the tour by tasting some of their award-winning products. Is there a better way to end the day? We think not!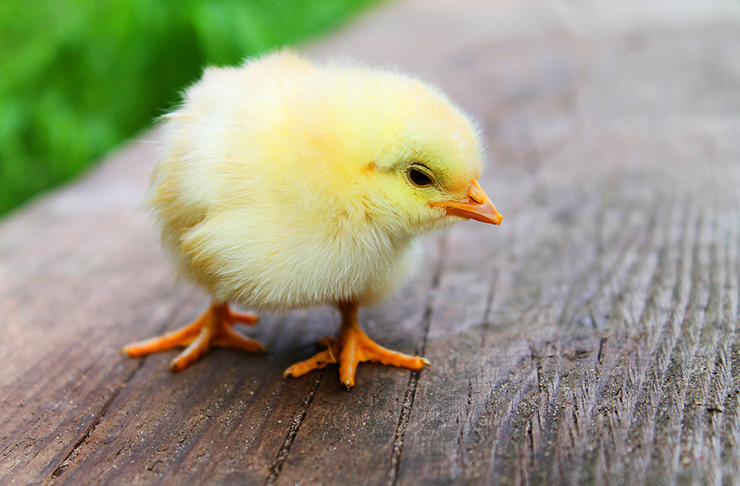 QCamel
Bells Creek
Ever tried camel milk? Yep, it's a thing…and we've pretty much got it right on our doorstep! Smack bang in the middle of our gorgeous Glass House Mountains, QCamel Farm in Bells Creek is the Sunshine Coast's only camel farm and is a truly unique experience! Learn about how the farm operates and why they call camel's milk 'liquid gold', and then it's time to get close and personal! You'd be forgiven for thinking that camels can be a little unfriendly, but not these guys—from the babies right through to the leaders of the herd, all the camels at QCamel Farm love to get cute and cosy for a pic and a cuddle.
White Ridge Farm
Elimbah
Get a real taste of farm life with a visit to White Ridge Farm. Just a quick dash down the highway to Elimbah, jump in the car on a Wednesday or a Sunday for a fun-filled day with all the cuties that call this farm home. There's llamas, alpacas, horses, goats, sheep, ducks and even a camel—all of whom you can pat, feed and cuddle! All the animals at White Ridge have been hand-raised and roam free on 20 acres of luscious green grass, so you know they're gonna be happy little Vegemites when you stop by for a play.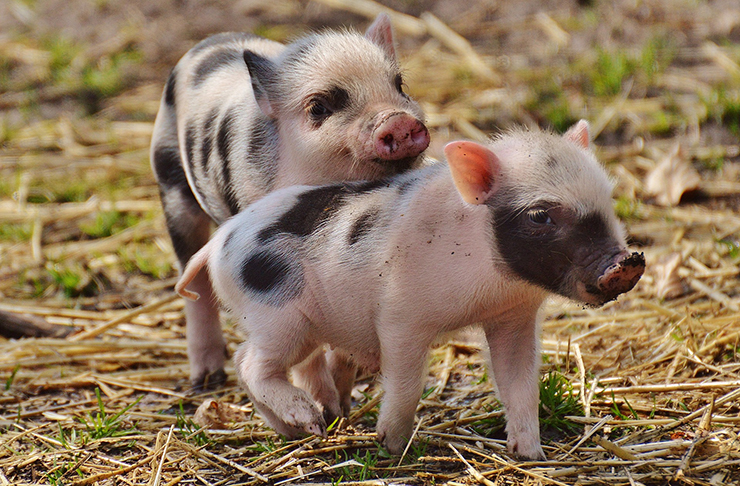 Wittacork Dairy Cottages
Witta
This one is a bit of a hidden gem! Pack your overnight bag and head for the hills to Wittacork Dairy Cottages to immerse yourself in the farm experience. This peaceful farm stay is set on a 500-acre farm; 150 of which is absolutely pristine rainforest. Spend some time exploring the walking trails or chillaxing in your cottage, but don't miss milking time! At 4pm each day, you're invited to watch the cows being milked, and then you'll get to help feed the calves and goats. Eeeeeee, baby goats! Early risers can also go along to the 7am feeding…you know, if you're into that sort of thing. Your next weekender is a no-brainer—book it in!
Wildlife HQ
Woombye
Ready to take the leap from cuddling baby farm animals? This place has your name written all over it. Located at the Big Pineapple, a visit to Wildlife HQ is a next level animal experience. Want to hold a koala? You got it. Would you just love a cuddle with a lemur? Now you can! Their animal encounters allow you to get truly close and personal with a whole range of wild animals—Aussie animals, Asian animals, African animals and South American animals, to be exact. You can even cuddle dingo pups, and ohhh Lordy, they are just the cutest.
Australia Zoo
Beerwah
We know this one seems like the most obvious choice, but we couldn't not put it on the list, because when it comes to animal cuddles, you're literally spoilt for choice at Australia Zoo. Sure, they've got a farm yard, and don't get us wrong, the animals in there are cute as…but why stop there? You can get nice and cosy with the zoo's resident wombats, echidnas, possums, dingoes, tortoises, zebras, giraffes, meerkats, camels, lemurs, koalas, crocs, komodo dragons…do we need to go on? If you weren't animal-obsessed already, we think you'll fall totally in love with them after just one day at Australia Zoo.
Looking for more outdoorsy things to do? We've rounded up the best hikes on the Sunshine Coast here.
Image credit: Tim Marshall