Australia's most prestigious portrait prize is back for another year at the Art Gallery of NSW. Yep, we're talking about the super-popular Archibald Prize—and it's just announced its winner.
Running since 1921, the Archibald displays portraits of exceptional Aussies by Australian artists. And every year, crowds flock to the Gallery to check out the impressive exhibition of Aussie faces (and to hotly debate who should have taken home the top gong).
The national portrait prize is entering a new century and kicked off with a whopping 816 submissions, of which 52 finalists will be on display.
On Friday 13 May, proud Koori artist Blak Douglas was named as the 2022 Archibald Prize winner for his work Moby Dickens, a portrait of Wiradjuri artist Karla Dickens, who lives on Bundjalung Country in Lismore, and is a stark reminder of the devastation of the area's recent floods.
Celebrated First Nations artist Vincent Namatjira is also a finalist, with his work Self-portrait with dingo is striking with its blood-red hues and Namatjira's kingly presence as he sits on a throne.
An encouraging number of female artists have been named finalists, too, with Wendy Sharpe, Emily Crockford, Yvette Coppersmith, Laura Jones, and Catherine McGuinness among them.
Other highlights include Felix von Dallwitz's portrait of Australian Of The Year Dylan Alcott, Vietnamese-Australian artist Anh Do's portrait of Midnight Oil frontman and former politician Peter Garrett, Katherine Hattam's vibrant portrait of Australian writer Helen Garner, and Natasha Walsh's referenced-packed Dear Brett (the blue room).
Over a quarter of the finalists are making their Archibald debuts, including Eliza Gosse with her portrait of architect and her husband Benjamin Jay Shand and Daniel Boyd with his painting of Mount Druitt hip-hop group Onefour.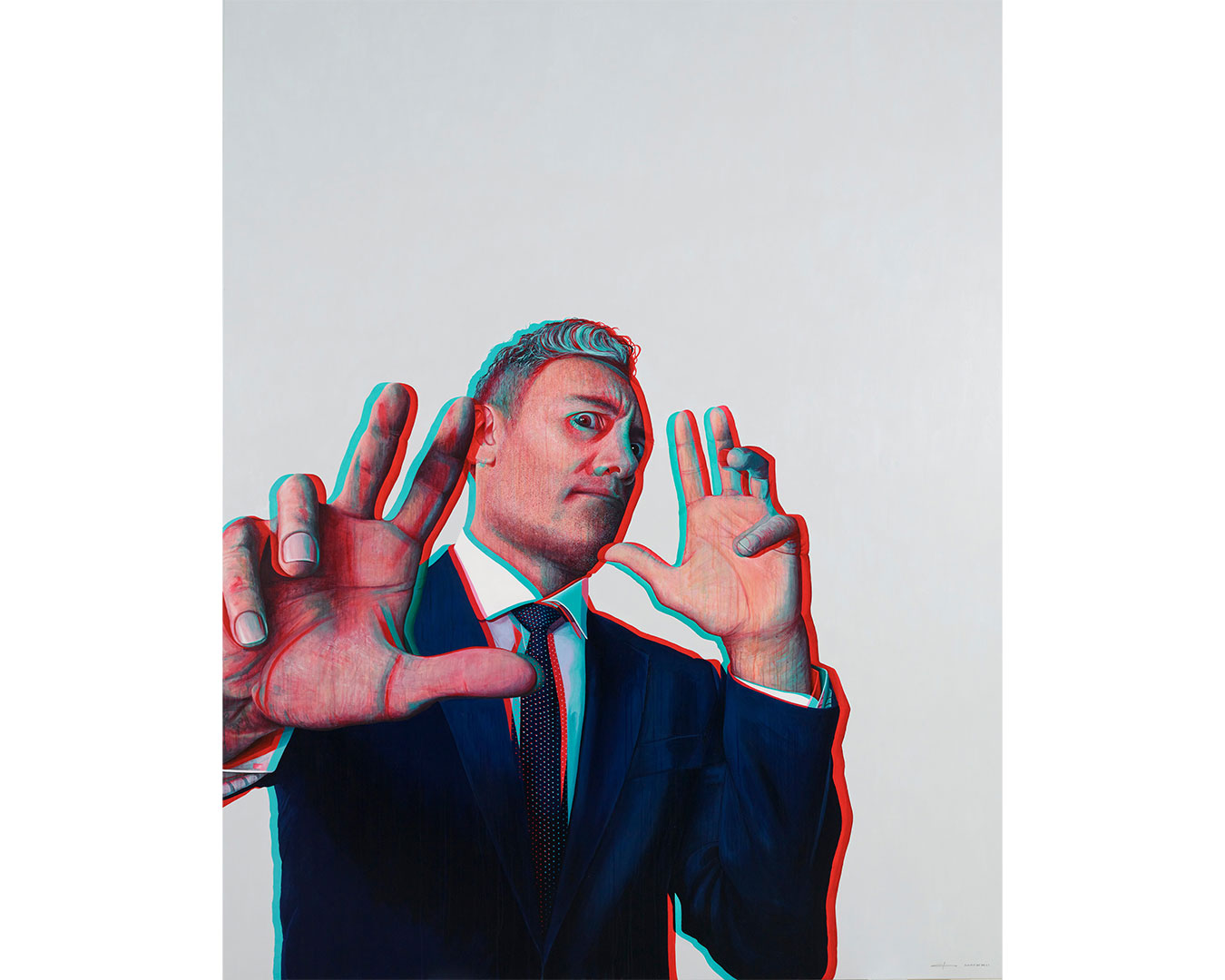 As for the Packing Room Prize, New Zealand-born, Sydney-based emerging artist Claus Stangl won the award for his portrait of super-talented, wickedly funny NZ filmmaker, actor, and comedian Taika Waititi (pictured above).
Every year, the Archibald runs in conjunction with the renowned Wynne and Sulman Prizes—showcasing Australia's best landscape works and subject, genre, and mural art, respectively.
Across the three prizes, the Gallery received 1900 submissions. In total, there are 113 artists on display, and there's a 50-50 split between male and female artists and the highest number of First Nations finalists across the Archibald, Wynne and Sulman Prizes.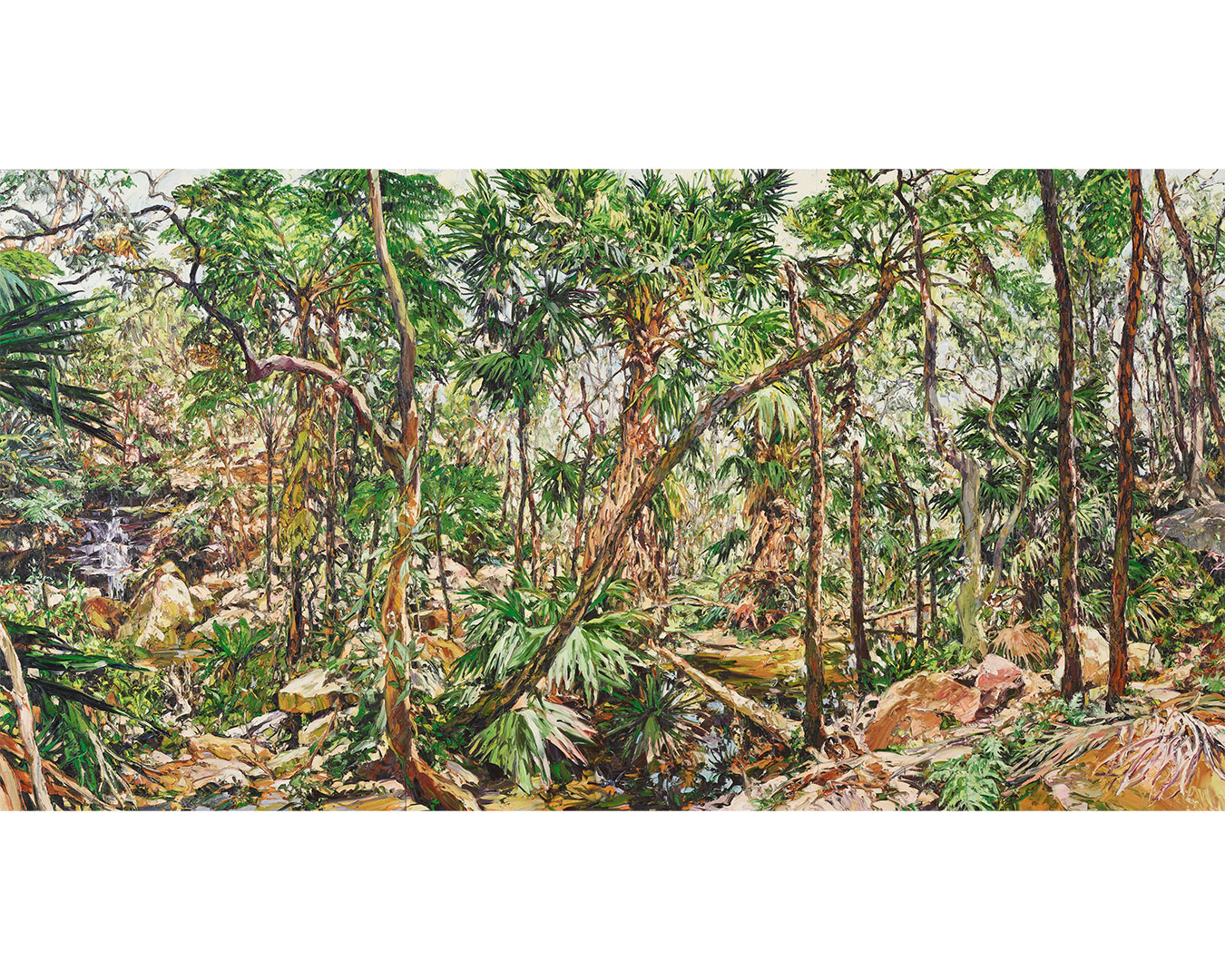 The Wynne, the longest-running art prize in Australia, received 601 entries, with 34 finalists hanging in the exhibition. Nicholas Harding took home the Wynne Prize this year for his verdant depiction of Eora Country, aptly titled Eora (pictured above).
Meanwhile, Lucy Culliton and Juz Kitson were both highly commended for their respective Wynne entries, Mooresprings, a good season and sculpture An unwavering truth. She walks in beauty, of the night and all that's best of dark and bright. In memory of the wildfires. Pitjantjatjara woman Sally Scales was awarded the 2022 Roberts Family Prize for her vibrant landscape painting Wati Tjakura, too.
As for the Sulman, the prize was awarded to a collaborative work for the first time ever. Congratulations to Claire Healy and Sean Cordeiro for their winning work, Raiko and Shuten-dōji (pictured below).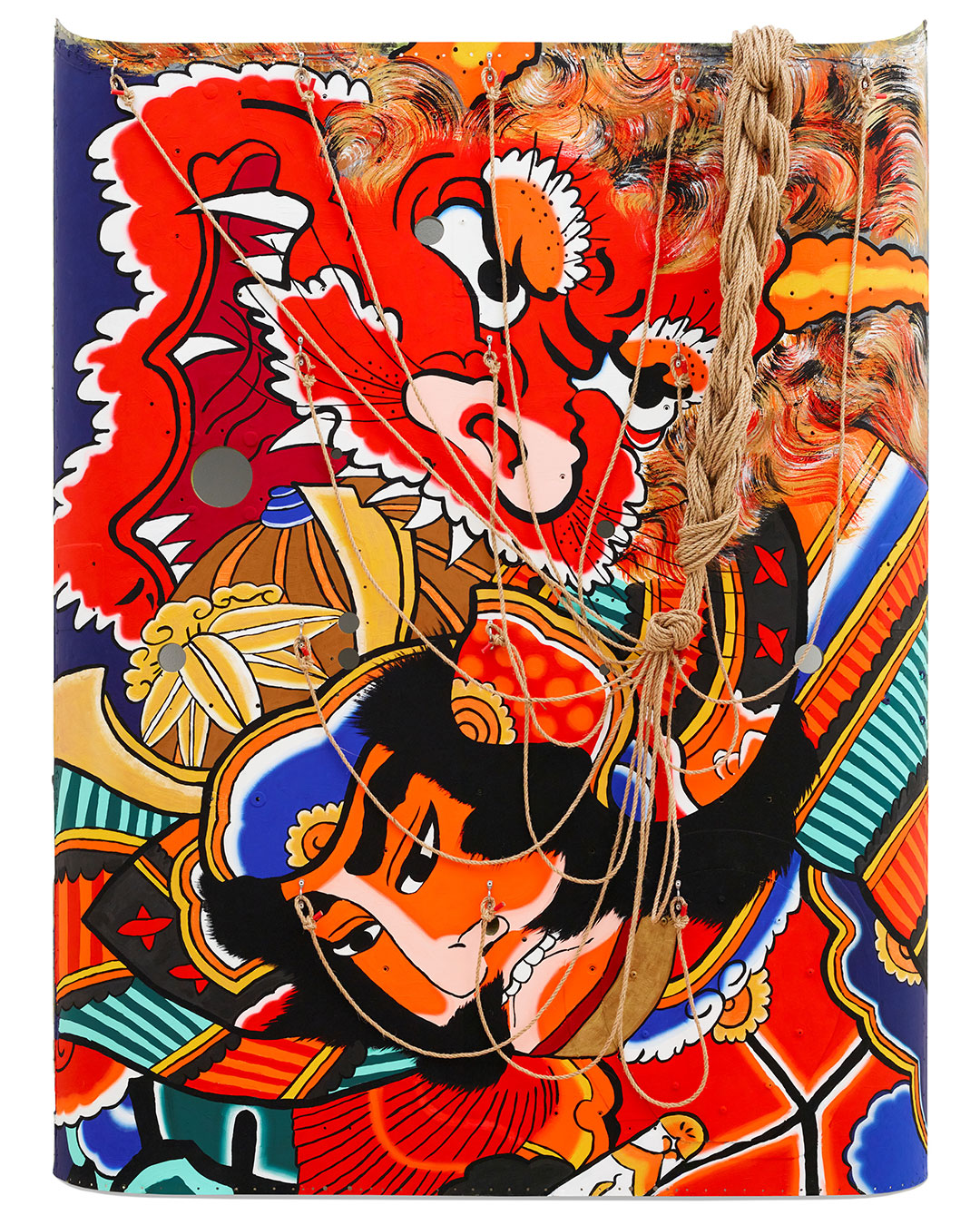 All three prizes are on display at the Art Gallery of NSW from Saturday 14 May right through till Sunday 28 August, so you have plenty of time to check them out. Then, the exhibition will tour the country from 3 September 2022 till 30 July 2023, hitting Melbourne, the Blue Mountains, Grafton, Wagga Wagga, Lake Macquarie and Dubbo.
Now, book your tickets to see all these works IRL. Plus, you can have your say by voting for your favourite work in the 2022 ANZ People's Choice Award.
The Archibald, Wynne and Sulman Prizes are on display at the Art Gallery Of NSW from 14 May–28 August. You can vote for your favourite in the 2022 ANZ People's Choice Award before it closes on 31 July.
Tickets to the exhibition cost $18–22 and can be pre-booked via the Art Gallery Of NSW website.
Now check out the best museums in and around Sydney.
Image credit: Blak Douglas 'Moby Dickens', synthetic polymer paint on linen, 300 x 200 cm © the artist, image © AGNSW, Mim Stirling; Destination NSW; Claus Stangl 'Taika Waititi', acrylic on canvas, 245 x 195.1 cm © the artist, image © AGNSW, Felicity Jenkins; Nicholas Harding 'Eora', oil on linen,196.5 x 374.8 cm© the artist, image © AGNSW, Mim Stirling; Claire Healy and Sean Cordeiro 'Raiko and Shuten-dōji', acrylic gouache, jute and tape on helicopter shell,159.5 x 120 cm© the artist, image ©AGNSW, MimStirling