God bless the crew at Bella Vista Hotel. Last year the very same team opened their parking lot to make way for a lockdown-inspired food truck drive-thru that we're still swooning over.
This lockdown they're back at it, but with an all-new COVID-safe concept. Instead of a laneway filled with meals on wheels, you'll find a pop-up drive-thru featuring all your faves from the one and only Gelato Messina.
For the entire month of August, the Gelato Messina legends will be serving up their famous cookie pie kits, half-litre tubs of gelato, and their "Have A Gay Old Messinetta" Golden Gaytime-inspired viennetta gelato (one of Messina's most popular flavours).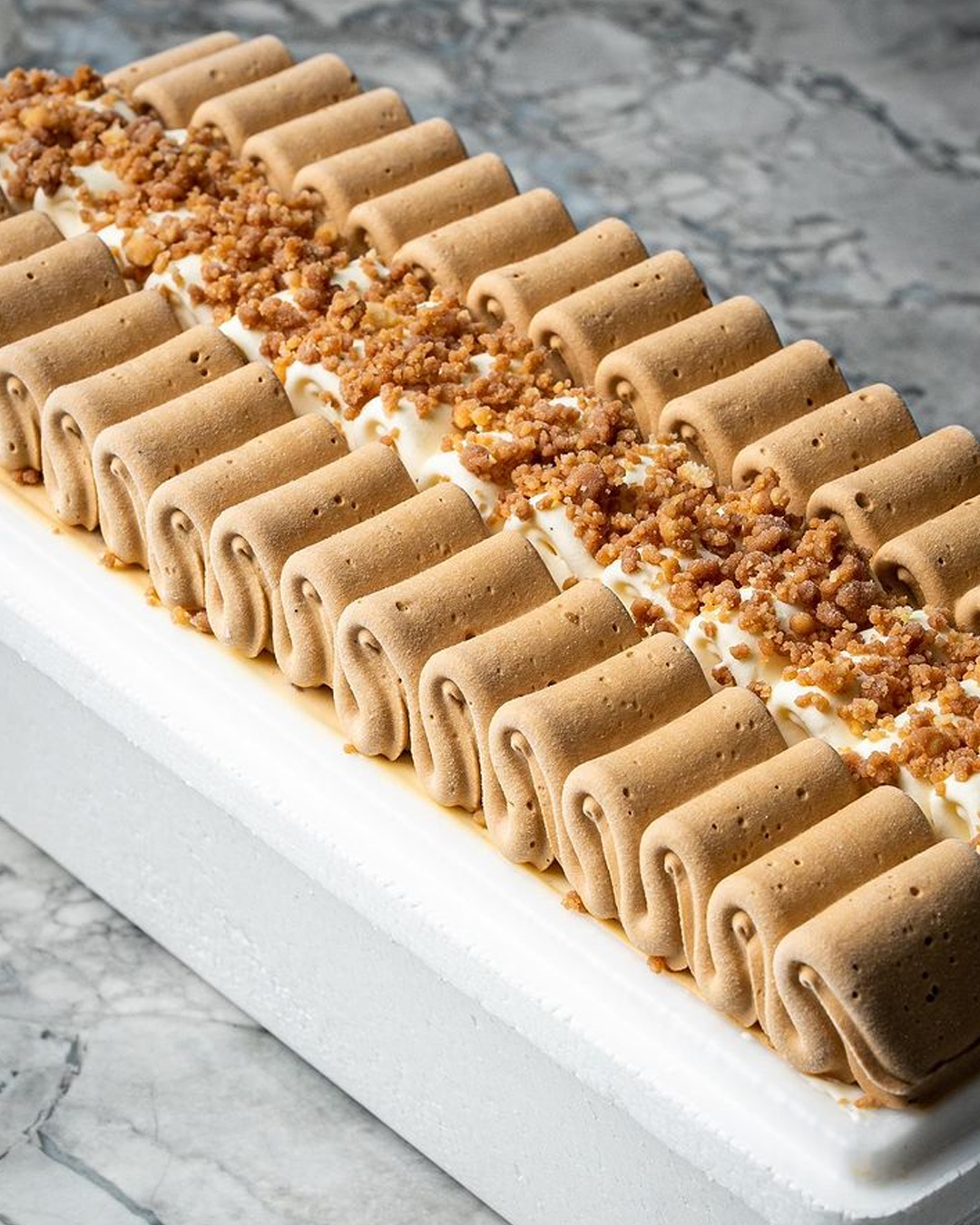 The OG Cookie Pie Kits will be going for $44 a pop and look like a deep dish cookie pie stuffed with milk and dark Messina chocolate chunks (plus a handy 1L tub of vanilla gelato, for good measure).
As for the Gaytime-inspired viennetta, this guy will set you back $35, and comes packed with layers of Messina's signature caramel and milk gelato, which is mixed with chocolate biscuit crumbs and slathered with heavy ripples of vanilla and caramel chantilly cream.
If you just died and went to gelato heaven, welcome back. You'll also find a hefty line-up of 500ml gelato tubs for $15.50 each with strawberries and cream, gianduia, salted caramel, white chocolate, "Cone-ception", and cookies and cream on the list.
The Gelato Messina caravan will be popping up Thursdays, Fridays, and Saturdays from 12pm until 9pm, and Sundays from 12pm until 4pm for the whole of August.
Still hungry? This epic Portuguese tart bakery has also launched Sydney-wide delivery.
Image credit: Gelato Messina