After a two-month hiatus, one of Sydney's best Portuguese tart artisans has returned—this time delivering their small but mighty custard tarts across Sydney for all of our lockdown pleasure.
No doubt, Sydney's Pastel de Nata game is strong—and Daughter of a Baker is a key player in the race. Led by the Ribeiro Sisters, Liz, Denise, and Rachel, Daughter of a Baker's tarts are created from their father's secret recipe and act as an homage to their Portuguese and Macanese roots. Flaky, creamy, and golden—these are the real deal.
Like so many of Sydney's most hyped desserts right now (we're thinking tiramisu snack packs, giant cookies, and these burnt Basque cheesecakes), Daughter of a Baker has no fixed address, instead offering a delivery service that will see you getting that tart fix without having to leave the house.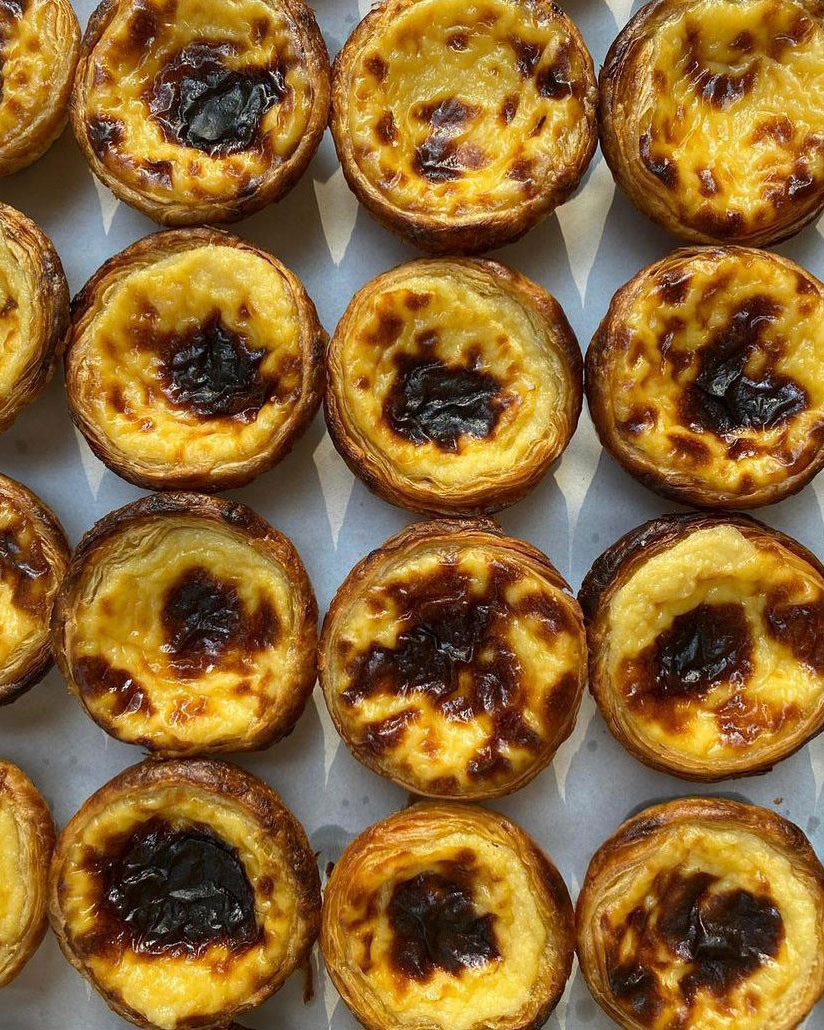 Basically, they've partnered with Cake Hero to deliver to 650+ suburbs across Sydney (which covers off most, if not all, of Sydney Metro).
Order yourself a box of 12 original Portuguese tarts, or spice things up with Daughter of a Baker's chocolate spin on the OG. You can also order a box of snap-frozen tarts, which will last up to six months in the freezer and can be easily heated up to perfection in an oven or air fryer. Each box of 12 is $50.
Delivery is $15 and weekends-only, so get your order in by Friday 3pm for Saturday delivery, and 3pm Saturday for Sunday delivery.
Keen? Get in quick—these will sell out! Head over here to make an order.
Image credit: Daughter of a Baker