Be it the sand in our wheels, the dust on our bonnet or the dirt on our mud flaps, nothing really compares to a spot of four-wheel driving. In NSW, there's a plethora of places to hit with roads of the unsealed kind and secluded camping spots your little city hatchback could only dream of reaching.
Pack your torches, grab your sleeping bags and apply for those beach permits, there are the best spots for 4WD camping in NSW.
Mungo Brush
MYALL LAKES NATIONAL PARK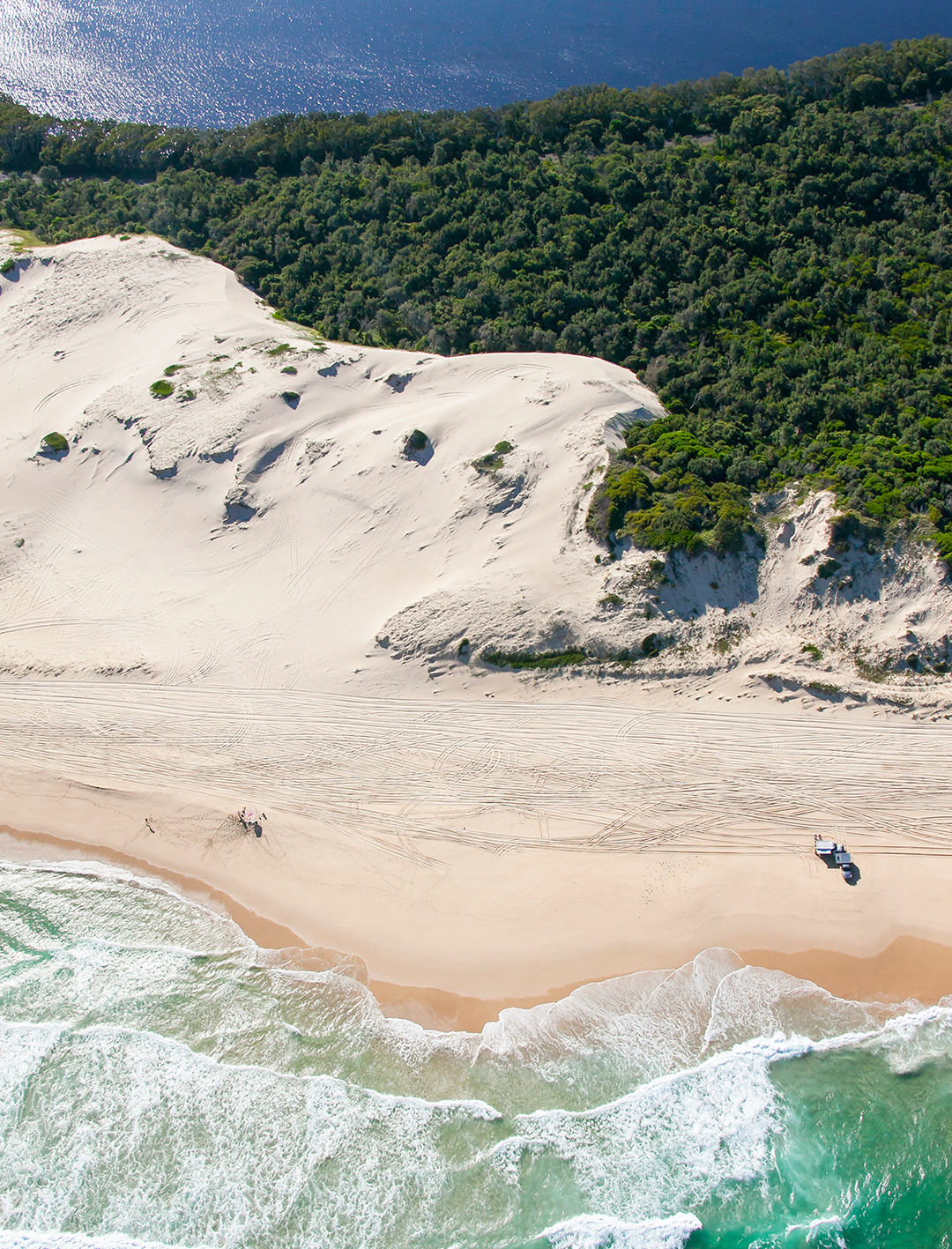 Just quietly, Myall Lakes National Park is one of the best spots to watch a sunrise or sunset (pending where you're set up) in NSW. Also home to the Worimi people, this area clocks in as a top-tier locale for secluded camping and, as you might have guessed, for getting those Dunlops nice and sandy. First up, you'll want to make your way to your campground HQ, which will look like the beachside and protected nook of Banksia Green.
As for where you let the air in your tyres down, set your sights on the rugged Mungo Beach. Access to this one will lead-in from the Lemon Tree four-wheel drive track.
Darling River
Kinchega National Park
If you've never been camping on the Darling River, you're in for the most real treat. Located in Kinchega National park and home to the Paakantji people, camping on the stunning "edge of the universe" river known as the Darling is definitely suited for all vehicle types (read: your city slicker Ford Fiesta can make it here if need be but 4WDs are suggested down to the short bouts of rain that can change road surfaces). However, there is a heap of 4WD-only routes around the area you'll want to make sure you tick off your list.
The main 4WD track here is the Broken Hill loop which, if you did entirely, would probably take you about four days all up but you can easily tackle a section on a day trip away from your Darling River campsite. The roads here are extremely rocky and dusty so you might want to keep your white Superga sneakers at home as well. You can also take your beast of a car towards the lakes around Menindee, which will grant you some pretty stunning sunsets each day.
Lake Hume
ALBURY WODONGA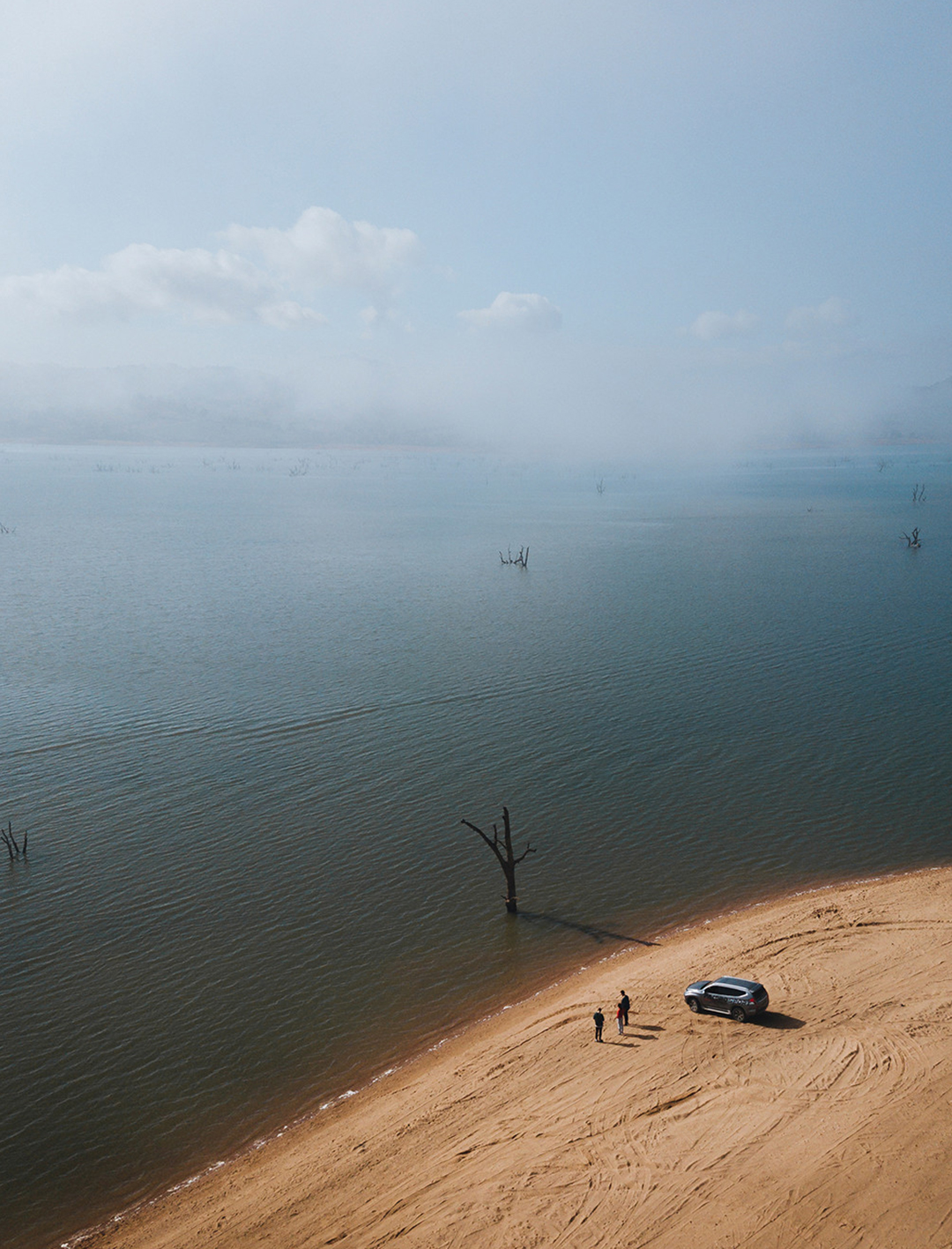 Lake Hume is at the forefront of any serious road tripper's holiday plans—not only will it mean you'll get to drive out of Sydney through the Southern Highlands and past the hidden country gem of Jugiong, but it's also one of the best places to hit when you're keen for a bit of four-wheel driving with a side of lake camping. Located on Wiradjuri Country, the lake is a haven for fishing enthusiasts (you'll just need a Victorian fishing license, no matter what part of the lake you fish at) and Discovery Parks is a great place to pitch a tent. For some easy to moderate four-wheel driving, hit the sides of the lake from Kookaburra Point and you'll have a world of sandy banks to hit.
Belmont Wetlands State Park
Belmont
Brace yourselves for one of the most stunning places to drive a convoy of 4WD and camp on the beach. Belmont Wetlands State Park is located on Awakabal Country and is a large area of natural bushland filled with sand dunes, hills, and wetlands located near Lake Macquarie, around Redhead and Belmont. While four-wheel driving is a no-brainer here, you can really go for gold with the activities with hikes, birdwatching, swimming, surfing, kayaking, fishing, and even horse riding all at your fingertips.
Because it's a pretty popular destination to run the wheels on the old Toyota Land Cruiser, we suggest opting in for an annual beach permit so as not to miss out during peak times (December through to February). You can camp pretty much anywhere you like on the beach, just make sure to steer clear of the wetland areas and on top of any dunes (for obvious reasons). And good news, beach fires are most definitely allowed here.
Stockton Sand Dunes
Port Stephens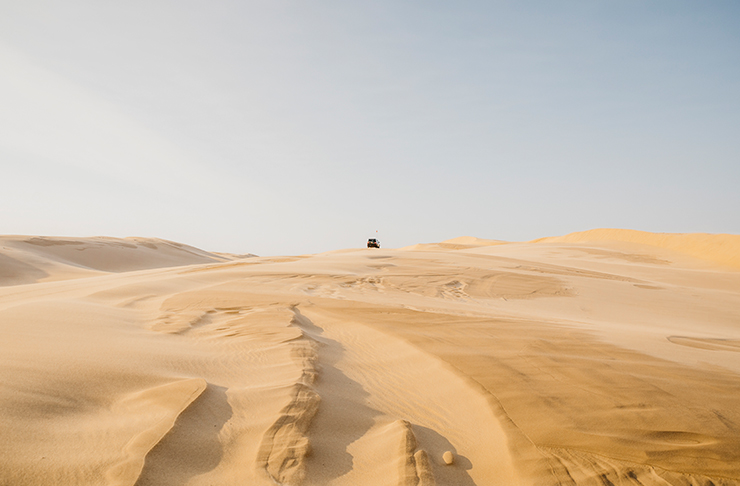 Stockton Sand Dunes holds the title for the largest coastal dunes in the southern hemisphere, which sounds big—but its size isn't truly recognised until you're there in the flesh, standing at the base of these moving monoliths that reach up to 30m high. This place is of cultural significance to the Worimi people and we're now able to explore this 4WD haven freely so make sure you do so with care.
Much like Belmont Wetlands, you'll need a permit to drive here (you can apply here). The park allows four-wheel drive access to more than 19km of Stockton beachfront and over 350 hectares of dune driving in the Recreational Vehicle Area at the southern end of the park so you'll be in for a whole heap of adventure.
Now, check the best tiny houses in NSW.
Image credit: Destination NSW