One of the things we love so much about Sydney isn't just all the wonderful things within the city's confines, but its superb surroundings. You can hop in a car or jump on a train, and within an hour or two find yourself on a secluded beach, in a breathtaking national park, or soaking up the fresh air of a quaint country town.
Because holidaying can only be done so often but getting out of your daily surroundings and breaking the grind is imperative for your mental health—escaping Sydney for a day trip now and then can be the perfect answer.
That's why we've put together this list of the best day trips around Sydney, which don't require a whole lot of planning or packing. And to make it even easier, we're categorising them into the three reasons you might take a day trip: relaxing, hiking, and to discover some of NSW's charming country towns.
So, pack your tote or backpack, your beach towel or hiking boots, and check out our list of best day trips surrounding Sydney.
Day Trips To Relax
Bouddi National Park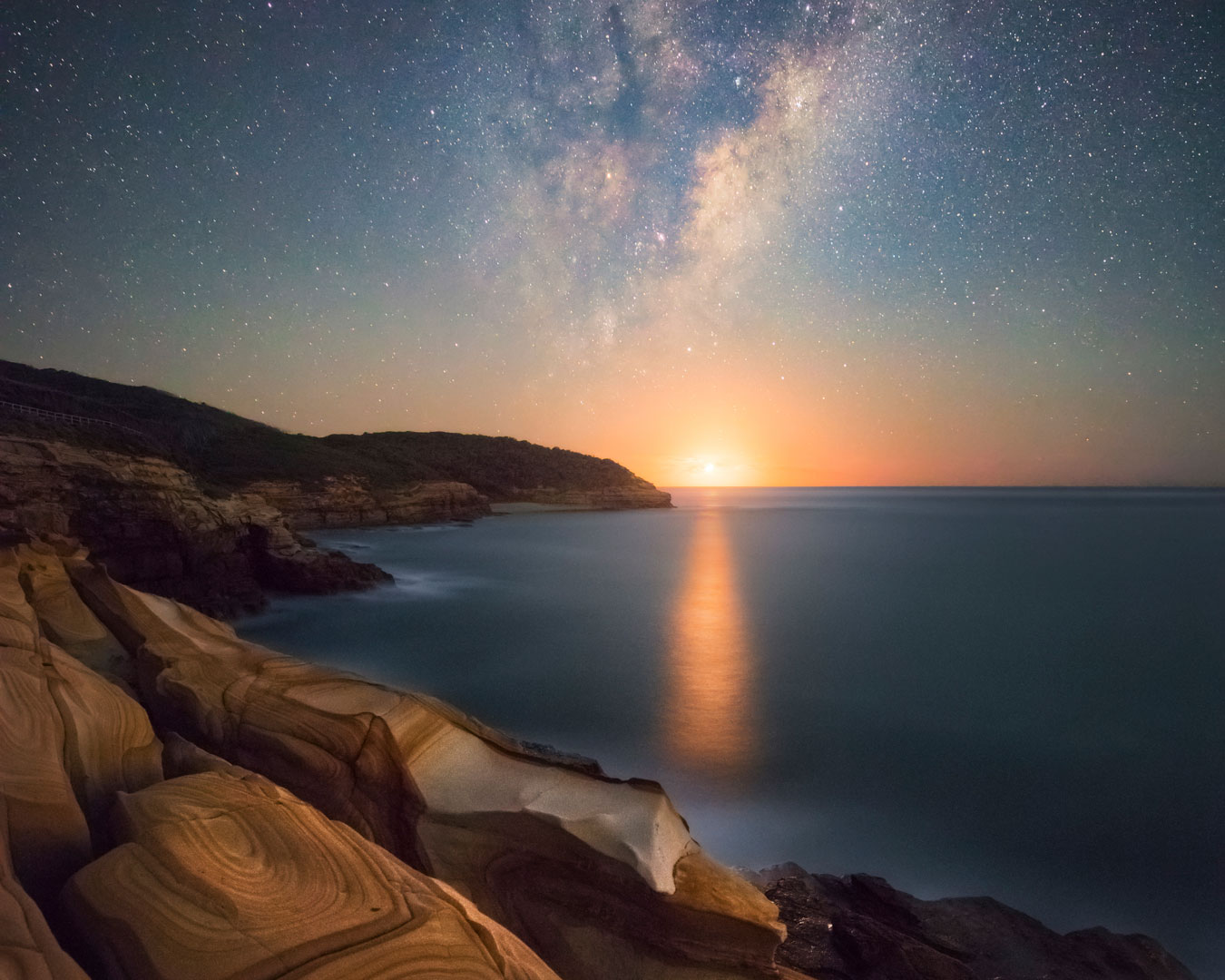 It's easy for Sydneysiders to forget just how close we are to the Central Coast and its magnificent beaches and national parks. One spot you should consider on that elusive day off has the best of both: Bouddi National Park. Just a 15-minute drive from nearby Avoca beach (also worth a day trip by itself), where you can grab yourself a coffee and some breakfast, Bouddi is home to short walks, amazing picnics spots, and some of the best and most beautiful hidden beaches in NSW.
If you're up for it, pack some runners and take on the 8.5km Bouddi coastal walk and make sure you stop at Gerrin Point Lookout. Though, because we put this one in the "relax" category, feel free to take a more leisurely stroll to one or two of the secluded swim spots along the walk. For us, the highly 'grammable and easily accessible Maitland Bay Beach is the pick of the bunch—where you're very likely to be almost alone, and you can easily bring a picnic to spend the whole day.
Bouddi National Park is a 90-minute drive north of Sydney.
Kiama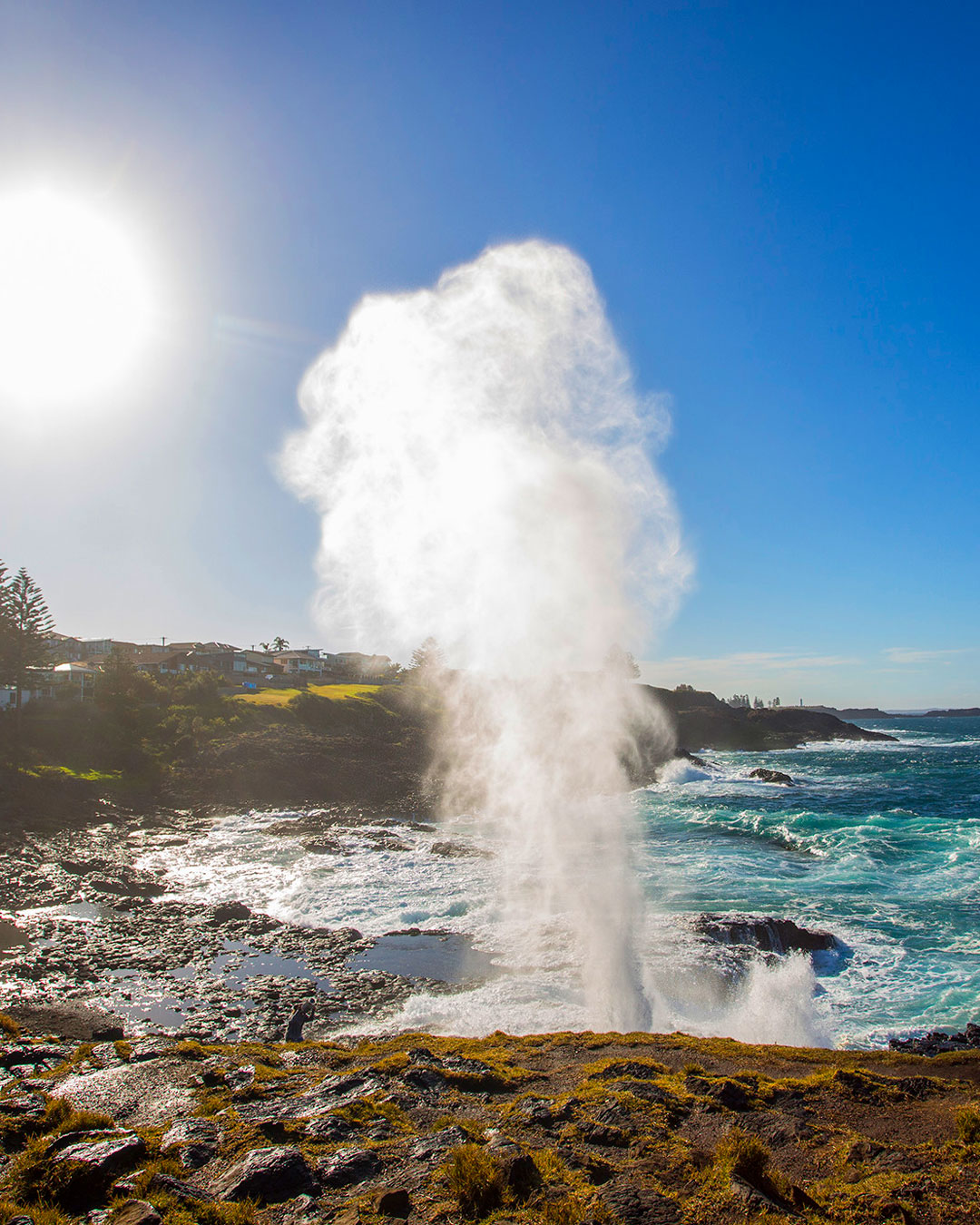 We all know Sydney's younger coastal cousin, Wollongong. But keep driving a bit further down, and you'll find the perfect little beach town for a day of fresh air, swimming, and pure relaxation. If you're after a day on the sand, take your pick from the long slate of beaches lined up for your pleasure, like Bombo, Easts, Surf, or Kendalls.
If you've packed your board and you're searching for one of the area's best breaks, drive an extra 15 minutes south to Seven Mile Beach. Once you've washed the sand off your feet, make your way into Kiama's main strip for a ton of cafes and restaurants. Head to Flour, Water, Salt for some proper sourdough and bakery treats, and to Licked Gelateria for ice cream to cool you down after a day in the sun. Finally, before you leave, you've gotta check out the famous Kiama Blowhole, which is just a stone's throw from the centre of town (look for the Kiama Lighthouse). This insane physical feat of nature shoots water upwards of 30 metres high and is bound to blow you away (pun very much intended).
Kiama is a 2-hour drive or a 2.5-hour train south of Sydney.
Day Trips For A Small Town Escape
Katoomba and Leura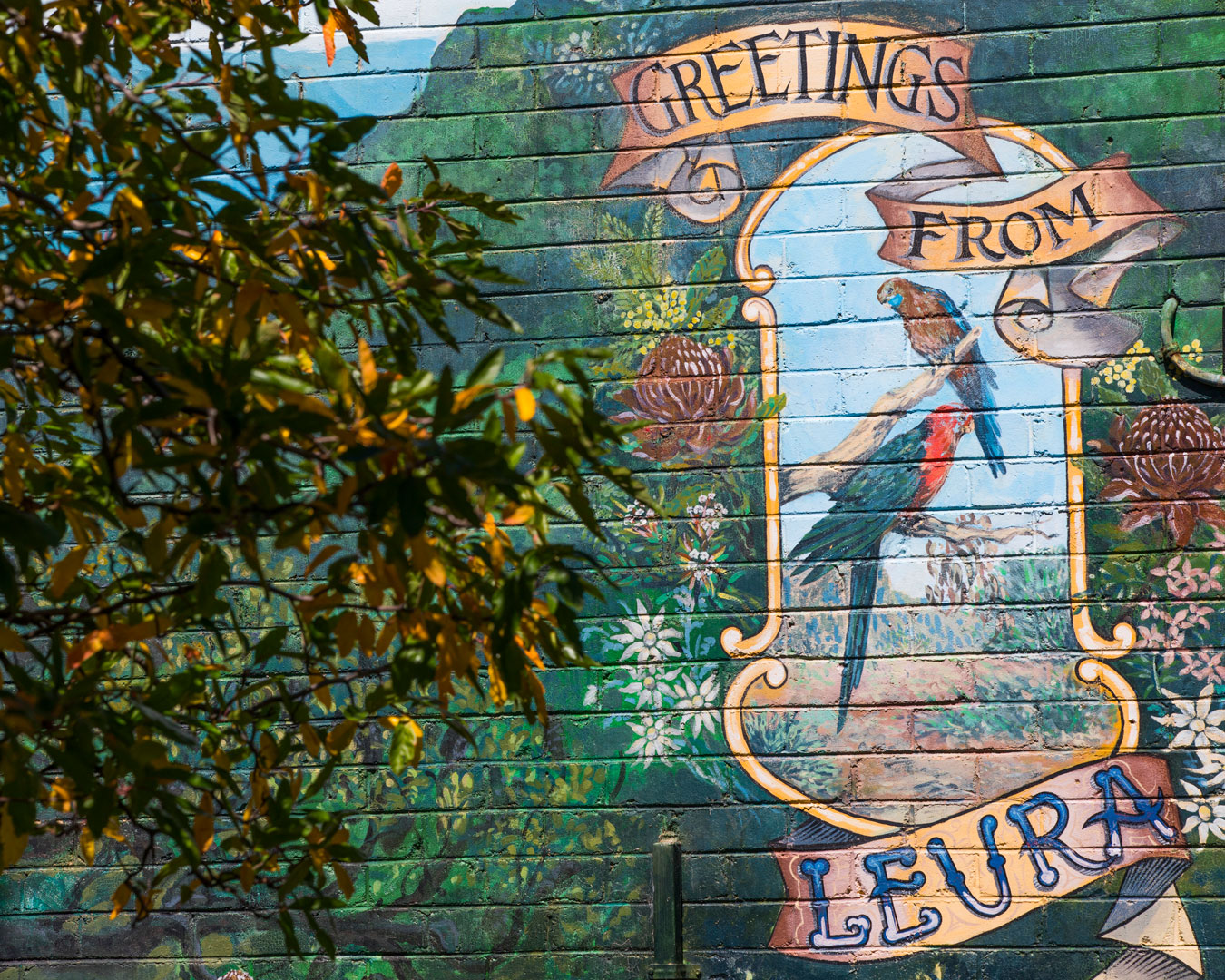 We put these two Blue Mountains suburbs together because they're right next to each other and if you're making your way north-west, you might as well check them both out. Head to the main strip in Leura (right off the train stop) and check out the collection of cute shops and cafes. Make sure you stop in at Josophan's for a cup of real hot chocolate and some award-winning chocolates to takeaway. You're then only a short walk or a very short drive away from the breathtaking Blue Mountain views from Kiah Lookout and Bridal Veil Lookout, as well as the perfect lunch spot at Leura Cascades Picnic Area.
One stop over, Katoomba is brimming with things to check out, like the Street Art Walk, local antique shops, and Station Bar or Champagne Charlies cocktail bar below the historic Carrington Hotel for a drink and a bite to eat. Of course, it goes without saying that you're then also up the road from the iconic Three Sisters Walk, the Giant Stairway, and plenty of other walks and lookouts.
Leura and Katoomba are a 90-minute drive or a two-hour train from Sydney.
Hawkesbury
For a day trip that's all about wine, wellness, adventure and nature, head to the Hawkesbury, just 60 minutes from Sydney. Truly, this place does have it all. Find yourself a designated driver (or extend that day trip to an overnighter) and sample local wines, craft beers and crisp ciders. Nestled in a valley overlooking Hawkesbury Creek, Jubilee Vineyard is an idyllic spot to kick back and watch the sunset with a wine in hand. Another must-visit is the Tuscan-inspired cellar door, Tizzana Winery, found just down the road. Established in 1887, this vineyard features a beautiful brick farmhouse steeped in rich history, surrounded by lush greenery and grapevines.
For a totally unique experience, however, a tour of a local pearl farm is highly recommended. Take a comfortable cruise along Hawkesbury River to a local pearl farm and see how Broken Bay pearls form, uncover the artistry and beauty behind pearl farming and learn about a different side of Aussie culture and history.
Hawkesbury is a one-hour drive from Sydney.
Bowral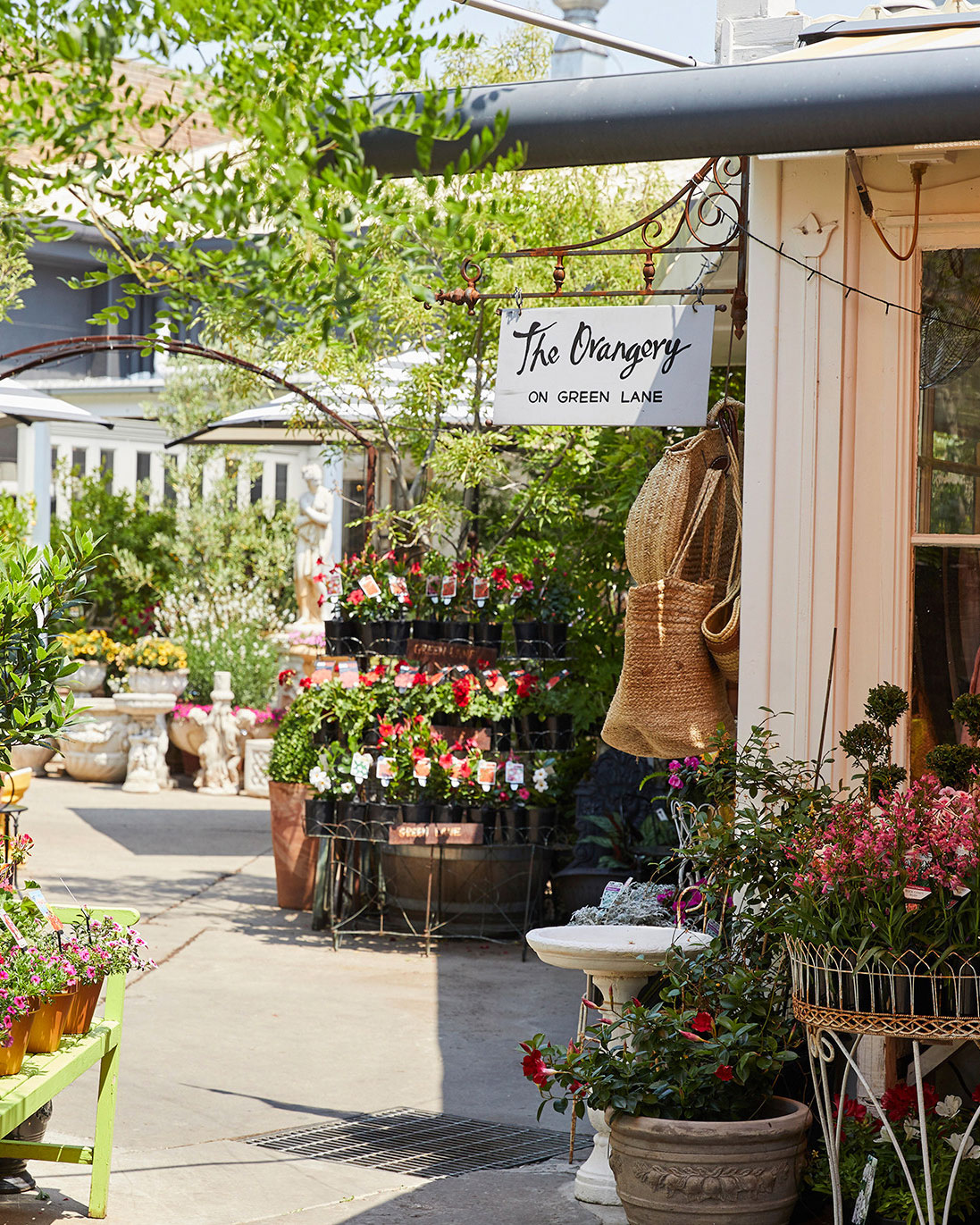 A short 90-minute drive south-west of us, Bowral in the Southern Highlands continues to be the ultimate small-town day trip for Sydneysiders. You won't be short of options for charming cafes and shops as you walk down Bong Bong Street. Pop through High Street for food, shopping, and one of the best country patisseries in Australia. The now-famous Dirty Janes Antique Market at the bottom end of the main strip is your stop for a coffee and all things vintage.
Being the proud home of one of history's greatest cricketers, you can get your tourist on at the Bradman oval and the Bradman Museum & International Cricket Hall of Fame. All of this is without even mentioning that the suburbs surrounding Bowral are chock-full of wineries, breweries, and hikes.
Bowral is a 2-hour drive or 2.5-hour train south-west of Sydney.
Day Trips For Great Hikes
Mount Ku-Ring-Gai to Berowra Train Station Walk
OK, this might be technically cheating because, of course, Ku-Ring-Gai is still part of greater Sydney. But being there still feels, in every sense, like an escape. And the best part is that you can be there from Central station in an hour without needing a car. To do the Mount Ku-Ring-Gai to Berowra Station track, jump straight off the train at Mount Ku-Ring-Gai station and into the Ku-Ring-Gai Chase National Park for a hike, and the opportunity to swim, picnic, experience historic First Nations sites, and even go fishing.
With over 160 bird species recorded in the park, bring that pair of binoculars sitting in your drawer and put them to good use with some good old-school bird watching along the way. The one-way hike takes approximately 4 hours to complete, with a steep and rough track along the way—make sure you pack a good pair of walking shoes. Once you're done, jump back on the train at Berowra train station and make the one-hour journey back to the city.
If you're driving, this spectacular walk is roughly 45 minutes north of the city.
Couridjah Corridor Walk
Looking to get a much-needed breath of fresh air and take on a long hike? The Couridjah Corridor Walk inside beautiful Nattai National Park just over an hour from Sydney is the spot. This 14km walk has everything you need for a wholesome day trip, including the wetlands of Thirlmere Lakes, the Hawkesbury sandstone cliffs, eucalypt forests, gorges, and more wildlife than you can possibly imagine. Make sure you take your time with this one and really absorb nature. If you're looking for a lunch spot, we recommend pulling up on a sandstone boulder at Little River (the return point) and don't forget to always bring back anything you take in. The walk takes roughly 4 - 6 hours to complete, and you can access the national park through the town of Picton and leave your car at Bluegum car park.
Couridjah Corridor Walk is a 1.5-hour drive south-west of Sydney.
For more great hikes near Sydney, head over here. Keen for a longer city getaway? Hit up our local escapes section here.
Image credit: Urban List, Destination NSW