The warm weather is fast approaching, as is our desire for melted ice-cream clad fingers and sand between the toes. We all know those feels though where a blissful Sydney sunny day is totally destroyed by mobs and vehicles galore at your local seashore. Don't fear Sydneysiders, we've got your dreamy (short) day trip sorted.
Roll up your towels and slap on your Birkenstocks, here's where to escape Sydney beach crowds this summer.
Location: Maitland Bay
ETD: 1 hour 30 minutes, north of Sydney
Maitland Bay is a dreamy coastal gem which is a little off the beaten track, literally. She's only accessible via bushwalk which means you can avoid all those summertime flocks of beach crowds at the usual suspects, (no offence Bondi). It's a secluded spot that is less well known than its stunning Central Coast neighbours MacMasters, Copacabana and Avoca. We're talking a stunning area of secluded coastline surrounded by a bushland home to a chorus of cicadas.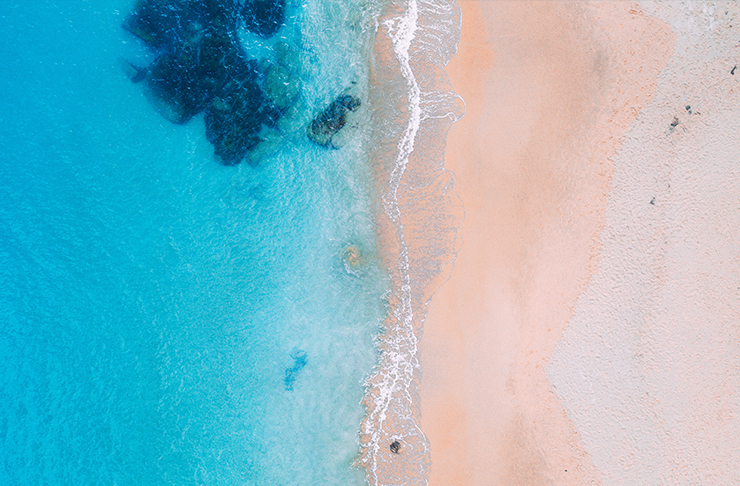 It's a short 15-minute walk from the corner of The Scenic Road and Maitland Bay Drive, otherwise smack-bang in the middle of the 8km long Bouddi Coastal Walk which extends between Putty Beach and MacMasters Beach. The short, steep walk begins at Maitland Bay Information Centre (a good spot to park your car) and winds down to the beach.
Extra notes: just a short distance from Maitland Bay is Little Beach, which is maybe only 100 metres of sand with stunning bushland and cliffs enveloping it. On a sunny day, this gem is home to an emerald lagoon that has all those oh-so-relaxing vibes you were looking for.
For Your En-Route Caffeine Fix
The folks at Lords of Pour are just that, they know how to pour a good brew. This is your perfect stop off for a delish cold brew or ice cold smoothie pre-or post salty dip.
For A Spot Of Brunch
Just a five-minute drive from the Maitland Bay Track is a tiny collection of shops on Hardy Bay Parade which is home to The Fat Goose, where you should get your brunch on. We're talking an all-day brekkie menu featuring epic croissants, Canadian style French toast with the works and fennel rosti's with smoked salmon. The real hero here though is the award-winning butter puff pastry gourmet pies. Go for a post-dip masaman beef curry or truffled chicken pie, you earned it.
Side note: Moochinside is a mega cute little homeware and fashion shop close by which is well worth a peruse.
And here's where to find NSW's luxury dome tents.
Image credit: Adobe | Tim Patch | Lords Of Pour