When the mercury starts rising, there's really only one place to be in summer: the beach. Finding dog-friendly beaches nearby is no easy feat, so we've rounded up the absolute best dog-friendly beaches (and swimming spots) so you and Fido can keep cool during the warmer months.
Here are the best dog-friendly beaches (and swimming spots) in Sydney.
The Best Dog-Friendly Beaches In Sydney's North
Sirius Cove
Manly
This one's kind of socialising central for Sydney pups. A puppy paradise, Sirius Cove is a protected beach with a heap of space for your dog to run (which means plenty of opportunities for your dog to find a damn good stick to gnaw on), drinking bowls, and shallow waters for a splash.
This dog-friendly beach is unleashed all day Monday through to Fridays, before 9am and after 4pm on Saturdays, Sundays, and Public Holidays.
Manly Lagoon
Manly
Technically not a beach… but let's be honest, your pooch won't really care. And in dog world, what's not to love about a super open lagoon (read: sticks, sand, mud, water)? Bordered by Manly Lagoon Reserve and Hinkler Park, this dog-friendly beach allows dogs to play off-leash 24 hours a day, seven days a week making it one of the absolute best places to take your furry mate in summer.
Clifton Gardens Reserve
Mosman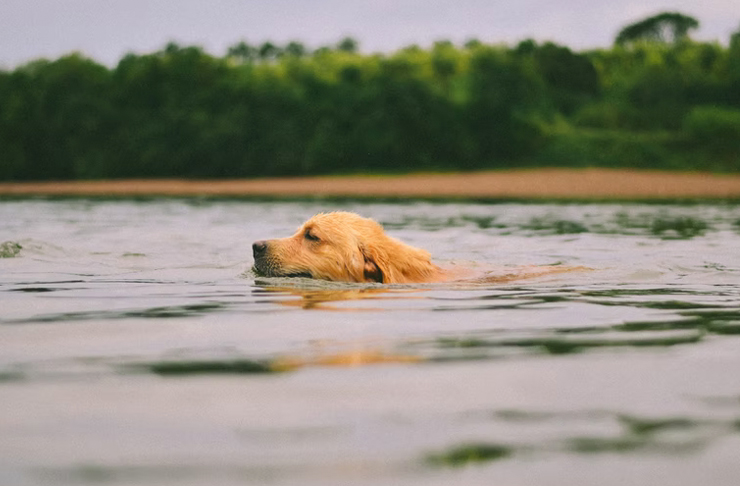 If you're keen to start your day with a coffee in one hand and a sandy tennis ball in the other, head to Clifton Gardens Reserve. This peaceful spot makes for an epic way to kick off a hot day with dogs allowed off the leash on the beach and in the water east of the Clifton Gardens jetty before 9am and after 4pm on weekdays during the winter months and during daylight savings/summer—before 9am and after 6pm on weekdays as well.
This dog-friendly beach is off-leash during designated times.
Spit West And East Reserves
Mosman
The Spit Reserve is a top doggo spot for playing and swimming. Plus, you'll have Plonk Beach Cafe on hand to serve up its iconic brekky roll stuffed with rashers of bacon, fried eggs, and cheese on Turkish bread (and that's just for you). On the Spit West and Spit East Reserves, unleashed pups can swim all day Monday to Friday. On weekends and Public Holidays, they're allowed before 9am and after 4pm.
This dog-friendly beach is off-leash during designated times.
Rowland Reserve
Bayview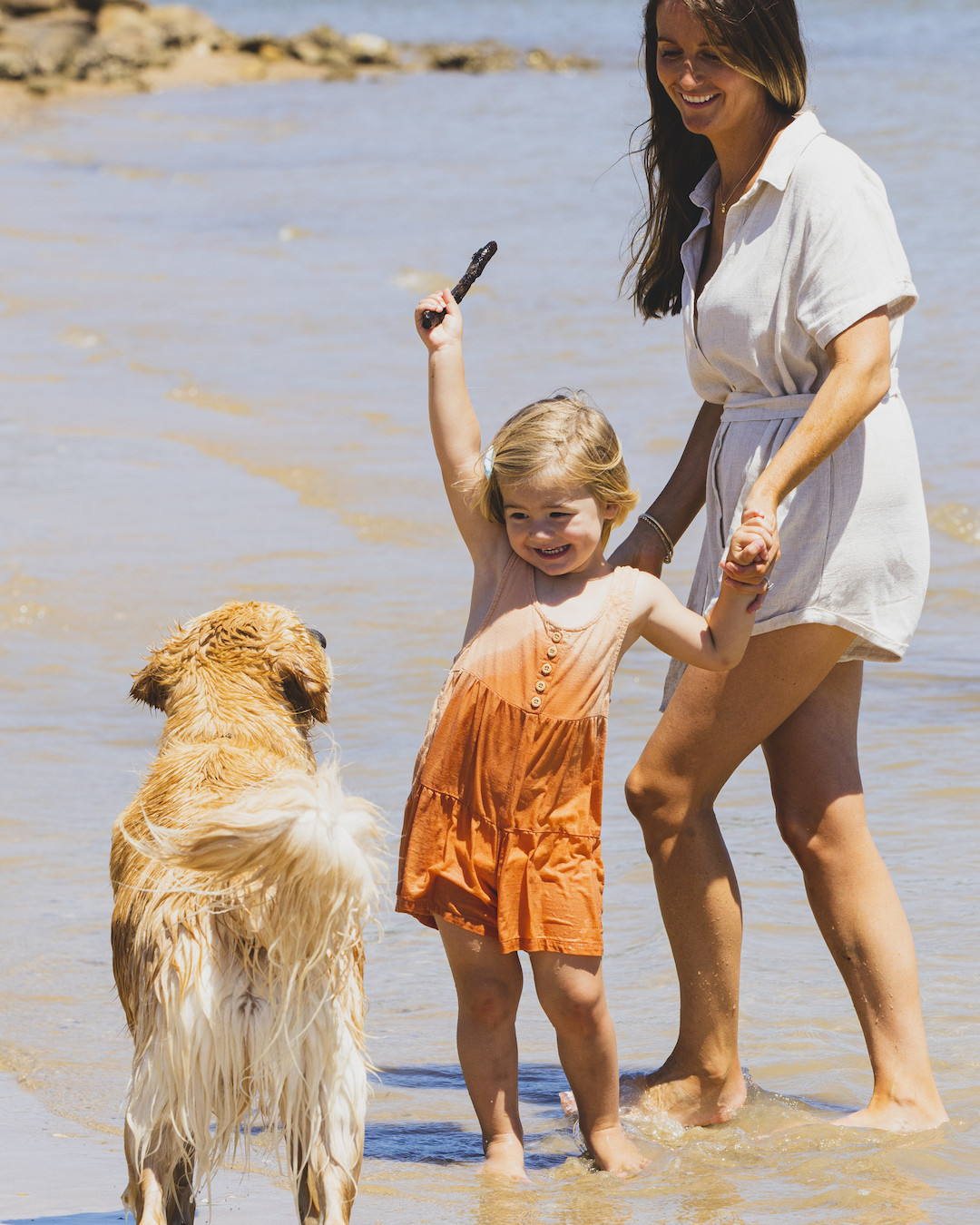 Rowland Reserve is any dog's version of heaven on earth. This 24-hour off-leash dog park has a huge green space for all the running (with drinking water located in the middle) and the adjacent beach gives full access to dogs to cool off as well.
The Best Dog-Friendly Beaches In Sydney's South
Silver Beach
Kurnell
Taking prime real estate on the Kurnell peninsula (meaning you'll be looking directly at Botany Bay), your furry friends are allowed off-leash between the third and fourth groynes on the western side of Silver Beach. You can also fuel up at Cook @ Kurnell or Endeavour Coffee And Ice Cream.
Horderns Beach
Bundeena
Horderns Beach is sickeningly stunning. This lagoon-like swimming spot is prime summer real estate for you and your doggo family. Keep in mind, Horderns has on-leash and off-leash areas at certain times of the year so always make sure to check what rules apply to you on the beach signage before you go HAM on the sunshine and swimming. You can also check the rules here.
This dog-friendly beach is partially off-leash.
Greenhills Beach
Cronulla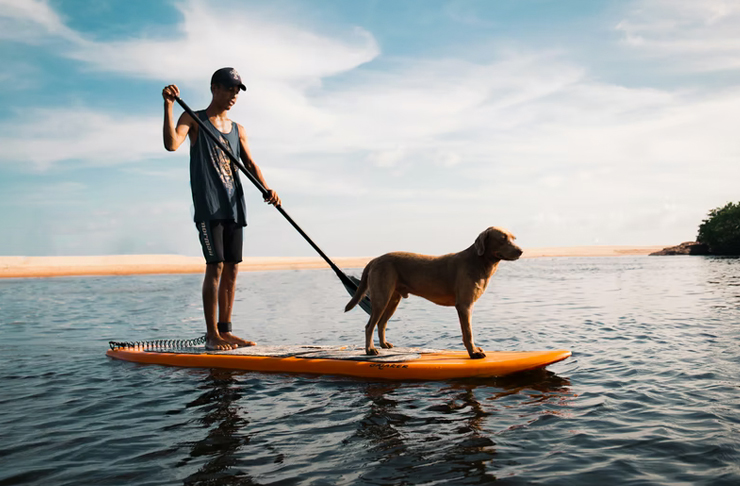 At Greenhills Beach, dogs are permitted to play off-leash from Monday to Sunday before 10am and after 4pm. This long stretch of sand is perfect for dogs, it's unpatrolled and always has a heap of other pups enjoy the sun and the surf. Note that outside of the designated off-leash times, dogs aren't allowed here.
This dog-friendly beach is off-leash during designated times.
The Best Dog-Friendly Beaches In Sydney's East
Kutti Beach
Vaucluse
It's by far one of the most beautiful swimming spots in Sydney and good news, Kutti Beach is also a win for your furry friend too. Surrounded by palm trees, moored boats, and yachts, this stretch of sand is absolute paradise and perfect for owners of little pups. Just make sure you keep your dog on the leash at all times here.
Rose Bay Beach
Rose Bay
Hit up the Rosebay Foreshore so your pup can frolic off the leash across the entire stretch of sand. The open bay here is shallow, meaning it's the perfect place to bring your canine companions so they can go for a little splash and swim. And not that your dogs care, but the Rosebay Foreshore has one of the best views of Sydney Harbour and a string of awesome cafes nearby (that one's just for you).
This dog-friendly beach is off-leash.
The Best Dog-Friendly Swimming Spots Across Sydney
Yarramundi Reserve
Agnes Banks
It's a loose reflection of an actual beach but Yarramundi just happens to be one of the best dog-friendly swimming spots in Sydney. It's about 40 minutes west of Parramatta, and if that sounds like a long trip, it's definitely worth the wait. This shallow swimming reserve is located on the Grose River and there are about 12 hectares of off-leash area for you doggo (don't drop your jaw just yet). On top of this, your pup can play in the river and on the large sand island in the northern part of the reserve while you set up shop on the bankside beach for the day.
Keep reading for the best dog-friendly cafes in Sydney.
Image credit: Urban List, Marina Helena Muller, Destination NSW, Marco Lopez