Where would we be without yum cha. This glorious feasting ritual is a big-time favourite of ours, and we're happy to report that Sydney has a neat collection of restaurants dishing out insanely delicious yum cha.
From authentic xiao long bao, prawn rice noodles, chicken feet and mango tapioca, to a few more modern, vegan, and even gluten-free spins on the traditional Cantonese brunch, you'll be hard-pressed to find a yum cha in Sydney that you don't love.
Here are eight of the best places for yum cha in Sydney.
Vinh Phat
Cabramatta
Will you find the best mango pancakes in Sydney here? We'd back that. Vinh Phat is one of the most hectic places to score yum cha (and by hectic we mean packed to the brim with hungry souls most days, so get in early or forever wish you did). The big win here is the huge variety of dim sums, notably the chewy har go and the pork and chive morsel.
Marigold
CBD
Marigold is pretty much a cultural institution in Sydney. Located in the beating heart of Chinatown, it's one of the oldest yum cha spots in the city and one of the most consistent too. We love the har gow, the lotus rice balls and the mango pancakes. Come back at dinner time to sample Marigold's 11-dish dim sum degustation menu.
The Gardens By Lotus
Haymarket
Located smack-bang in the glorious oasis that is the Chinese Garden of Friendship, this weekend yum cha typically comes with a side of hard-to-find urban tranquillity. But of course, food-wise, Lotus can do no wrong. Providing the traditional favourites with a slight twist, at The Gardens by Lotus fill up on squid-ink dumplings, Hainan chicken and mango pudding at this garden oasis.
Mr Wong
CBD
Mr. Wong is a gem from the famous Merivale group, bringing Sydney a modern and fresh take on the traditional yum cha from chef Dan Hong. Full of classics with a slight twist to them, this is unlike anywhere else on the list. The prawn toast with foie gras and almonds is definitely a fine example of that. But don't worry, all the classics are still there with the steamed BBQ pork buns providing a juicy, soft-textured feed.
Reckon you can give Dan Hong a run for his money? Try Merivale's new "Merivale at Home" experience, where you'll get all the ingredients to piece together your own king prawn wontons in supreme broth and Kung Pao chicken.
Bodhi
CBD
Nestled beneath fig trees near St Mary's Cathedral, Bodhi is a rare gem plating up plant-based yum cha. We love the range of dumplings with fresh vegetable fillings (green tea and choy sum, and carrot, broccoli and ginger are favourites), but if you're trying to emulate the real deal—Bodhi's "prawn" har gow is an excellent vegan riff on the seafood OG. Desserts cover off the usual suspects with flair—mango pancakes are served with fresh berries, and there are passionfruit Chinese doughnuts and custard lava buns in the mix too.
Cafe Free
Neutral Bay
Calling all gluten-free and gluten-intolerant folks, Café Free is your answer to a tasty, pain-free yum cha session. Everything that comes out of the kitchen here is free of gluten—including BBQ pork, classic potstickers, green beans with pork mince and duck bao buns. Check out their Insta for more.
East Phoenix
ZETLAND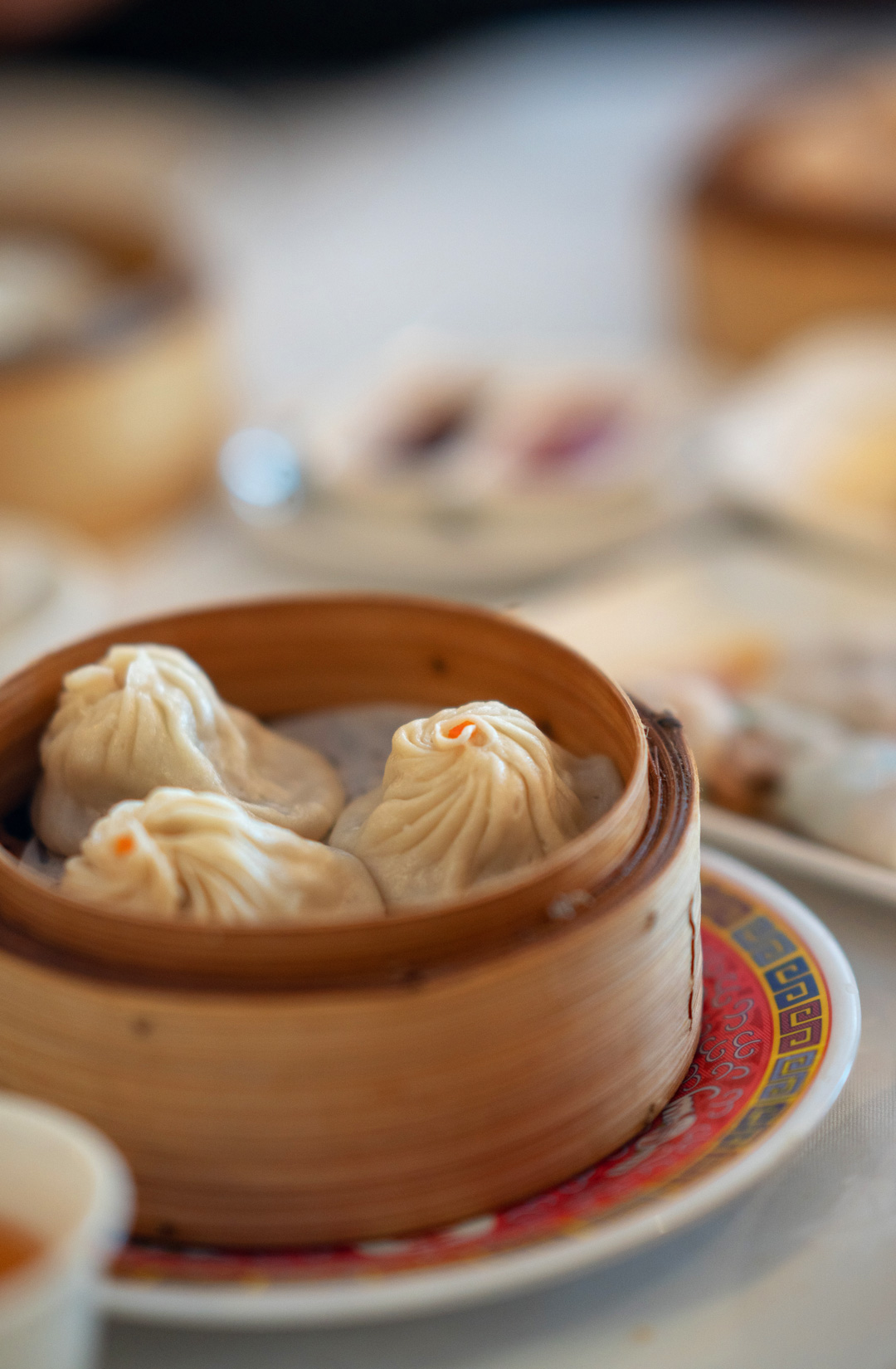 East Phoenix is known for its jam-packed restaurants, fresh as heck yum cha and second-to-none service. This massive space will be filled with waiters, happy yum cha fans and rolling carts from the second they open their doors. The Singapore fried noodles, steamed Chinese broccoli with oyster sauce and egg custard tart are all strong contenders on the menu. For more details on their takeaway set up, check their Instagram.
Palace Chinese
CBD
Better get in early because Palace Chinese has a long-running reputation of being the best yum cha in Sydney. Fill up on springs rolls, prawn dumplings and if you're game enough, the Feng Zhao (chicken feet). The gelatinous and spongy feet are definitely a unique texture and taste that you won't find anywhere else.
Royal Treasure Seafood Restaurant
Burwood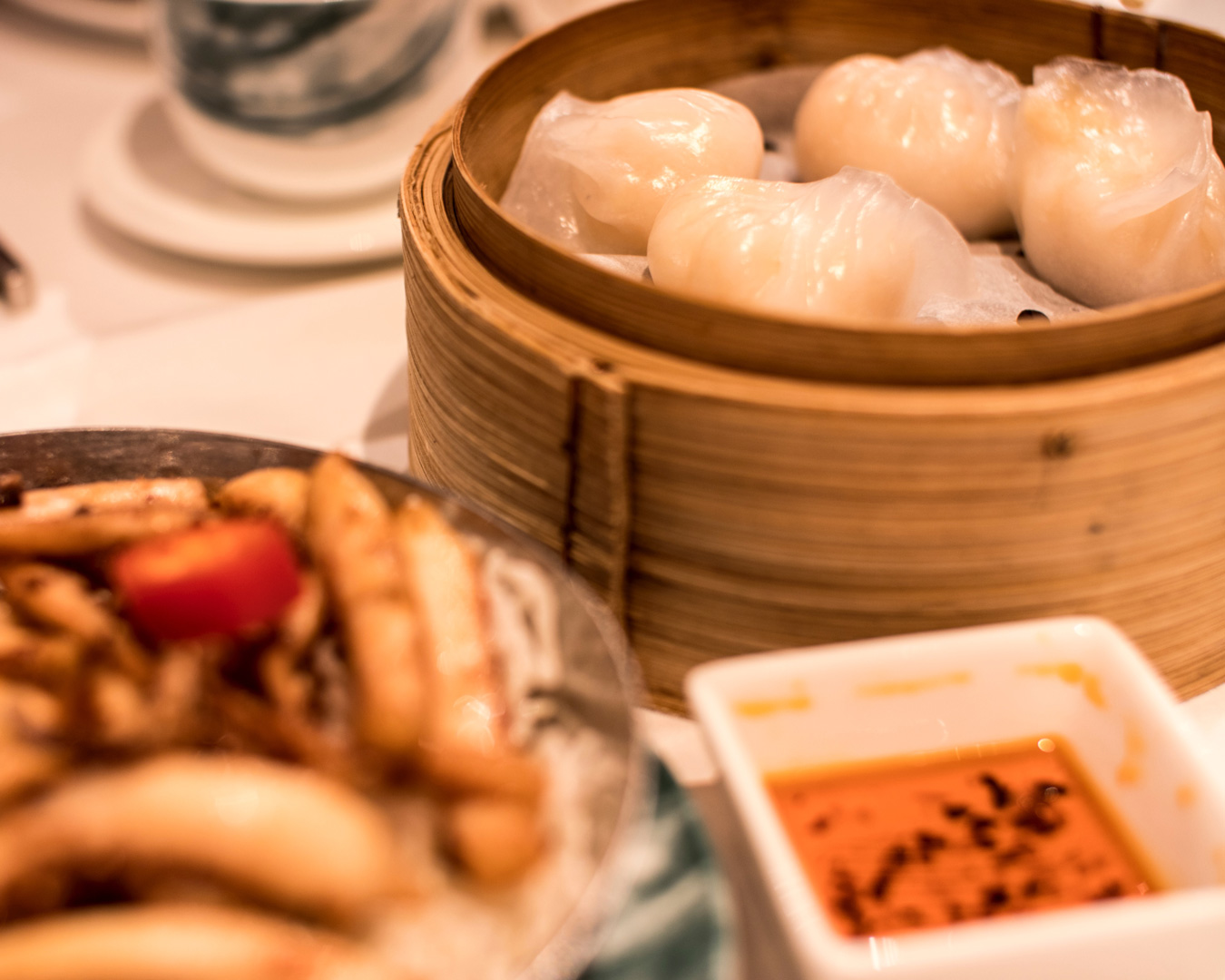 Loved by all the locals, you know that you've hit the jackpot on an amazingly traditional yum cha at Royal Treasure. Get the freshly steamed leek and seafood dumplings while crunching on leek pancakes.
Golden Unicorn
Maroubra
The lines used to be as long as the menu at Golden Unicorn—but seeing as you probably won't be queuing for a table in 2020—you have no excuse to skip their one-in-a-million yum cha banquet menu. Serving up 10 variations of dumplings, from the classic prawn to a deep-fried seafood version, sit back and enjoy.
Feeling soupy? For Sydney's best pho, jump over here.
Image credit: Alita Ong, d3sign, Inlighten, Merivale, Alexander London, Arron Choi