Where would we be without yum cha. This glorious weekend feasting ritual is a big-time favourite of ours, and we're happy to report that Sydney has a neat collection of restaurants dishing out insanely delicious yum cha.
From authentic xiao long bao, prawn rice noodles, chicken feet and mango tapioca to a few more modern and even gluten-free spins on the traditional Cantonese brunch, you'll be hard-pressed to find a yum cha in Sydney that you don't love.
Here are eight of the best places for yum cha in Sydney.
The Eight
Haymarket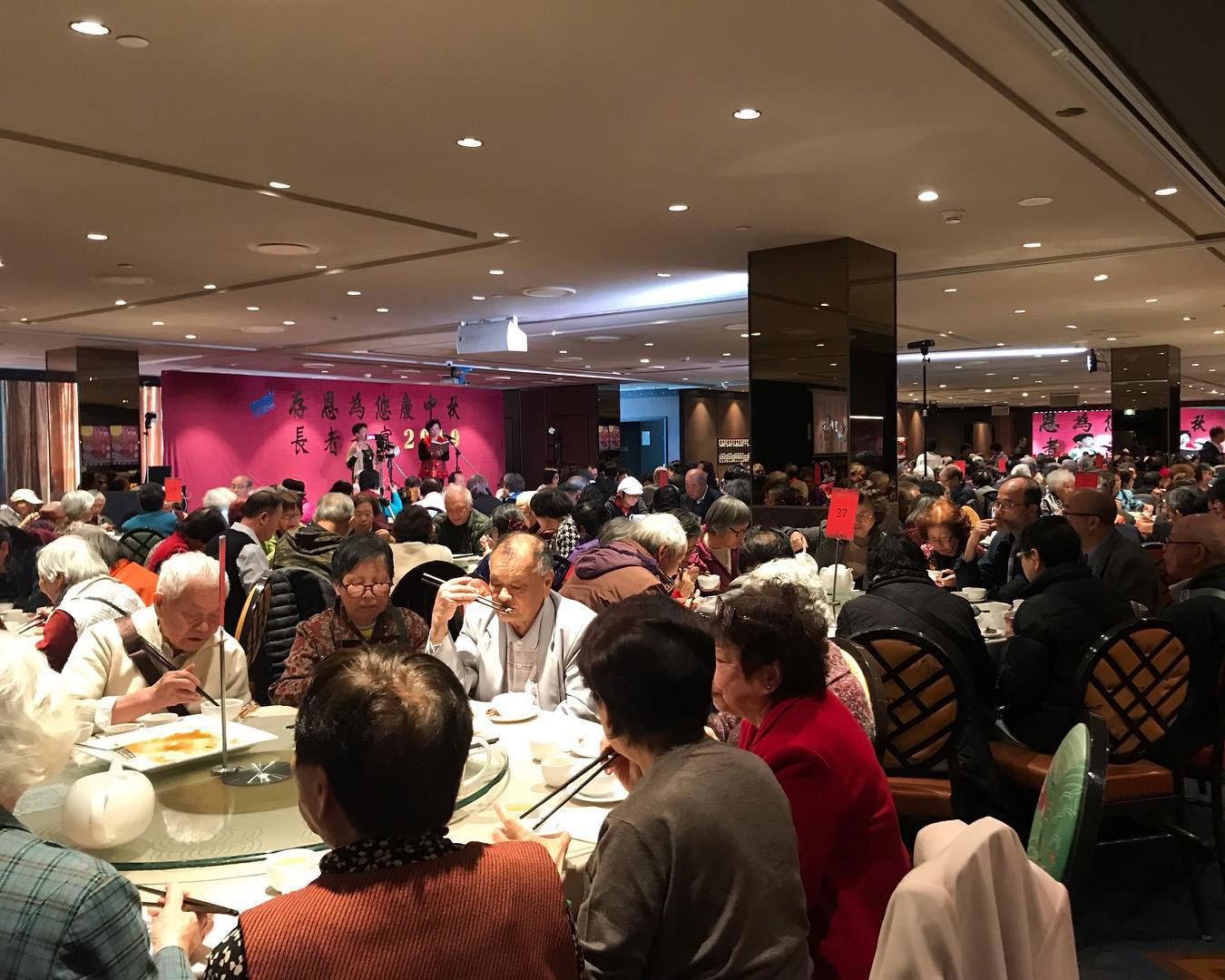 Marigold may be gone, but just across the road from its former digs you'll find The Eight and its exceptional yum cha fare. Expect to wait a while if you don't book, but once you're in it's all rolling trolleys, piping-hot dumplings, and saucy noodles galore. We recommend grabbing plates of whatever comes your way, but particular highlights include scallop dumplings, black pepper spare ribs, chew chow prawn dumplings, and mango pancakes. The Eight is walk-in-only from 9.30–11.30am otherwise you can book here.
Vin Phat
Cabramatta
Vinh Phat is a yum cha institution. Located in the food mecca that is Cabramatta, the seafood restaurant attracts hungry diners from every pocket of Sydney seeking its delicious dim sum dishes. The trolleys are stacked with all the Chinese favourites, along with more daring specialties such as pig intestines, crab claws, jellyfish salad, and chicken feet, plus egg tarts and seafood spring rolls which are some of the best in town. The best part? Yum cha is offered seven days a week (9am–3pm) at this Western Sydney gem, so you don't have to hold out till Sundays to get your dumpling fix.
The Gardens By Lotus
Haymarket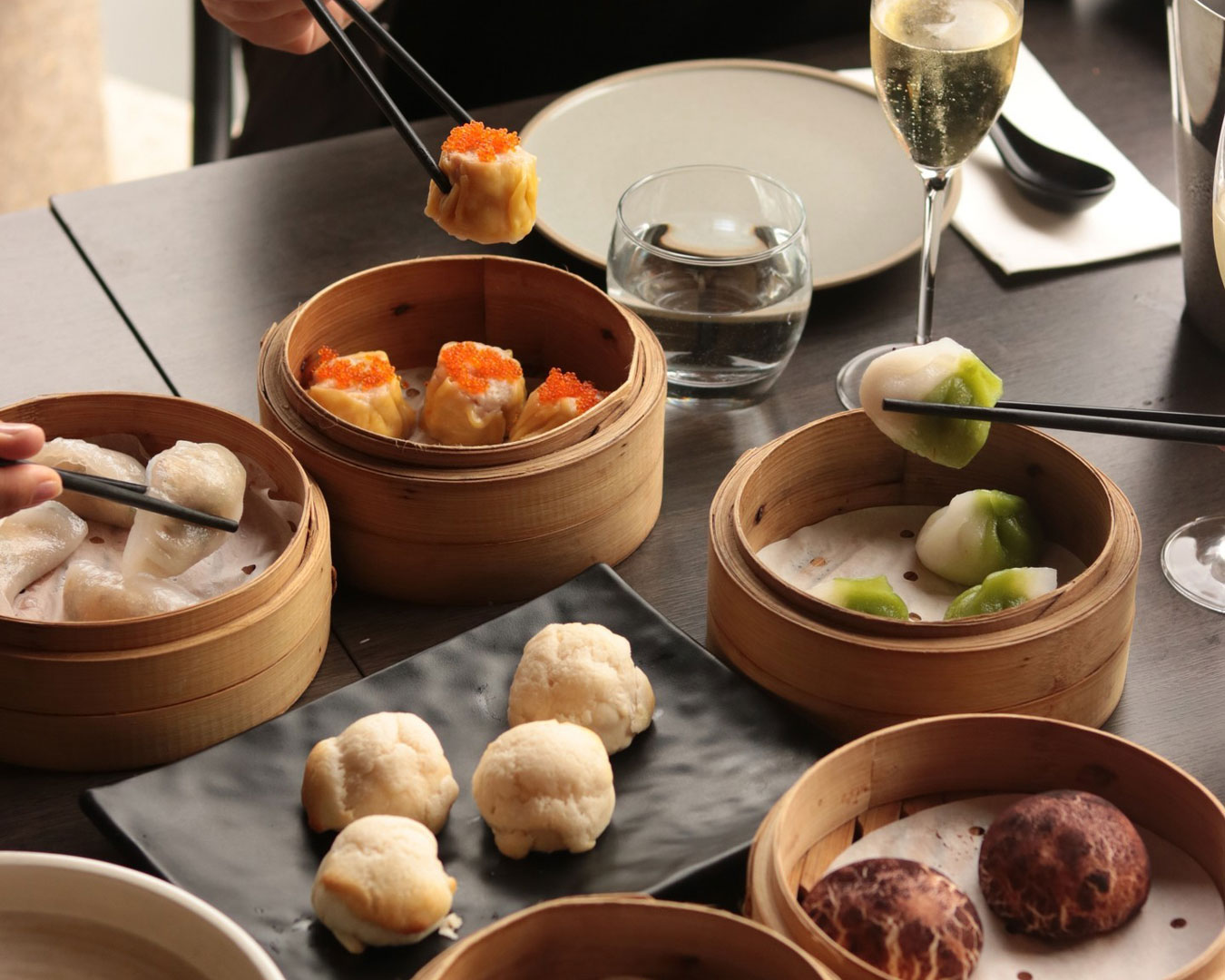 Located smack-bang in the glorious oasis that is the Chinese Garden of Friendship, this weekend yum cha spot comes with a side of hard-to-find urban tranquillity. But of course, food-wise, Lotus can do no wrong. Providing the traditional favourites with a slight twist, The Gardens by Lotus lets you fill up on chicken and kimchi wontons, duck pancakes, and seven-spice calamari at this garden oasis. Best of all, it's all-you-can-eat yum cha here for $69pp. Book here.
Mr Wong
CBD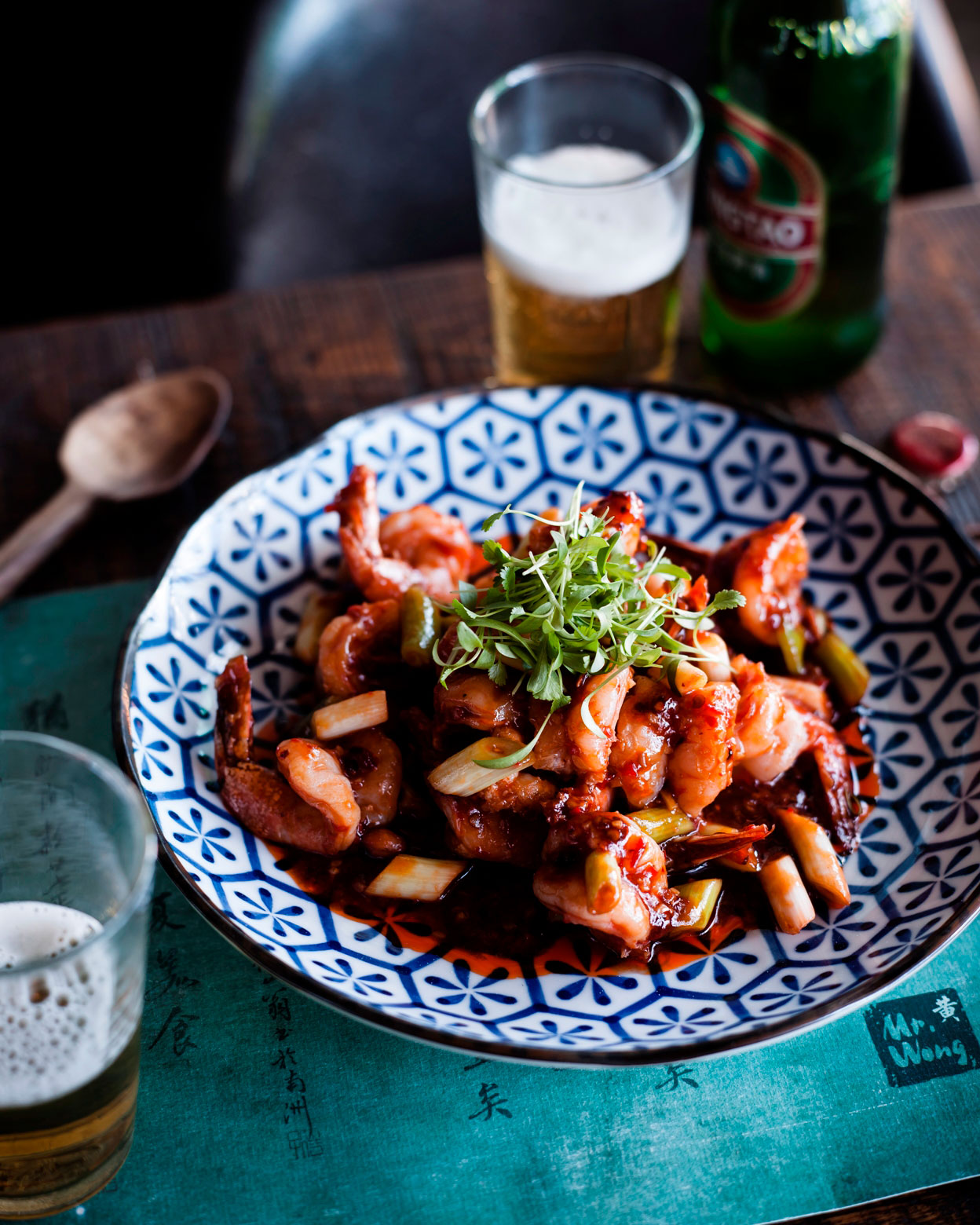 Mr. Wong is a gem from the famous Merivale group, bringing Sydney a modern and fresh take on the traditional yum cha from chef Dan Hong. Full of classics with a slight twist to them, this is unlike anywhere else on the list. The prawn toast with foie gras and sesame is definitely a fine example of that. But don't worry, all the classics are also on Mr. Wong's lunchtime-only dim sum menu—think barbecue pork buns, spinach dumplings, and silky cheung fun (rice noodle roll). Book here.
East Phoenix
Zetland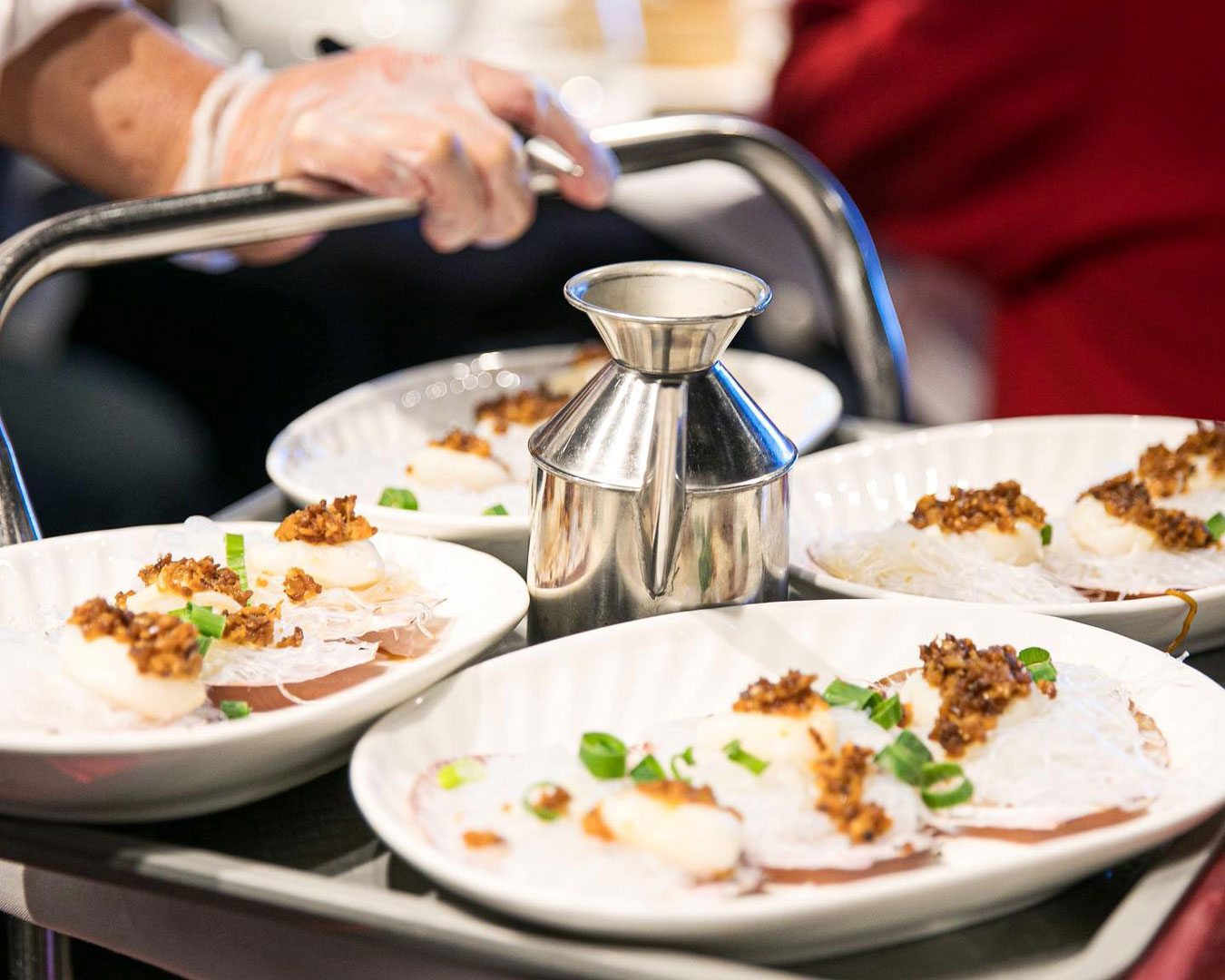 East Phoenix is known for its jam-packed restaurant, fresh-as yum cha and second-to-none service. This massive space is always filled with waiters, happy yum cha fans and rolling carts from the second it opens its doors. The Singapore fried noodles, steamed siu mai, and egg custard tarts are all strong contenders on the menu. Book here.
Palace Chinese Restaurant
CBD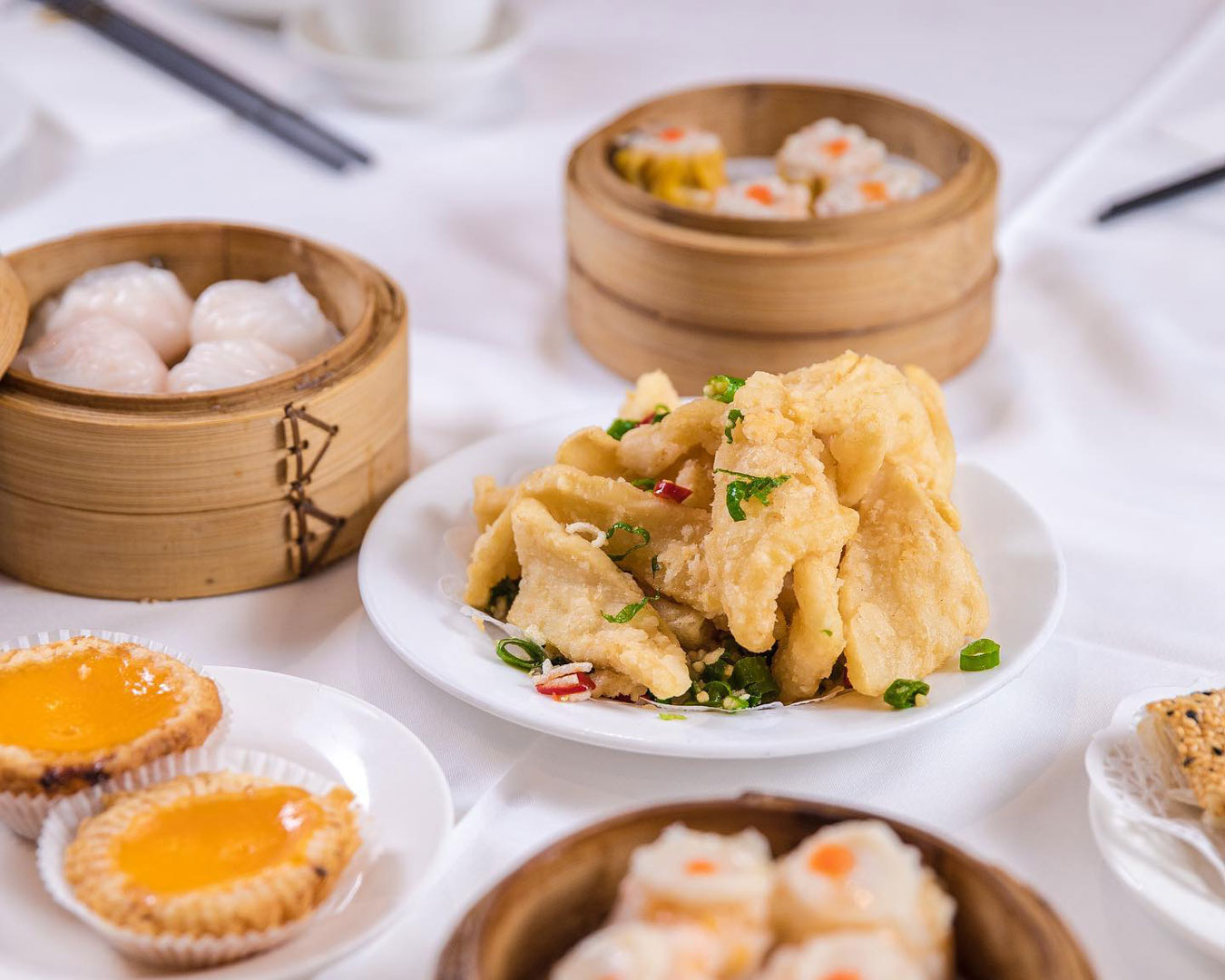 Better get in early because Palace Chinese has a long-running reputation of being the best yum cha in Sydney. Fill up on spring rolls, prawn dumplings, taro puffs, and, if you're game enough, feng zhao (chicken feet). The gelatinous and spongy feet are definitely a unique texture and taste that you won't find anywhere else. Book here.
Royal Treasure Seafood Restaurant
Burwood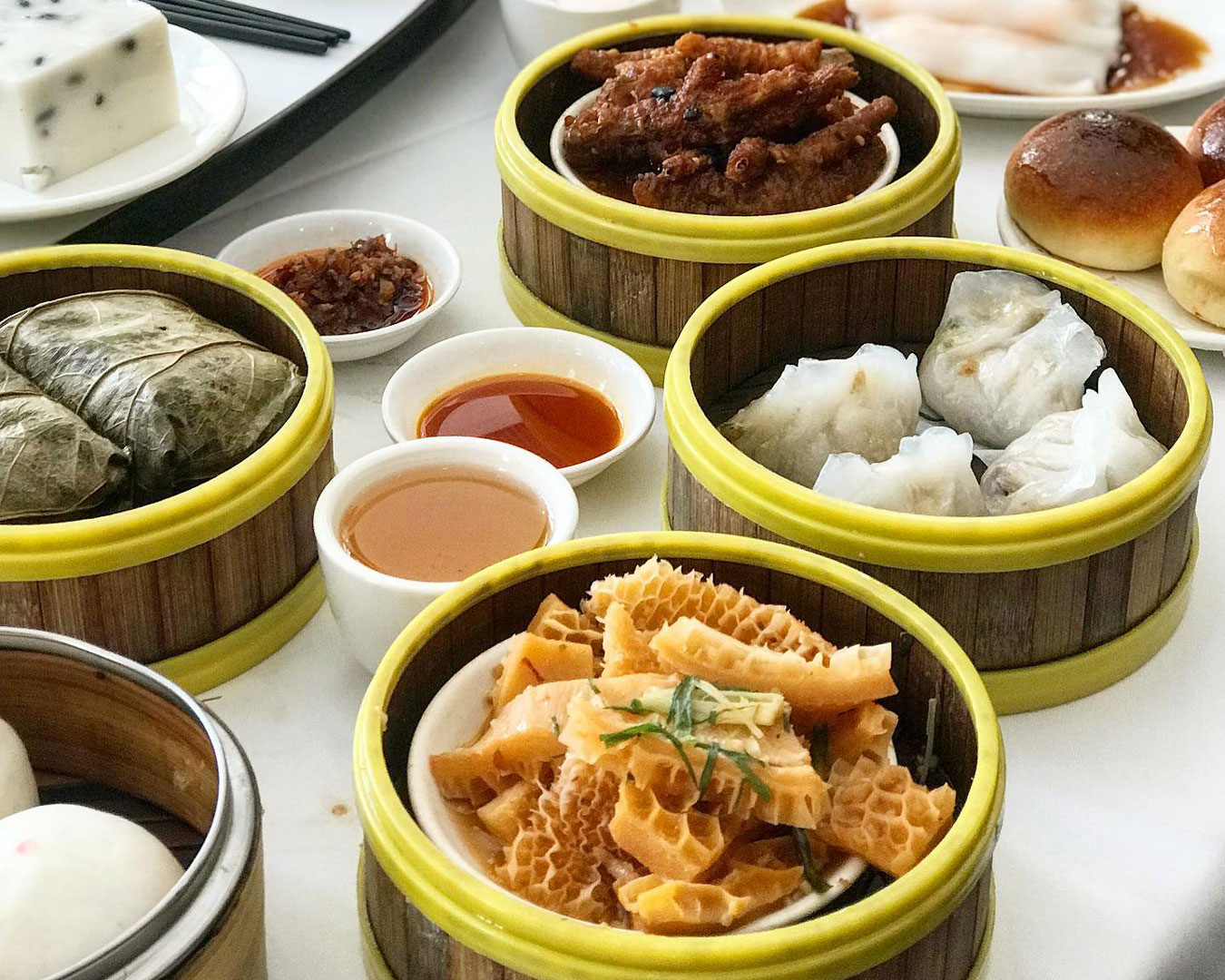 Loved by all the locals, you know that you've hit the jackpot on an amazingly traditional yum cha at Royal Treasure. Get the freshly steamed leek and seafood dumplings while crunching on leek pancakes. The chicken and mushroom dumplings, taro cakes, stir-fried turnip cake in XO sauce, and steamed prawn and pork bean curd roll are also winners. Book by calling 02 9747 0288.
Zilver
Haymarket and Bondi
Check out Zilver if you're hungering for some top-quality yum cha. The Cantonese-style brunch food is typically tea and dim sum which the Zilver family deliver with an eye for authenticity and flair. Trolleys come out thick and fast here, so expect to scoff down slippery cheung fun, steaming xioa long bao, and soy sauce noodles before piling more plates onto your lazy susan. Walk-in only from 9.30–11am AKA prime yum cha time.
Golden Unicorn
Maroubra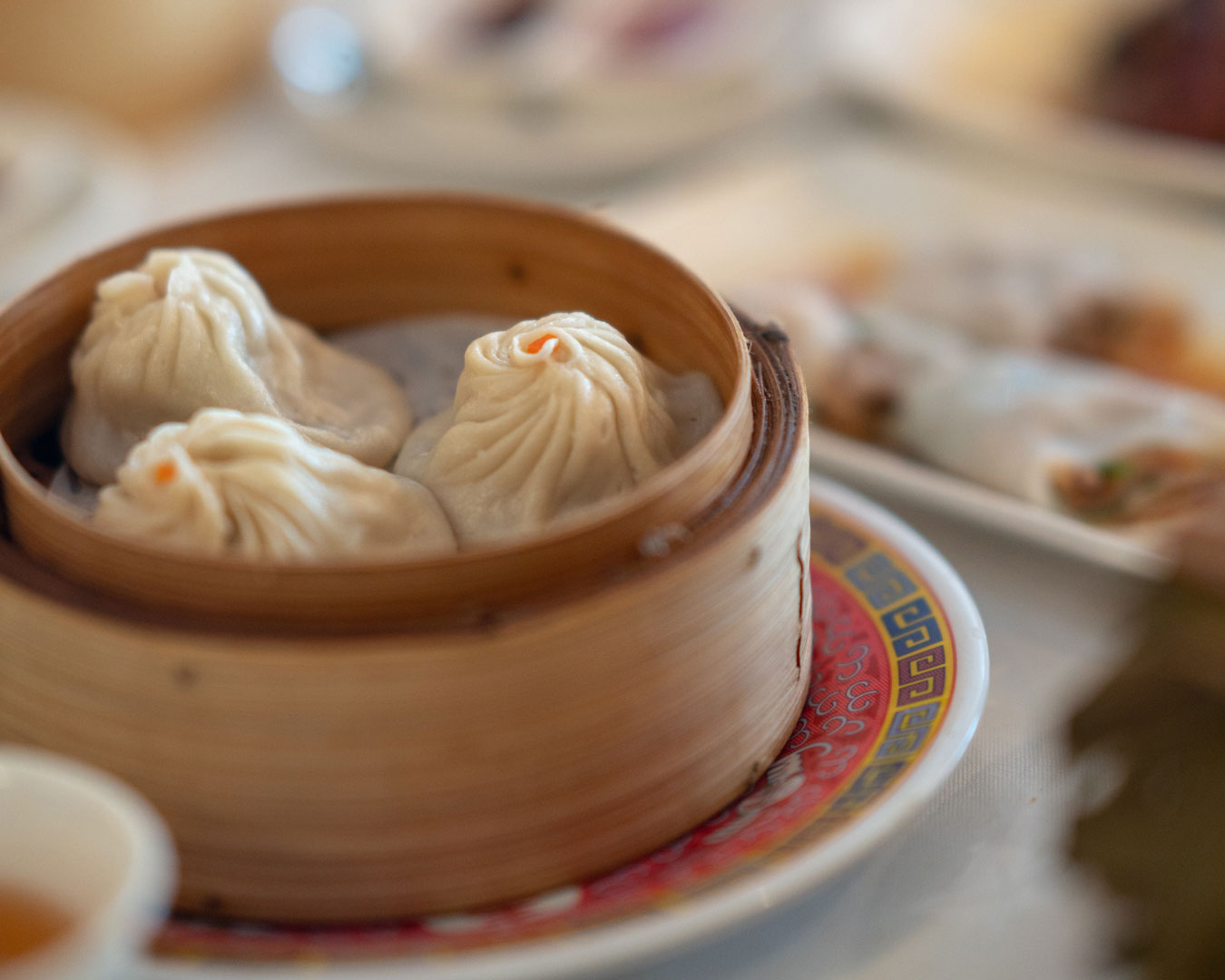 The lines are as long as the menu at Golden Unicorn—but my oh my is their one-in-a-million yum cha banquet menu worth it. Serving up more than 15 variations of dumplings, from the classic prawn to a deep-fried seafood version, sit back and enjoy. Book here.
Feeling soupy? For Sydney's best pho, jump over here.
Image credit: Gardens By Lotus, The Eight, Gardens By Lotus, Merivale, Bodhi, East Phoenix, Palace Chinese, Royal Treasure Seafood Restaurant, Alexander London