Where would we be without yum cha. This glorious feasting ritual is a big-time favourite of ours, and we're happy to report that Sydney has a neat collection of restaurants dishing out insanely delicious yum cha—even in the age of COVID-19.
While some icons have shut their doors temporarily—like Marigold, Golden Times and the vegan mecca that is Bodhi, for example, it is still possible to get your yum cha fix.
From authentic xiao long bao, prawn rice noodles, chicken feet and mango tapioca, to a few more modern, and even gluten-free spins on the traditional Chinese brunch, you'll be hard-pressed to find a yum cha in Sydney that you don't love.
Here are eight of the best places for yum cha in Sydney dishing out takeaway and delivery feasts.
Vinh Phat
Cabramatta
Pick up only. Seven days a week, 10am - 3pm and 5pm - 9pm.
Will you find the best mango pancakes in Sydney here? We'd back that. Vinh Phat is one of the most hectic places to score yum cha (and by hectic we mean packed to the brim with hungry souls most days, so get in early or forever wish you did). The big win here is the huge variety of dim sums, notably the chewy har go and the pork and chive morsel.
The Gardens By Lotus
Haymarket
Pick up available for dinner with "Lotus at Home".
Located smack-bang in the glorious oasis that is the Chinese Garden of Friendship, this weekend yum cha typically comes with a side of hard-to-find urban tranquillity. But of course, food-wise, Lotus can do no wrong. Providing the traditional favourites with a slight twist, fill up on squid-ink dumplings, Hainan chicken and mango pudding at this garden oasis.
For all your at-home yum cha vibes, Lotus has launched "Lotus at Home", where you'll be able to pre-order full banquets, as well as serves of dumplings fresh or frozen, seafood dishes, wines, beers and even celebratory cakes for any iso birthdays on the horizon. Check it out here.
Mr Wong
CBD
Pick up and delivery (within 10km of the restaurant).
Mr. Wong is a gem from the famous Merivale group, bringing Sydney a modern and fresh take on the traditional yum cha. Full of classics with a slight twist to them, this is unlike anywhere else on the list. The prawn toast with foie gras and almonds is definitely a fine example of that. But don't worry, all the classics are still there with the steamed BBQ pork buns providing a juicy, soft-textured feed.
While the restaurant did briefly close, it has flung back open its doors to serve both pick up and delivery (because where would Sydney be without Mr. Wong's iconic king prawn wontons, garlic butter prawns, Kung Pao chicken and Chinese roasted duck). Check here to order.
Cafe Free
Neutral Bay
Pick up only from Saturday 9 May.
Calling all gluten-free and gluten-intolerant folks, Café Free is your answer to a tasty, pain-free yum cha session. Everything that comes out of the kitchen here is free of gluten—including BBQ pork, classic potstickers, green beans with pork mince and duck bao buns.
Cafe Free did shut up shop for a few weeks, but have just revealed they'll be back doing takeaway as of Saturday 9 May. Watch their Insta for more.
East Phoenix
ZETLAND
Pick up only. Open seven days, 11am - 3pm and 4pm - 8pm.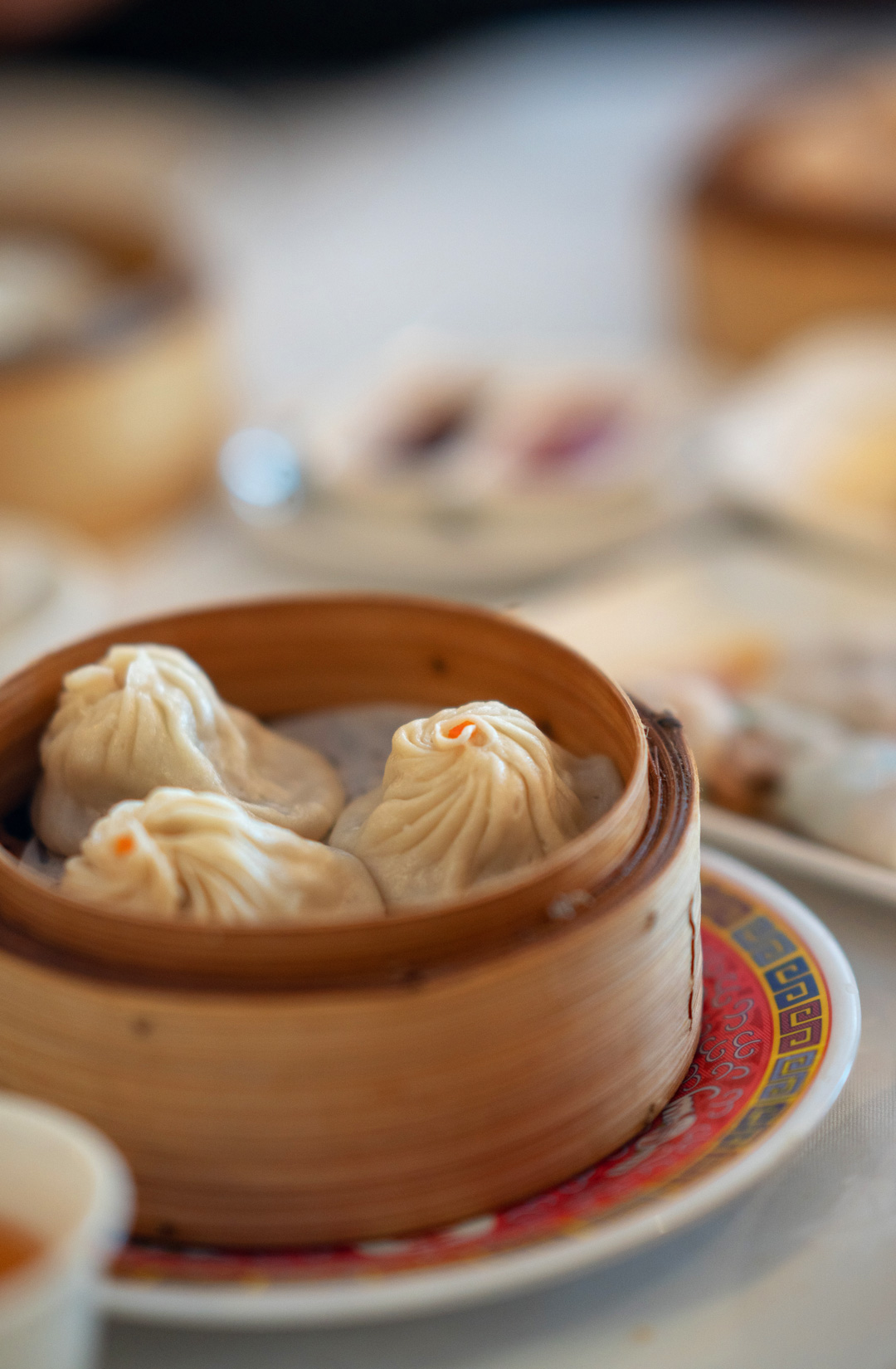 East Phoenix is known for its jam-packed restaurants, fresh as heck yum cha and second-to-none service. This massive space will be filled with waiters, happy yum cha fans and rolling carts from the second they open their doors. The Singapore fried noodles, steamed Chinese broccoli with oyster sauce and egg custard tart are all strong contenders on the menu. For more details on their takeaway set up, check their Instagram.
Palace Chinese
CBD
Pick up and delivery. Open Tuesdays and Fridays, 10.30am - 4pm.
Better get in early because Palace Chinese has a long-running reputation of being the best yum cha in Sydney. Fill up on springs rolls, prawn dumplings and if you're game enough, the Feng Zhao (chicken feet). The gelatinous and spongy feet are definitely a unique texture and taste that you won't find anywhere else.
In response to COVID-19, Palace has a takeaway menu available, as well as frozen dumplings for you to cook yourself. Baked dishes (hello, custard tarts), need to be ordered one day in advance and pick ups will score a 10% discount.
Royal Treasure Seafood Restaurant
Burwood
Pick up and delivery. Open seven days, 10am - 2pm and 4pm - 8pm.
Loved by all the locals, you know that you've hit the jackpot on an amazingly traditional yum cha at Royal Treasure. Get the freshly steamed leek and seafood dumplings while crunching on leek pancakes. Royal Treasure has a full takeaway menu, with a minimum order of $80 for delivery and free delivery if you live within 5km of the restaurant.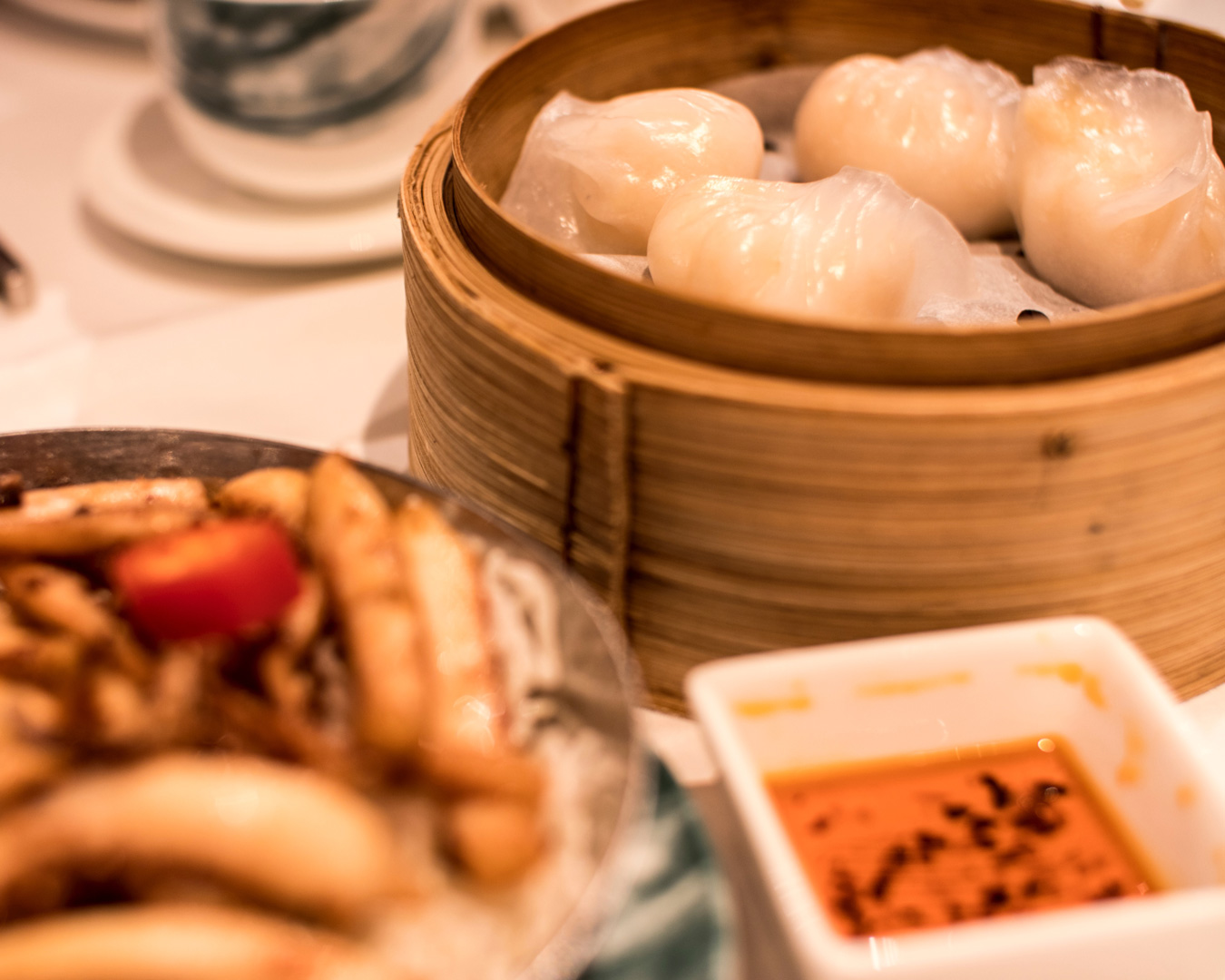 Golden Unicorn
Maroubra
Pick up only. Open weekdays 11am - 2.30pm and 5pm - 8.30pm, and then weekends 10.30am - 2.30pm and 5pm - 8.30pm.
The lines used to be as long as the menu at Golden Unicorn—but seeing as you won't be queuing for a table—you have no excuse to skip their one-in-a-million yum cha banquet menu. Serving up 10 variations of dumplings, from the classic prawn to a deep-fried seafood version, sit back (at home) and enjoy.
For Sydney's best pho takeaway and home-delivered, jump over here.
Image credit: Alita Ong, d3sign, Merivale, Alexander London, Arron Choi