Yum cha is a must for every hungover-heavy morning, group catch up or just an epic "get ready to stuff yourself silly" session.
Luckily Sydney has a big collection of restaurants dishing out insanely delicious yum cha. From authentic xiao long bao, prawn rice noodles, chicken feet and mango tapioca, to a few more modern, vegan and even gluten-free spins on the traditional Chinese brunch, you'll be hard-pressed to find a yum cha in Sydney that you don't love.
Here are 15 of the best places for yum cha in Sydney.
Vinh Phat
Cabramatta
Will you find the best mango pancakes in Sydney here? We'd back that. Vinh Phat is one of the most hectic places to score yum cha (and by hectic we mean packed to the brim with hungry souls most days, so get in early or forever wish you did). The big win is here is the huge variety of dim sums, notably the chewy har go and the pork and chive morsel.
East Ocean
Haymarket
The entrance for this one isn't obvious but trust us, the search will be well-worth the small slice of exploring (tip: follow the koi). East Ocean has recently undergone new ownership too so the fit-out here is new and fresh, plus you'll be ordering your feed on an iPad. As for what to order when you're here? Go for the sticky rice and pork in lotus leaf, the steamed rice noodle rolls with Chinese doughnut and the puff pastry egg tart (it's a glorious flaky dream).
The Gardens By Lotus
Haymarket
Located smack-bang in the glorious oasis that is the Chinese Garden of Friendship, this weekend yum cha special includes a beautiful view on the menu. But of course, food-wise, Lotus can do no wrong. Providing the traditional favourites with a slight twist, fill up on squid-ink dumplings, Hainan chicken and mango pudding at this garden oasis.
Bodhi Restaurant
CBD
For the all-vegan, plant-based friends in the Sydney sphere, if you haven't checked out Bodhi Restaurant's yum cha, you haven't lived. It's received a tonne of praise for how authentic it tastes and how Instagrammable each plating is, so this is a vegan must-do that can't be passed up. Order up the "prawn" har gow dumplings or the shiitake mushroom, asparagus and truffle oil dumplings—they will rock your world.
Mr Wong
CBD
Mr. Wong is a gem from the famous Merivale group, bringing Sydney a modern and fresh take on the traditional yum cha. Full of classics with a slight twist to them, this is unlike anywhere else on the list. The prawn toast with foie gras and almonds is definitely a fine example of that. But don't worry, all the classics are still there with the steamed BBQ pork buns providing a juicy, soft-textured feed.
The Dynasty
Canterbury
Inside Canterbury Leagues Club sits The Dynasty. A massive Cantonese staple restaurant for locals that serves up an incredible yum cha menu. The prawn har gow here are glorious and soft as they melt in your mouth. For a change of pace, try the lo bak gou (turnip cake).
Café Free
Neutral Bay
Calling all gluten-free and gluten-intolerant folks, Café Free is your answer to a tasty, pain-free yum cha session. Everything that comes out of the kitchen here is free of gluten and of course—including BBQ pork, classic pot stickers, green beans with pork mince and duck bao buns.
Madame Shanghai
Darlinghurst
Another gem from the Lotus Group, Madame Shanghai whips up all dishes in a Chinese BBQ style, not straying much from the authentic and traditional street-food of Shanghai. Order the steamed bao with soft shell crab and sriracha mayo for that spicy surprise, and the scallop and snowpea dumpling for a brilliant flavour.
Fisherman's Wharf Seafood Restaurant
Pyrmont
For the absolute freshest seafood dumplings and dishes, you can't go past Fisherman's Wharf Seafood Restaurant down at the Sydney Fish Markets. Served up daily, watch the stacks of dumplings and dim sum headed your way and prepare to enter one of the biggest food comas of your life. Every dish here is a winner.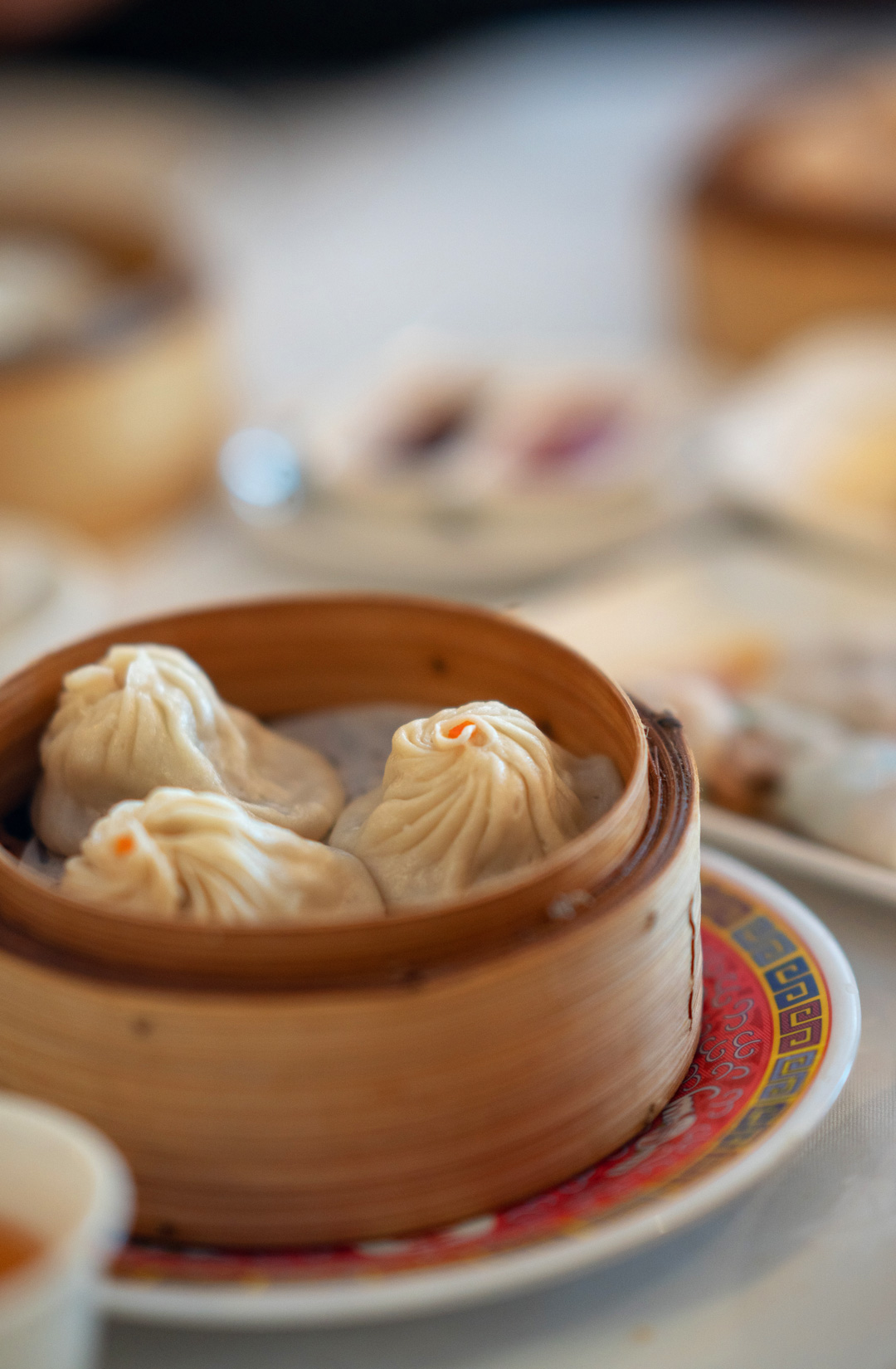 East Phoenix
Zetland
Phoenix is known for its jam-packed restaurants, fresh as heck yum cha and second-to-none service. This massive space will be filled with waiters, happy yum cha fans and rolling carts from the second they open their doors. The Singapore fried noodles, steamed Chinese broccoli with oyster sauce and egg custard tart are all strong contenders on the menu.
Marigold
Haymarket
Open every single day of the year, Marigold in Haymarket is your direct ticket to China. Sip the beautifully strong tea, with a wide assortment of dim sum, dumplings and dessert dishes. The steamed spinach dumpling along with salt and pepper squid will make you want to book another table for the next day.
Palace Chinese
CBD
Better get in early because Palace Chinese has a long-running reputation of being the best yum cha in Sydney. Get a stacked table full of springs rolls, prawn dumplings and if you're game enough, the Feng Zhao (chicken feet). The glutinous and spongy feet are definitely a unique texture and taste that you won't find anywhere else.
Royal Treasure Seafood Restaurant
Burwood
Filled with only locals, you that you've hit the jackpot on an amazingly traditional yum cha at Royal Treasure. Get the freshly steamed leek and seafood dumplings while crunching on leek pancakes. You won't be strapped for choices here, as they keep coming right until it hits 3pm.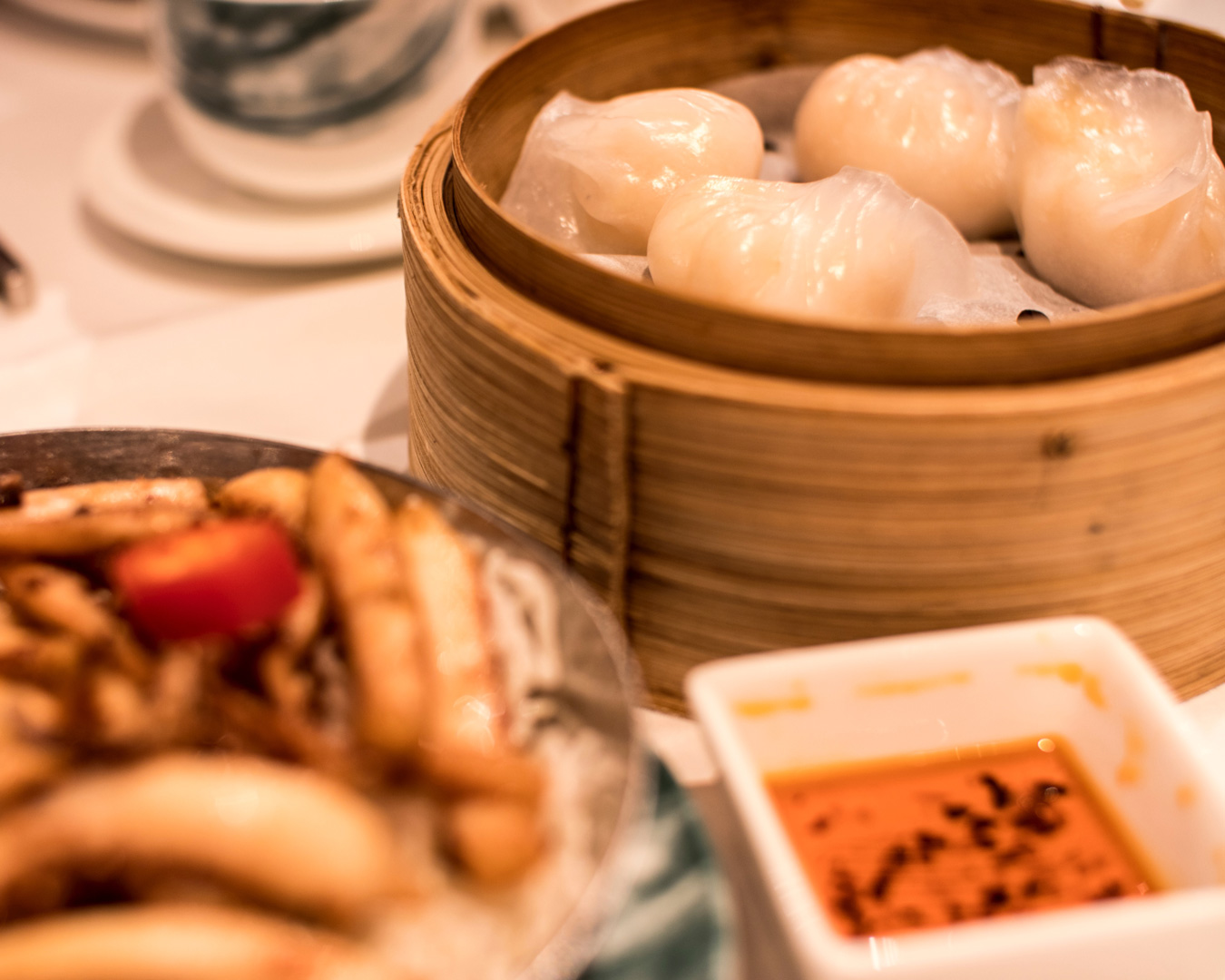 Golden Times Chinese Restaurant
Ashfield
Despite being located right in the middle of a whole bunch of Chinese and Cantonese eateries, Golden Times is a champion for drawing major crowds. You've got all the trimmings for a classic yum cha meal, so don't forget to take advantage of the mountains of dumplings being wheeled around.
Golden Unicorn
Maroubra
The line is as long as the menu at Golden Unicorn but their yum cha banquet menu is something you'll want to invest in. Serving up almost ten variations of dumplings, from the classic prawn to a deep-fried seafood version, sit back and enjoy.
Thirsty? Here are Sydney's 11 best bars, and what to drink when you're there.
Image credit: Alita Ong, d3sign, Chinh Le Duc, Alexander London, Arron Choi