Personal recommendations are undoubtedly the easiest and safest way to book a facial. After all, there's nothing more disappointing than investing in a less than lacklustre treatment—or worse—walking away with angry or irritated skin.
In our books, there are good facials, and then there are great facials. Whether you're after relaxation or results, the types of treatments worth writing home about that leave your skin healthy and glowing and have you getting off the table feeling a somewhat different person. Personally, we like to invest in the latter. So, we've pulled together a list of the best facial treatments on offer in Sydney, from holistically based skin rituals to high-tech evaluations and everything in between.
Ahead, our list of must-try, favourite facials (and facialists) in Sydney.
Now Open: Fayshell
Bondi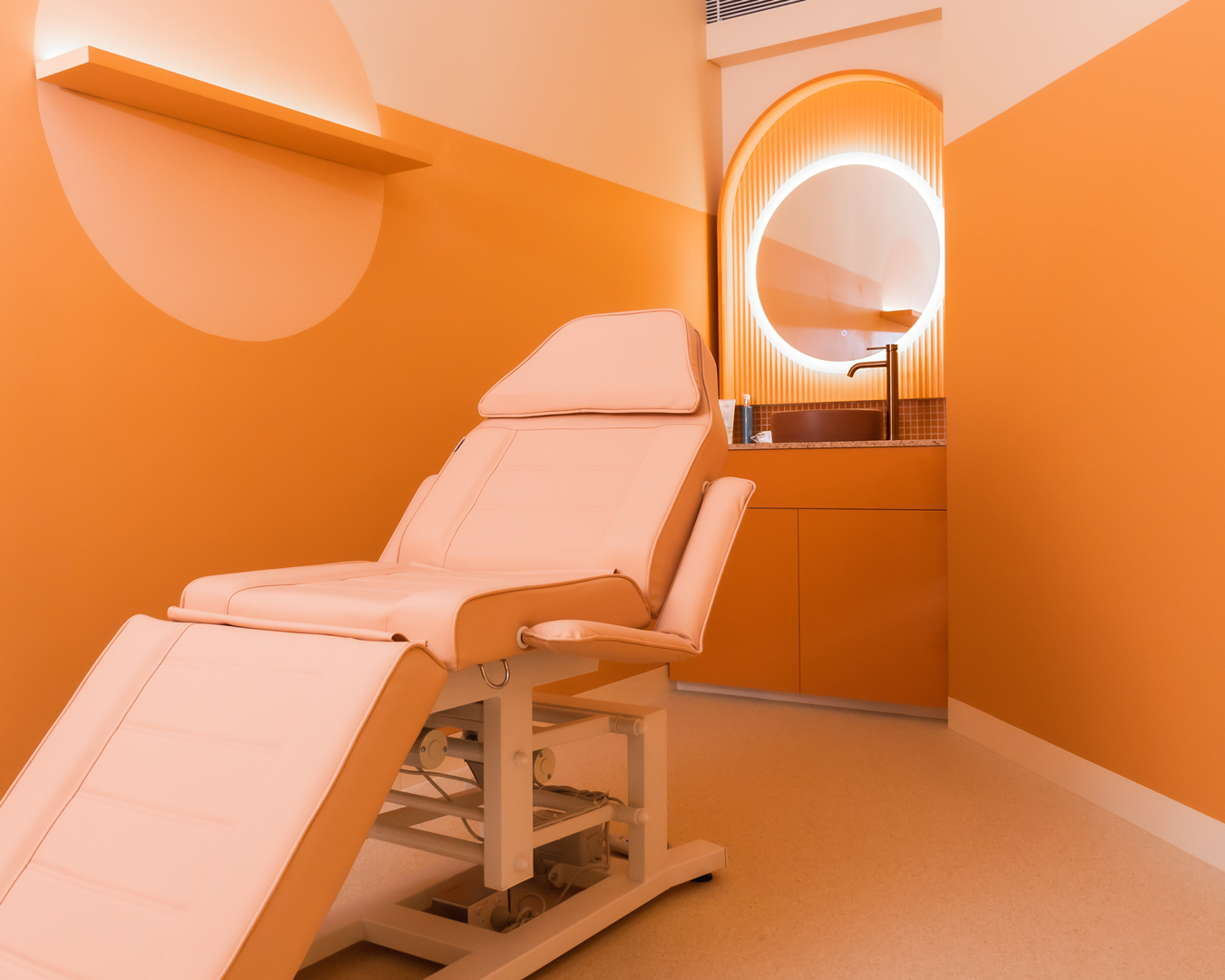 Based on the idea that facials should be a part of your regular routine rather than a special treat, Fayshell is Australia's first membership-based skincare clinic. Led by industry pros Katelin Gregg and Ella James, facials at this cute peachy pink salon are results-driven, educational, and customisable. While membership isn't a must, it'll grant you unlimited access to the members-only LED lounge as well as savings on the price of each treatment. From light peels to skin needling and advanced chemical peels, here you can build up your facial to suit your skin's needs.
"Think of Fayshell as your skin gym," explains Gregg. "The monthly treatments are like PT sessions, they push your skin hard to get lasting results. The LED members lounge is like the gym, the more you go the better your results, and your at-home skincare routine is like your diet, you need to be feeding your skin the right nutrients at home to maintain its fitness."
Venustus
Paddington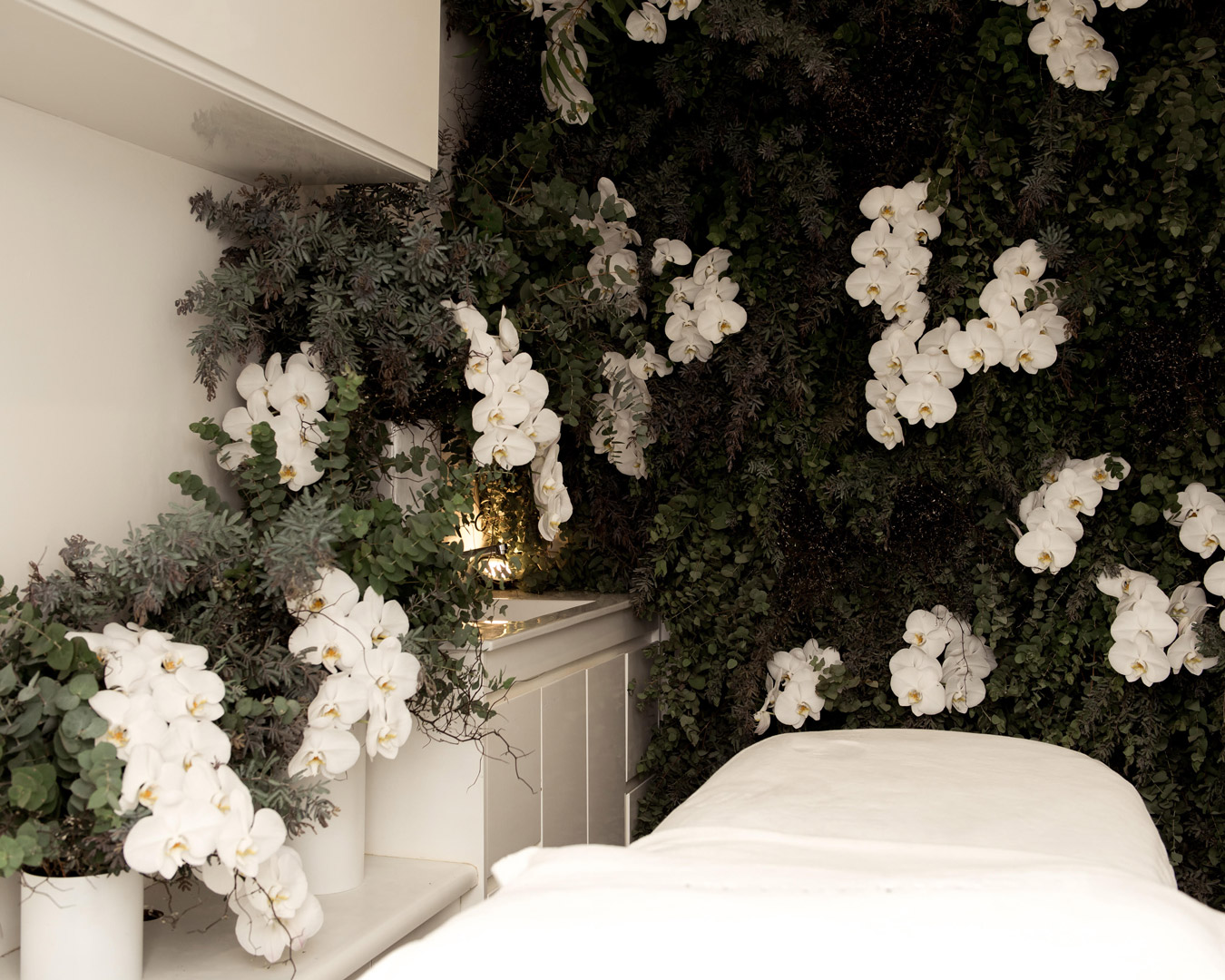 A seriously magical place, Venustus is where you visit when you need more than just skin healing. Helmed by founder Jeannie Bourke, from the moment you step into her space, you will be made to feel at ease by her specialised and highly trained team. At Venustus, Bourke and her supremely talented staff marry up traditional massage with reiki, crystal healing, aromatherapy and more so you have a full-circle vision of health and relaxation. While we could spend all day spruiking the ritualistic experiences on offer at Venustus, if we had to pick a single treatment, it would be the Sculpt and Define Lymphatic Facial. Utilising exfoliants, peels and a thermal moulding face mask, this lymphatic treatment will leave you with face and neck contours you never knew you had.
The Facial Room
Bondi Beach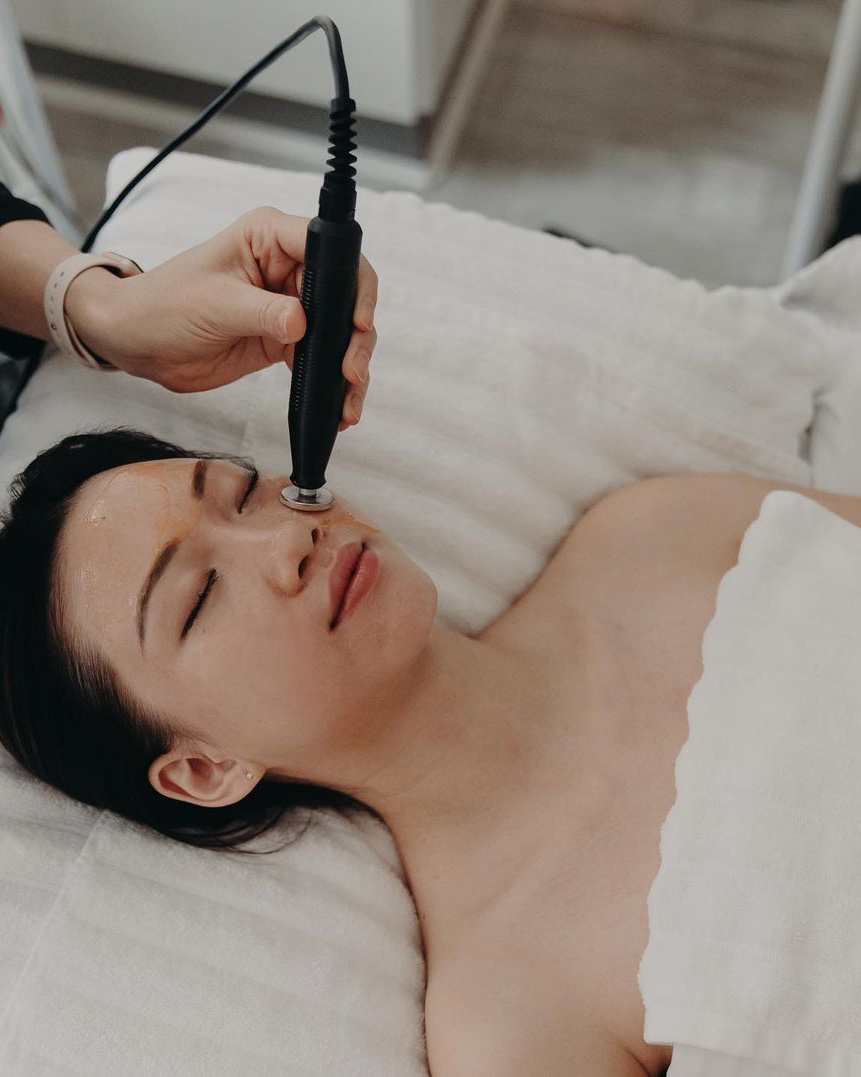 When it's near-impossible to score an appointment—you know the treatments must be next-level. Not far from the sparkly surf of Bondi Beach, The Facial Room is led by sought-after facialist and award-winning dermal clinician Fabienne Rich. Along with her team of skincare experts, Rich skips the fluffy marketing and uses science-based cosmeceutical grade products and treatments to help you achieve your best skin ever. If it's results you want—in the form of long-lasting beautiful, glowing skin—The Facial Room needs to be on your speed dial.
All Saint Clinic
Double Bay
All Saint is a luxurious skin clinic located in Double Bay specialising in holistic clinical aesthetics. Offering a comprehensive consultation process, the team at All Saint will work with you to address your individual skin concerns and develop a personalised approach to promote clear, luminous skin and optimal skin health. There's plenty on offer in terms of facial treatments; however, All Saints is known for its transforming facial peels and "camera-ready" Hydrafacial that's the perfect option for prepping skin before a big event.
Self By The Parlour Room
Randwick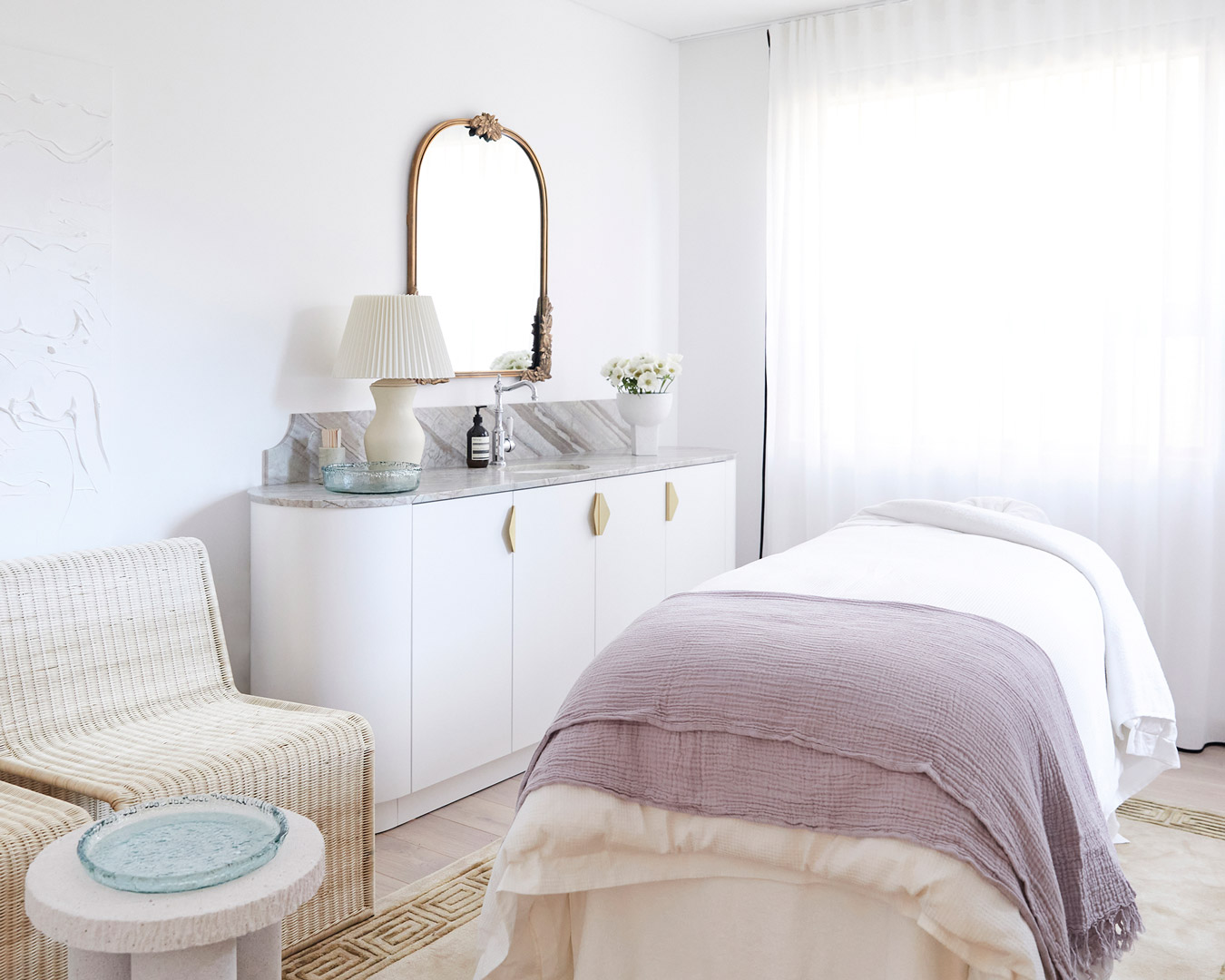 Worth a visit for a photo alone, Self by The Parlour Room is the kind of space you won't mind spending a few hours in. With treatments designed around the salon's key skincare offerings, including cult brands, IS Clinicals, O Cosmedics and Sodashi, you'll be able to customise your treatment to your individual product preference. If you're struggling to pick, we swear by the Fire and Ice Facial, a clinically active treatment designed to rapidly (and safely) resurface the skin, leaving you noticeably hydrated, soft, and plump.
Belameres
Double Bay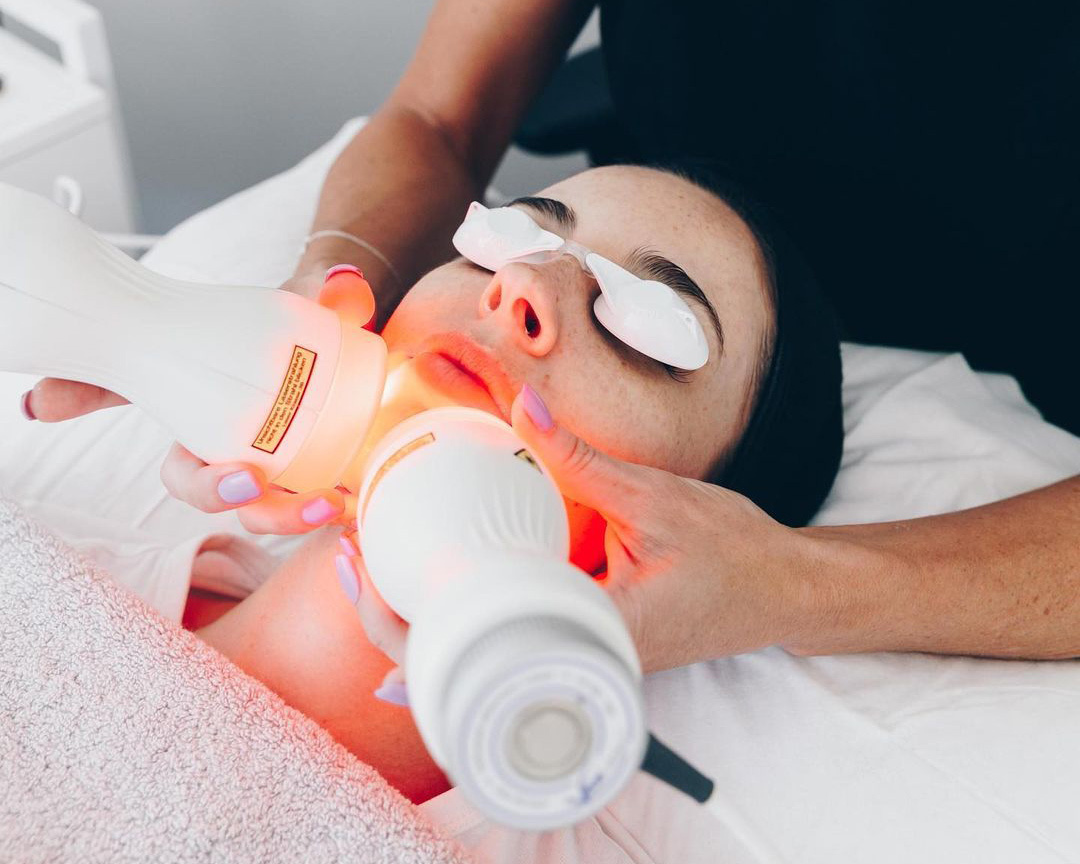 You'd be hard-pressed to find a beauty editor that doesn't swear by Belameres. The perfect balance between holistic and science-based care, founder Carina is a passionate skin professional with over 20 years of experience. With a mission to educate and empower her clients and break down skincare misconceptions, you'll always leave Belamers with your questions answered. However, don't expect to find an extensive list of treatments on offer; instead, the team will develop a personalised and tailored plan to help you achieve your most healthy and luminous skin.
Face Of Man
CBD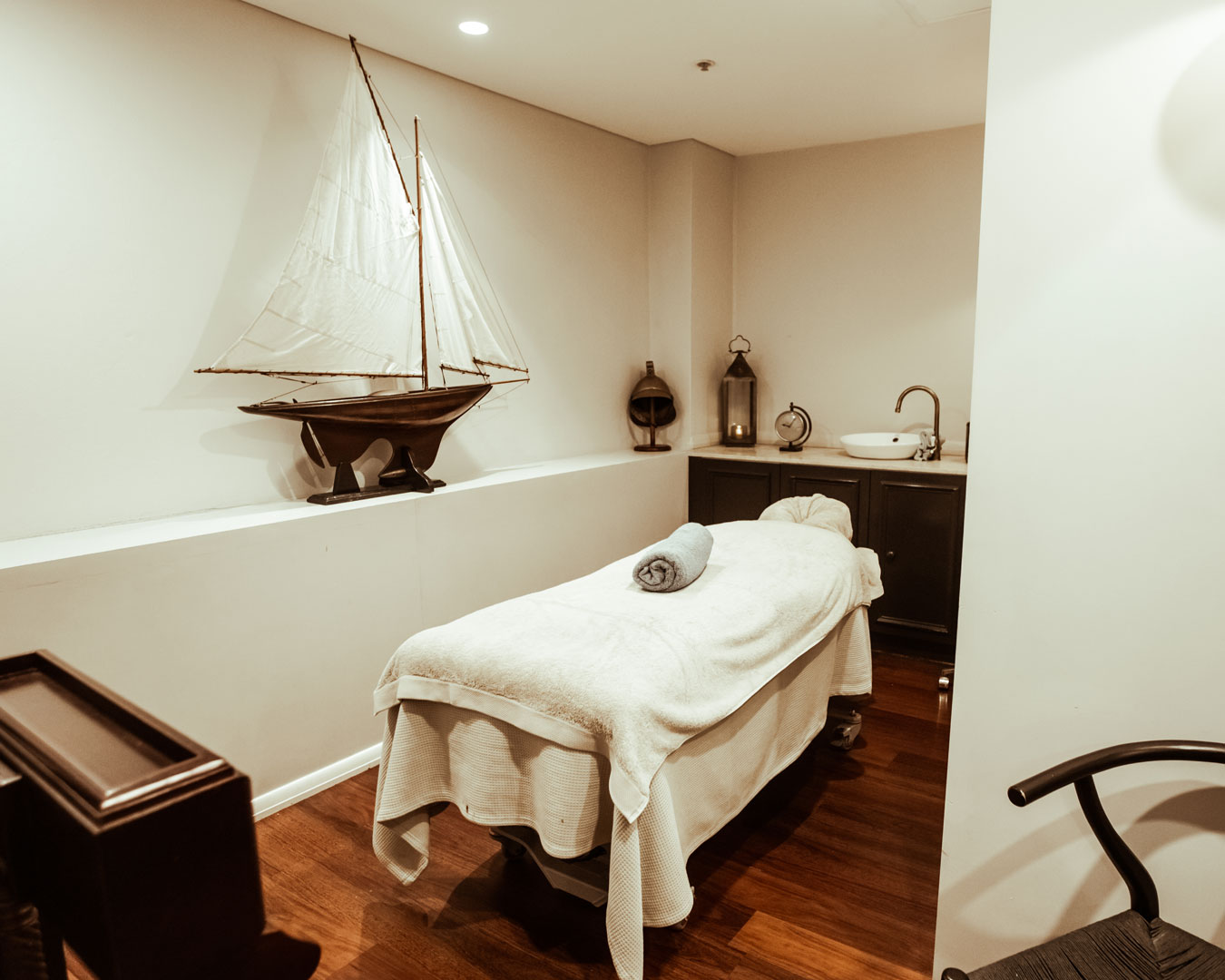 Complete with 20th-century-inspired interior touches and whisky on arrival, Face of Man is Sydney's go-to destination for a little luxury in the world of men's skincare. While men can absolutely hit up any of the spots on this list, Face of Man specialises in men's skin and grooming—and has been doing so for an impressive 40 years running. When it comes to facials, there are a few to work your way through. If you're starting fresh, begin with the prescriptive "Skin Journey" facial, where the team will assess your face using a live Visia Skin Analysis to deliver multi-spectral images of your skin's condition. Then opt for the "Ultraceuticals Facial", a classic entry-level skin treatment featuring a cleanse, steam, extraction and customised mask. More advanced options include microdermabrasion, lactic peels, and oxygen treatments.
Fenn Store
Paddington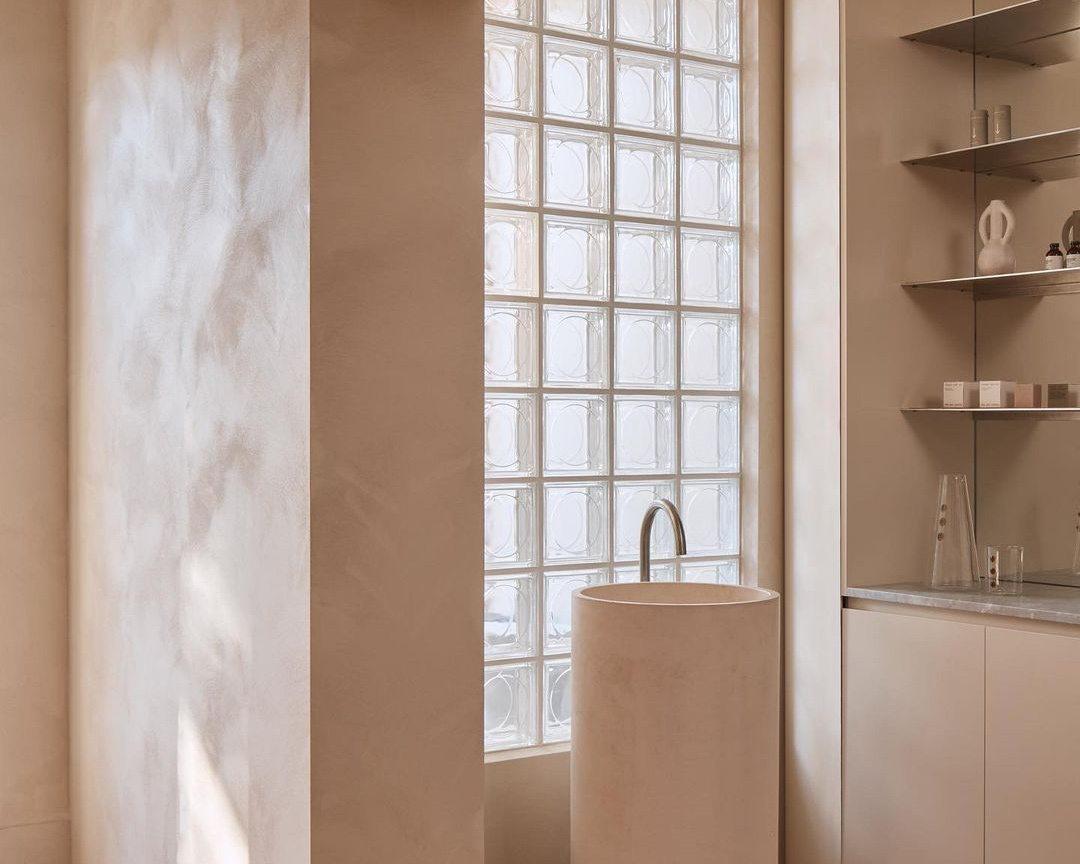 A recent addition to Sydney's beauty space, Fenn Store is the brainchild of skincare veterans Nicole Manning and Clare McColl. Viewing both wellness and skin health through a holistic lens, this beautiful spa-like space will leave you floating on clouds and your skin looking its very best. With a set menu of treatments to choose from (all customisable to your individual skin concerns), Fenn Store combines traditional techniques like massage with innovations like vibrating extraction tools and scientifically supported ingredients to leave skin healthy and glowing.
Luna Apothecary
Surry Hills
Founded by qualified naturopath and beauty therapist Fay Halkitis, Surry Hills' Luna Apothecary explores the healing benefits of regular facial treatments when combined with evidence-based nutrition and lifestyle modifications. Essentially, the ethos here is to nourish the body from the inside out and then bask in the glow-up. This place is the real deal for green beauty lovers and anyone who wants to improve their diet and their complexion at the same time.
Jocelyn Petroni
Woollahra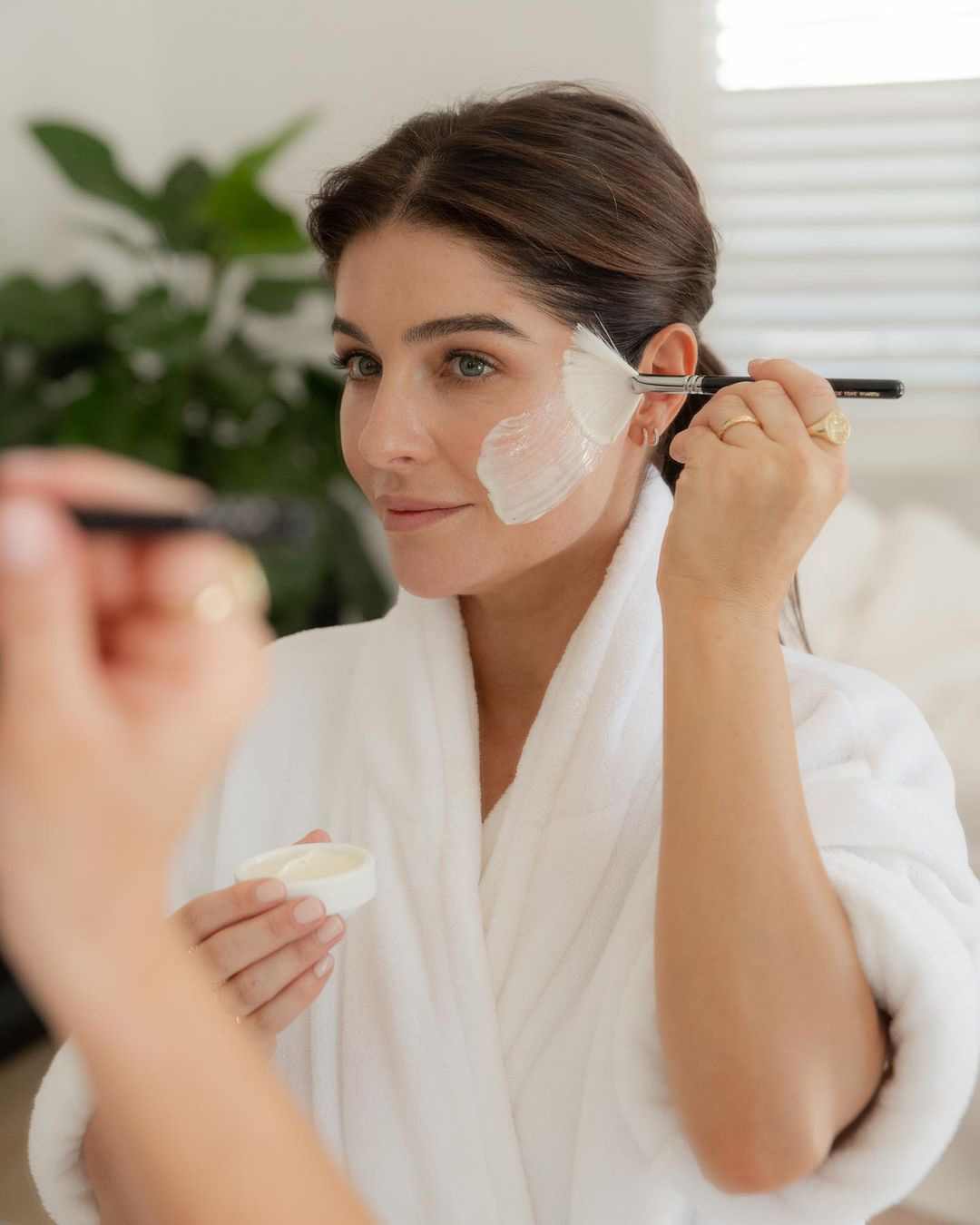 Masters when it comes to creating a seriously luxurious experience, having a facial at Jocelyn Petroni's Woollahra's salon feels more like a luxurious wellness treatment than a traditional facial. Famed for her signature "Heart Chakra" facial—which is 60 minutes of pure relaxation and rejuvenation—there's no surprise Jocelyn Petroni has been the go-to salon for editors, celebrities, and those in the know for years. With an entirely personalised treatment menu on offer, alongside premium-grade dermal services, you'll be able to relax knowing your skin is getting the very best.
Rationale
Various Locations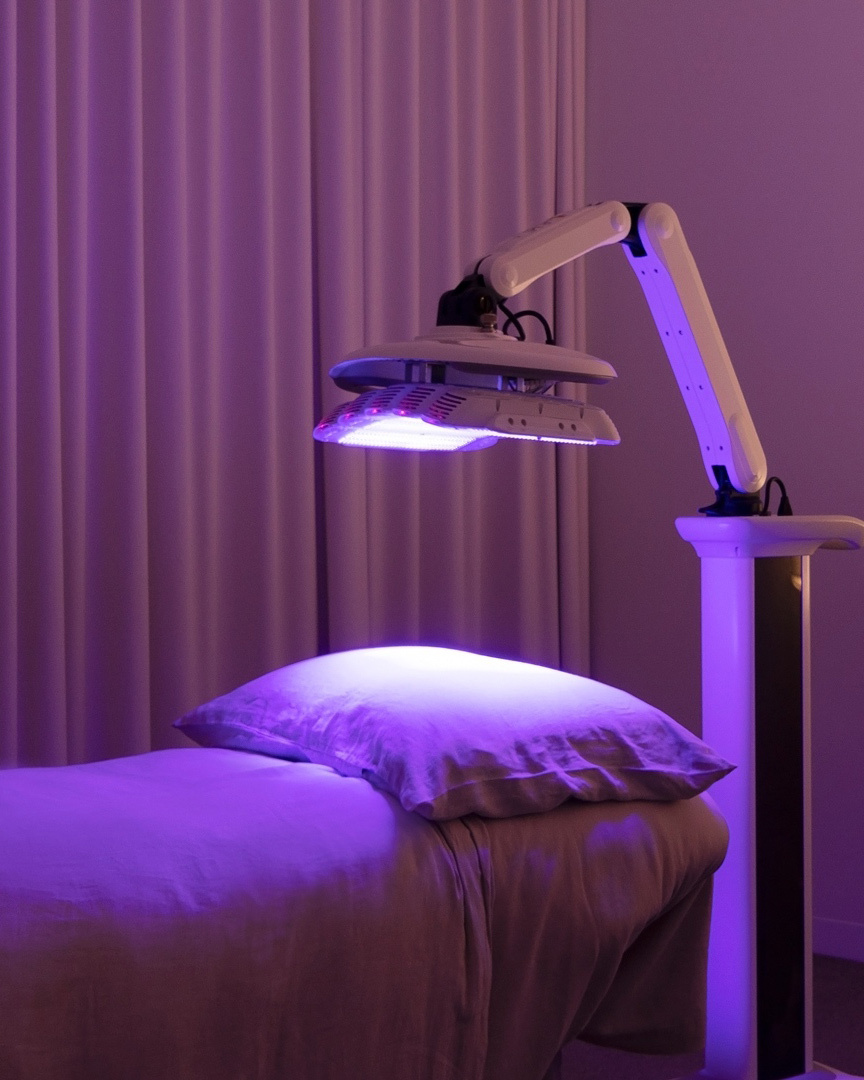 One of Australia's best-kept skincare secrets, Rationale offers not only high-performance products but also a range of skin services and treatments designed to amplify the results of your at-home routine. Using the latest technology, Rationale's trained therapists can employ everything from DNA testing to skin scans to help understand how your skin works and address areas of concern.
While Rationale's consultation approach might be technologically heavy, their facials remain some of the most luxurious in Sydney, leaving you stepping away from your appointment not only feeling relaxed but armed with a deeper understanding of your skin. Each Rationale treatment is also accompanied by bespoke music by British-German composer, Max Richter, which has been designed to put you in the most relaxed and restorative state.
Onda Beauty
Paddington
With outposts in New York, the Hamptons, and now Paddington, Onda Beauty was founded in 2016 by three friends, Australian actor Naomi Watts, former fashion market director Larissa Thomson, and former Australian editor Sarah Bryden-Brown. A celebrity favourite, it's no surprise that this clean skincare spa is famed for its holistic yet high tech approach to skin. Combining traditional techniques like Gua Sha with high-performance products and proven technology, you won't be disappointed with the seriously glowy results.
Melanie Grant
Double Bay
We couldn't pull together a list of the best facials in Sydney without mentioning Melanie Grant. A leading skin therapist and aesthetician, Melanie spends her time looking after the faces of celebrity clientele from Victoria Beckham to Lara Worthington. With salons in Los Angeles and Paris, her clinic is a constant top contender on every best facial list. Utilising brands such as Chanel, Biologique Recherche and Cosmedix and state-of-the-art technology, you can be confident when visiting her team that your skin is in excellent hands.
Crown Spa
Barangaroo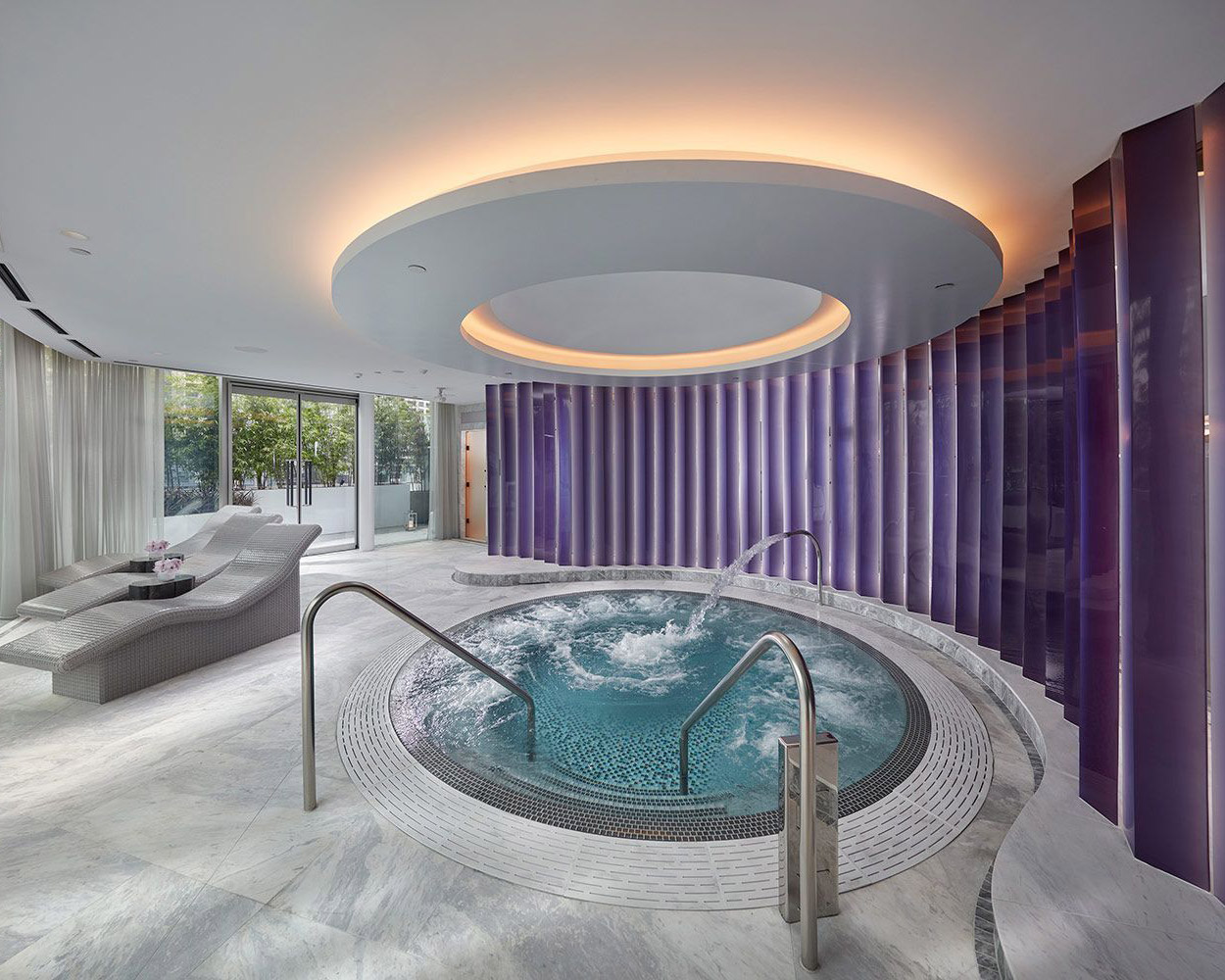 As far as hotel day spas go—Crown Sydney's ultra-fancy Blainey North-designed wellness centre is as high roller as they come. If you're here for a celebrity-style day-long pampering session, you've come to the right place. Featuring a private maze of treatment rooms encircling one of two 37-degree "Vitality Pools", you'll also find two signature "Indulgence Suites", which are large private rooms fitted with enormous spa baths for the ultimate R&R during, before, and after your treatment. There are two "Experience Showers", as well as infrared saunas, steam rooms, manicure and pedicure stations, and yoga and meditation spaces. Facial-wise, you can choose treatments from caviar-doting La Prairie and Australian ayurvedic and aromatherapy-based brand, Subtle Energies.
The Skin Bar
Brookvale, Cronulla, and Double Bay
Specialising in non-surgical, non-toxic and non-laser skin rejuvenation and resurfacing treatments, the team of highly skilled estheticians at The Skin Bar will be able to guide you through the process of choosing the perfect remedy for your individual skin concerns. Offering everything from needling to herbal peels, The Skin Bar focuses on efficient and results-driven treatments that can be easily complemented by your at-home regimen - perfect for those who are time poor or can't schedule in treatments as often as they would like.
UNOIT
Darlinghurst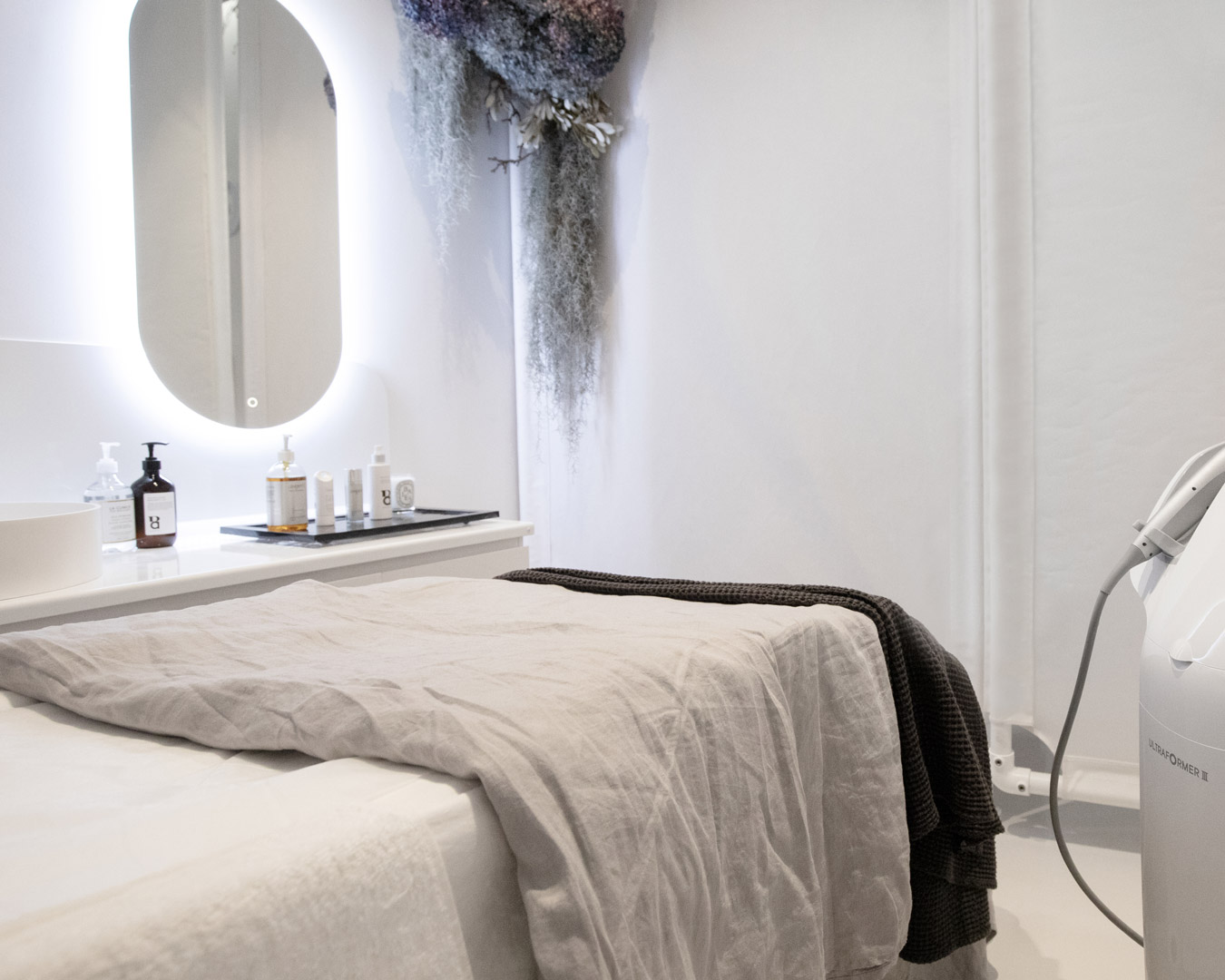 Pronounced "You-Know-It", UNOIT this first-of-its-kind Darlinghurst beauty haven combines a sleek barber and rows of polished treatment rooms for pampering and results-driven beauty. Propping up the beauty side of things is aesthetician Jessica Ross, who's wielding cutting-edge skin tech and cosmeceuticals to deliver a full spectrum of treatments suitable for any gender.
Beneath a canopy of stunning custom floral installations, hero treatments include a non-invasive facelift delivered with high-intensity focused ultrasound technology called Ultraformer, and a painless "lunchtime laser facial" that gives an all-over collagen boost and a photoshop effect to your skin with no downtime. If that's way too much tech for you—Ross's serene "Revive" facial is the perfect combination of relaxation and results. Using products tailored to you and your skin's needs from Aussie brand Aspect, including a tailored serum, you'll get a deep skin clean and a Smartlux LED session to deeply hydrate, heal, and restore your skin.
Gillian Adams
Turramurra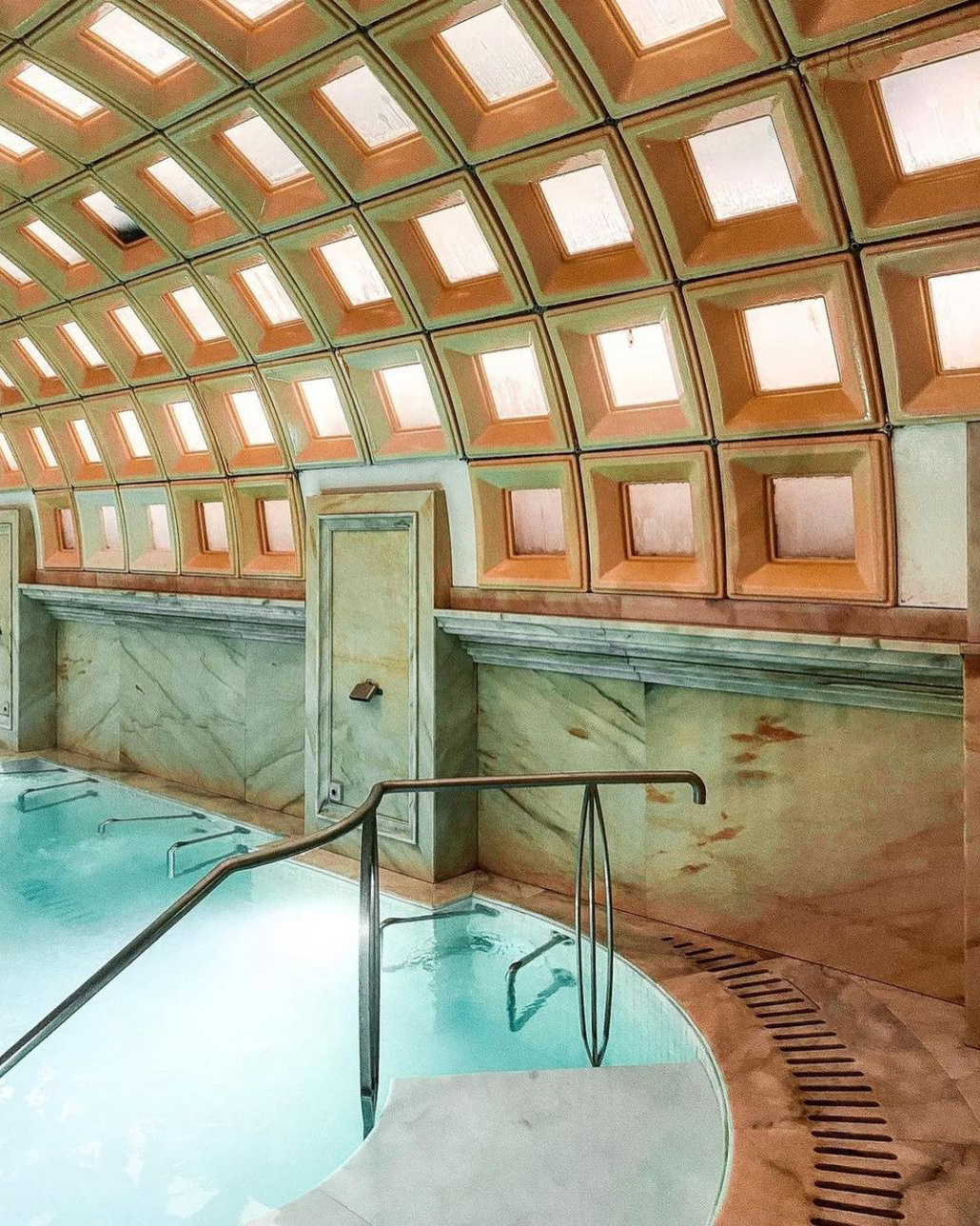 A North Shore institution, the Gillian Adams spa goes beyond your typical skincare experience. With an aquamedic pool on offer that you're able to book alongside any facial treatments, this is possibly one of the most relaxing places to have a facial in Sydney. With an extensive list of 15 treatments available to choose from, ranging from LED light therapy through to dermarolling and traditional facial massage, there's plenty on offer to leave you and your skin feeling its best.
For more pampering, check out:
Image credit: Fayshell, Fayshell, Venustus, The Facial Room, Self by The Parlour Room, Belameres, Fenn Store, Jocelyn Petroni, Rationale, Crown Sydney, UNOIT, Gillian Adams