The fact that Sydney has so many options when it comes to holistic health and wellness is both a blessing and a curse.
On the one hand, it means we'll never run out of new and innovative ways to keep our mind and body in check. But this city's impressively long list of natural wellness centres also means we no longer have an excuse to lay on the couch watching re-runs of old House episodes while self-diagnosing. Le sigh.
On a serious note, there's nothing more important than taking care of your physical and mental wellbeing—so if an apple a day ain't cutting it, consider paying a visit to one of these sanctuaries instead.
Here are Sydney's best wellness centres.
Rimba Sweat
Manly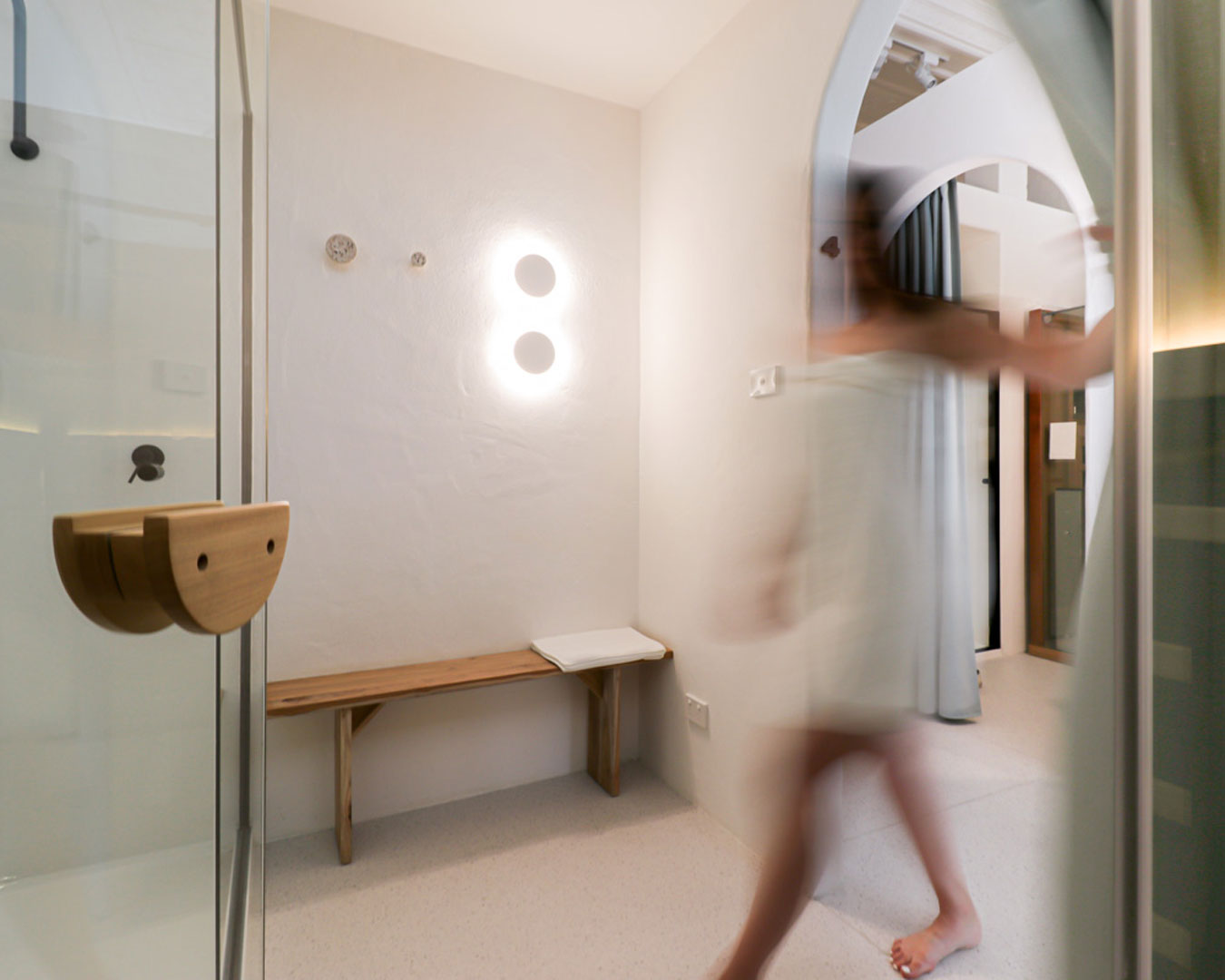 It seems Sydney is entering a chromotherapy era. It's easy to see why light therapy saunas have become a popular wellness activity—they're said to reduce stress, improve sleep, help muscle recovery, boost immunity, and help your body detox. And Rimba Sweat, located in Manly, is one of the top spots for a tech-induced sweat session. This luxe sauna spot is inspired by the Mediterranean coast, so expect max relaxed vibes. Every individual cedar wood sauna boasts its own adjoining shower and sleek changing space, so no awkward forgot-my-towel moments. There are also a couple of large saunas for those keen to book in with a mate. You'll get 50 minutes to kick back in the full-spectrum sauna that's kitted out with an iPad, Bluetooth speakers, and adjustable colour therapy lighting. They're also opening two more locations this winter—Neutral Bay and Cronulla—making it more convenient if you don't live on the Beaches. The Neutral Bay outpost will also have a traditional steam sauna, if that's more your speed.
Rimba Sweat Neutral Bay and Cronulla are slated to open mid-2022.
The Shelter
Double Bay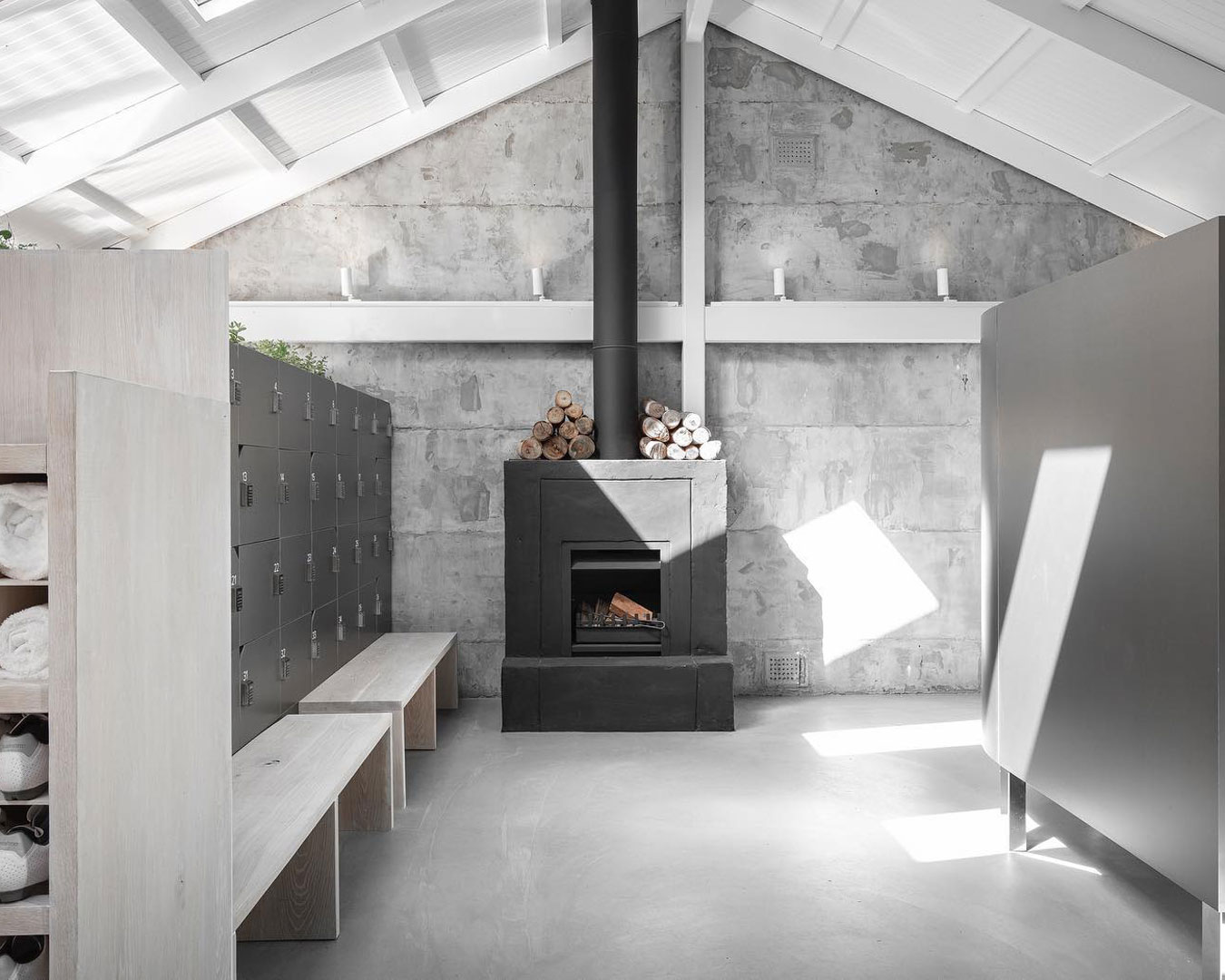 The Shelter may well be the sleekest wellness spot in Sydney. Located in the backstreets of Double Bay, this state-of-the-art studio takes an all-encompassing approach to health. Part spa, part gym, The Shelter boasts fitness classes such as spin and mat pilates, as well as a traditional hot rock sauna, an infrared sauna, a natural ice bath, and an on-site smoothie and supplements bar. To top it off, the space is an architect's dream, with a restrained minimalist design and plenty of natural light. If you're looking for a one-stop wellness shop, this is it.
SOMA Collection
CBD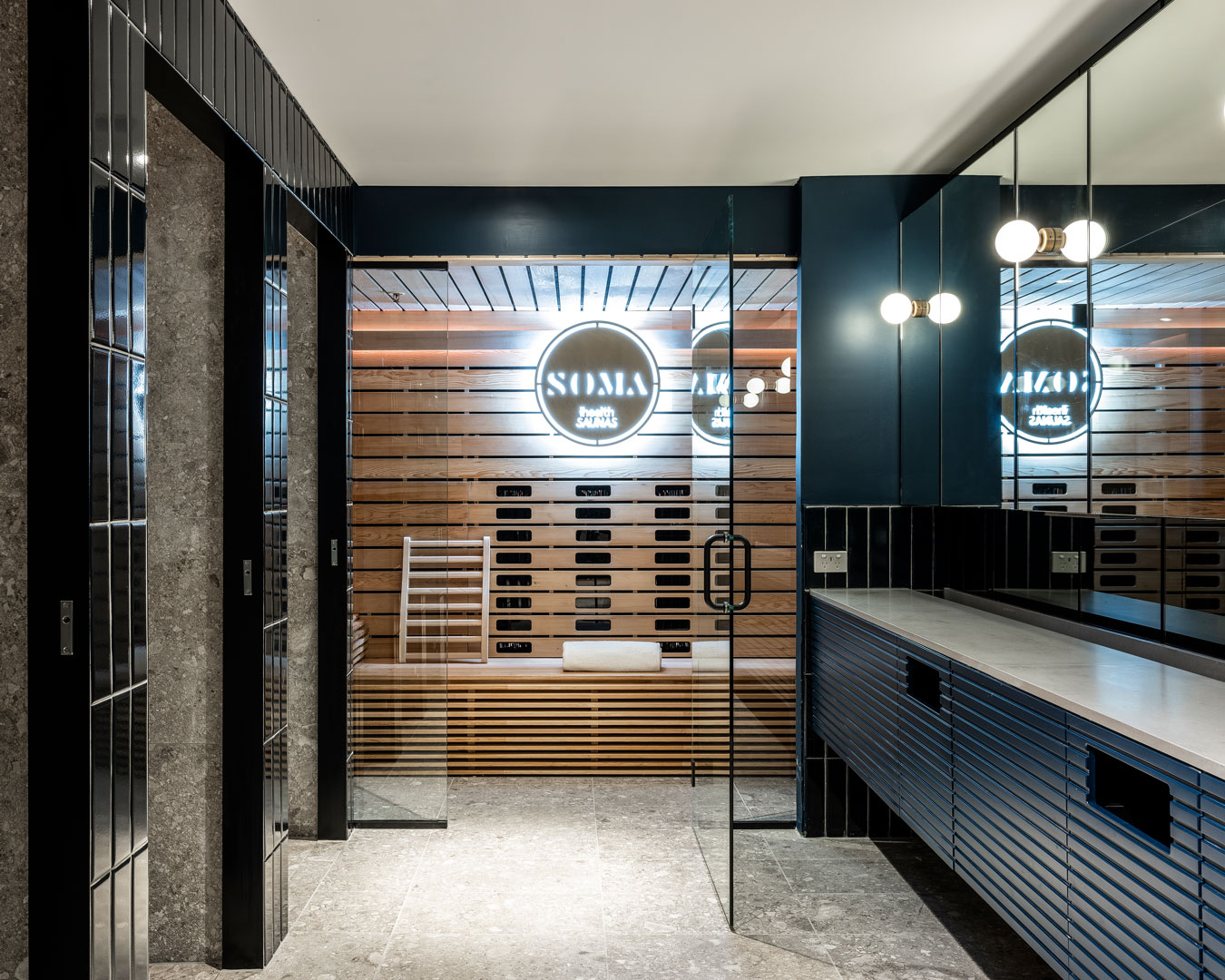 Back in the office? If you work in the city and you're adjusting to office life again, you may well need a place to sneak away to and reset every once and a while. SOMA Collection, conveniently located between Macquarie and Phillip Streets in Chifley Tower, is more than just a gym junkie haven. Sure, it offers personal training sessions, HIIT classes, boxing, reformer pilates and yoga, but it's also got a few wellness activities up its sleeve. For one, the luxe CBD oasis has a custom-made infrared sauna, complete with Bluetooth music, aromatherapy, and adjustable mood lighting. Infrared saunas are cited to reduce stress, improve sleep, reduce pain, and help your body detoxify. Pretty neat, huh? On top of that, SOMA offers remedial, aromatherapy, and lymphatic drainage massages to help you recover from your sweat sessions. Oh, and did we mention there's a waiting room cinema?
Wellness Playground
Marrickville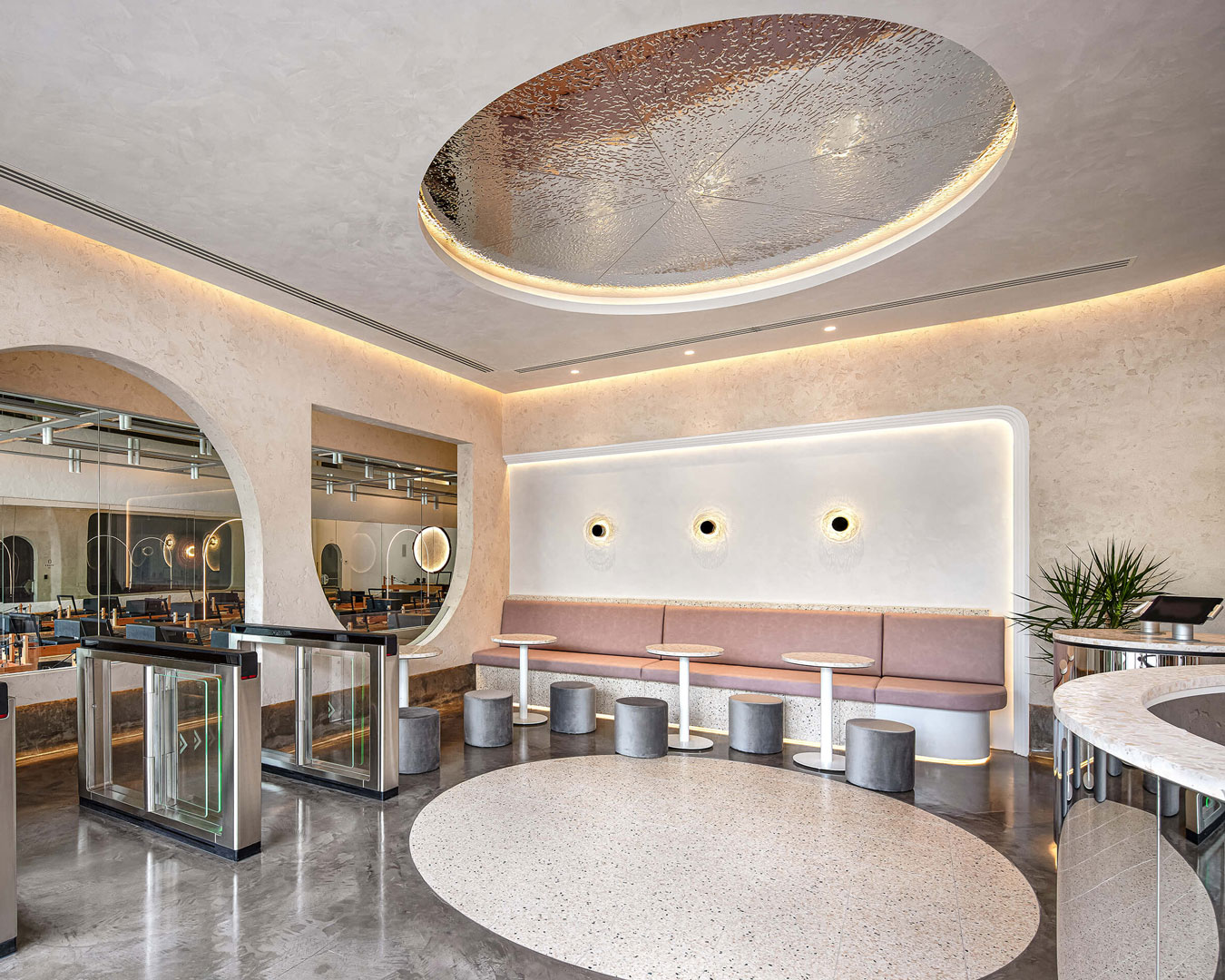 From the Fitness Playground team, Wellness Playground is totally transforming the way we view gym sessions by bringing wellness into the fold. The Inner West centre caters to both fitness and wellness across its two-storey space, offering high-intensity fitness upstairs and more wellness-aligned activities downstairs. Head on up for blood-pumping exercises like spin classes, Battleground group training, cardio, and a free weight sections. While downstairs, you can join in on reformer pilates classes, get bendy in a tranquil yoga session, give dynamic barre a go, and get your groove on in the dance studios. It's also for infrared saunas, a kids' creche, and luxe lounge areas where you can unwind pre- or post-workout—be it fitness or wellness. Yep, much like life, this place is all about balance.
Recoverie
Coogee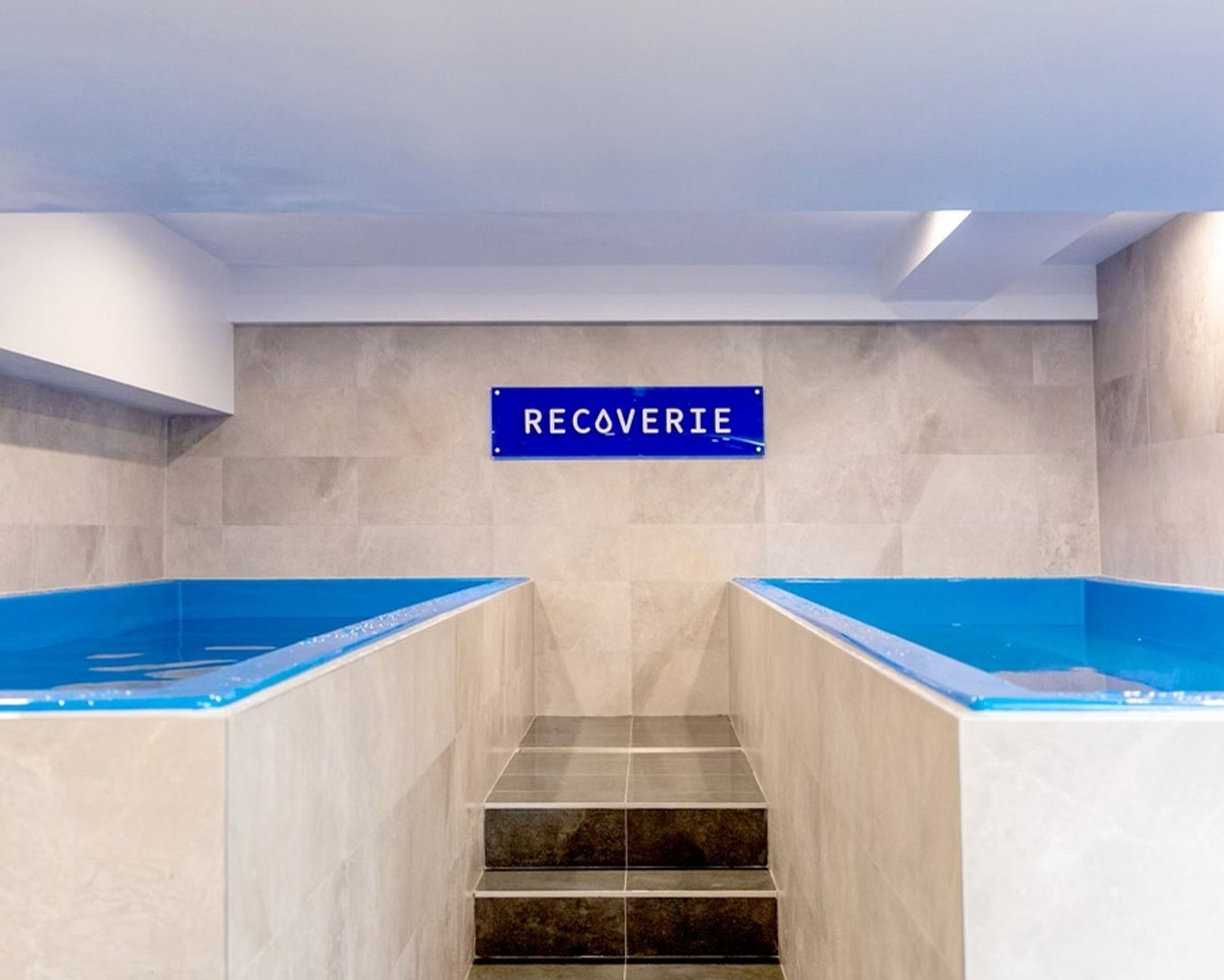 If you're someone who looks after their mental wellness through fitness activities like running and heart-pumping HIIT classes, kudos to you! But, as we're sure you know, recovery plays a huge part not only in your body's health but also in your mind's. Recoverie in Coogee offers a total of nine different services to help you look after your body—holistically. There are hot and ice-cold plunge pools, physiotherapy sessions, traditional saunas and infrared saunas, as well as tech-based therapies such as a zero-gravity bed that's sort of like a float tank sans the water and a pressurised hyperbaric chamber that can help with everything from inflammation, injuries, and pain to stress, fatigue, and sleep. Sign us up.
Luna Apothecary
Surry Hills
Founded by qualified Naturopath and Beauty Therapist Fay Halkitis, Bourke Street's Luna Apothecary explores the healing benefits of regular facial treatments when combined with evidence-based nutrition and lifestyle modifications. Essentially, the ethos here is to nourish the body from the inside out and then bask in the glow up.
Luna offers an intimate experience where treatment is curated and catered to each specific customer, with personalised tonics bestowed from the in-house herbal dispensary. This place is the real deal for green beauty lovers and anyone who wants to improve their diet and their complexion at the same time.
Venustus
Paddington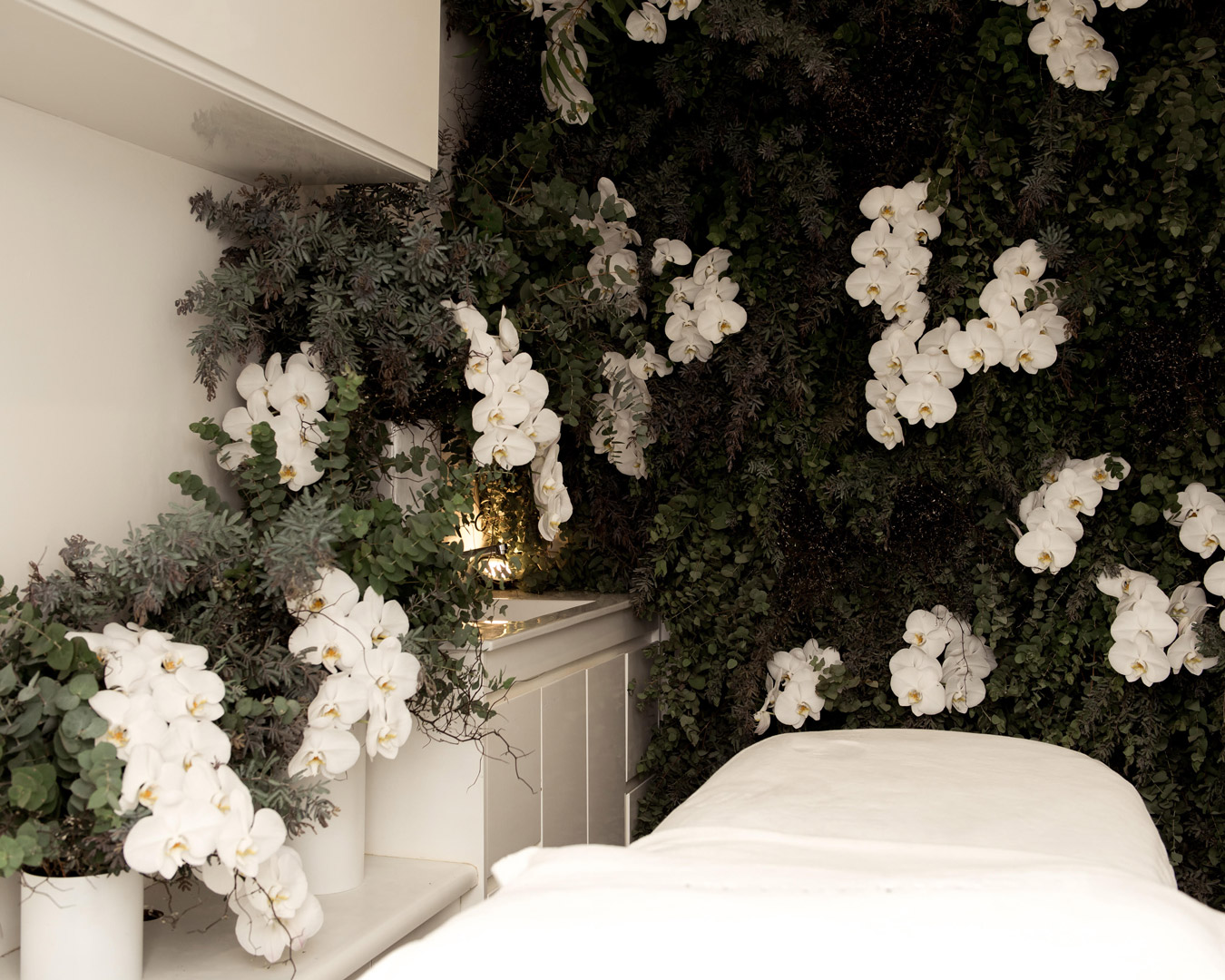 Imagine the best massage you've ever had, and then multiply that by three. That's the best way to describe Venustus' personalised six hand massage treatment, delivered by three massage therapists simultaneously. If a classic two-handed kneading is more your speed, this spiritual sanctuary on Oxford St in Paddington offers those too. Before treatments begin, white sage is burned to clear the space, with crystals and singing bowls incorporated too. Inspired by healing practices native to everywhere from India to Japan, this spa and wellness haven also offers personalised facials using their own brand of high-quality natural skincare.
MO+ Wellness
Bondi Junction
Founded by Barbara Choy in 2007, MO+ Wellness has been bringing the Zen vibes to Bondi Junction for over a decade now. Offering a range of natural wellness services including massage, osteopathy, acupuncture, musculoskeletal therapy, physiotherapy, and spa facial treatments, MO+ Wellness places importance on community, collaboration and supporting local business. Inside, the space exudes relaxation, with ferns cascading from hanging pots and bamboo trunks climbing the walls. All this and we haven't even mentioned their highly-sought-after "Natural Botox" treatment. Intrigued? Honestly, same.
Orchard St Clinic
Bronte and Bondi
If you've ever found yourself wandering their Paddington outpost, you'd be forgiven for surmising that Orchard St is an organic juice bar boasting healing tinctures and natural elixirs as well as kombucha on tap. And whilst all of those things are true, Orchard St also offers wellness clinics in both Bronte and North Bondi, specialising in acupuncture, astrology, ayurveda, clairvoyance, energy alchemy, integrative medicine, massage, naturopathy, and yoni mapping therapy. If you're not familiar with the latter, best read up on it first before making an appointment.
The Broad Place
Paddington
Dubbed "a school for creativity, clarity and consciousness", The Broad Place teaches ancient knowledge and modern neuroscience through meditation retreats, courses, workshops, talks and events. Set amongst a row of terrace houses on a quaint street in Paddington, become a pupil of the world as you learn how to empower yourself in your daily life and live with—you guessed it—more clarity, creativity, and consciousness. Through daily meditation practice, their aim is to demonstrate how easy it is to make progress and change for the better while combatting stress, anxiety and fatigue. Just a quick read of the news headlines suggests there's never been a better time to visit The Broad Place.
Paramount Recreation Club
Surry Hills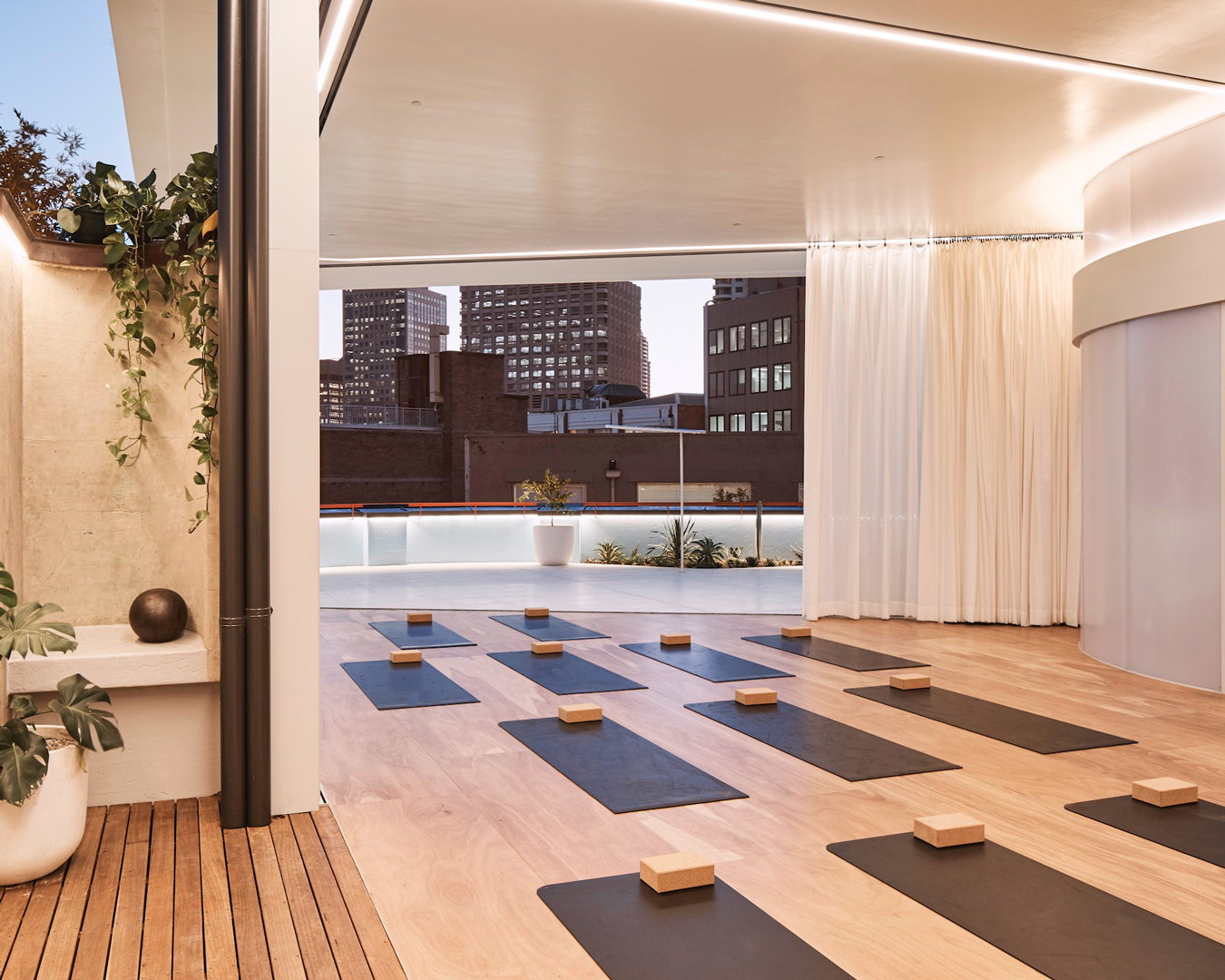 Inside the stunning heritage Paramount building in Surry Hills, you'll find the coolest place to sweat it out. Part social hangout and part gym, Paramount Recreation Club is all about providing a balanced treatment plan for your physical, mental and social health. On offer are a bunch of small group workout classes like strength and conditioning classes, as well as spa treatments including Swedish massage and physiotherapy. There's also a delicious food kiosk offering a menu of what they like to call "healthy food, not health food", made with fresh produce and plenty of love.
Nimbus & Co
Bondi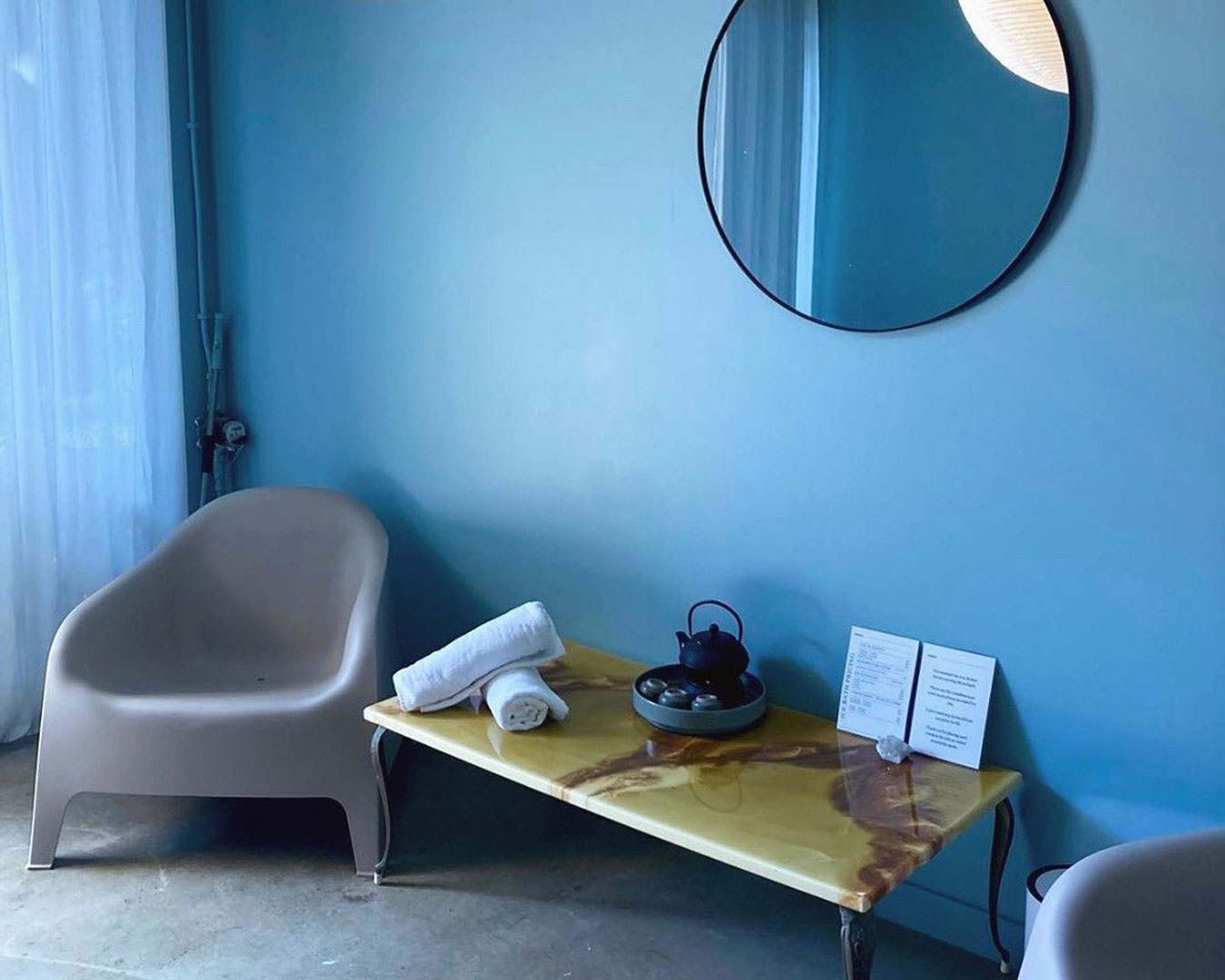 Founded by qualified nutritionist Su Tuttle and partner Neil O'Sullivan, Nimbus & Co is Bondi Road's spirit guide. There's a range of health and wellness services on offer here, including infrared saunas, yin yoga, workshops, and acupuncture. If infrared saunas caught your eye, best believe you're not alone. Nimbus & Co boast no less than four saunas stocked with infrared heating panels that "penetrate your skin at a cellular level, using dry heat to remove up to 20% of toxins in your body." But wait, there's more. Infrared saunas also help with weight loss, skin health, anti-aging, and muscle recovery. See you in the waiting room.
Selph Health Studios
Rosebery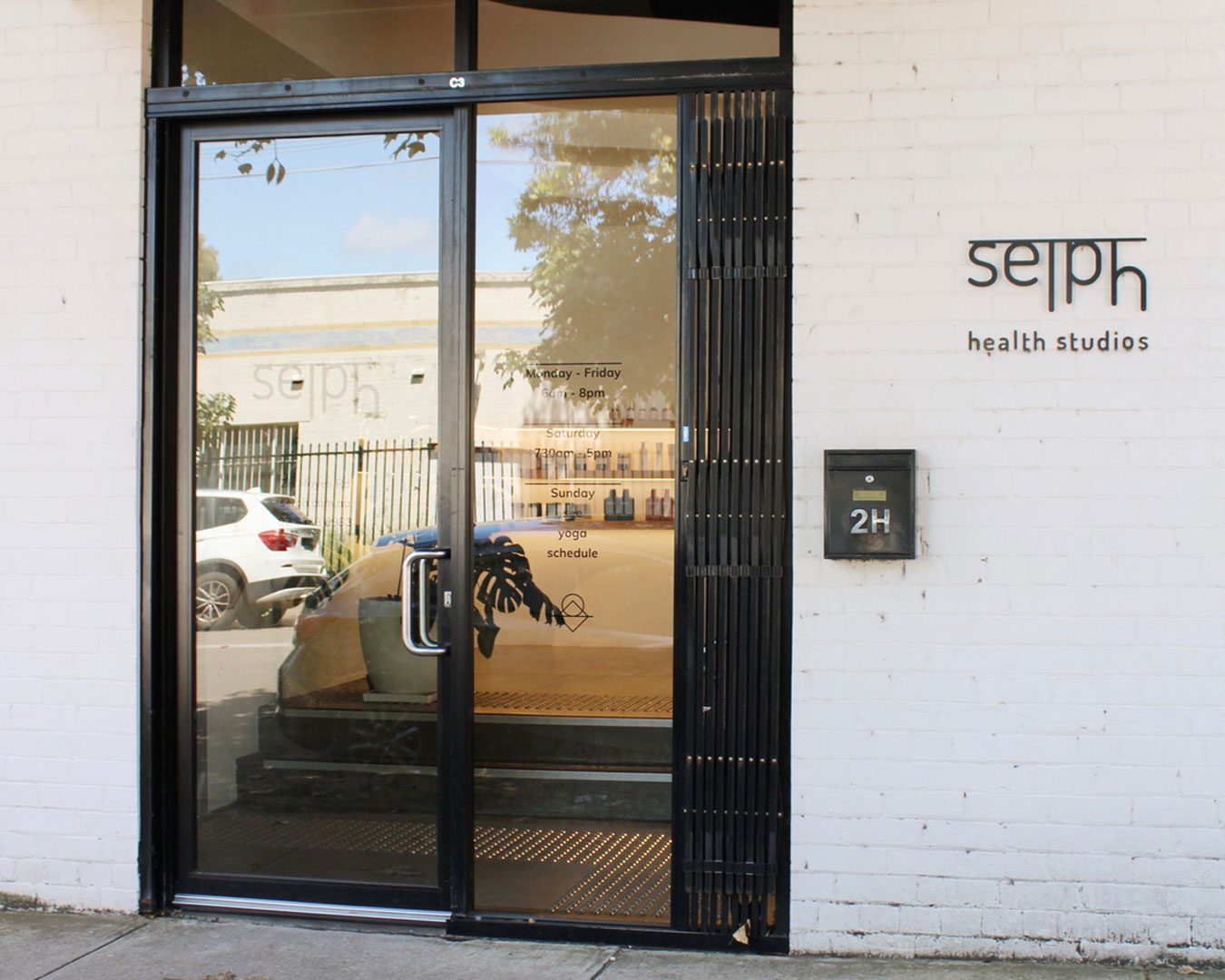 If you're looking for a place to rejuvenate and repair—enter the luxurious grounds of Selph Health Studios in Rosebery. Offering everything from chiropractic, physiotherapy and remedial massage, to yoga, acupuncture, naturopathy, and nutrition, Selph Health Studios provides curated membership options so you can concentrate on what matters to you. Plus, the space alone is worth a trip—the aesthetic is refined, contemporary, and stunningly sleek, boasting minimal design and heaps of white-walled open space.
Looking for a massage specifically? Here's our guide to Sydney's best masseuses.
Image credit: Paramount Recreation Club, Rimba Sweat, The Shelter, SOMA Collection, Wellness Playground, Recoverie, Venustus, MO+ Wellness, Paramount Recreation Club, Nimbus & Co, Selph Health Studios