We've reached that awkward period in November again when people start to question how Christmas has arrived so quickly.
If you're a tad behind on the Christmas preparations, here's a list of some of the best restaurants in Sydney serving lunch on Christmas Day—there's no need to feel guilty for not wanting to cook for twelve again, plus it's a great excuse to support some local restaurants, whether you're wanting to go all out in a fine dining experience, or would rather opt for a relaxed meal.
Here's what's open on Christmas Day in Sydney in 2022.
Kitchens On Kent At The Langham
CBD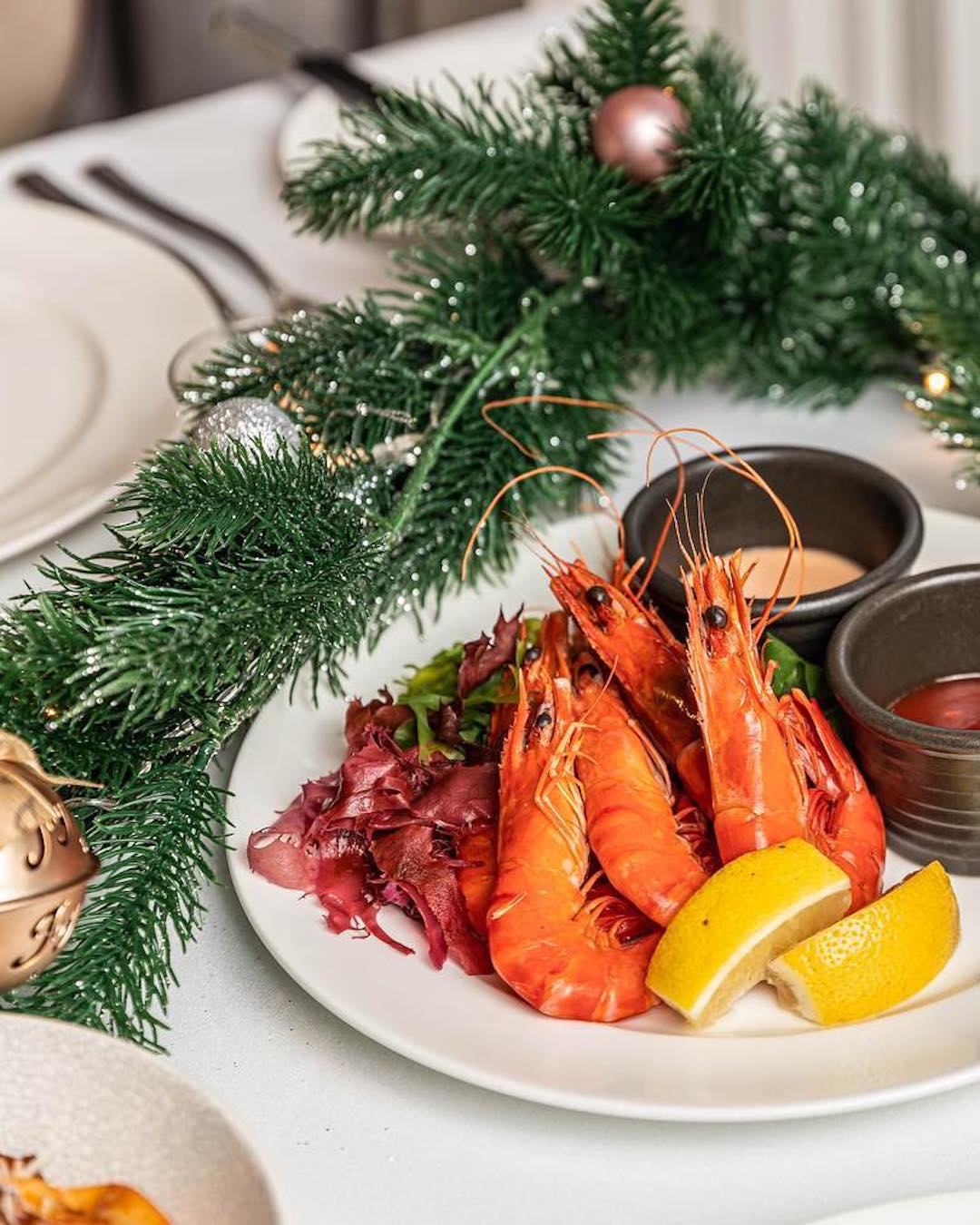 It's one of Sydney's dreamiest five-star hotels, so you better believe The Langham is hosting its annual Christmas extravaganza again in 2022. For those looking to host an early Christmas party, their Festive Buffet is running from Thursday 1 December through to Friday 23 December at the starting price of $108 per head. Alternatively, opt for The Langham's Festive Afternoon Tea running until Saturday 31 December, and for the same price you can indulge in high tea treats like double-smoked turkey breast sandwiches, caramelised shallot and goat cheese tarte Tartin, and plenty of cranberry scones.
Lunch and dinner events on Christmas Eve will be held at $248 per person and include a two-hour unlimited wine and sparkling package. On Christmas Day, Kitchens On Kent ups the ante with an extravagant buffet filled with enough seafood, meat and desserts to have you rolling out. Lunch seatings will run you $448 for adults, and $348 per person for the dinner seating, inclusive of drinks. While you're there, make sure to check out the miniature gingerbread Christmas village on display in the grand lobby, and try not to take a sneaky bite out of it. Head over here for all Christmas bookings.
Giuls
Surry Hills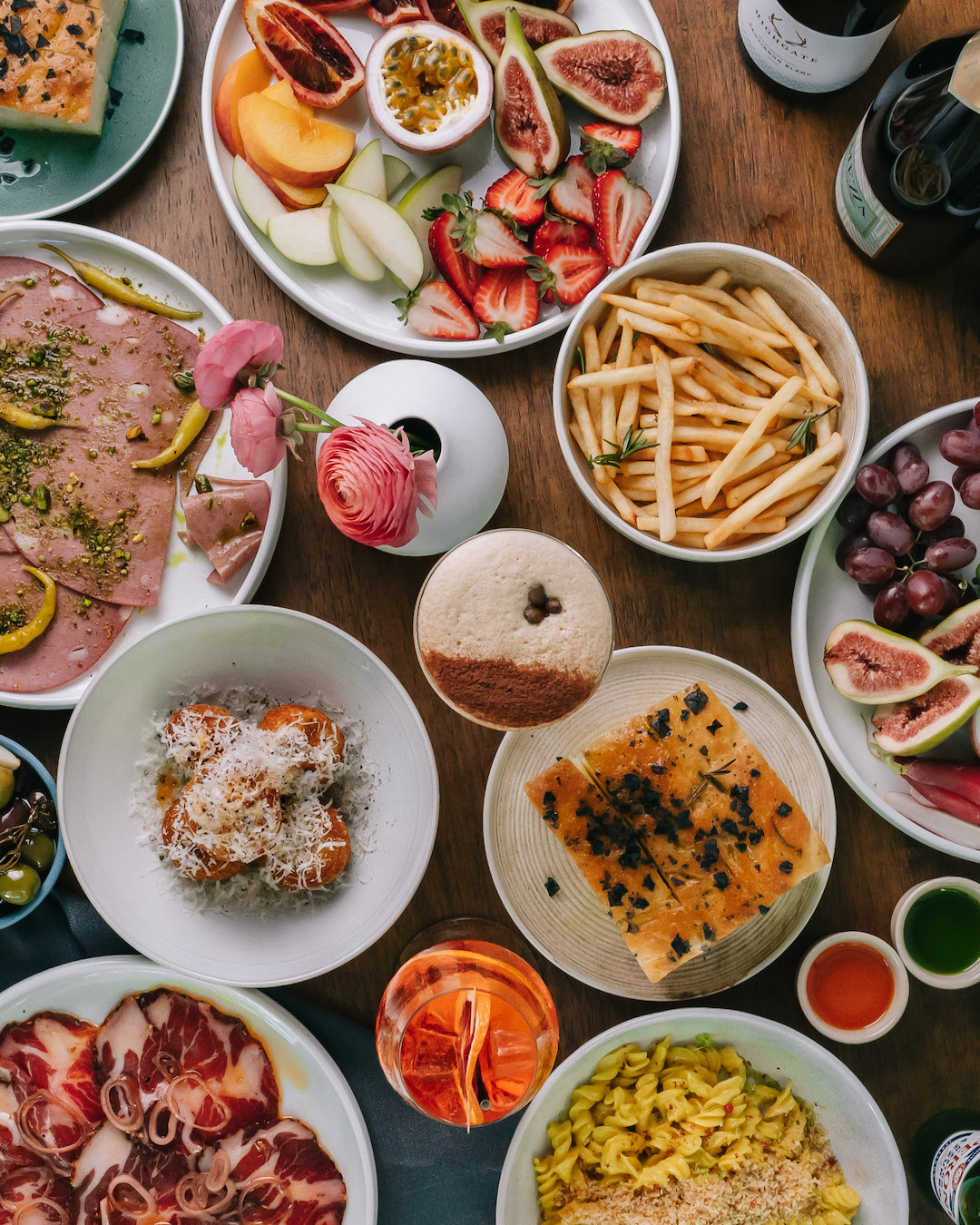 Take a Christmas Day trip to Italy with Giuls' $140pp Christmas lunch menu. The festive selection includes oysters in raspberry vinegar, king prawns, vodka and pancetta pasta, Wagyu and whole baked fish for sharing with your nearest and dearest. The Christmas lunch will finish with a cheese selection, and you can order as many Christmas spritzes a la carte as you need. Make a booking for the 12pm or 2:30pm seating here.
Mode Kitchen And Bar
CBD
The iconic Four Seasons hotel is always a magical place to find yourself on Christmas Day. Mode Kitchen and Bar, which is built into the hotel's grand lobby, will be serving up a decadent buffet for Christmas Day lunch and dinner, featuring wood-roasted giant snapper with sambal sauce, roasted rosemary potatoes, Wagyu beef roast, and salmon wellington. Pastry chef Quentin Zerr will be dishing out a series of delectable sweets for dessert, including his elevated take on the classic pavlova. Prices start at $240 per person, with 2-hour seating available from 12pm - 3pm, and 6pm - 8pm. Bookings are available here.
Noi Petersham
Petersham
Noi Petersham is a chic favourite of the Inner West, and you can bet that they will also be hosting an unmissable Christmas lunch this silly season. Set in an old picture framing shop, it's one of those inner-city restaurants that deliver quality dishes without ever being stuffy. For $179 per head, the venue will be treating patrons to a four-course set menu filled with wagyu tartare, Moreton Bay bug ravioli and walker bay swordfish. Check out the menu and make a booking here.
Little Pearl
Manly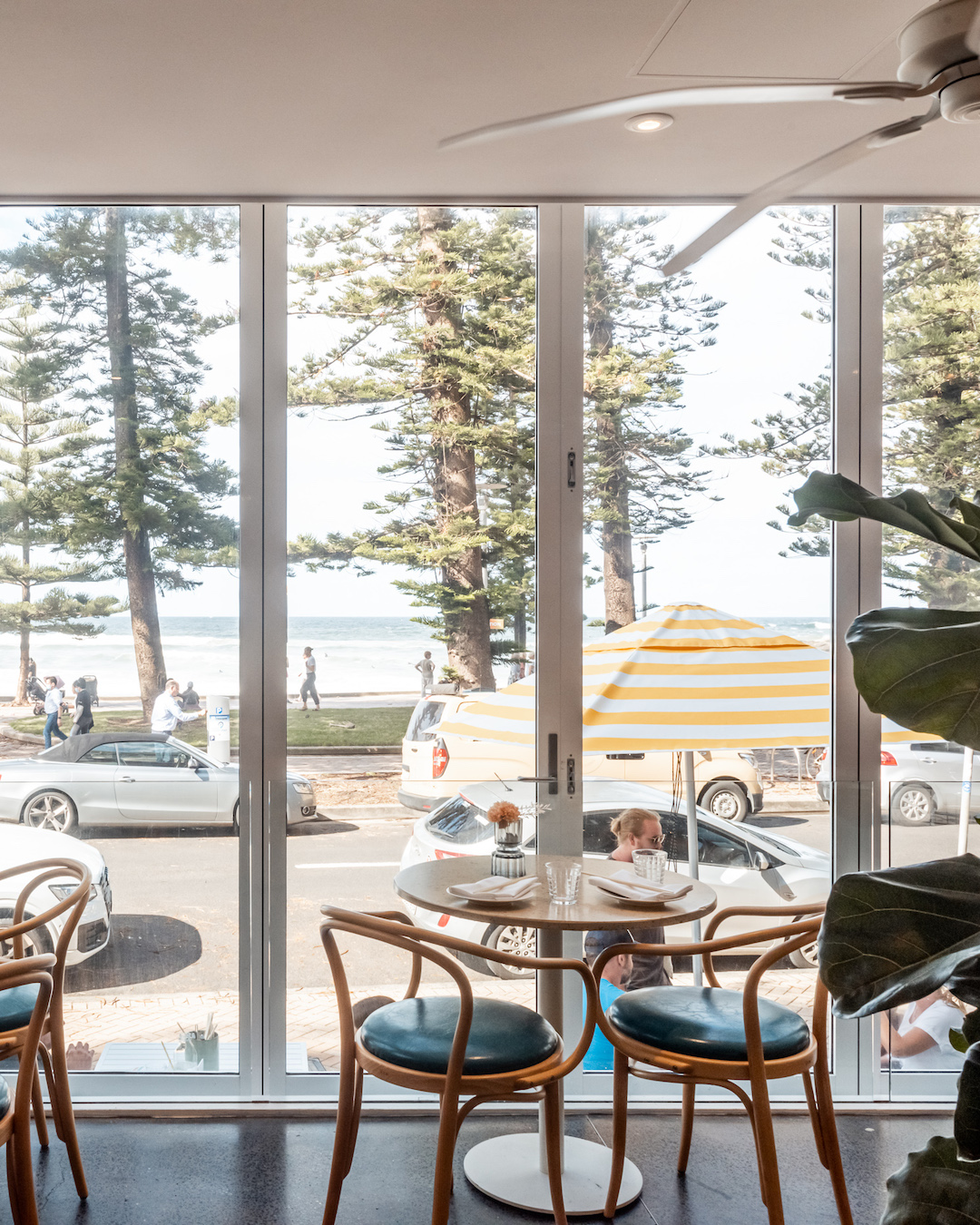 Soak in sea views over Christmas lunch at Little Pearl, where a ten-course set menu will see you back $129pp, with optional three-hour beverage packages from $189pp. The menu is packed with festive bites like oysters dressed with karkalla, chives, and orange Nahm Jim, sesame-crusted tuna, crispy pork belly bao, and grilled Moreton Bay bugs. Check out everything on offer and nab a spot here.
Ni Hao Bar
CBD
If you're happy to ditch the traditional, Ni Hao Bar is a go for Christmas Day dining. The Hong Kong-inspired pop-up in the Civic Hotel is serving its epic new $50pp banquet including shallot pancakes, kingfish sashimi and beef skewers with a whole soy chicken to share, which you can pair with colourful cocktails or boozy teapots. You'll need a group of at least four to get in on the banquet, and can book in here.
Epicurean
Barangaroo
You've probably seen the Epicurean buffet all over your Instagram by now, but this Christmas, you too have the opportunity to experience all of its lavishness. For $125 per adult ($60 for children), Epicurean at the Crown Sydney will be serving festive lunches between November 23 and December 23.
Alternatively, opt for their Christmas Eve dinner running at $250-$280 per person, depending on your seating time. Wanting to really splash out this Christmas Day? The venue will be taking bookings for Christmas lunch at $480 per adult ($240 per child), as well as dinner for $320 per adult ($160 per child). Whichever seating you choose, the Epicurean will, of course, serve its classic international cuisine buffet, fresh seafood and a glass of champagne. For more information and to make a reservation, head here.
OTTO Ristorante
Woolloomooloo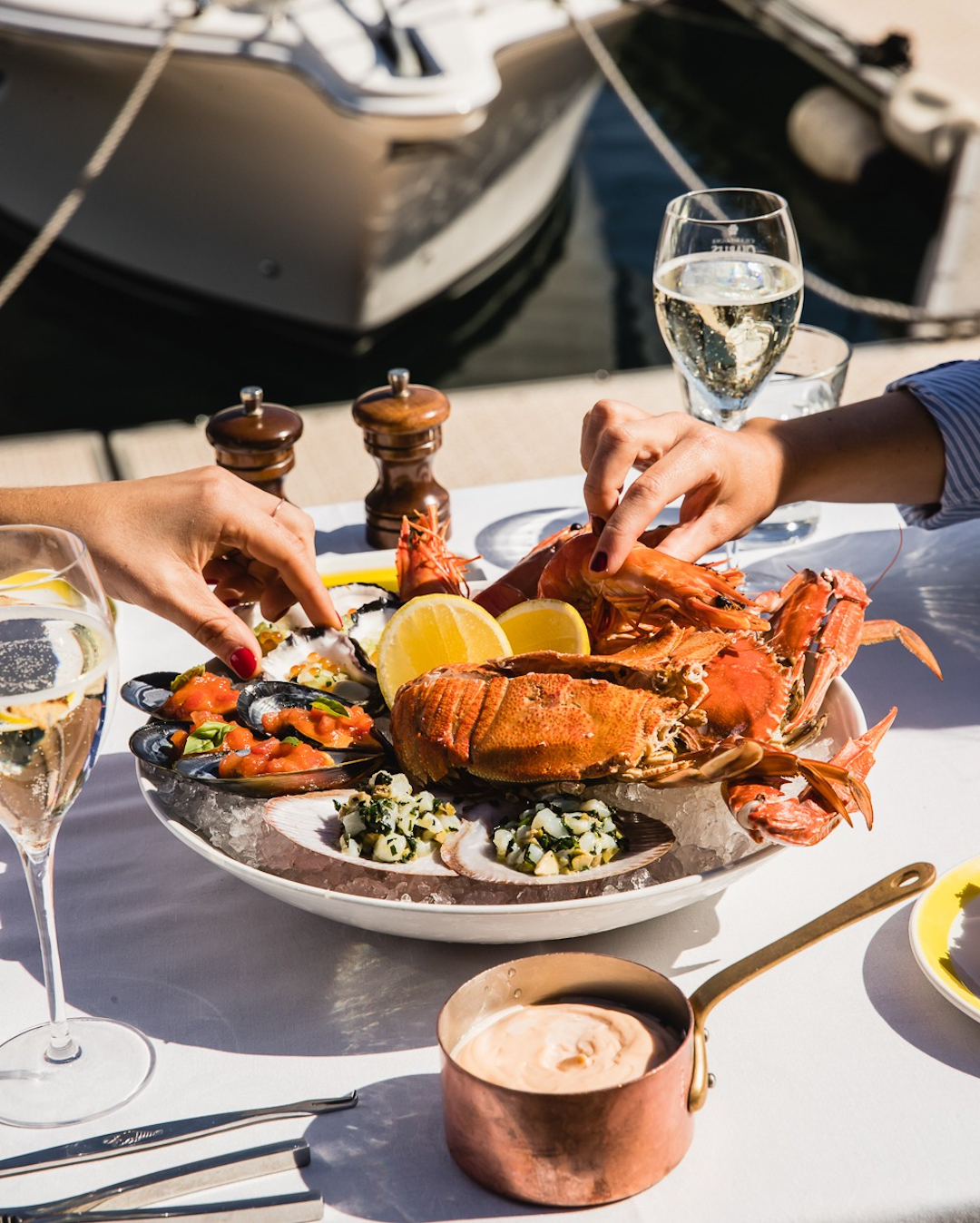 Woolloomooloo treasure OTTO Ristorante is also serving up a Christmas Day lunch in 2022, and is the perfect place to sit by the sparkling water and slurp up the fabulous pasta that they're known for. The four-course menu costs $475, with the option to add on a four-hour classic or signature beverage package for $95 or $145 respectively. Whilst the Christmas menu is yet to be released, OTTO has promised us that the choice menu will contain all of the restaurant's signature dishes. For more information and to make a booking, head here.
INDU
CBD
Another restaurant adding its own flair to Christmas this season is INDU, the renowned Southern Indian and Sri Lankan dining spot right in the heart of the city. From November 14, INDU will open bookings for Friday, Saturday and Sunday FEAST menu, starting at just $69 per head. Drink packages are also welcomely added on, and it's a great spot for those who have vegetarians in the group. All dishes are curated with fresh local ingredients showcasing the finest of Southern Asian culture, and it's sure to not disappoint. Make your way over here for reservations.
Sailmaker Restaurant At Hyatt Regency
CBD
Get friends and family together over this festive seafood buffet and roast lunch. Tickets are $289pp (or $144oo for under-12s), including a two-hour beverage package and so many festive eats like oysters, Moreton Bay bugs, scallop ceviche, roasted turkey with sage and tarragon stuffing, fruit-topped pavlova and gingerbread mousse. See the full menu and book your table here.
A'Mare
Barangaroo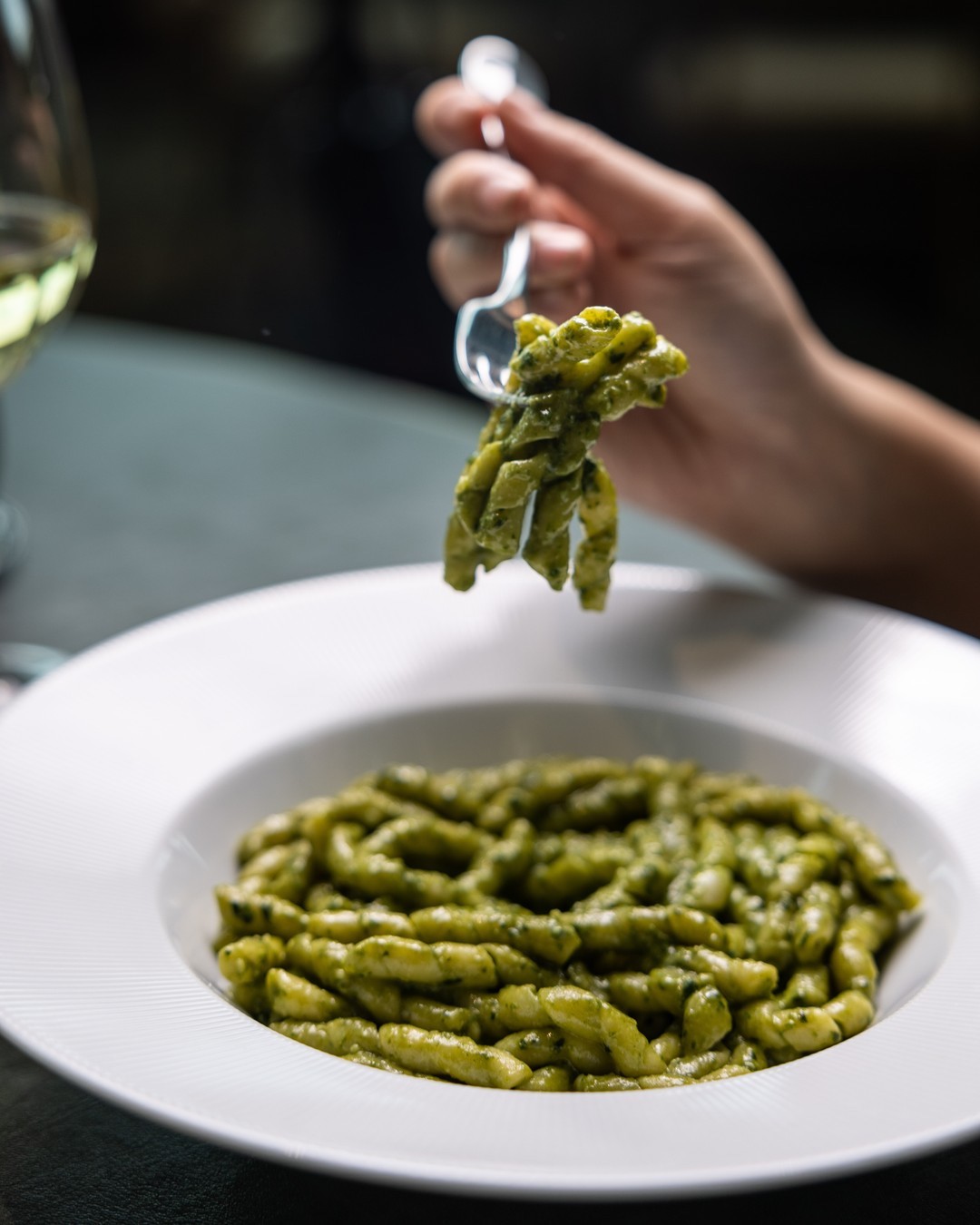 If you're looking for Italian extravagance, look no further than Crown Sydney's a'Mare. Hosting Christmas Day lunch for $450 for adults ($200 for children), head chef Alessandro Pavoni is dishing up a five-course share menu to indulge in with family and friends. Paying homage to the restaurant's Italian seaside roots, expect plenty of seafood as you sit just metres from the Barangaroo foreshore. For Christmas dinner, patrons can enjoy the à la carte menu or Experience menu. For reservations, head over here.
Pilu At Freshwater
Freshwater
Iconic Freshie institution Pilu is hosting its famous Christmas Lunch again this year, and the modern Australian restaurant is vowing to take the stress out of the occasion with its delectable four-course menu. For entrees, guests will be treated to oysters, salumi and tuna tartare with sheep yoghurt. Pastas, mains, desserts and shared sides also all live up to expectation: think sophisticated surf'n'turf. Adult bookings cost $295, and children $95. You can find more info here.
Loulou Bistro
Milsons Point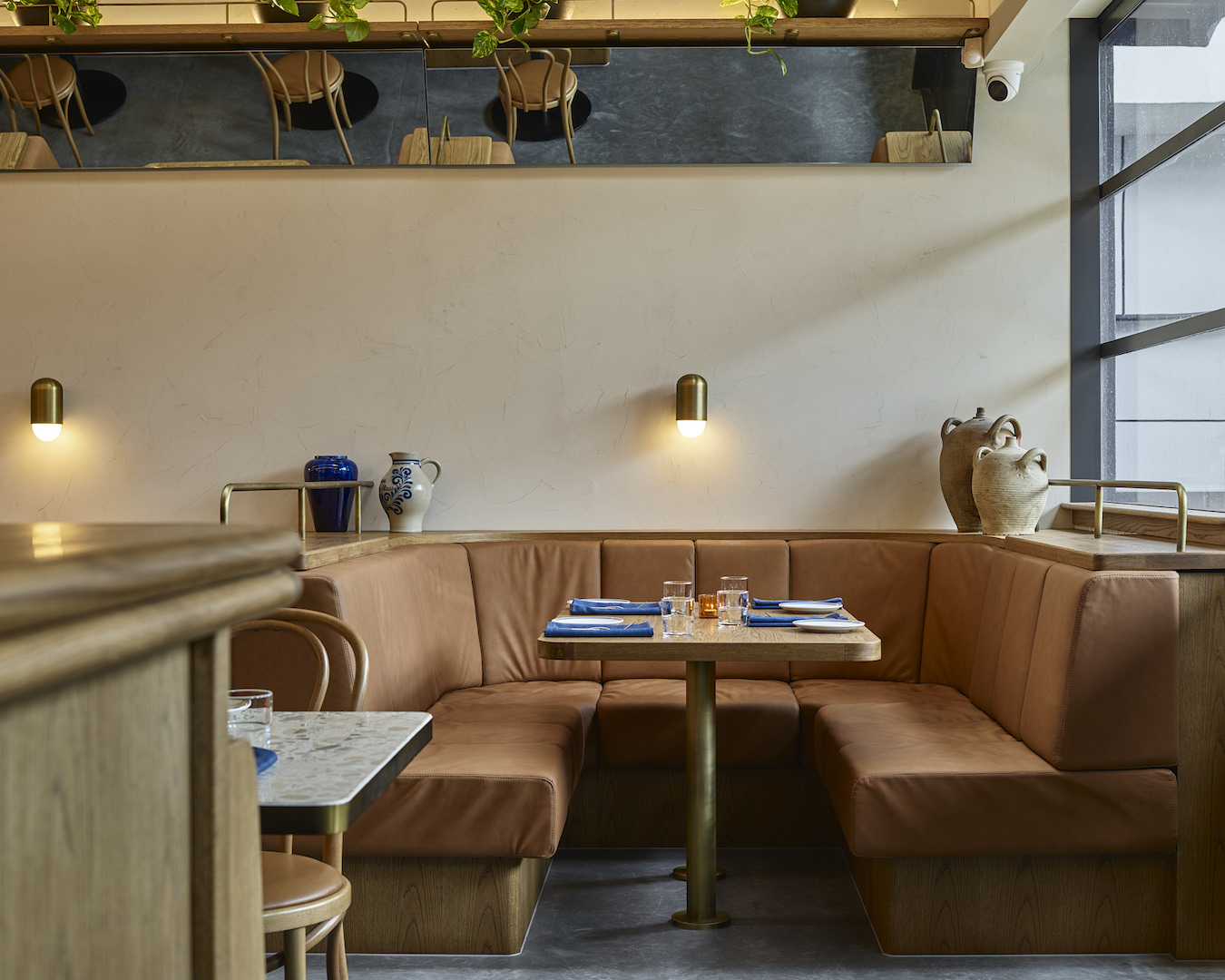 Add some French flare to Christmas Day at this Milson's Point bistro. Loulou's Christmas lunch menu is a three-course, share-style affair including Yamba prawns, chicken liver parfait, and roasted lamb saddle for $195pp. You can opt to add on oysters or lobster Mornay, and there's a kids menu available too. Check out what's on offer and book in here.
Osteria Coogee
Coogee
Christmas should be shared with families, and so should Italian food. This festive season, flock to Osteria Coogee for a decadent feast by the sea. This year marks their first official Christmas Day lunch, which starts at $220 per head, includes a glass of sparkling on arrival, and is sure to be an unforgettable shared dining experience. There'll be more burrata, grilled calamari and crab linguine than you could ever imagine. Children can also dine for $180, and adults should take advantage of Osteria's killer cocktail list, which features Sicilian Margaritas to die for. To view the menu and make bookings, head over here.
The Pantry Manly
Manly
Those based in the Northern Beaches looking for something more affordable but equally as delicious this Christmas Eve should head over to The Pantry Manly. The $95 three-course menu will give you the luxury to choose between the likes of Hiramasa kingfish carpaccio, Queensland king prawn salads, and banoffee pies. Set on the waterside with a smack-bang view of Manly Beach, The Pantry is also a great option for larger groups and corporate events. Head over here for more info and to book.
Feast At Sheraton Grand
CBD
One of the most sought-after Christmas Day venues in town, the Sheraton Grand has once again released bookings for its coveted Christmas events. On Christmas Eve, Feast will host the ultimate buffet for $220 per head, featuring all the Christmas favourites and a drinks package, of course. Alternatively, make a booking for their Grand Christmas Lunch, to which adult tickets cost $365, including a three-hour drinks package, live music and an appearance from Santa. Get ready to be up to your eyeballs in seafood, antipasti, and fresh salad on top of the Christmas classics, as well as sushi and sashimi bars and live cooking stations. The Sheraton will also back it up with their Grand Christmas Dinner, costing $339 exclusive of the $45 wine package.
Botswana Butchery
CBD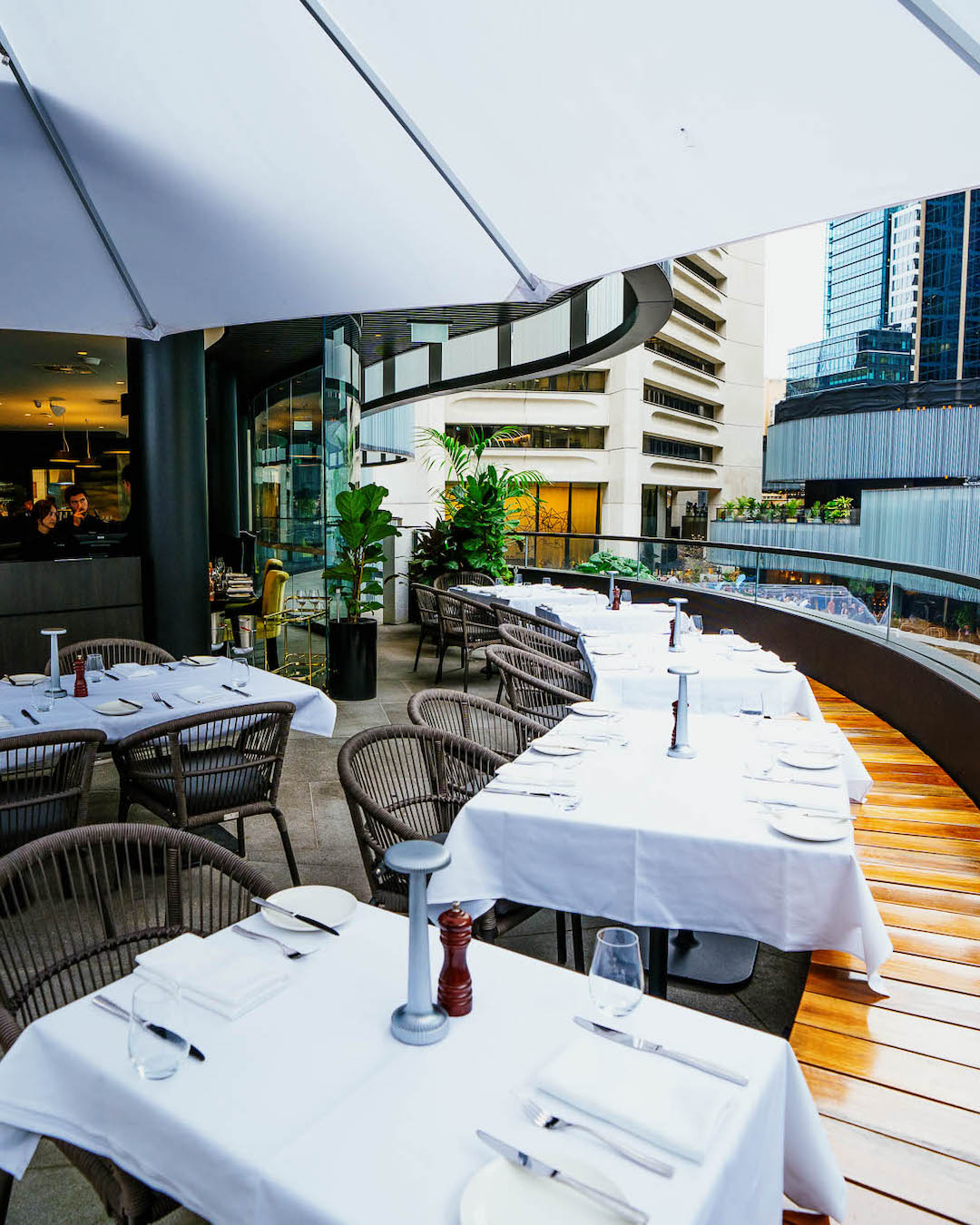 Botswana Butchery just opened late last year, and it's already become a CBD staple for fine dining sans the fuss. They're also hosting an impressive Christmas lunch this year featuring a four-course set menu for $200 per adult ($70 for children). Championing the best of Australian and New Zealand meat, seafood and wine produce, it's the perfect venue for those looking for relaxed and fun Christmas dining in a premium atmosphere.
The menu for Christmas Day includes plenty of oysters, beef tartare and duck fat potatoes. Wash it down with a buttermilk blancmange and one too many champagnes call it a great day. Head over here to make a booking.
Woodcut
Barangaroo
Another Crown Sydney venue serving up a seriously elevated dining experience is Woodcut, offering a Christmas Day lunch seating that starts at $450 per adult ($200 per child) for an impressive four-course sharing menu. For Christmas Day dinner, groups under 9 can enjoy the full à la carte menu, and larger groups can enjoy the curated set menus. The restaurant champions Australian produce cooked with wood, charcoal and steam, made even more special by the sparkling waters of Barangaroo you'll be seated next to. Immerse in the theatre of the open kitchens and dine harbourside on the terrace as you lap up all its merriness. Head over here for bookings.
The Gantry
Walsh Bay
Spectacular Walsh Bay venue The Gantry will be hosting some epic Christmas lunches and dinners this festive season, all whilst serving up some smack-bang views of the Harbour Bridge. On Christmas Eve, a $299 per head ticket will score you one of the best seats in town for dinner. The same offer is up for grabs for Christmas Day dinner, where you'll be treated to their carefully created festive selection menu. However, the crème de la crème this season is sure to be The Gantry's Christmas Day Lunch. Tickets cost $499, and patrons will be indulged in an elevated Christmas menu with matching wines to go with. For more information, head over here.
The Fenwick
Balmain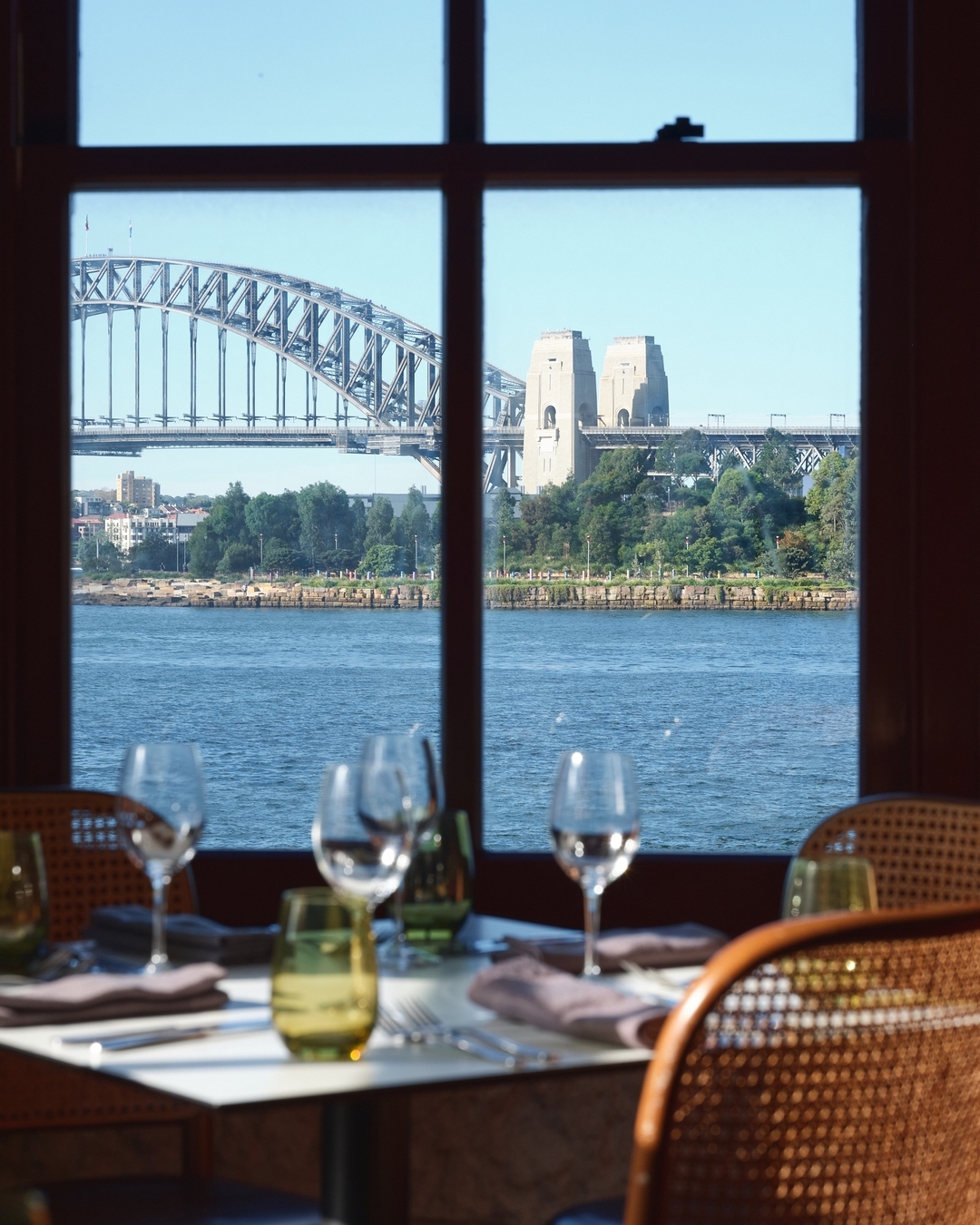 If there's any venue in Sydney that captures the picturesque image of a Sydney summer Christmas, it's The Fenwick. Located in Balmain, the refurbished heritage building not only finds the perfect balance between tradition and modernity, but it also has smacking views of the Harbour Bridge and Sydney Harbour. This year, The Fenwick is hosting a Christmas lunch featuring a three-course menu, snacks and sides, and of course, plenty of Christmas bonbons and decorations. Expect Japanese scallop tartare, smoked ricotta orecchiette and mille feuille to be all on the menu. Seatings cost $275 per head for adults and $95 for children. Head over here for reservations.
Chiosco By Ormeggio
Mosman
Those based in the north and wanting to sit back and relax this Christmas Day should make a booking at Chiosco by Ormeggio for the ultimate family-friendly lunch. The restaurant's specially curated Christmas menu is designed to be shared and costs $250 per head, and includes irresistible dishes such as yellowfin tuna crudo, king prawn salads and spanner crab tagliolini. It's also BYO, which in Sydney on Christmas Day is a seriously once-in-a-blue-moon find. Make your way here to book.
What are you waiting for? Get into the Christmas spirit now with Sydney's best Christmas lights.
Image credit: The Langham, Otto Ristorante, Botswana Butchery, The Fenwick