Looking for a cool place to study or work? Take whatever preconceived ideas you have about libraries and throw them in the recycling bin (along with the aluminium foil you've been mistakenly putting in the rubbish all this time.)
Forget the musty carpets and rusty old bookcases lined with tea-stained pages you remember from school. Because Sydney is bursting with cool, modern libraries boasting contemporary design, stylish furniture, and even local art. Oh, and books. They still have lots of those.
Before Siri answered all of your questions (and eavesdropped on all your conversations), people used to turn to the library for answers. Now that Google has killed the encyclopaedia star, every weird and wonderful query that pops into our head can be answered on the internet in two seconds flat. But that doesn't mean that libraries have become obsolete—they're still a source of endless inspiration, boundless knowledge, and most importantly, peace and quiet for a solid study session.
If you're looking for a space in Sydney to study or work from that isn't on a couch or in front of a TV, here are six of Sydney's coolest libraries to temporarily call home.
If you are planning a visit to a public library, make sure you're across current COVID-19 restrictions in NSW. At the moment, masks are not mandatory in libraries, but they are recommended when you are unable to maintain safe social distance.
Green Square Library
Green Square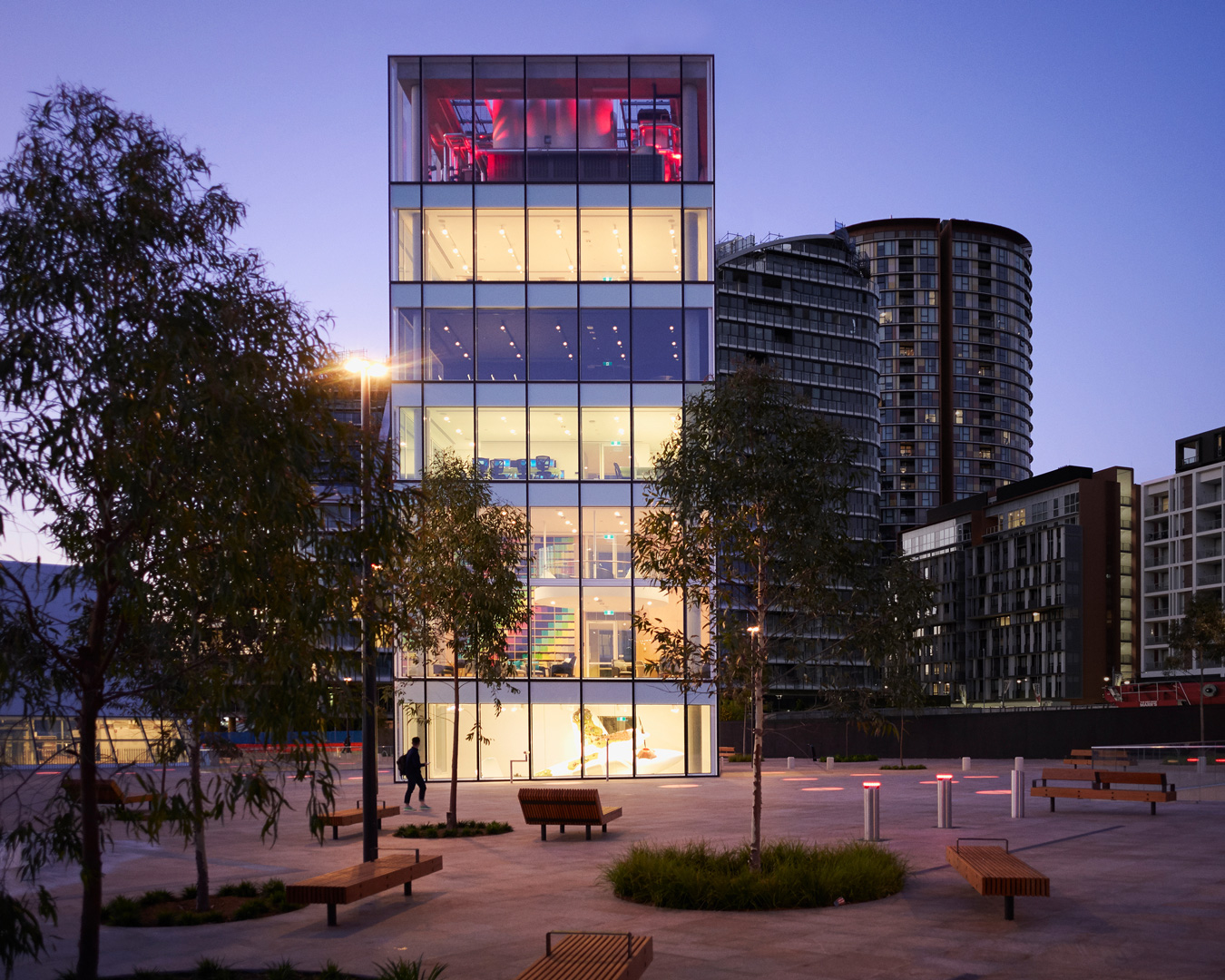 Know where the best ideas are born? Deep underground. That's why the award-winning Green Square Library is the best place to get those creative juices flowing. Enter through the glass pyramid and journey down into a light-filled library space adorned with circular skylights and a subterranean garden. Opening its doors in September of 2018, this brand new space includes an amphitheatre, grand piano (!), and a six-story glass tower to throw metaphorical stones from. Everything here is new—the study desks, public computers, even the pens have barely turned one. If you're looking for a spacious workplace saturated in natural light, head to the beautifully designed Green Square Library.
State Library Of NSW
CBD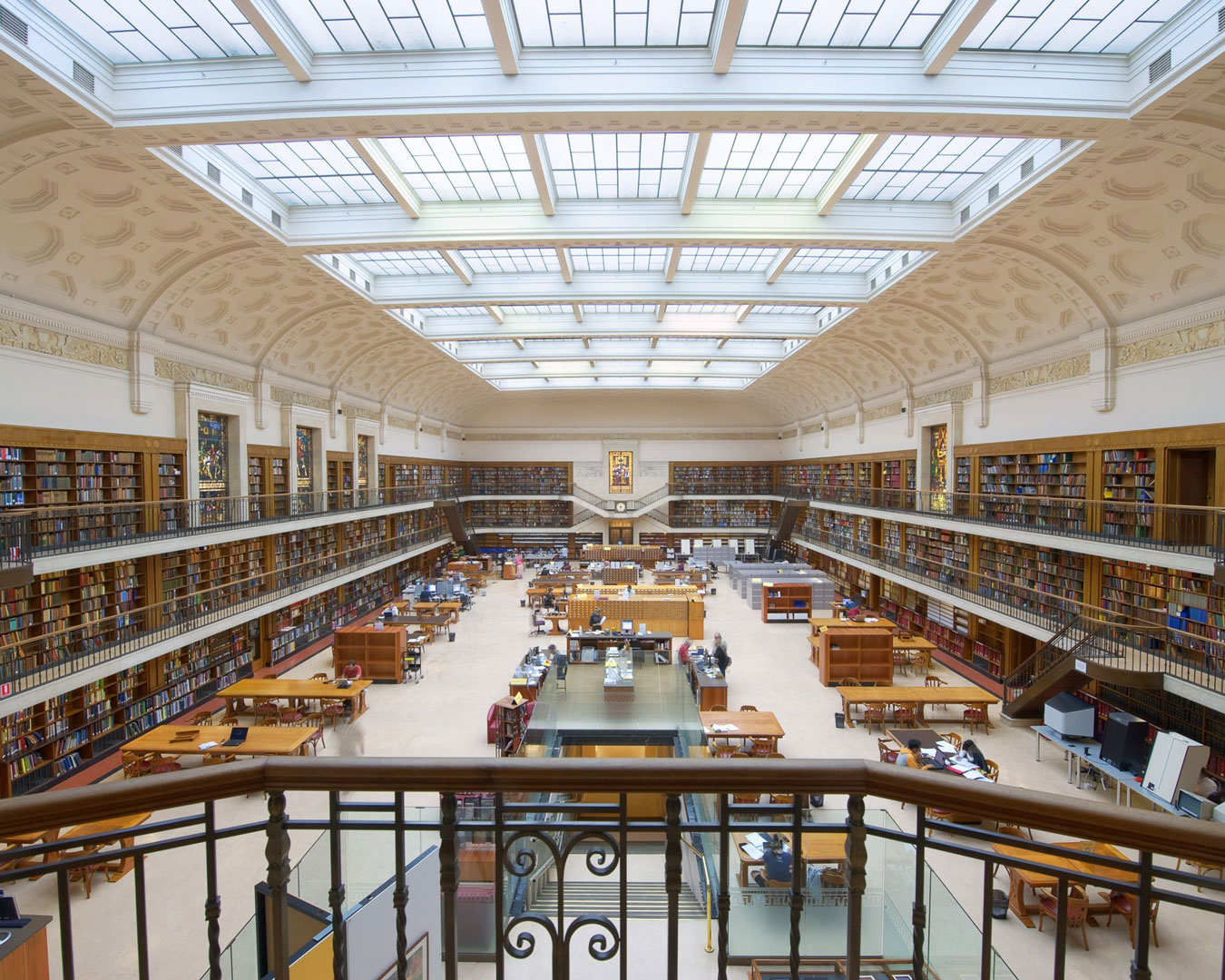 The State Library of NSW is literally the OG of libraries in Australia. Established in 1826, it's the oldest library in the country and houses a large and rare heritage-listed collection. Here, you'll find anything and everything that you can't find anywhere else, including a tonne of stuff that's definitely not on the internet. Manuscripts, oral histories, images, books, journals, maps, articles—if it existed in Australia, the State Library probably still has it.
Aesthetically, old-world history meets contemporary functionality, with multiple stunning rooms to work from. Lined with wooden bookcases and stained glass windows, The library's Mitchell Library Reading Room probably takes the cake. There's also a huge collection of digital resources available, and on top of that, the library hosts some incredible exhibitions, like the powerful World Press Photo Exhibition every year.
Marrickville Library
Marrickville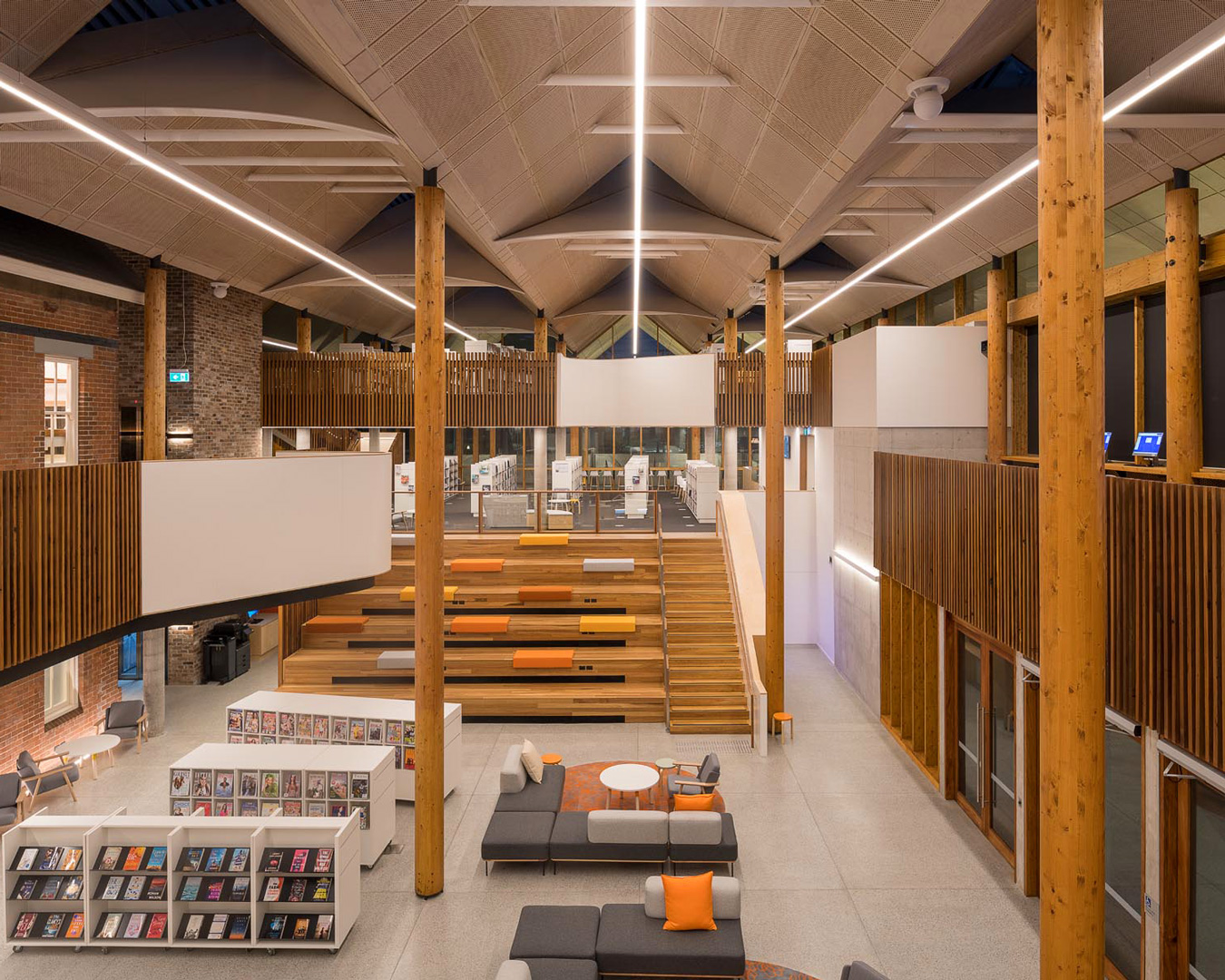 The problem with heading to a library as cool as this is it's hard to get any work done when there's so much to look at. Integrating contemporary design with heritage elements of the building (which previously housed a hospital), Marrickville's newest literary addition is a feat of clever and sustainable design. Over three stories, you'll find everything you need to get in the zone, or completely zone out. Grab a seat at one of the communal desks, take a wander through the stunningly landscaped garden, or grab a coffee at the Double Roasters café. There's even a brand new pavilion available to hire for events and functions. This spot has only just opened, so get in quick before all the chairs are taken.
Paddington Library
Paddington
Across the road from Paddington Post Office and just off Oxford street is this quaint little library. There's a strong Danish design vibe running through it, with brightly upholstered Oakwood chairs scattered about the space. If you're looking for a place to work that feels a little bit homey, this is the spot. There're plenty of places to sit (and power points to plug into), and everyone keeps it pretty mellow here till school gets out (when it can get pretty busy with kids and families). But hey, that's the beauty of headphones. It's also open seven days a week, in case you need to get in a last-minute Sunday cram-session.
Surry Hills Library
Surry Hills
Right smack bang in the middle of Crown St, you'll find Surry Hills Library—though it's pretty hard to miss once you see it. Despite opening ten years ago, its award-winning architectural design hasn't dated a bit. With its sustainable design, landscaped gardens, and floor-to-ceiling windows, the space is still as impressive as the day it opened. Over four floors, you'll find plenty of nooks, reading spaces, and desks to set up your laptop, as well as all the amenities you'd expect from a first-class library—public computers, free WiFi, scanning and photocopy facilities, and even a 3-D printer.
Stanmore Library
Stanmore
Often booked for community events, visiting Stanmore Library kind of feels like hanging in the living room of your well-travelled friend's parent's house. Adults, kids, and even dogs seem to wander around the place, and there's a real laissez-faire kind of feel to things here. The structure itself is one long black rectangular shed, covered with an amazing artwork painted by muralist MAKE, who was chosen a few years ago as part of the Inner West Council's Perfect Match initiative, which pairs local artists with public spaces to paint. If you're looking for an ultra-slick library that plays by the rules, keep walking.
And, if you're in need of somewhere a little more permanent to set up your laptop—check out Sydney's best co-working spaces.
Image credit: Marrickville Library, Green Square Library, State Library of NSW, Marrickville Library