Sydney truly has the lot when it comes to harnessing your green thumb and lil' bit of plant power.
Dotted with an epic amount of plant nurseries and garden centres, you can quite literally find spots that will serve up wine in garden terraces before you shop, workshops galore, hard-to-find flower species, and nurseries that specialise in native plants too.
Check out all the best plant nurseries in Sydney.
Nurseries Across Sydney
Honeysuckle Nurseries
Various locations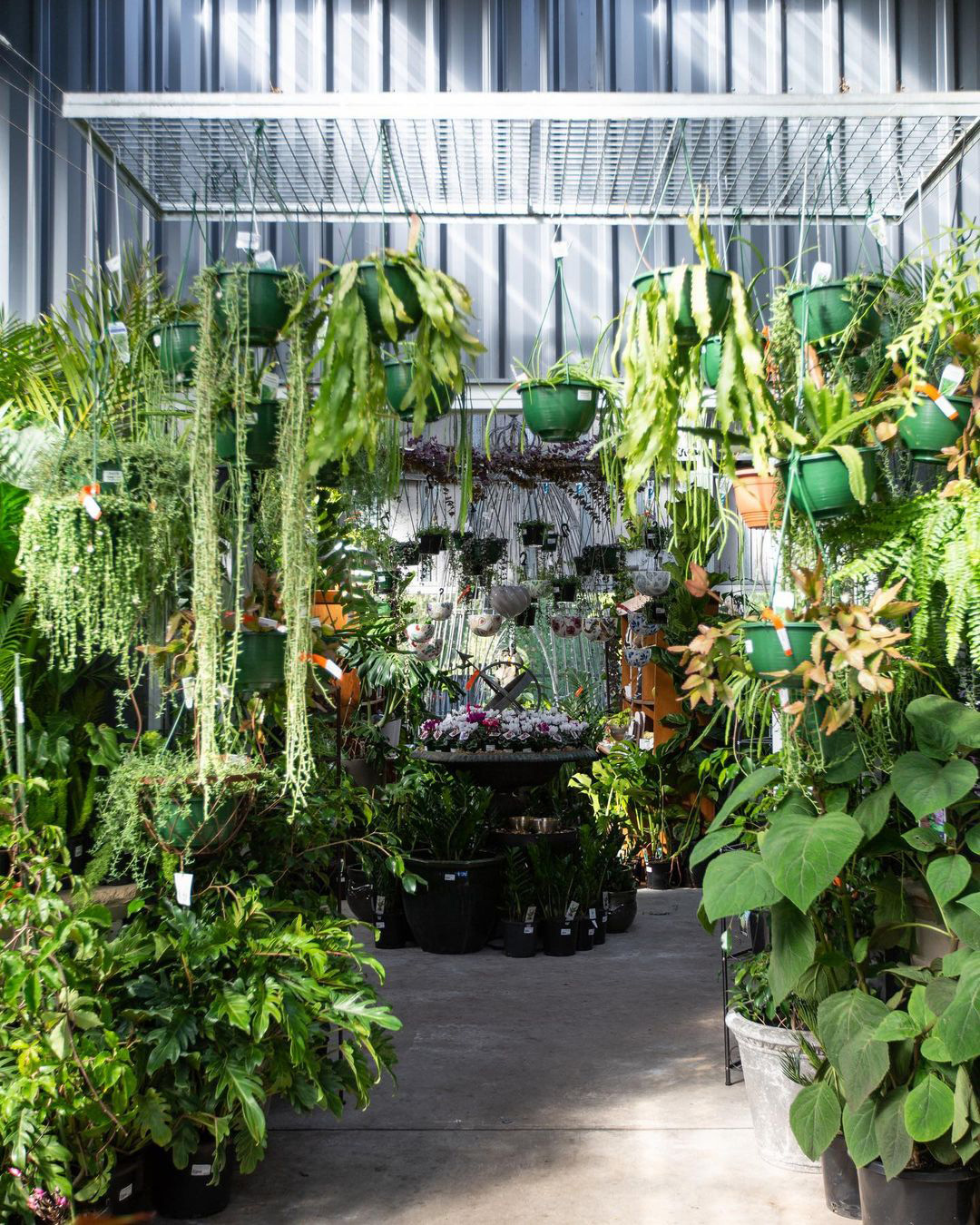 This family-owned and award-winning Sydney nursery has been running for a cruisy 40 years making it an absolute institution for anyone serious about turning their digs into an absolute oasis. It's rich with seedlings, herbs, vegetables, Aussie natives, flowers, organic herbs, and spring-flowering bulbs like Daffodils and Anemones. These guys also offer up garden consultations, disease and pest diagnosis, firewood, mixes and mulches, pots, home delivery, and a loyalty program you'd be silly not to take advantage of (any purchase over $20 means you'll get a discount voucher of plants for 60 days after).
Flower Power
Various Locations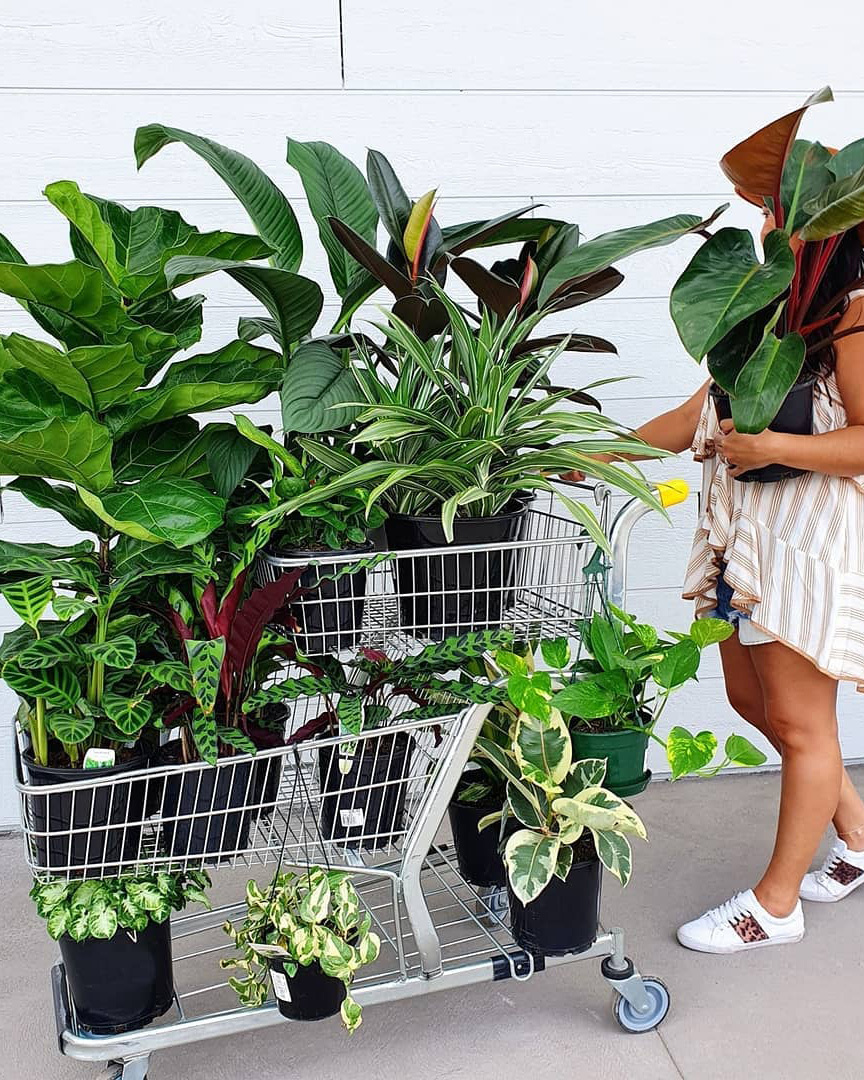 The nursery known as Flower Power is the OG of all in Sydney and is the perfect place to hit regardless of whether you have a dark history of killing all your indoor plants or you've got a sweet courtyard fixed with crawling vines, leafy overhangs, and rare finds even your elderly neighbour is a bit jealous of. Ticking on for over 50 years, Flower Power hits hard with quality homegrown plants, gardening accessories, landscape supplies, homewares, and outdoor furniture too. There are 10 different Flower Power stores across Sydney (take your pick) and each nursery features aisles and aisles of indoor plants, edibles, ferns, palms, Camellias, succulents, roses, orchids, and a whole heap more. Basically—you name it, and they've got it.
Nurseries In Sydney's East
Noraville Green
Darlinghurst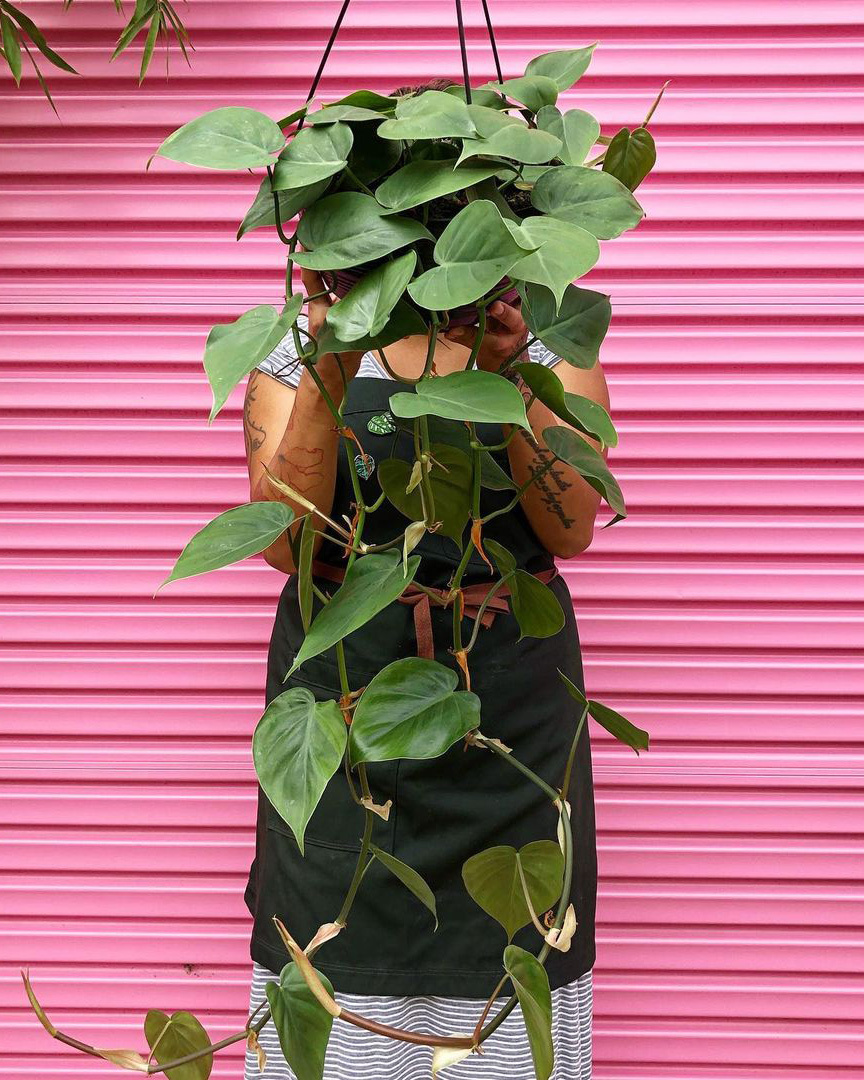 If you're a plant aficionado, you've definitely heard about that fairy fern mother that is Noraville Green. This beauty's OG store first opened in Toukley (about a two-hour drive north of Sydney) and for the die-hard stans of leaves, vines, and succulents, the road trip has always been well worth the drive.
Now a bit closer to home in Darlinghurst, the plant babies you can find across the greenhouse include predominantly indoor (common and uncommon) and tropical outdoor (shade-friendly) varieties. Noraville Green also specialises in a line-up of outdoor screening plants like Gracilis Slender Weaver Bamboo and Tiger Grass for max privacy—but trust us, this is truly not just your run-of-the-mill hardware store plant selection.
Randwick City Council Community Nursery
Kingsford
This council-run nursery boasts one big range of native and local-friendly plants and just so happens to be Sydney's home providers of indigenous flora and fauna fun. Open Monday through to Friday, the nursery keeps an updated list of its plant stock online (which you can scope here, before you head in) and labels all plants in a super-easy way when you wander through the venue. Indigenous plants are categorised with a blue tag, non-indigenous by a yellow tag, and exotic species by an orange tag. Randwick City Council Community Nursery is completely open too and you can easily order online so you can pick-up-and-collect as well.
Nurseries In Sydney North
Eden Gardens
Macquarie
If plants and prosecco sound like your vibe, you're going to want to head on over to the epic plant nursery that is Eden Gardens. Part plant nursery for your shopping pleasure and part garden terrace where you can sit down and lap up marinated olives, sourdough, arancini and more, Eden is a one-stop-shop you'll be able to spend an entire day exploring. You can shop everything here from indoor and outdoor plants, kokedamas, and all your plant caring needs along with stunning pots and baskets that won't break the bank. Terracotta pots for $15? We think so. Eden Gardens is also known for holding the odd artisan and sustainability market here and there, you can check out what they've got planned right here.
Nurseries In Sydney West
Rare Plants & Succulents Nursery
Rossmore
When you're looking for some leafy goodness with a little more oomph, set your green thumb on Rossmore's Rare Plants & Succulent Nursery. This Sydney nursery is for the true plant fiends out there with a visit only possible when you make an appointment with the legendary and oh-so knowledgeable Margy. Here, you'll find a pretty ridiculous supply of succulents and cacti with hundreds to choose from. Margy also keeps bespoke pots you can purchase too which will really make your new plant babies pop. Hot tip: keep an eye out for the variegated aloe!
Newtown Garden Market
Newtown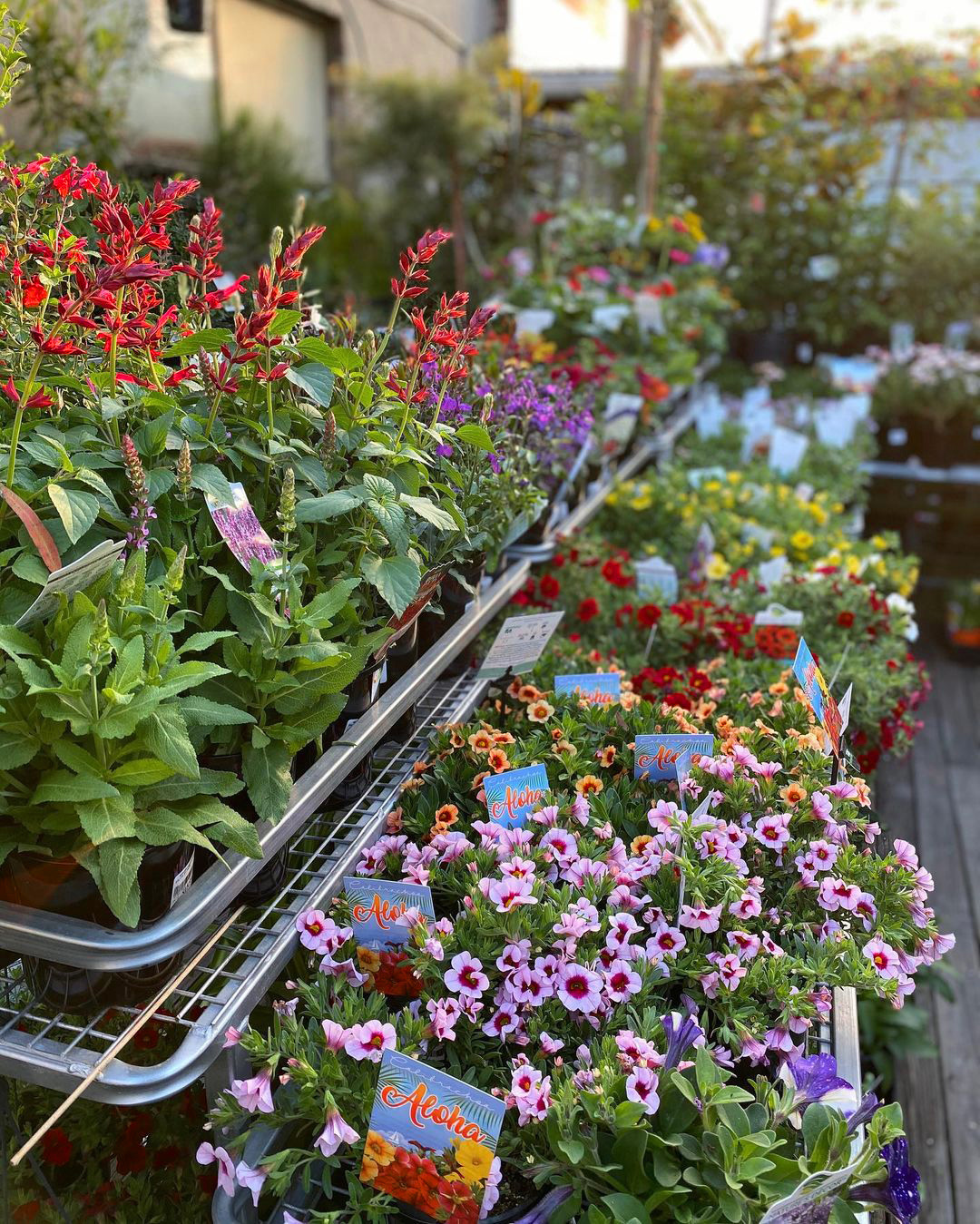 Known for being Sydney's resident garden, balcony, and indoor plant specialists, Newtown Garden Market may be small but it houses all the lush goodness. This dog-friendly Sydney nursery is the perfect place to hit if you're fresh on your leafy safari meaning it stocks pots of all shapes and sizes that won't break the bank. Your in-store shopping experience will feel like you're wandering through the middle of a rainforest and you'll be hard-pressed to find a space or corner empty of plants. The team here sources plants from independent growers all across Australia with herbs, veggies, seedlings, potted flowers, natives, indoor plants, trees, shrubs, climbers, and bonsais all at your fingertips.
To top it off, Newtown Garden Market also keeps medicinal, tea, and edible flowers too and it's well worth applying for a membership to score some sneaky rewards down the track. You can also opt-in for home delivery and make use of the nursery's in-house plastic pot recycling service.
Nurseries In Sydney's South
Bonsai South Nursery
Caringbah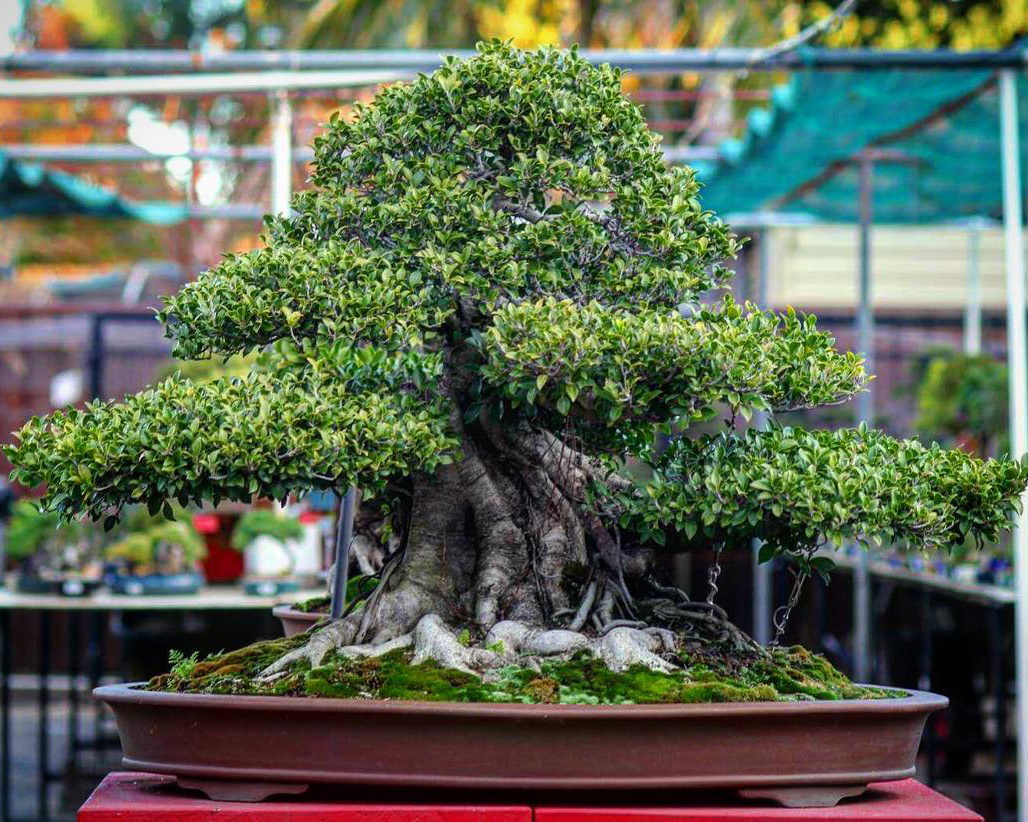 Opening its doors back in 1998, Bonsai South Nursery is your go-to for all things, you guessed it, bonsai. In addition to all its bonsai beauties, the team here also keeps a full range of pots, tools, accessories, and bonsai workshops too (these will turn you into a certified bonsai master). It also stocks a dedicated bonsai book library filled with bonsai-related art, science, histor,y and philosophy books because it's never too late to learn.
Sydney Wildflower Nursery
Heathcote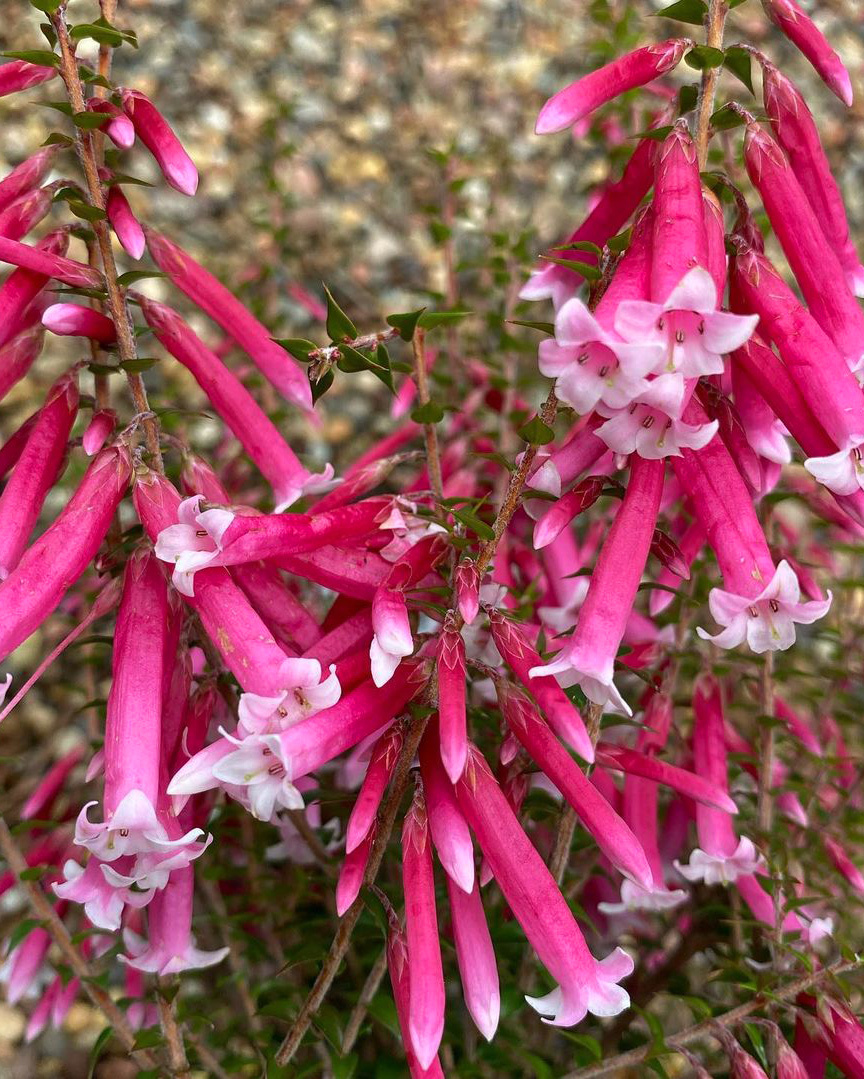 If you're a stickler for native plants, it goes without saying that Sydney Wildflower Nursery is your jam. This south Sydney nursery packs everything from flower to foliage to brighten up your space in the tough way that only Aussie flora and fauna can. The best part about this green mecca is that every plant suits Sydney conditions so you're setting yourself up for some real gardening success here because these types of plants rest on the low-maintenance side of things (rookie gardeners—we're looking at you).
You can expect a whole lot of Acacia, Banksia, Boronia, Callistemon, Eremophilas, Eucalyptus, Waratahs, and more plus home delivery too. The on-site handy workshops will also give you some solid know-how on how to actually grow edible natives and provide you with pruning tips and how to design your own garden regardless of whether you've got lots of little space to spare.
Staying home? Check out the best plant delivery services across Sydney.
Image credit: Eden, Honeysuckle, Flower Power, Noraville Green, Newtown Garden Market, Bonsai South, Sydney Wildflower Nursery