Though not a secret for any legend that lives around Wollongong, Blue Pool is a natural swimming spot that sits about 50 minutes south-west of the 'Gong. It's not really the kind of place you can easily Google, as its name is regularly misconstrued, its location is a bit vague and it's often confused with the Blue Mountains' Blue Pool Walking Track, but this—it is not.
Regardless, it's well worth the weekend road trip as it's packed with long, beautiful walks, swimming spots, lookouts, and waterfalls.
Here's everything you need to know about the mysterious, enchanted Blue Pool.
Need To Know
The first thing you need to know about Blue Pool is that it's located within Budderoo National Park. We'd go so far as to say this national park has some of the most scenic walking tracks in the state, and it's known for its magical slew of waterfalls and lookouts.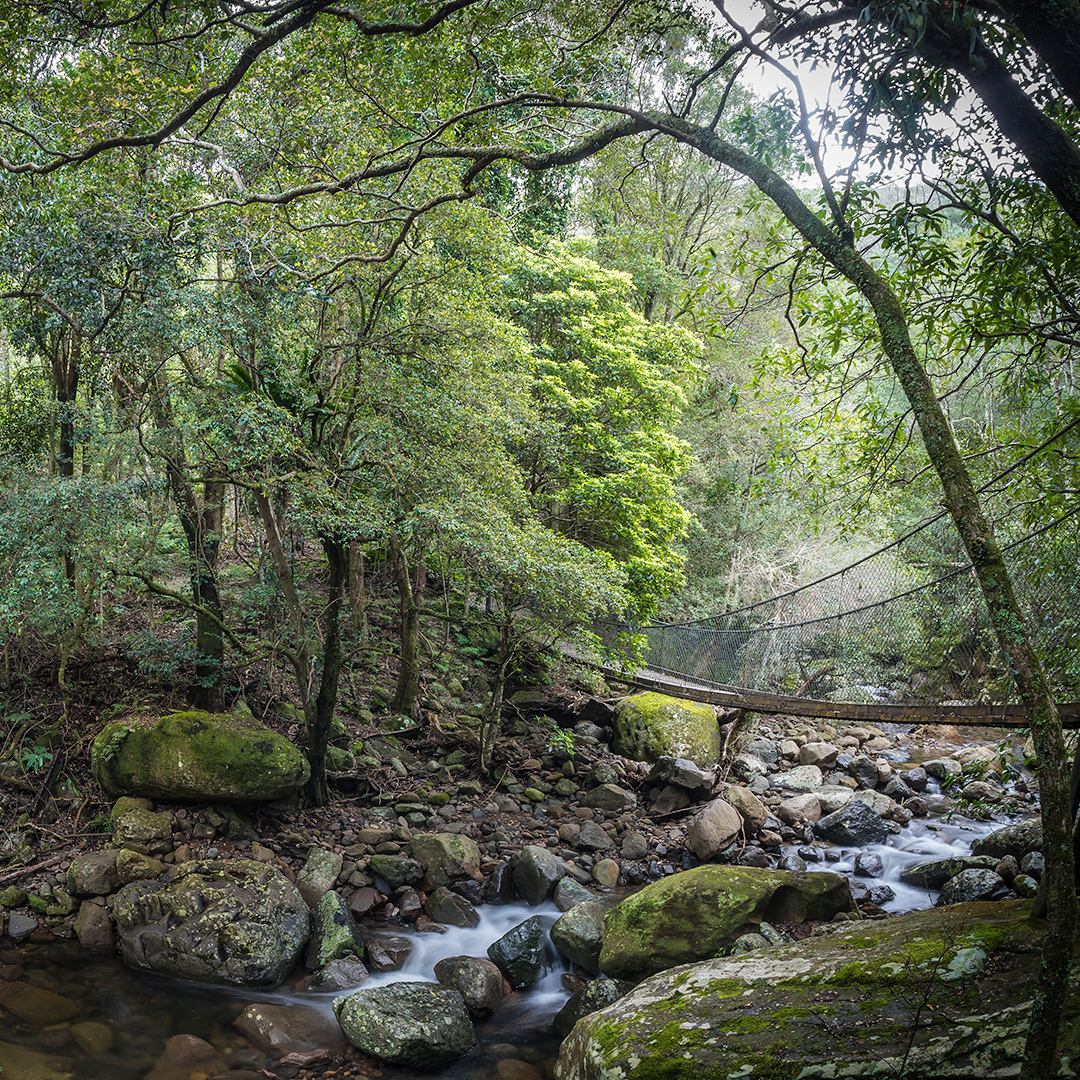 What you're in for here is a sweet collection of walking tracks around the area that all crossover and lead to a number of epic waterfall spots, swimming gems and lookouts. That being said, bring the appropriate walking shoes, lots of water, some snacks, and always check-in with the national park so you're aware of any closures or alerts in the area.
How To Get There
You'll want to plot Budderoo National Park into Google Maps and note that the best entry point to Blue Pool starts from Jamberoo Mountain Road (if you've gone past the Robertson Pie Shop, you've gone too far).
You'll have to follow Jamberoo Mountain Road for a little bit and take the Carrington Falls turnoff when you catch sight of the sign. Then, you'll have to keep your eyes peeled for the Blue Pool sign, which will take you on another right turn and lead you to a small car park. From here, you're free to lace up and get started on the epic walking loop.
Things To Do
Blue Pool
Your first stop is Blue Pool where you can explore the rocky enclaves, catch sight of tadpoles and frogs and just take in the enchanting blue glow of the natural pool.
Nellie's Glen
Continuing on from Blue Pool, you'll find the mossy haven that is Nellie's Glen— one of the best swimming spots south of Sydney, according to us. You can absolutely go for a dip here but we do not recommend not jumping off any of the rocks as the hidden waterfall can be shallow in a few spots.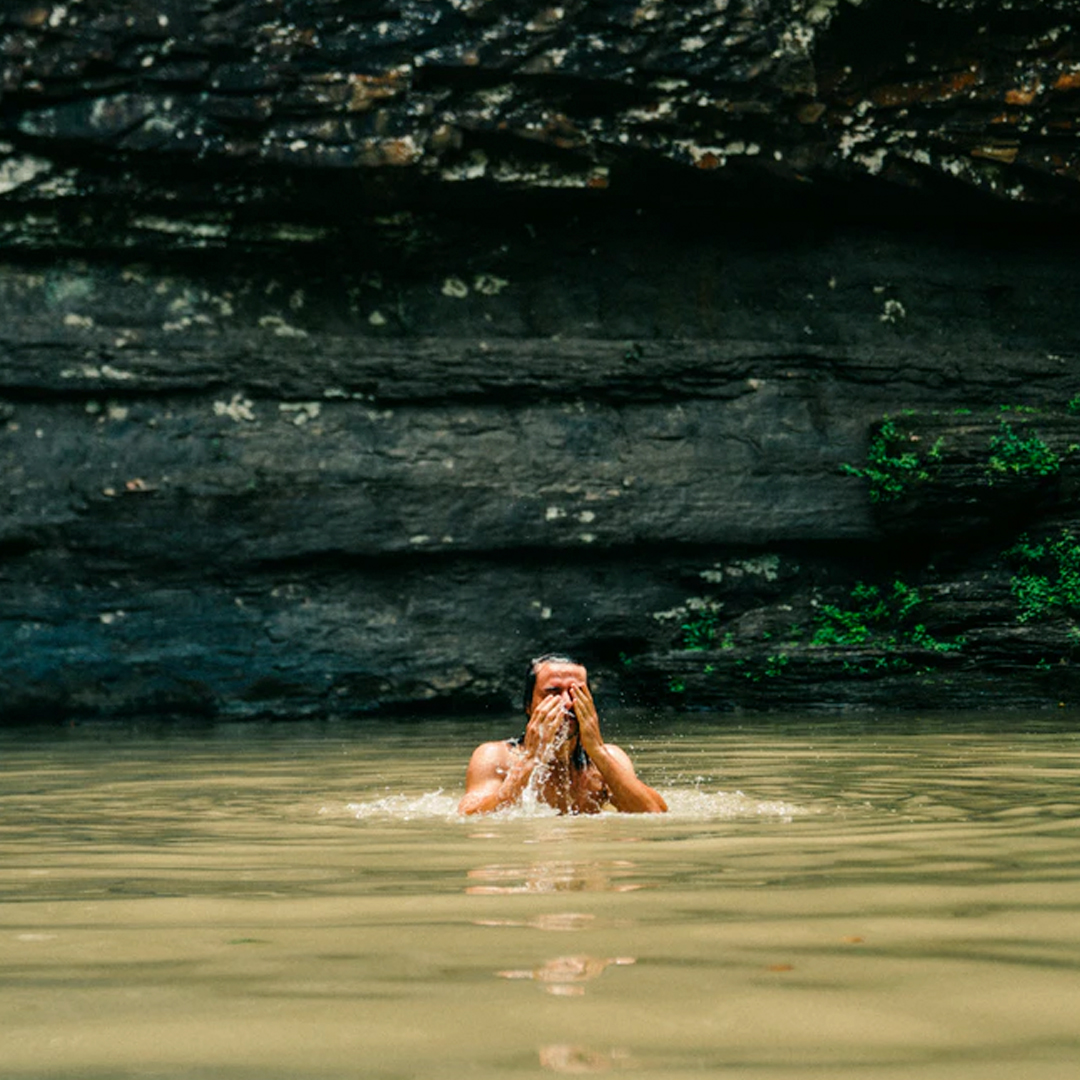 Missingham Lookouts
Once you've dried yourself off, you can head back to Blue Pool and keep walking along the Missingham Lookout Track. This trail leads you along the western edge of the escarpment and shows off Kangaroo Valley in all its glory, as well as a wide-angle view of the spectacular Carrington Falls Gorge.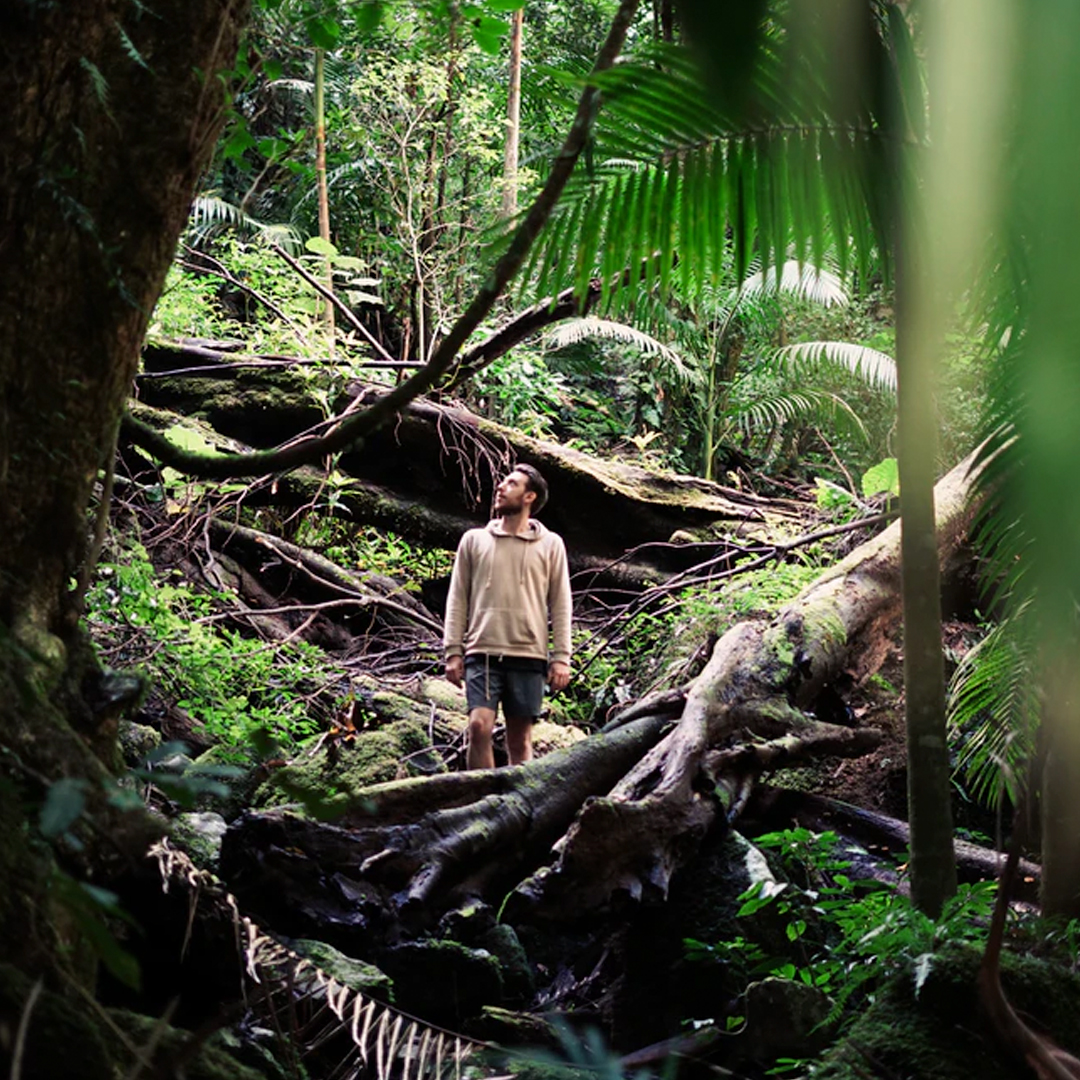 Warris Chair Lookout
If you head back to Nellie's Glen and walk along the Nellie's Glen Walking Track, you'll reach Warris Chair Lookout. This magnificent vantage point gives you a panoramic view of the last remaining pocket of rainforest protected by Budderoo National Park. It's also an easy walk and only spans around a kilometre both ways.
Carrington Falls
Should you have more in the tank, you can always continue all the way to Carrington Falls. This 50-metre plunge waterfall is one of the most breathtaking scenes you'll ever see so we highly recommend you try and fit this one into your weekend adventures.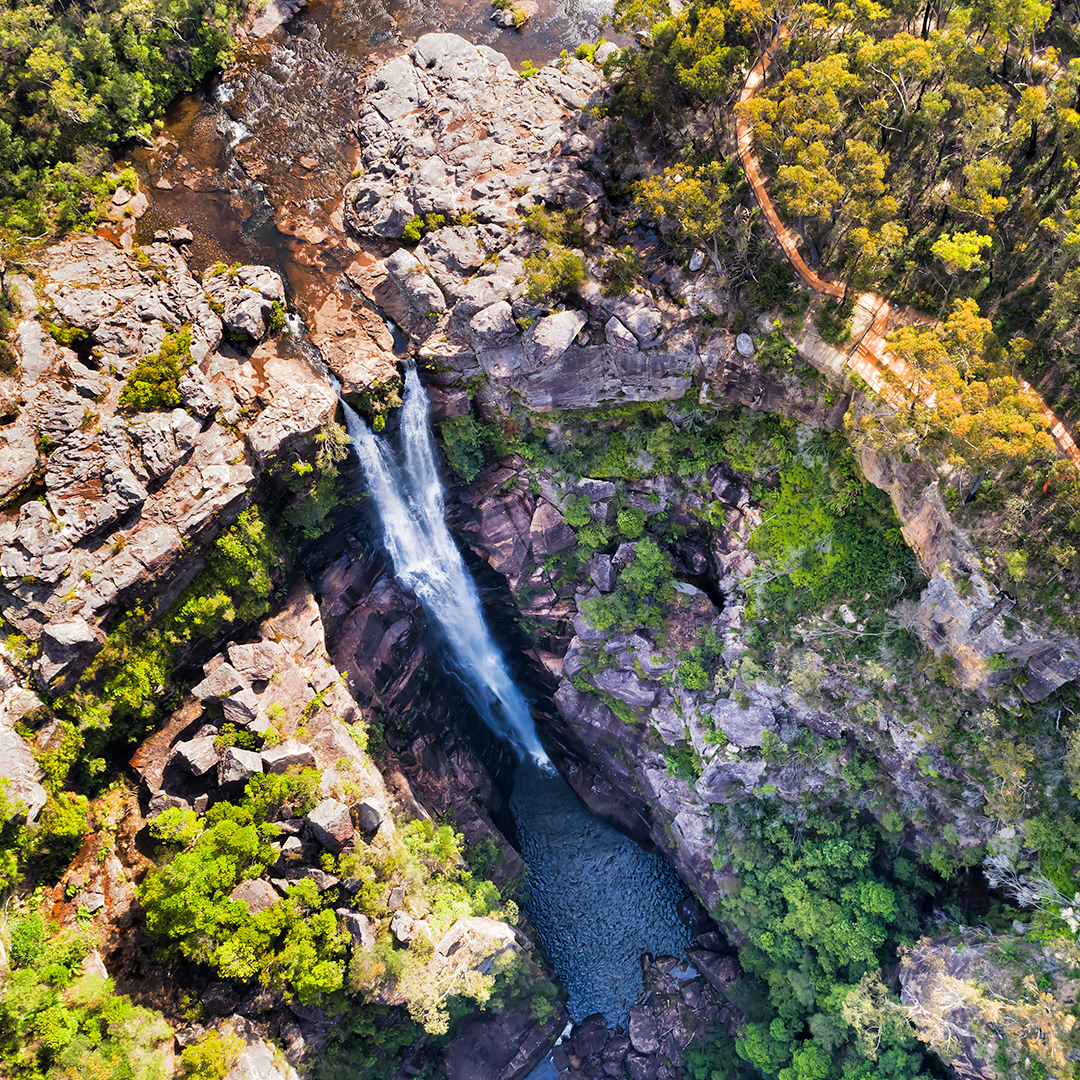 Keen to explore NSW? Here are 5 amazing regions worth the road trip.
Image credit: Bushwalk The Gong, Asiafoto, Jordan Whitfield, Toa Heftiba, Chris Fuller, Zetter