We're rolling into week three of lockdown now—and though you might have resisted the urge to bake banana bread thus far, we reckon it's time to hunker down and embrace all the at-home creativity possible, baking or otherwise.
Here to help in this department is Bondi Clay and their brand-new at-home pottery solution: ClayKits.
If you're not familiar with Bondi Clay, the sustainably-centred studio is one of only a few in Sydney that doesn't use single-use plastic bags, and only uses renewable energy to power its equipment and lights. They also recently launched a member-based studio for more serious ceramicists called The Clayground.
While in-person wheel sessions in their sunny studios are off the cards during lockdown, Bondi Clay has you covered with ClayKits—a cute bundle that includes a 6kg bag of clay, eight-piece toolset, instructional poster, free firing services for your first kilo, and stacks of online tutorials to help you get cracking.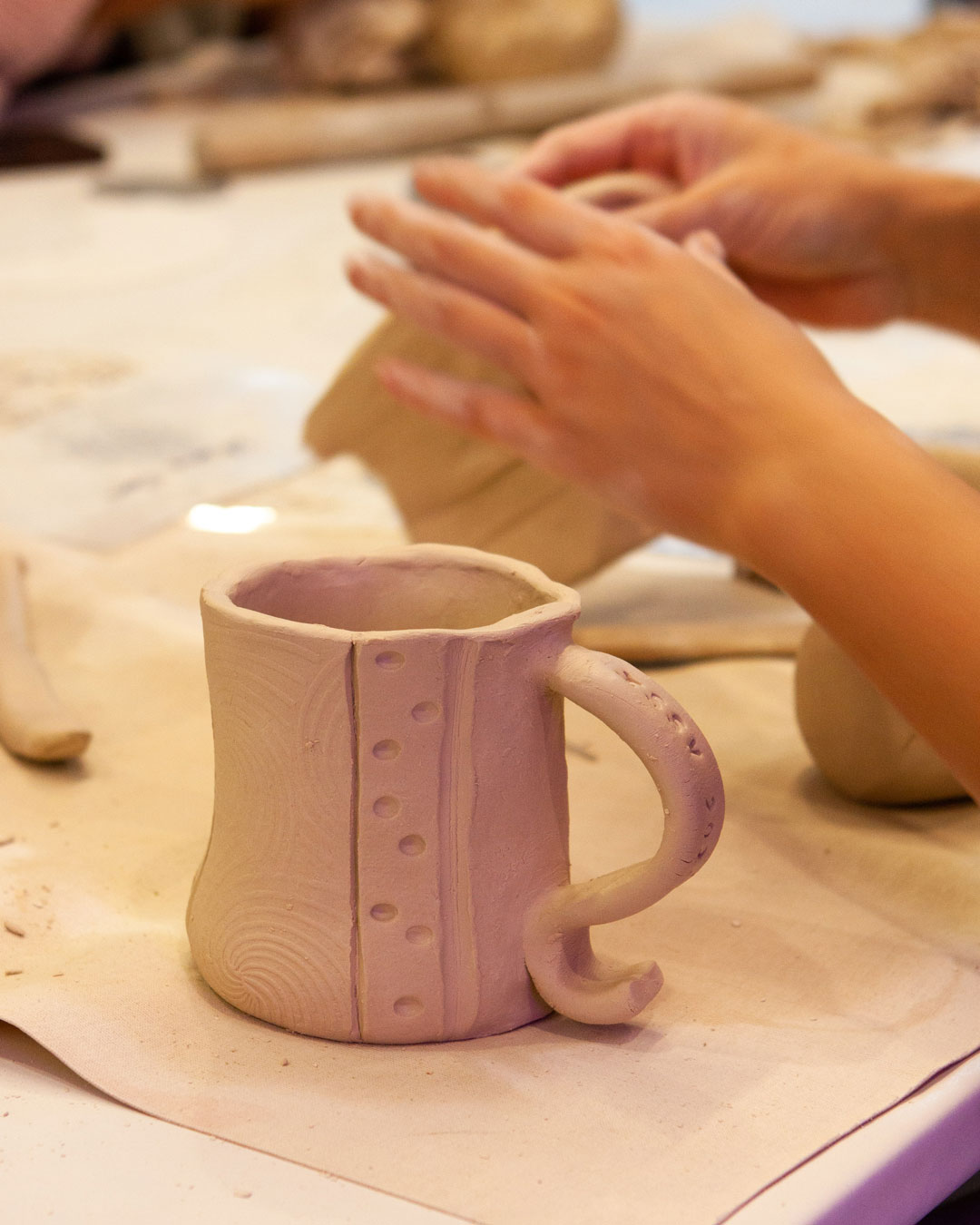 Bondi Clay's library of tutorials have you covered for pinch pots, decorative bowls, hand-built vases, and more—and once you've worked your way through those the team is also hosting Instagram Live classes throughout lockdown.
Each ClayKit is $59, with an additional $15 for delivery across the Eastern Suburbs and Greater Sydney. Order one for yourself, send one to a mate, grab a glass of wine, and unleash your inner artist. Check them out here.
Thirsty? Here's how you can make The Winery's famous mulled wine at home.
Image credit: Bondi Clay