It wasn't too long ago that Brookvale was the nondescript, industrial suburb of the Northern Beaches. Situated just inland from the bustling Dee Why and the upscale Curl Curl, its lack of coastline meant it was overlooked in favour of more glamorous or picturesque locales.
That's all changed in recent years though, and Brookvale is now a byword for great socialising on the Beaches. Most notable is Brookvale's burgeoning brewery scene—which is perfect for a brewery crawl on weekends. Whether you visit just one of the recommendations below or make a day of it, hopping from place to place, you'll be enjoying yourself too much to even notice the absence of those ocean views.
To help you get a read on the area, here's where to eat, drink—and even go out for a dance—in Brookvale.
Pocket Pizza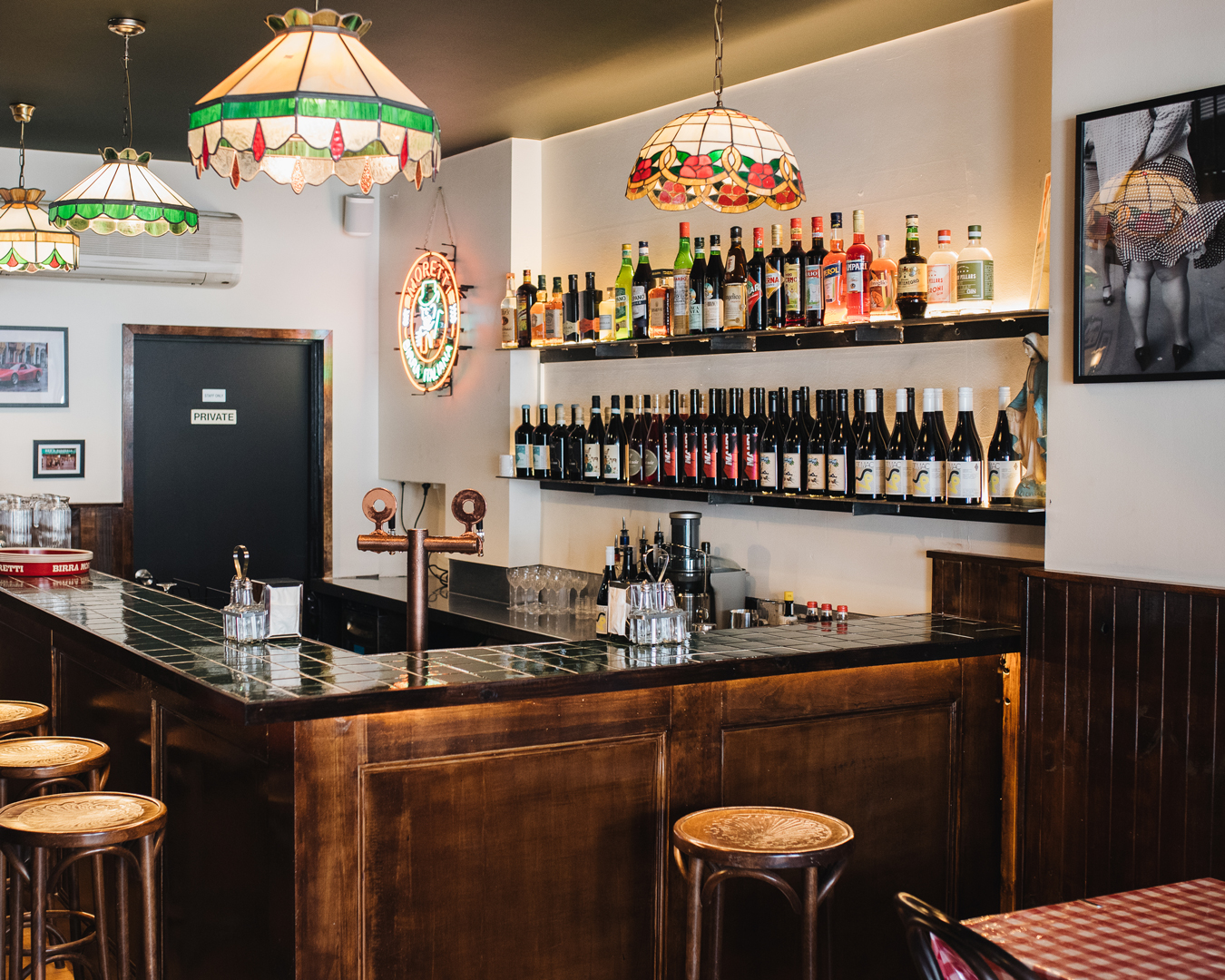 This newly opened pizza joint is sure to replicate the success of its sister branch in Manly with its winning combination of great food and a relaxed atmosphere, but also adding old-school arcade games and an expanded cocktail list into the mix. Vegos are well served by offering such as "Parmaaa! Just Killed a Man" (basically an eggplant parmi in pizza form) and "Cheesus Christ" (a four-cheese offering with thyme and honey) but if you're an unrepentant carnivore, you can't go wrong with the Hawaiian inspired "Gordon Hamsey" or the nduja and spicy salami festival that is "Netflix and Chilli." That's before we've even mentioned the gooey burrata or the signature garlic bread, where caramelised whole cloves of the good stuff are buried inside.
LABEL.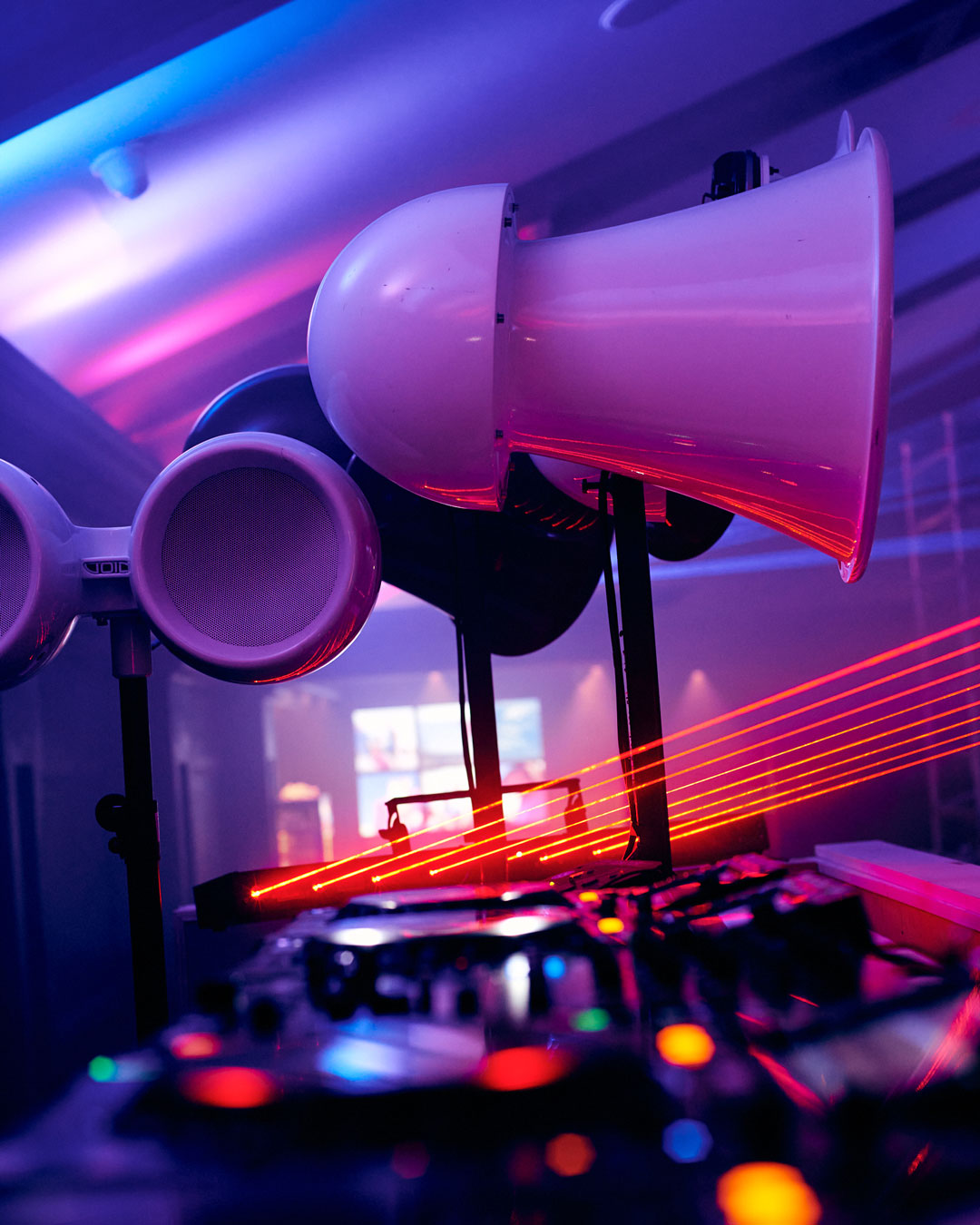 The resurgence of Brookvale as a social hub is perhaps best summed up by LABEL., a warehouse-style spot that's as much an arts arena as it is a cocktail bar and nightclub, always keeping the local community as its focus. Venues on the Northern Beaches aren't known for staying open late, but LABEL. doesn't close its doors until 3am and continues to serve pizzas until that time. As well as a spacious dancefloor and a state-of-the-art sound system ("the type of system you would see on a boutique festival stage," says artistic director Alex Preston), LABEL. is also home to two in-house recording studios, designed for touring artists to collaborate and lay down some tracks.
Coffee Supreme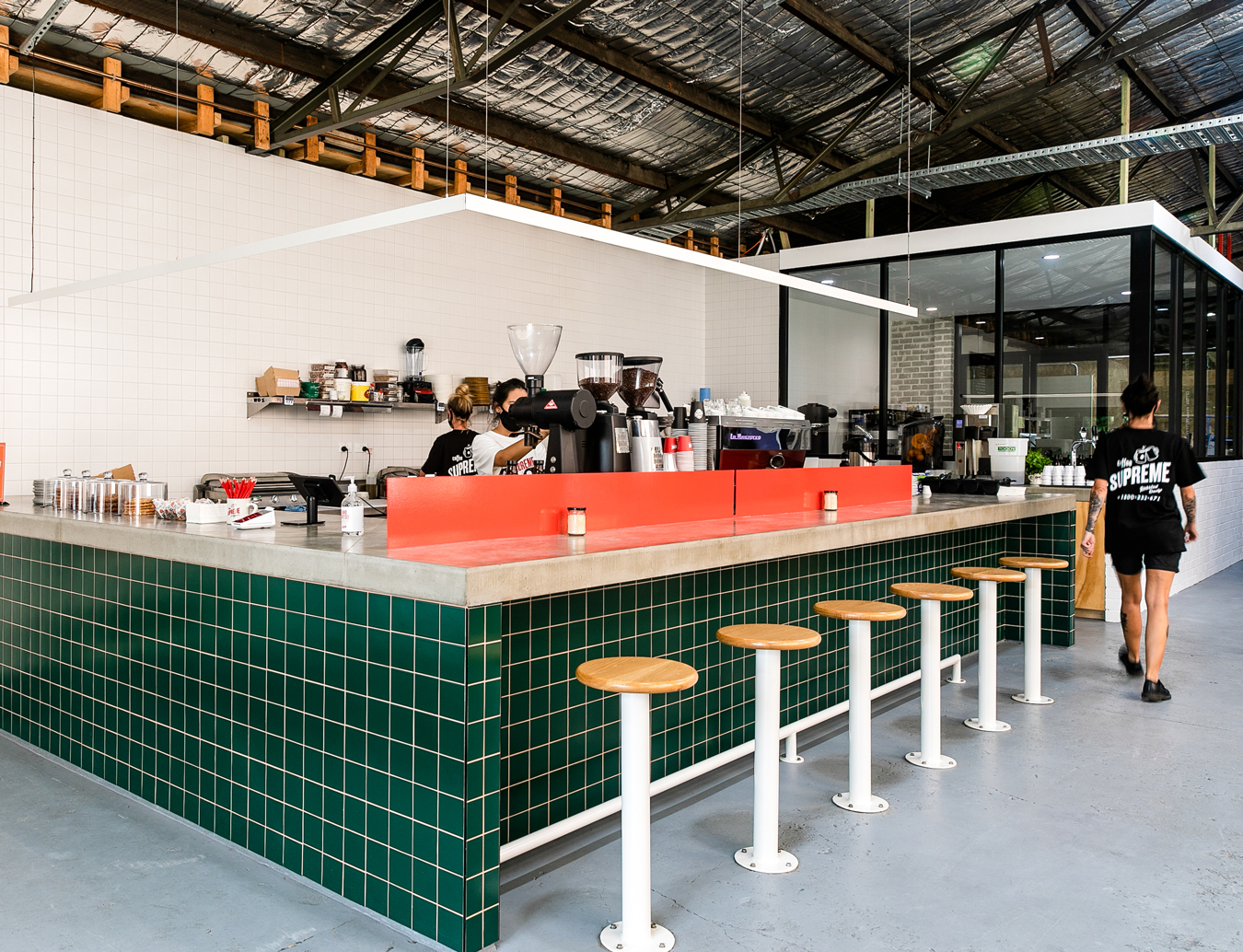 Located inside bike shop Sticky Bottle, this New Zealand company recently celebrated its 20th anniversary of serving hot cups of joe to Aussie java junkies. Their outlet on Mitchell Road in Brookvale is their first venture into Sydney, joining locations in regions as diverse as Melbourne, Wellington, and even Tokyo. When a company has managed to expand as Coffee Supreme have, you know they must be brewing up something pretty special, and that's definitely the case here. There's a breakfast and lunch menu if you want some food with your caffeine but the coffee is the true star, with an extensive selection featuring an ever-changing cast of beans, all following Coffee Supreme's ethos of ethical and sustainable practices.
Bucketty's Brewing Co.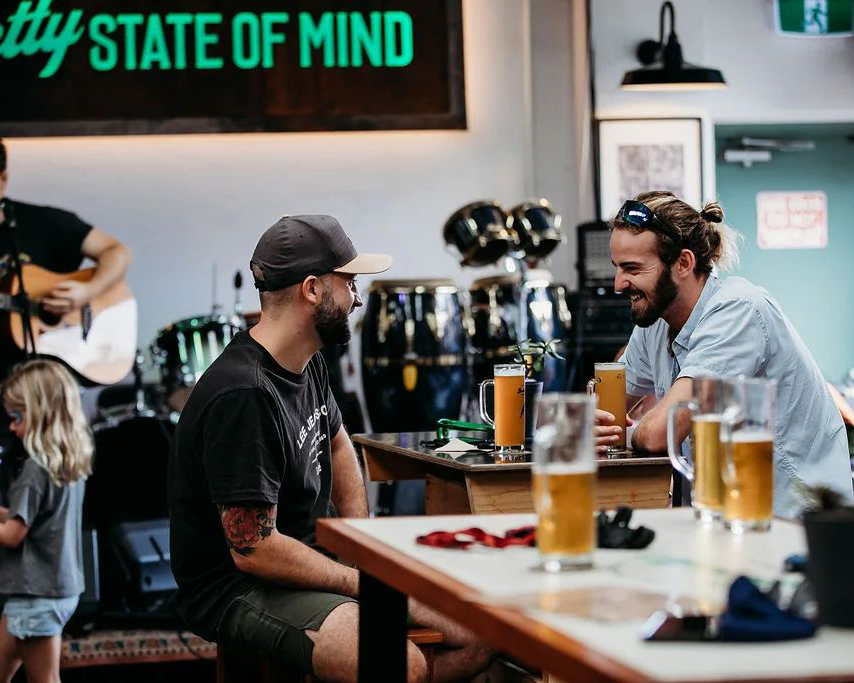 Before visiting Bucketty's, it's worth checking out the blog on their website to see the story of how they've gone from purchasing a rural plot of land in the Hunter Valley to being a great success in Brookvale, and the myriad problems they've encountered in between! Now though, the brewery and bar are enjoying their moment, with queues to get in on some evenings. There are burgers, tacos, wings, and more on the menu to go along with their extensive selection of signature brews, which includes a habanero ale and a Mexican lager alongside classics like IPAs, stouts and hazy ales. If that wasn't enough, there's a packed schedule of live music, ranging from local acts to ARIA-nominated national names.
Nomad Brewing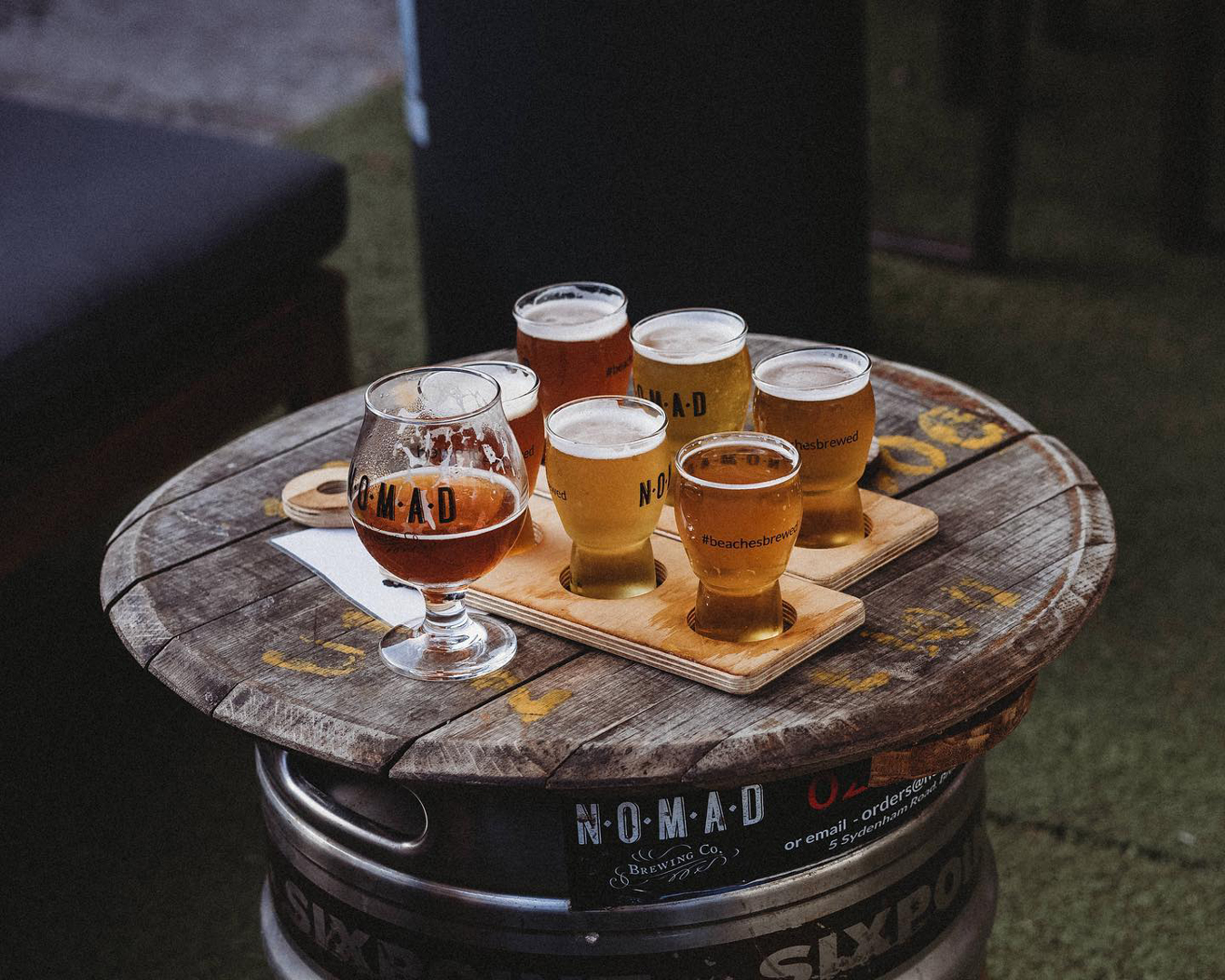 One of the first breweries to get in on the act in the Northern Beaches, Nomad has now won national awards for its beers. Their Brookvale bar and bottle shop features 16 independent craft beers on tap as well as an event space, DJs, and finger-licking Texas BBQ. What's available on draft changes from week to week but you can always expect a range of Nomad's own sour ales, pale ales, and a hazy, hoppy NEIPA, plus guest ales from around the world. If you're lucky you might get to sample the Stone Farking Wheaton w00tstout—a flavourful stout made in collaboration with Wil Wheaton that tips the scales at an eye-watering 11.5% ABV.
7th Day Brewery
The motto of 7th Day is "Drink Good, Do Good", and they combine running a taphouse with supporting causes in the local community and beyond. Not that you need an extra excuse to hand over your hard-earned to them because their beer is so damn good in the first place. From starting out as a crowd-funded operation back in 2016 to where they are today, 7th Day has continued to expand its range which you can enjoy in the brewery's spacious surroundings. There are over a dozen of their creations on tap and, if you're really a fan, you can buy kegs in either 10 or 20 litres to take home with you.
Dad & Dave's Brewing
Brewing on the Northern Beaches for over a decade, Dad & Dave's is, as the name suggests, a family affair. Their brewery and taproom in Brookvale are spacious with plenty of tables both inside and out, and it's dog-friendly. As if to pre-empt the hunger pangs that come from immersing yourself in their delicious hoppy creations, there's a Dad & Dave's branded food truck permanently ensconced out front serving up moreish burgers, loaded fries, and popcorn chicken. As well as the range of brews you'd expect, you can also sample spirits from Wildspirit: a distillery run by the Dad & Dave's extended family.
Barrel One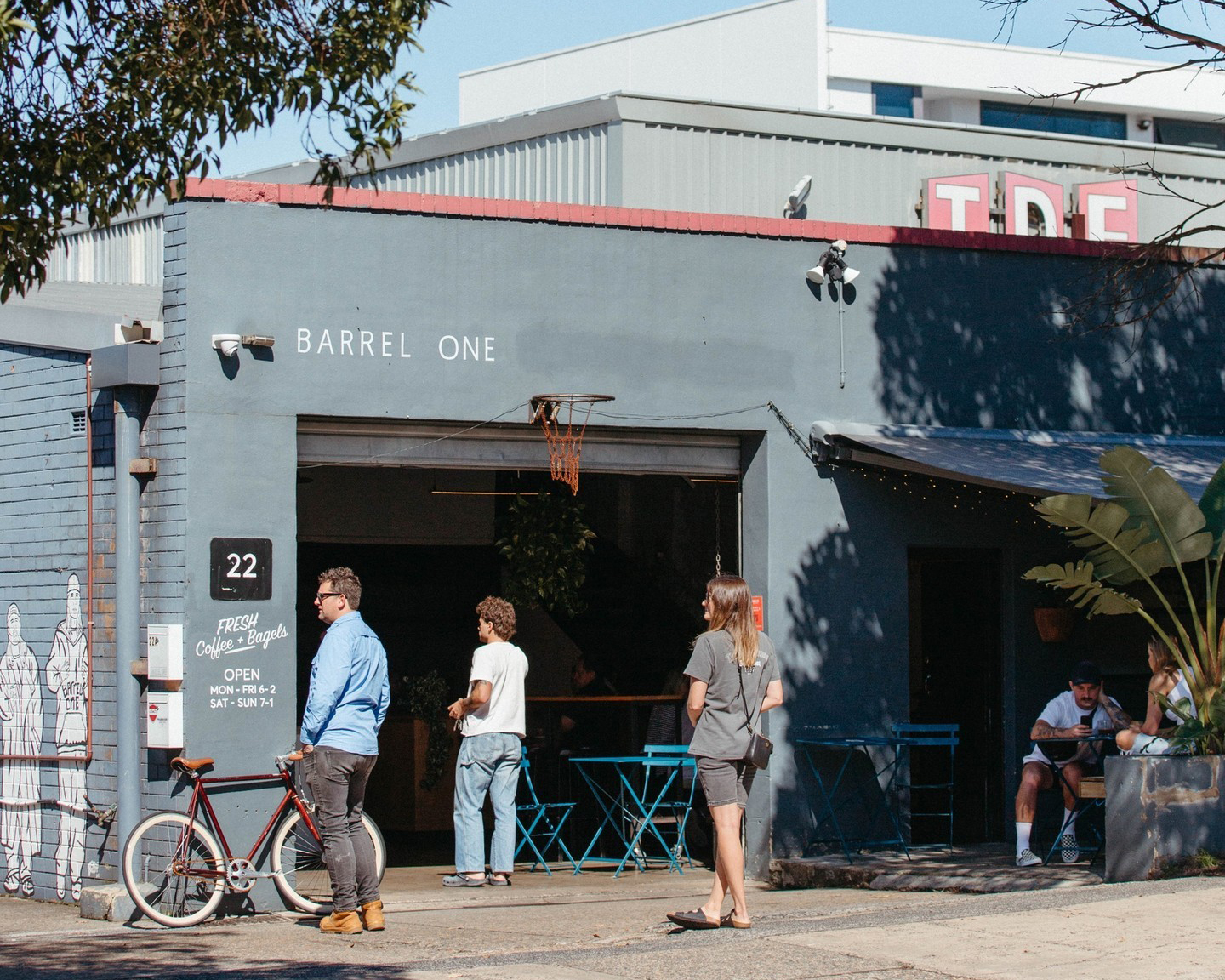 Barrel One Coffee Roasters do great coffee—it's true—but it would be remiss not to mention their grilled cheese sandwiches as soon as possible in this paragraph. There are three options: the Calabrese, the Fondue, and the Pimento, and all come with oodles of the kind of moreish, stretchy cheese you normally only see in pizza adverts. There are also Reuben and Cubano sandwiches on the menu, as well as a great range of bagels. Their smooth and expertly-made coffee comes from a truly great place—they make a point of supporting farmer co-ops and self-sustaining estates, and back initiatives that enable economic viability for independent growers.
Manly Spirits Co.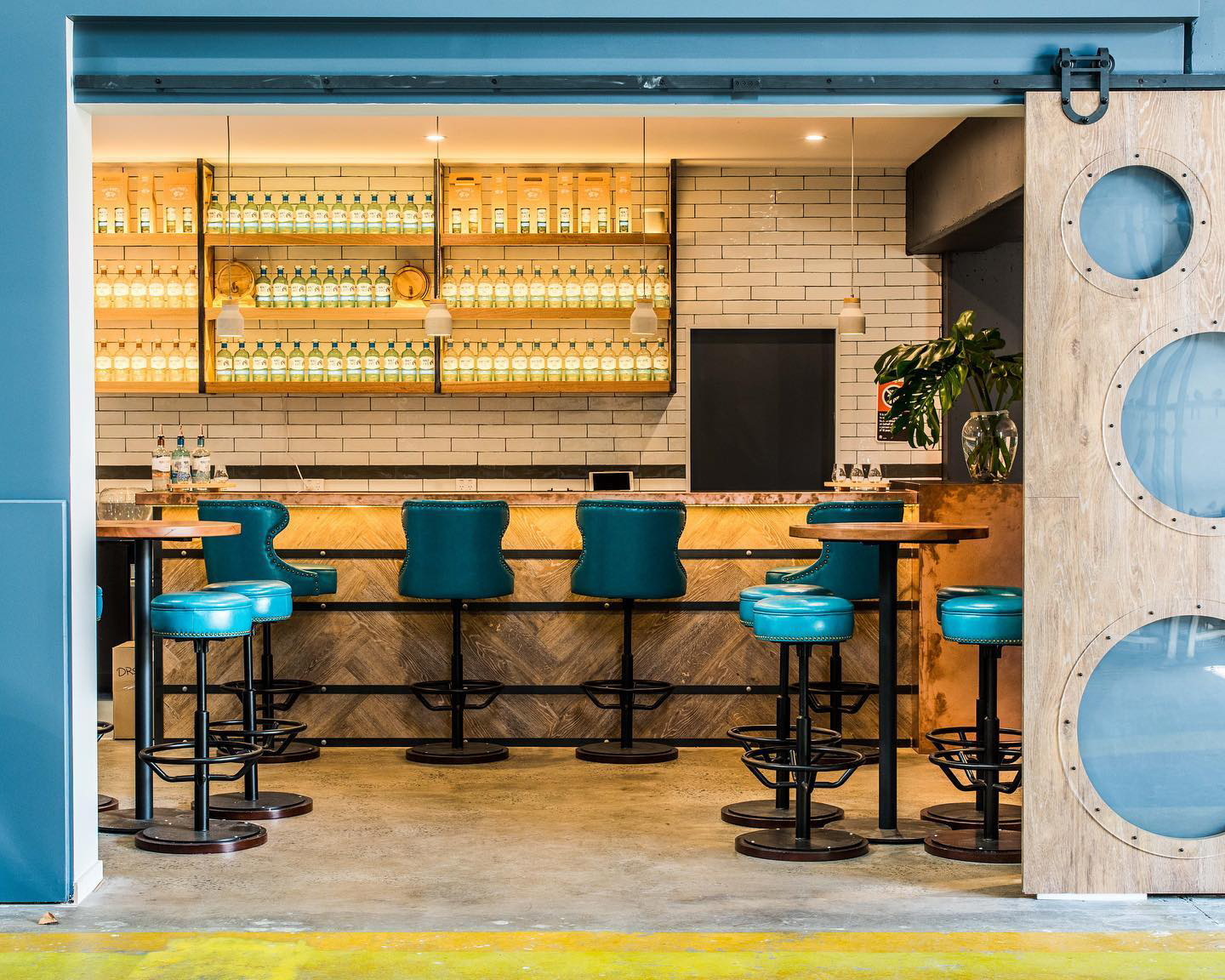 If you type "Manly Spirits Co." into your search engine of choice, it comes up as a "cellar door/distillery tasting bar/gin school" which is one heck of a triple threat. Their selection of gins, vodkas, and whiskies is inspired by the local coastline, collaborating with forager Elijah Holland to add marine botanicals into their recipes. They offer distillery tours and cocktail masterclasses, and in their distillery bar, you can sample the full range of what they produce. From tasting flights to signature cocktails, there's something to suit every taste. Manly Spirits Co. also offers award-winning liqueurs – there's a zesty limoncello, a coffee liqueur with caramel and sea salt, and, for the daring, the mysterious-sounding "Distillery Secret Liqueur."
Still hungry? Check out all the best restaurants in nearby Manly.
Image credit: Pocket Pizza, Pocket Pizza, Maclay Heriot, Coffee Supreme, Bucketty's, Nomad, Barrel One, Manly Spirits