Not all heroes wear capes but we believe Butter's head chook, Julian Cincotta, is onto a breakfast feed so good, it should be criminal not to try it.
Enter his newest concoction, the aptly named "Egg Thot Muffin". We mean, just look at it, it hardly needs an explanation: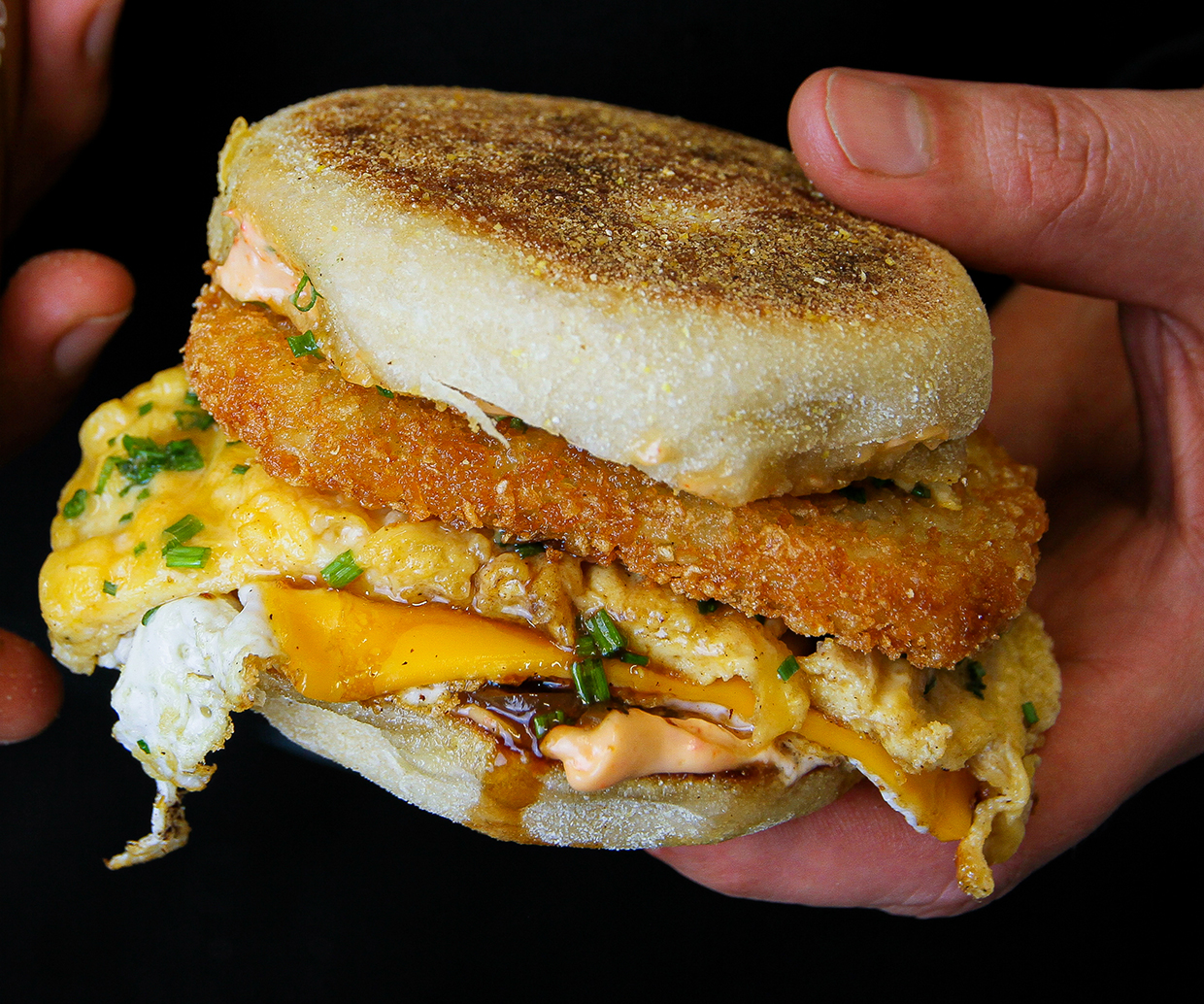 For those who love the finer details, Butter's first breakfast offering is the egg stack of your dreams, loaded with Butter's silky scrambled eggs, kombu glazed caramelised onions, salted chilli mayo, Japanese BBQ sauce, a fried egg, gooey cheese, and fine herbs all on a This Is Us sourdough English muffin. Let that marinate in your hungry brain for a second.
What's more is that you can add on a heap of extras like golden hash browns, bacon, fried chicken thighs, fried field mushrooms, and even fried aphrodite halloumi.
Butter's all-new weekend breakfast will kick off at 9.30am and go until 11am every Saturday and Sunday for the whole of July at all Butter locations (Surry Hills, Parramatta, Chatswood)—and yes, with Sydney's lockdown currently in play, Butter's breakfast will be available takeaway and via UberEats.
Keen to give it a go this weekend? On Saturday 10 July and Sunday 11 July) you'll even score a free Suntory Boss Coffee with every Egg Thot Muffin purchase.
Now, check out where to find Sydney's best cinnamon scrolls.
Image credit: Butter