Originally slated to open in July this year, we finally have an official open date for Josh Niland's newest Sydney eatery, Charcoal Fish.
In true Niland form, the Rose Bay venue is a totally fresh idea for Sydney: a fish and chip shop concept that pairs the nostalgia and simplicity of a charcoal chicken shop with his new school approach to seafood. And, at long last, it will open this Wednesday 15 September (for takeaway only while COVID restrictions are still in place).
As for what's in store, at Charcoal Fish, the idea is to plate up accessible, restaurant-quality chargrilled fish that's both friendly but equally as impressive as we've come to expect from the renowned chef and his team. "Charcoal Fish has been an ambition of mine for the past 12 months," Niland tells us. "I feel it is absolutely essential to Sydney's dining footprint that we have a charcoal chicken equivalent available for fish."
For the most part, Charcoal Fish will serve just one kind of fish—Aquna Murray Cod from Griffith in NSW. It's an interesting move for a chef who's known to hero diversity when it comes to seafood, but as with anything Niland does, there's plenty of thought behind it.
Firstly, the Murray Cod was picked because its sweet, white flesh is perfect for grilling, and it's stable enough to make the journey from the Aquna Aquaculture farm in Griffith to the sparkly shores of Rose Bay. The fish also fits well with Niland's minimal waste, whole fish mantra—92% of the Murray Cod will be used.
"By selecting one single fish, it puts in place necessary guardrails that ensure minimal wastage and allows me to create a structure for our team to in turn elevate the standards of consistency and efficiencies which are oftentimes the two shortfalls of a fish business," Niland explains. "Furthermore, the opportunity that Aquna Murray Cod presents exceeds all preconceived ideas around what is truly possible with a fish. By doubling the output of one single fish, it means that instead of taking two we only need one."
The heads, frames, and fins of the fish will make gravy, which will become the sauce for a gravy roll filled with picked rotisserie cod fillet ($22). The fish offal will be removed and sent to Saint Peter and Fish Butchery to be used in both venues' now-iconic fish charcuterie.
Fish collars will be grilled over charcoal and served with a fermented tamarind hot sauce to create BBQ Murray Cod wings—like chicken wings, but fishier (four pieces for $24). There's also a rotisserie Murray Cod salad with avocado, butter lettuce, charcoal tomatoes, and herbs ($28). Soon to come on the menu, and perhaps the pièce de résistance and most innovative trick of all—the fat from the cod will be rendered and used in Murray cod fat caramel ice cream. Incredible.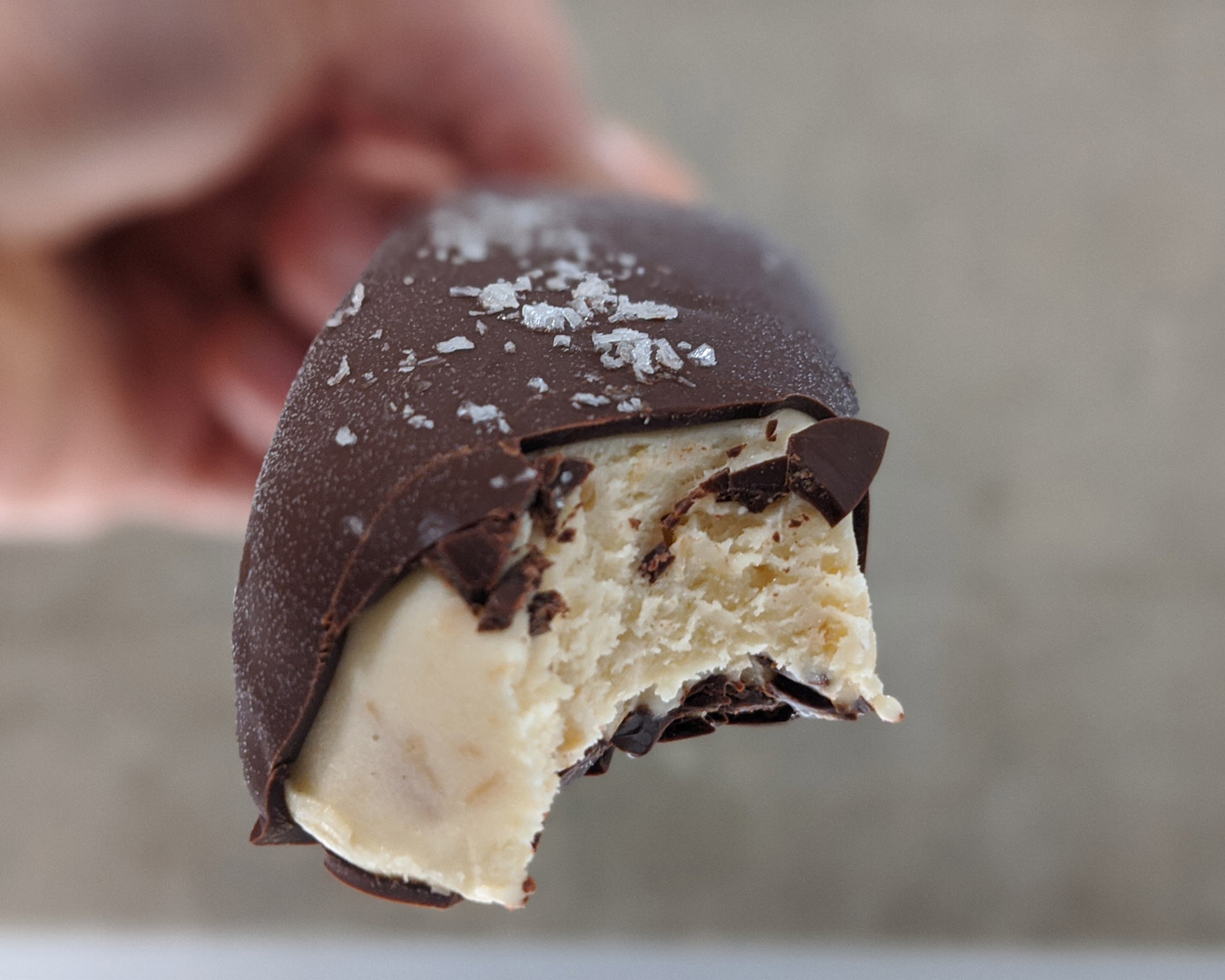 As well as the rotisserie cod and gravy rolls, at Charcoal Fish you'll be able to pick up a butterflied, boneless stuffed Murray cod as a whole fillet, half, quarter, or single—just like your classic charcoal chicken shop. Alongside the cod in its various tasty forms, Charcoal Fish will also serve up seasonal salads and charcoal-grilled vegetables too, and yes, chips, roast potatoes, and floury baps.
Charcoal Fish is licensed too—and you'll be able to pick up bottled cocktails created by Matt Whiley and the Re team. There's a Charcoal Fish Old Fashioned, a Saint Peter Martini, and a yuzu and matcha Margarita in the mix ($20 each).
Josh Niland is a real national treasure who has been on a steady starward trajectory across the last few years. In 2020, he won two awards at the James Beard Awards in the States (basically the Grammy's of food culture) for his book The Whole Fish Cookbook. Earlier this year, Niland was named in the inaugural 50 Next list for his groundbreaking "scale-to-tail" revolution, and his second book dropped in July.
For more information about Charcoal Fish, including opening hours, head over here.
Now, check out the Sydney coffee heroes campaigning for a world with truly sustainable coffee.
Image credit: Rob Palmer and Josh Niland