Home of the cheesecake pavlova, doughnut burger, and s'more's waffle combo, let's just say the feeds at Cheatday Sydney are what your wildest dreams are made of. These are the types of desserts that can only be imagined when you visualise your very last meal on this planet.
As for what Cheatday treat is now making some serious headway around Sydney, it's their custard tarts that are truly selling out like hotcakes right now. More specifically, Lotus Biscoff custard tarts and peanut butter and jam custard tarts which they've amped up to a size you can share with all of your roommates (so about six to eight serves).
"We make a sweet shortcrust pastry for the shell and we have developed a traditional egg custard to suit our Cheatday custard tarts without any fillers, cornflour, or gelatine," says George. "These are traditional egg custard tarts and are baked until just set and finished with a fresh grating of nutmeg which hits the spot."
For lockdown, Cheatday is creating monster versions of its iconic custard tarts and delivering them far and wide around Sydney.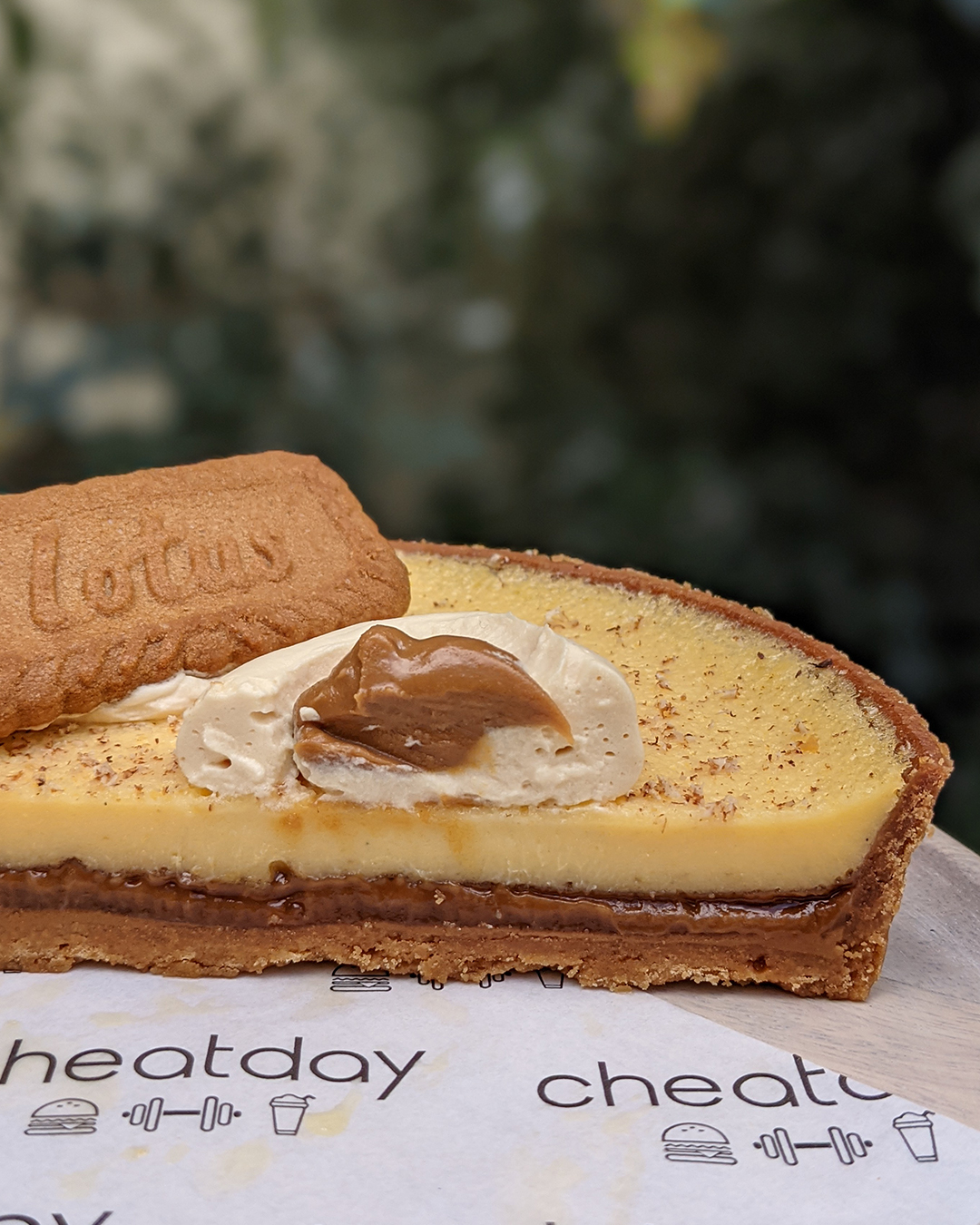 Each mega tart is made to order and you'll need to make sure you call two days before to secure yours on 02 8502 8043.
"The best time to call is early morning or afternoon as the lines get jammed during the day with store orders. Or, you can flick an email to hello@cheatday.com.au and one of the team will respond and get in contact," says George.
The giant tarts are going for $40 a pop and the team will be doing free local deliveries for anyone residing in the Canterbury, Bankstown, and St George LGAs over the lockdown period every weekend (be sure to order before 4pm on Thursdays for the weekend run).
Should you be outside of this delivery range, Cheatday has partnered with Cake Hero so they can deliver to the following postcodes:
2000 - 2079
2085 - 2107
2109 - 2156
2158
2160 - 2172
2174 - 2229
2232 - 2249
2557 - 2559
2564 - 2567
2747 - 2751
2759 - 2764
2766 - 2774
Still hungry? Here are 26 of Sydney's best desserts you can get delivered or takeaway.
Image credit: Cheatday