The Swedes call them "semla", Italians call them "maritozzi" but whichever part of the world you're from, nothing beats the humble cream bun.
The cream bun takes many forms and variations but, for the most part, these lighter than air treats are made with an enriched dough bread roll which, after it has cooled, get pumped with fresh whipped cream. Genius.
Read on for the best cream buns in Sydney.
Poles Patisserie
PENRITH
Poles Patisserie is a culinary throwback to sweet treats of yesteryear, so brace yourself for a menu pinned with fluffy scones, honey rolls loaded with cinnamon cake and vanilla buttercream and, you guessed it, cream buns bursting with good stuff. Made with a sweet yeast dough bun that gets mixed in with sultanas, the buns here are no lite affair. The fresh cream situation here is plentiful and your first bite will treat you to hints of sweet raspberry jam in the centre too. Topped with an extra drop of jam and dusted with icing sugar these morsels come out perfect every time.
Marta
Rushcutters Bay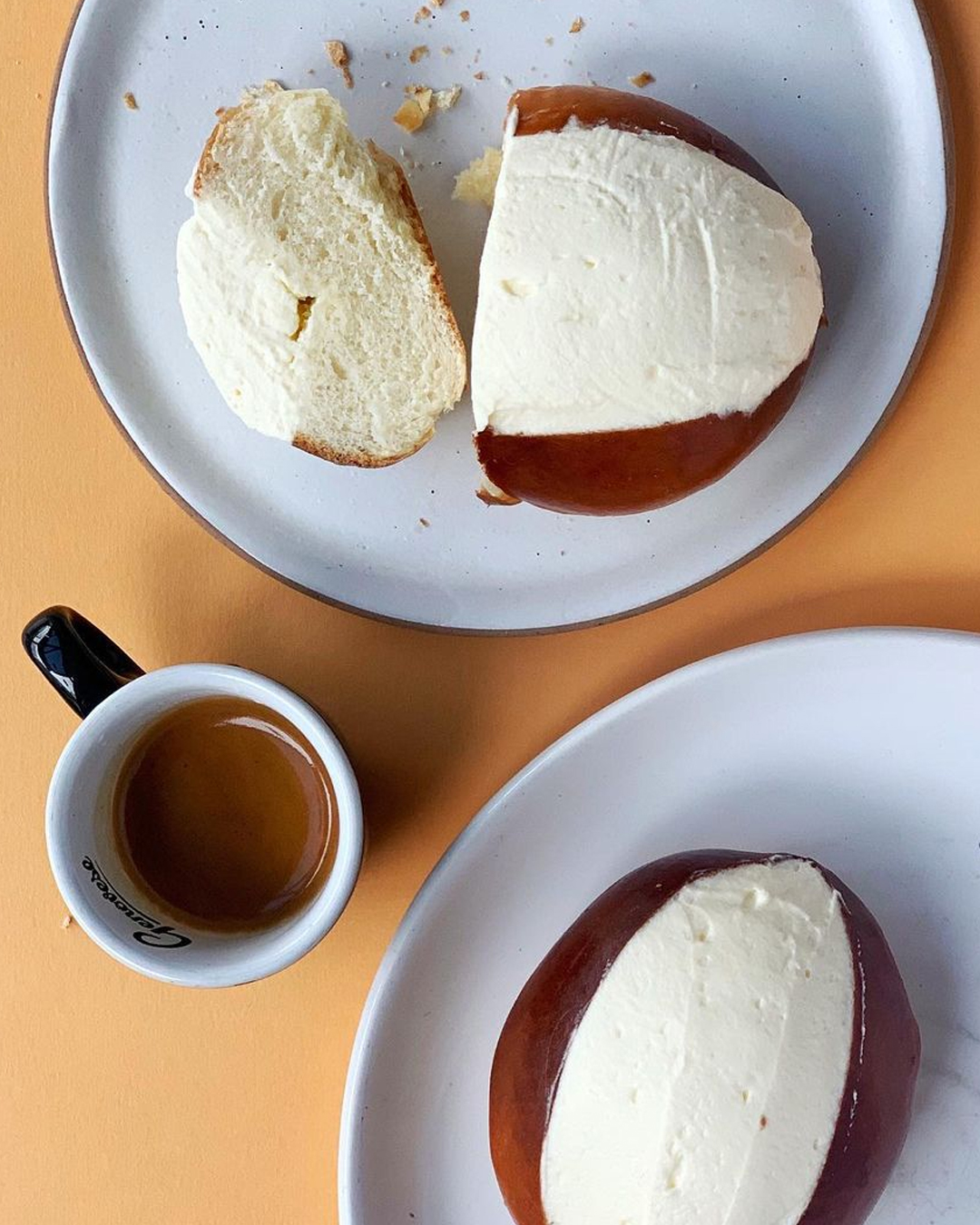 When Marta owner Flavio Carnevale opened his Roman-inspired lockdown bakery last year, he identified a big opportunity in Sydney's hospo scene. What started as a temporary fix to keep business going against the tides of COVID restrictions, inevitably flourished into one of Sydney's biggest weekend must-visits.
Now, Marta sports a permanent bakery every Saturday and Sunday where you can order takeaway or home-delivered. The cream buns here are called maritozzi—Italian-style cream buns which hail back to the streets of Lazio. Marta's buns are filled to the brim with whipped cream (sweetened) and you'll also find other flavours ready to go including Nutella and pistachio too.
Fuji Japanese Bakery
Killarney Heights
Fuji Japanese Bakery is a family-run bakery that has been churning out red bean buns, Japanese-style meat pies, and fried noodle rolls since the 80s (they're also famous for whipping up a tasty chicken nugget roll with a secret fruit sauce and yes, it's obviously delicious). On the sweeter side of things, there's a cream bun here loaded with custard cream and a chocolate cream horn—a shell-shaped bun filled with chocolate custard cream.
Western Sydney Donuts
WILLMOT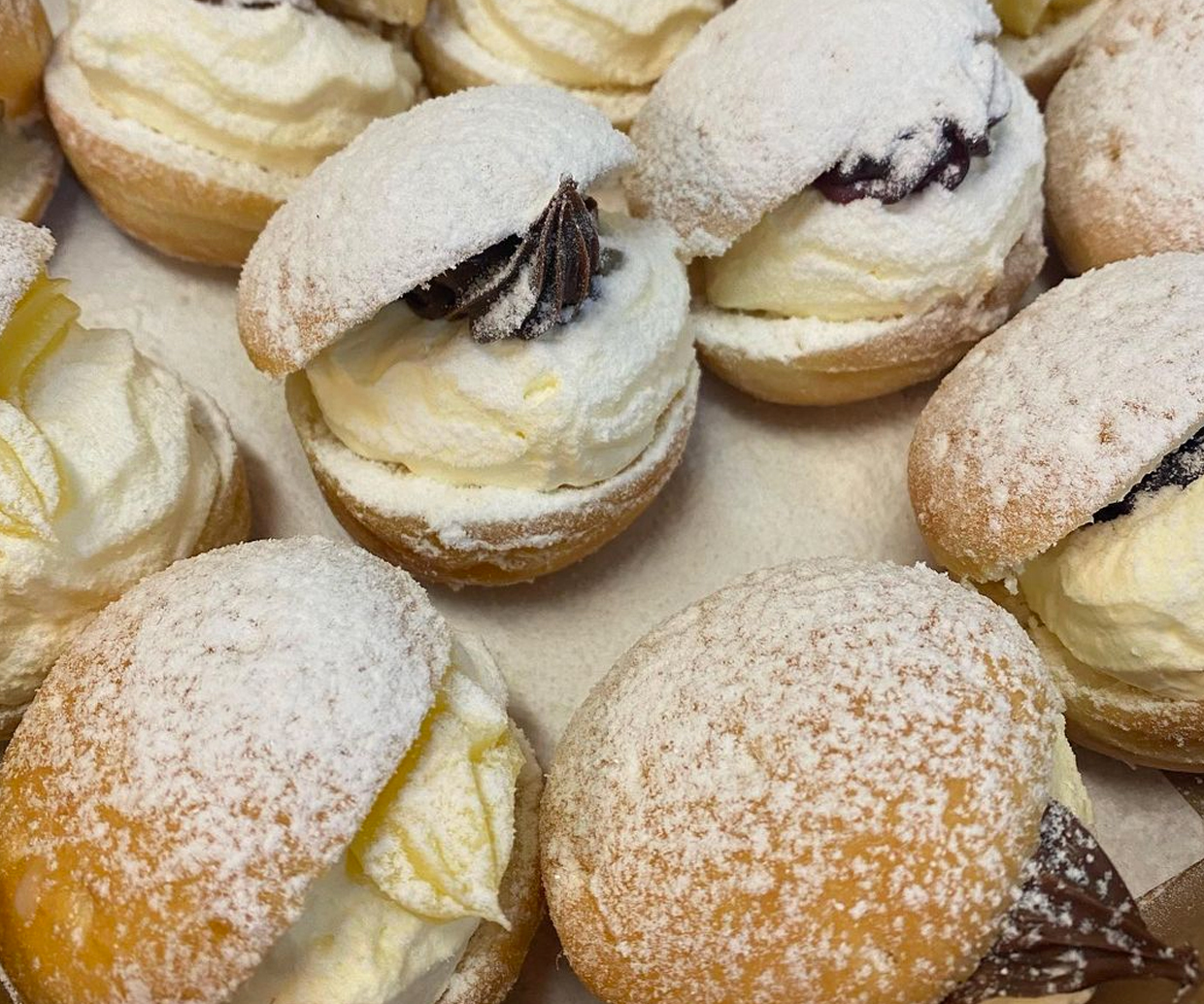 If your cream bun addiction hits at all times of the day, you'll want to draw your attention over to Western Sydney Donuts. The team here make extra-long jam and cream doughnuts, not to mention the flavour line-up spans everything from custard and apple to chocolate and caramel. When you're not looking for a super extra doughnut cake, you'll find mega cream buns made fresh every day. Fillings look like fresh cream or custard with Nutella, jam, caramel, lemon, apple, blueberry and strawberry twists. You can swing by Wednesday and Saturdays to pick-up, but we strongly suggest you pre-order to avoid missing out.
LAB Bakery
Strathfield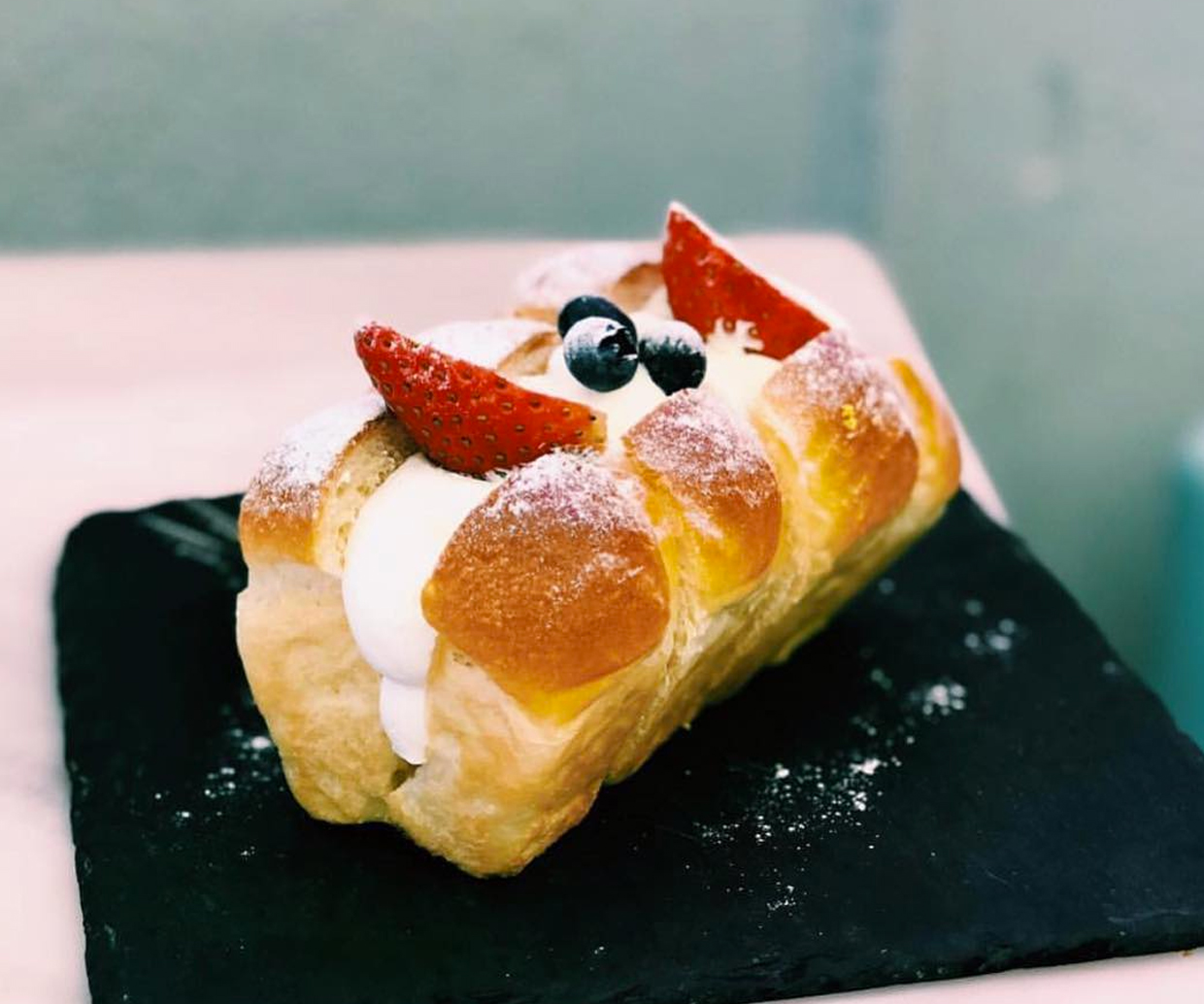 As far as cream buns go here, there are a few lush twists on the staple you'll want to indulge in. The first at LAB Bakery looks like the classic buttercream bread which looks like a scoop of butter sandwiched between two brioche rolls—simplicity at its finest. Elsewhere on the menu, you'll find the strawberry and cream bun, packed with fluffy cream, topped with fresh fruit and dusted with icing sugar and yes, it's lighter than air. The crew at LAB Bakery have also been known to whip up an oreo cream bun from time to time, so keep an eye out for her occasional cameo.
Still looking for something sweet? Here's where you can find Sydney's best cinnamon scrolls.
Image credit: Poles Patisserie, Flavio Carnevale, Western Sydney Donuts, LAB Bakery