If there's one thing that's been thriving this year, it's the reemergence of the age-old drive-thru. Convenient and COVID-friendly, this concept has been reimagined in numerous ways from drive-thru rooftop cinemas, drive-thru food truck festivals and drive-thru gin bars.
Needless to say, we're not one bit mad and now, you can add an iconic drive-thru charcoal chicken joint into the mix. Yep, you can be rolling through and ordering up El Jannah's delicious Lebanese-style chicken with garlic sauce as soon as this Saturday.
The new outpost is El Jannah's first-ever drive-thru and walk-in restaurant and you'll find her churning out the good stuff in Smithfield.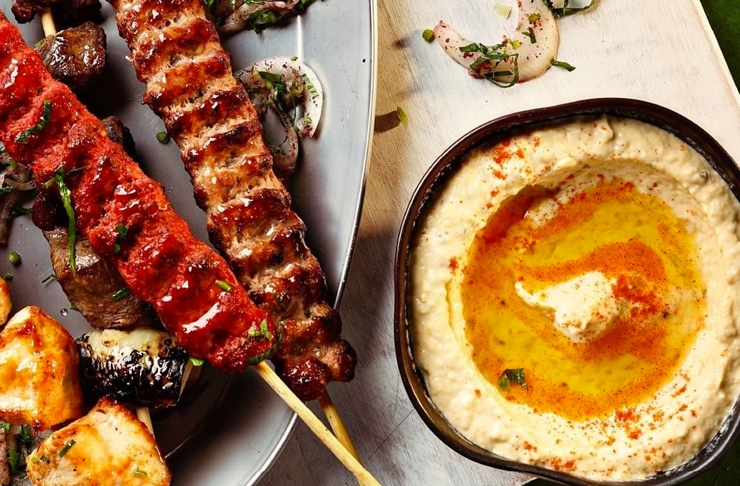 As for what you can dig into on the menu, you're in for the staple half and quarter chickens and a big range of rolls, including the garlic loaded chicken roll, shawarma roll (with marinated beef, tahini and green pickles) and the ever-famous hot chips roll. There's also burgers like the EJ chilli chicken or schnitzel burger packed with tangy mayo and kafta and soujouk skewers.
For the hungriest souls, you'll also get to skrrt skrrt your way through and pick up an El Jannah platter loaded with three skewers, crunchy chips, hummus or baba ganoush, garlic sauce, chilli bread and bread.
El Jannah Smithfield will have its grand opening this Saturday 8 August and is located on 3/16 Smithfield Road.
Plus, here are the best burgers in Sydney.
Image credit: El Jannah