No doubt, Sydney's restaurant scene is evolving. Of course, that's largely due to the way of the world in 2020 and the colossal blow dealt to the industry across the last few months. But maybe also, a little good change is in the air thanks to a few boundary-pushing thinkers in our food and drink world.
Fabbrica—a soon-to-open, first-of-its-kind pasta emporium from the talented team behind Ragazzi, Dear Sainte Éloise and Love, Tilly Devine—will definitely be pushing boundaries for Sydney.
Specifically, the idea for Fabbrica (a word that loosely translates to "factory") belongs to Sydney wine bar legends Matt Swieboda and Nathanial Hatwell, Ragazzi head chef Scott McComas-Williams, and Cameron Birt of Fino Foods.
Part deli, part pasta shop, part commercial kitchen and part den of culinary action and inspiration, it'll be an extension of the pasta we've come to know and love at Ragazzi—and a spot to live and breathe the ritual of pasta making, and then some.
So yep—fresh pasta and Ragazzi sauces to shop at your leisure. But also the tools to make your own at home, like Tipo 00 flour, biodynamic eggs, guanciale and pecorino romano (for a proper carbonara, of course). And then house-made breads, hard-to-find olive oil, organic garlic and tomatoes, house-made sausages, Cantabrian anchovies, preserved ingredients, meat and "whatever else is local, in season and delicious," Swieboda says.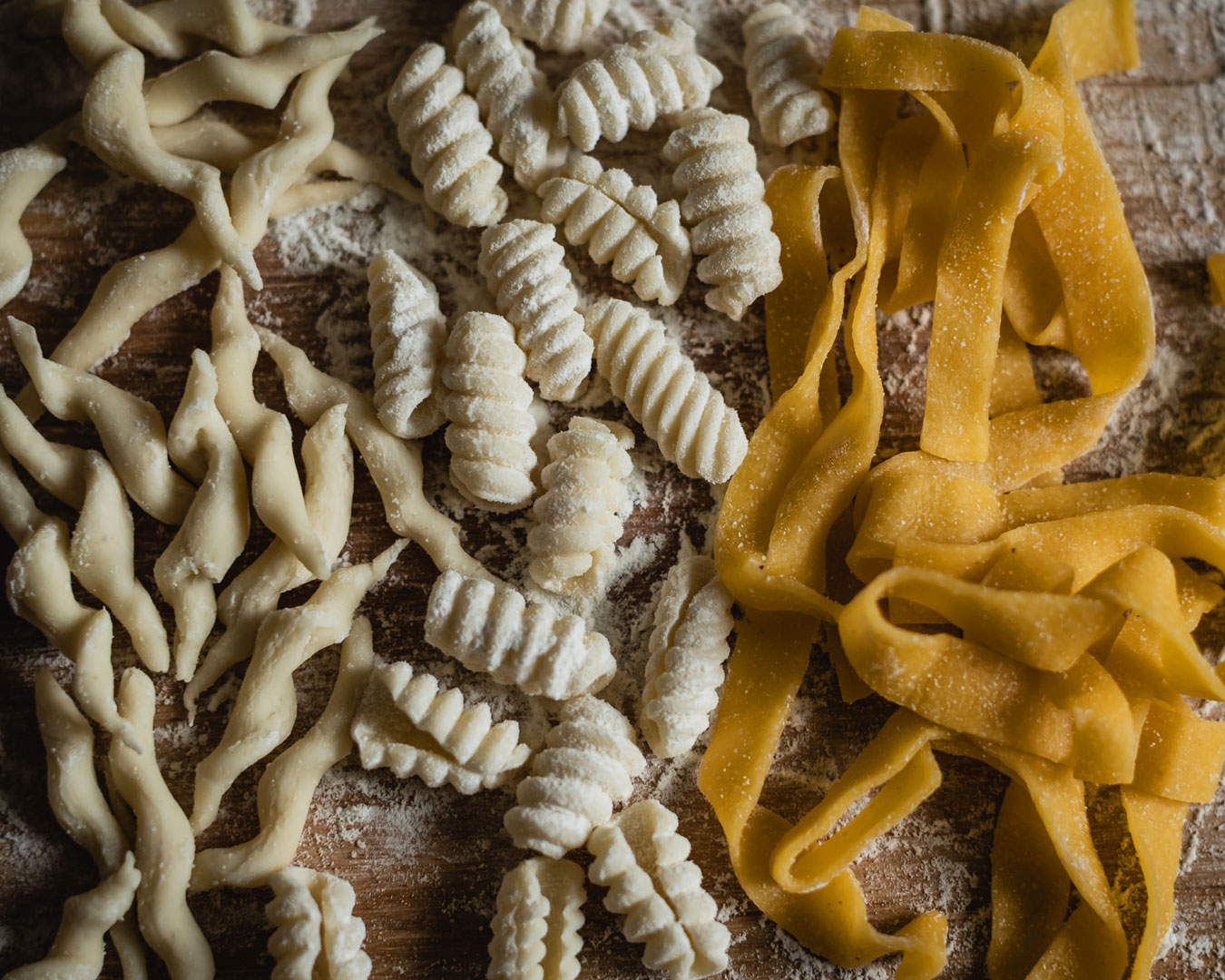 "We wanted to create a shop dedicated to empowering customers to produce amazing restaurant-quality pasta meals at home," Swieboda continues. "That can be as simple as buying one of our pasta packs that require nothing more than boiling pasta, heating sauce, and then folding the pasta through with some of the starchy pasta water."
"But it can also be a discussion with one of the assistants—all of whom are experienced chefs and waiters—about your dinner plans and which ingredients to buy and how to prepare them to create something totally different."
While the idea for this new-world pasta shop wasn't hatched just to front the COVID-era, it was the popularity of Ragazzi's take-home pasta packs during lockdown and beyond that sealed the deal for Swieboda and team.
"Fabbrica is an idea that we had before the current situation came around, but it was the response we received when we began selling fresh pasta packs during the first lockdown that really gave us the confidence to move forward," he explains.
As well as all the tricks and treats you'll need to woo someone into a pasta coma worthy of an actual trip to Rome, Fabbrica will also serve a daily sandwich and a baked pasta to snack on while you wait for your produce to be wrapped.
"We're currently workshopping what we're hoping will be the ultimate porchetta sandwich, as well as epic lasagne and cannelloni ideas," Swieboda says. "There won't be many choices but there won't need to be because everything will be delicious."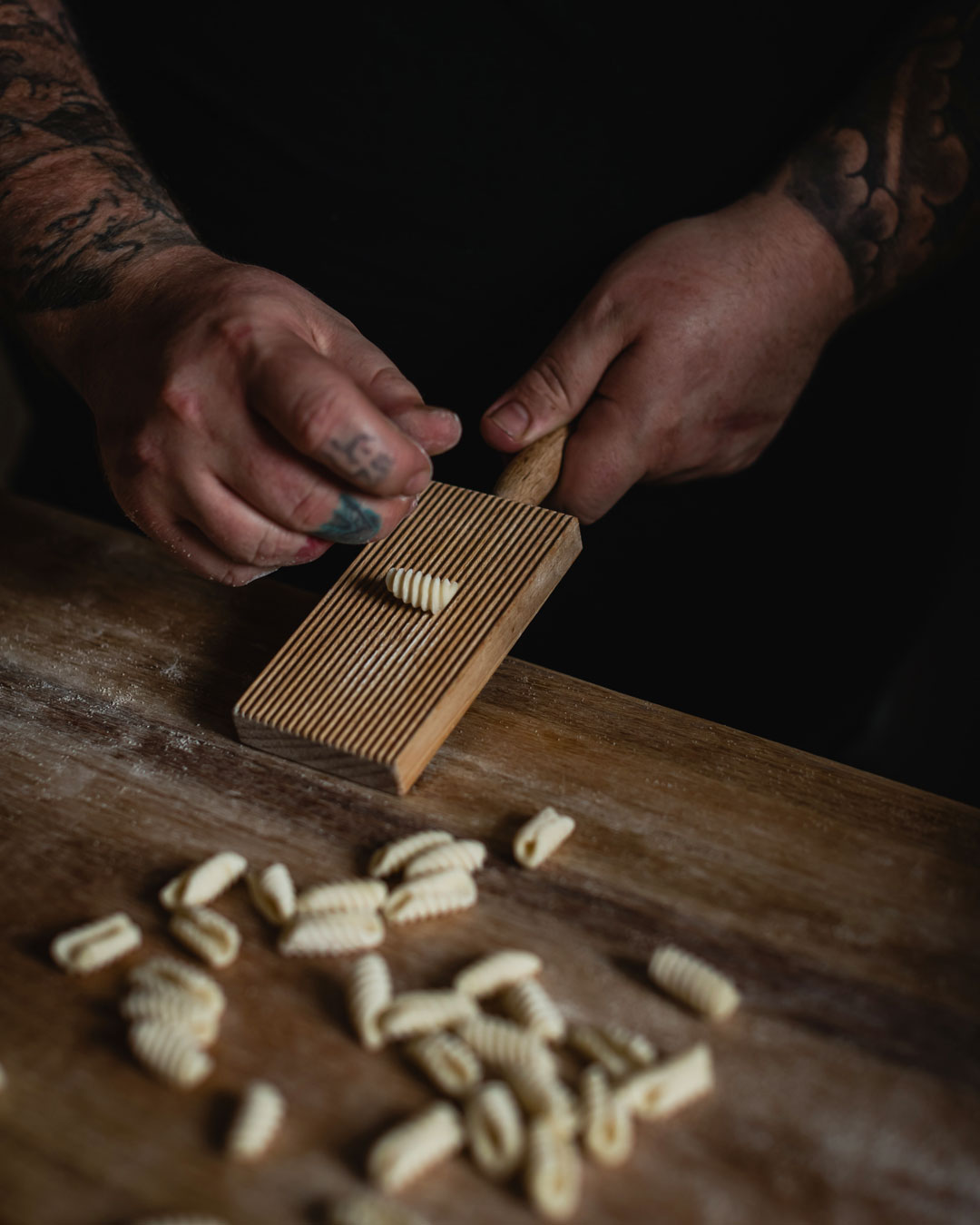 Housed in a subterranean spot on King Street, underneath the super slick Acne Studios boutique, the aesthetic at Fabbrica will be akin to the "Italian pre-war futurist design movement when the country looked to the future and automation really hit Italy and all these beautiful, big shiny machines began production."
"[Customers will] be able to see the machines extruding pasta and kneading dough, but they'll also see the chefs hand-rolling and cutting pasta and breaking down whole animals. It's going to be a really unique experience."
Fabbrica will also offer a little extra room for creativity and production for McComas-Williams and the team. For bread and pastry and more pasta. The chef's gluten-free pasta—a recipe years in the making that mimics the real deal—will be available to shop at Fabbrica.
Naturally, with the wine game behind Swieboda and Hatwell, Fabbrica will also be a place to shop this crew's signature minimal-intervention Italian vino. Once licensing is sorted too, you'll be able to sip some by the glass.
"We've have begun the process of attaining a liquor license, so very soon there will be even more reason to dine in. One we get there, we'll extend the dine-in experience in the evening as the space changes into a 20-person wine bar after dark."
Fabbrica is a hugely optimistic idea for a new age; one that's grounded in pasta—and let's just say, we are excited.
Fabbrica is slated to open in late September 2020.
For now, here are a few of our favourite Sydney spots for pasta.
Image credit: Nikki To