No doubt, Sydney is stacked with fitness options.
From soft sand running on our pretty beaches to trampoline fitness, sleek pilates studios, float therapy, bouldering, high roller gyms, HIIT and everything in between—there are plenty of ways to keep your exercise routine feeling extra fresh.
But with so much to try, and new classes rolling in every week, it's hard to know what you're in for, and whether this new workout craze or souped-up gym is really for you. That's where we come in. We're (literally) sweating the hard yards for you with our brand new fitness classes roundup. We're ducking and weaving, treadmilling and trampolining our way through all the latest gym classes in Syd, so you'll know what you're in for.
So prepare to sweat (and meditate) your way through the rest of February. Here are three new fitness classes to try this month.
Pump N Grind At King Beats Fitness
Glebe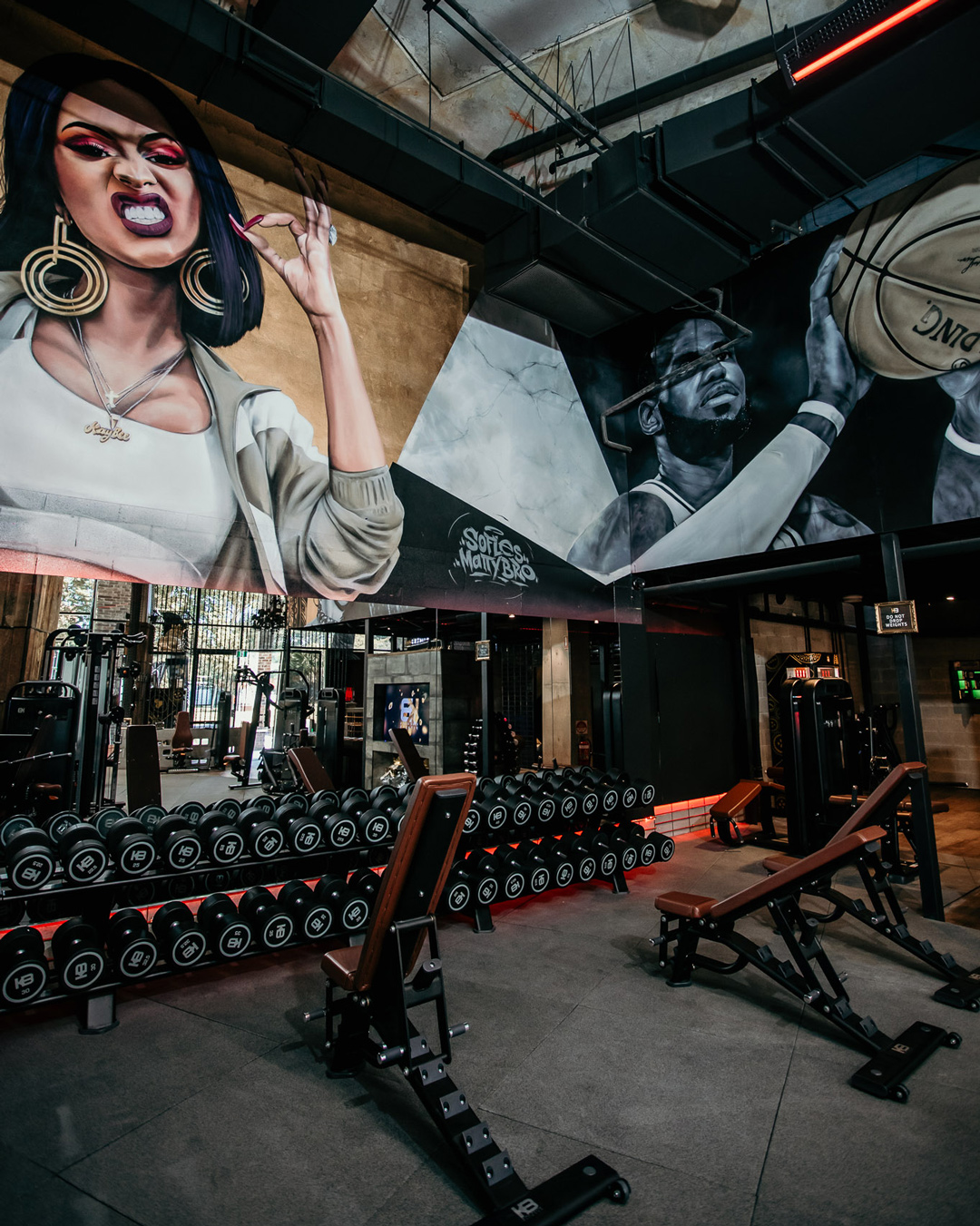 Not a club kid at the best of times, when I heard the term "nightclub gym" I immediately wanted to crawl back into bed. Nevertheless, I dragged myself to a session and, I hate to tell you, but I am a total convert.
Let's bust a few myths first. At King Beats Fitness, "nightclub" doesn't translate to "Euro-dance dungeon doof"—sorry if that's your thing. The music is more like slightly amped-up versions of R&B-pop classics from the likes of Rihanna or Biggie—two of the icons who happen to be painted on King Beats' walls by artists Sofles and MattyBro_Art. It's the kind of music that amps you up and gets you moving.
The nightclub vibe is really more about the volume. When you train at a lot of chain gyms it's BYO headphones and maybe some background 2Day FM. At King Beats, music pumps through the venue, spun by a DJ, and it really works to charge up the room.
I did a "Pump n Grind" class with the delightful and, fortunately for me, patient Thomas. It's pretty similar to what many of you would know as pump. In the hour-long class we were taken through a warm-up, followed by a small circuit of weights and strengthening exercises (that could be adjusted for skill level), and finally stretches. As a weight-lifting amateur myself, I can testify beginners are well taken care of.
There's also a bunch of very swish, custom-designed gym equipment (including a curved treadmill, which I love), so you're free to join a class or work out solo. The gym is also open 24 hours a day. I may just have to go back to review the "Beat Boxing" class. More details on King Beats' group classes are here.
MEGA At Flow Athletic
Paddington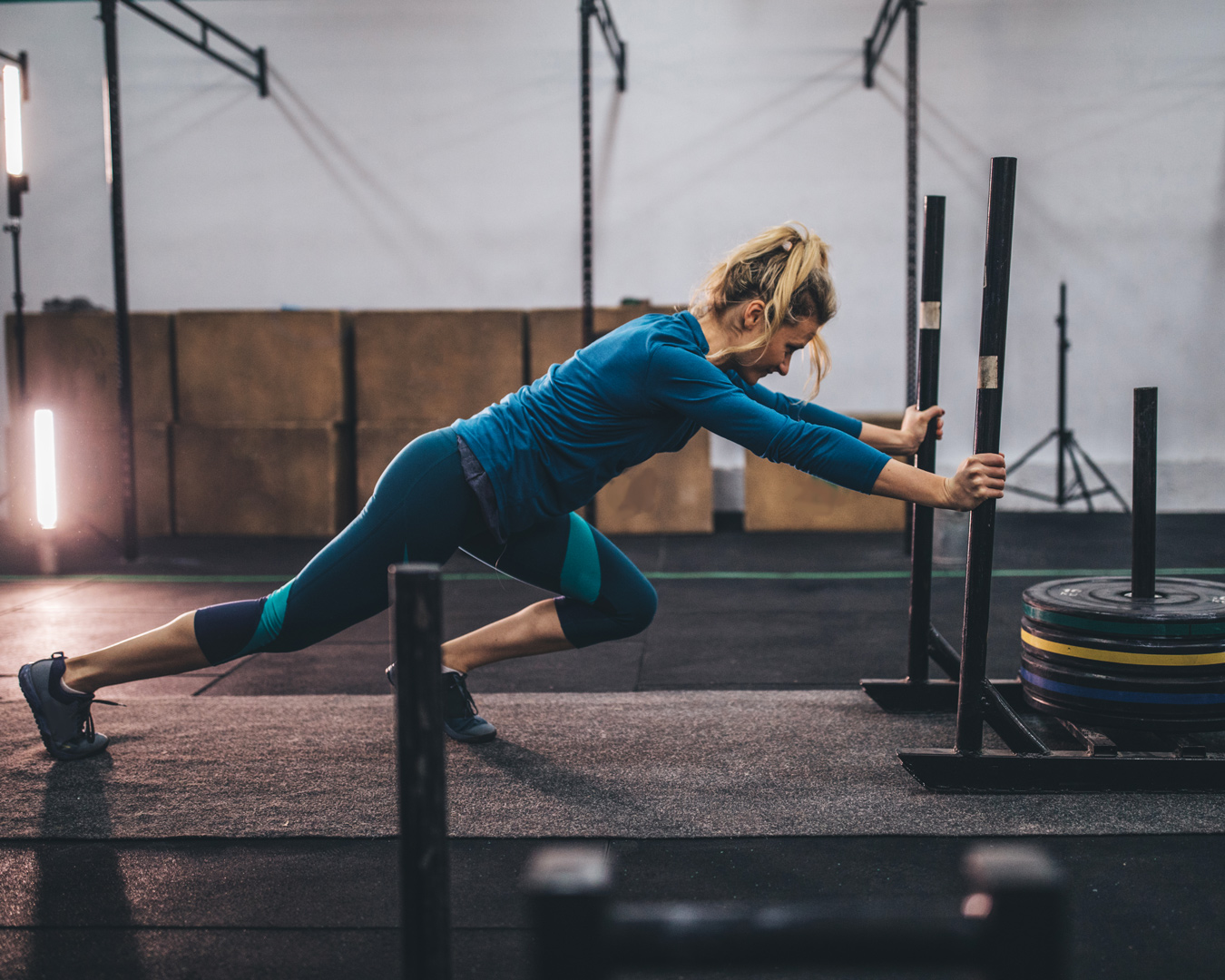 For a gym in Paddington, Flow Athletic manages to avoid pretension. I have a feeling this is due to the team of super lovely instructors (more on those later).
I trialed the brand new MEGA class, which is a mix of metabolic conditioning (a type of high-intensity exercise designed to burn calories) and yoga. It is basically two half-hour classes back-to-back and is ideal for those who want a bit of everything but don't really want to pay for two full classes. It's quite brilliant, actually.
So, you start with the metabolic conditioning (that's "metcon" for those in the know), which takes the form of a circuit. There were 13 stages with everything from weights to burpees to a treadmill and enough squats to make you sore for days. In a good way, of course.
You do two rounds of the full circuit, spending 45 seconds at each stage. By the end I was, to put it mildly, sweat city. It was intense.
This is why it marries so well with the next half hour of yoga. While the yoga was a bit fast-paced for my liking (you do only have half an hour), it sure felt good to stretch out those muscles.
Finally, it's worth mentioning that my experience here was made all the better by Flow Athletic's instructors. Our metcon instructor Fanny was attentive and made sure I got the hang of the exercises, which is definitely something you need as a first-timer in a fast-paced class. And our yoga instructor Jess took the time to introduce herself to me personally after our class and welcome me to the gym. If you've ever wanted to try a new class or a new strand of fitness, these kind touches make a difference.
Live-Stream Meditation At Soul Alive
Instagram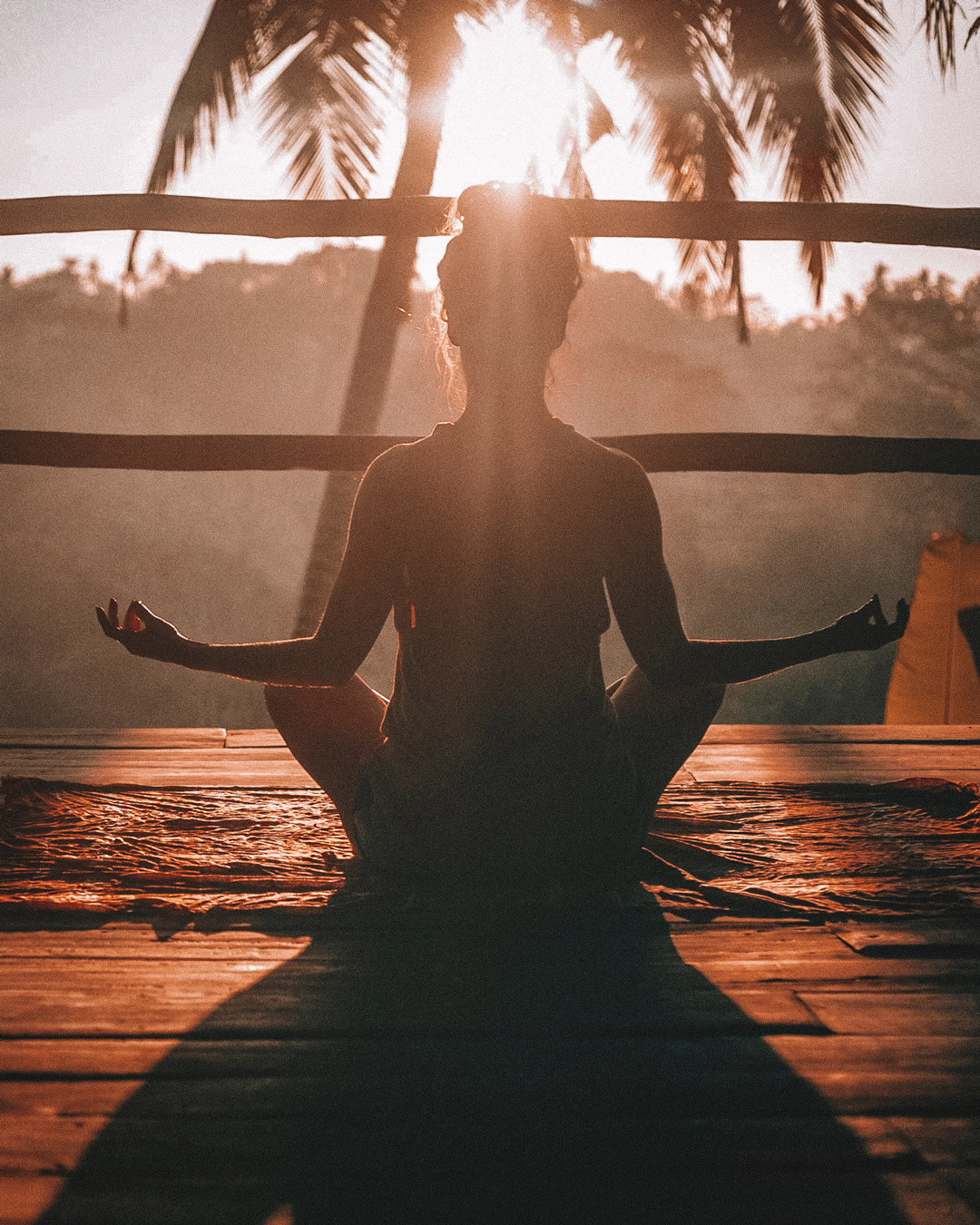 I am over the moon about this innovative use of social media. Not only because I bloody love meditation, but because I think it's actually a really interesting medium for this method.
Here's the deal: for a teeny-tiny $7 a week, Soul Alive hosts three sessions per week of live-streamed, half-hour guided meditations screened via Instagram. At the moment these are on Mondays and Wednesdays at 8.30pm and then Fridays at 6.30am, but the classes are also available for 24-hours after airing so you can enjoy in your own time. The Instagram account is private and requires you to join via the website first, before sending your Instagram friend request.
Soul Alive is the baby of Luke McLeod, who you might recognise from stints on The Bachelor or The Bachelor in Paradise. But before you scroll on, McLeod has been practicing and studying meditation for over a decade now—and he's definitely on to something.
Let's break it down. So, the most vital quality of a guided meditation is voice, right? It's not a job for Fran Drescher (although I can totally see that becoming a thing, if anyone has her agent's number). Luke has this nailed. He's calm and natural without verging into airy or bored, which is a hard line to walk.
The second most-vital quality in a guided meditation is pace. I find in a lot of classes and studios where a teacher is leading you, pace can be hard to nail, particularly if the teacher isn't doing the meditation at the same time. This is why video meditation is so good, because your guide is going through the motions with you. You're on the journey together, so you're usually granted enough time to really focus in on your breath or feel your energy flow through different parts of your body.
Like lots of fitness apps, you can currently do a week-long free trial of Soul Alive to check if it's the right sort of meditation for you.
While you're here, suss out Sydney's best new boxing gyms.
Image credit: James Pellegrino, Getty, Jared Rice