Sydney isn't exactly short on places for a swim. In fact, when it comes to swimming pools, ocean pools, and beaches, we boast some of the best in the world. However, as of today, we've got a brand new aquatic centre to make a splash at.
Dubbed Gunyama Park Aquatic and Recreation Centre and located in Sydney's Green Square development, the pool is the largest built in Sydney since the 2000 Olympics. The site is the result of over three years of design and construction and it takes its inspiration from Sydney's famed ocean pools. The kicker? It's also one of the most accessible and sustainable pools in Australia.
The outdoor pool here spans an Olympic 50-metres and sits within a larger beach pool. There's also an indoor leisure pool, a 25-metre pool, and a heated hydrotherapy pool. Alongside all the water fun, Gunyama Park also includes picnic facilities, training circuits, a health and fitness centre, an outdoor yoga deck, and even a multipurpose sports field—just casually.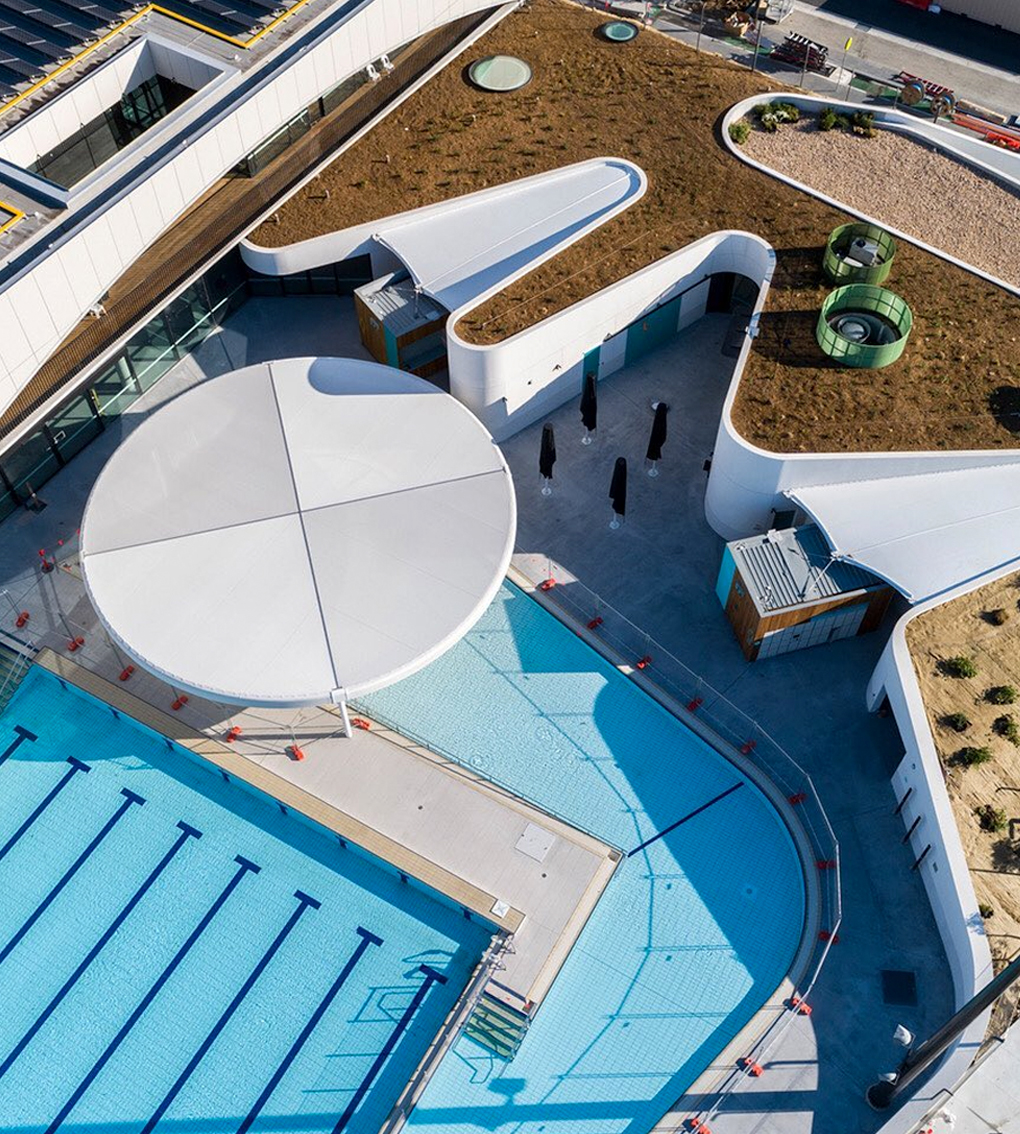 On the sustainability front, this guy is all about a super genius energy co-generation system to heat and power the entire aquatic centre (which makes it a whole lot easier to reduce the facility's carbon footprint). The centre also features solar panels on the roof which are connected to the local electricity network. This means that any extra energy that gets generated will go towards powering neighbouring buildings. Big wow factor? We think so.
Now, grab your boards, because Sydney is getting a surf lodge with a mega wave pool.
Image credit: ABA Architecture