In Sydney, a sandwich is always a good idea, which is exactly why you need to draw your attention to the mother lode of them all.
Sandoitchi is a neighbourhood sandwich and coffee bar in Darlinghurst whipping up street-style Japanese creations that are made fresh by using high-quality ingredients from Japan and sustainable local products from Australia.
Normally the team here, led by owner and head chef Pureephat "Bhas" Kraikangwan (ex Long Chim), cooks up epic katsu sandwiches each day with big queues winding all the way down Oxford Street. That means you can usually fill your bellies with a fish katsu burger studded with Japanese tartare, cheese, and cabbage or even a chicken katsu salad bowl loaded with tonkatsu mayo, apple kimchi, pickled carrot, cucumber, and nori.
Now, this talented bunch has gone and done the unthinkable and introduced a brand new Kobe Wagyu Katsu sando. It's a juicy collab with local Japanese Wagyu Master, Kimio Osawa, who runs Strathfield's Osawa Enterprises (where you'll likely blow between $100 and $200 for roughly 200g of the good stuff).
Though not made of gold, Kobe Wagyu beef actually comes from a very particular breed of wagyu called "Tajima-Gyu", which is raised to strict standards in the prefecture of Hyōgo (whose capital city is Kobe, hence the name).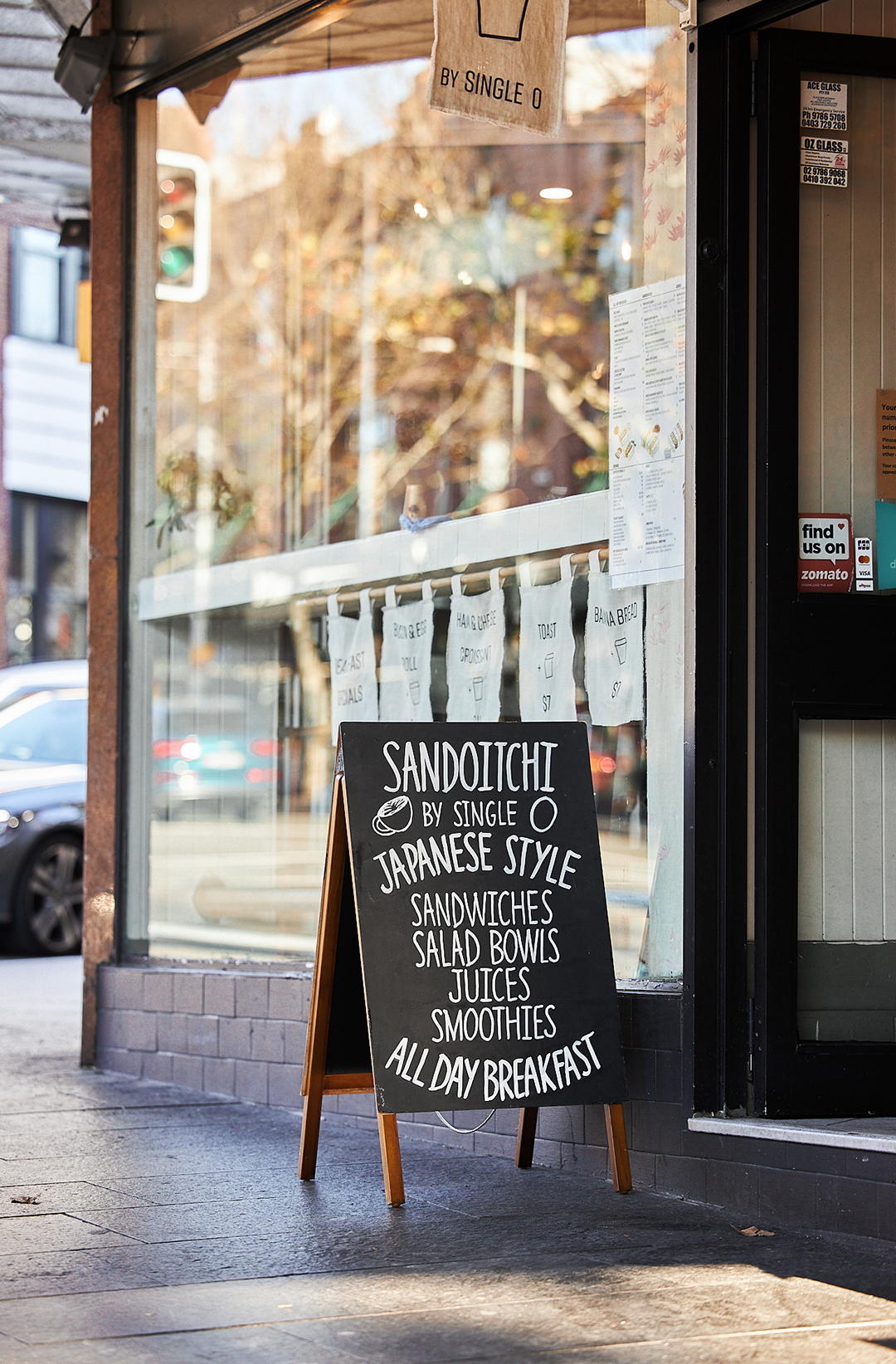 "I believe people will get a life-changing experience when you taste our Wagyu," says Bhas. "Wagyu has such a unique characteristic of fat marbling throughout the muscle fibres also the texture extremely tender, melt in your mouth quality, delicate taste, juiciness, and sweet, full-bodied aroma."
As for what's in Sydney's most expensive sando, it's a glorious union of premium A5 Kobe Wagyu beef and thick, crustless cushions of Japanese milk bread. The beef is prized and priced for its impeccable fatty marbling (A5 is the highest grade wagyu), which gives it a tender, butter-taste that dissolves in your mouth like ice-cream.
The wagyu is cooked with Japanese sea salt and black pepper, plain flour, eggs, and panko bread crumbs. It then gets deep-fried until it's medium-rare, stacked inside toasted thickly-cut white milk bread and doused with Sandoitchi's signature tonkatsu mayo, mustard, and konbu butter.
Understandably, this guy is only available to pre-order so if you're keen to chomp down on Sydney's most expensive sandwich, make sure to DM Sandoitchi on Instagram.
You should probably check out Sydney's best toasties too.
Image credit: Loretta Dang, Sandoitchi