With Mid-Autumn Festival fast approaching, it's just about time to get your mooncake on.
If you're not across what the Mid-Autumn Festival is, it's a celebration that has been going strong in East Asian cultures for thousands of years, taking place when the moon is said to be at its roundest and fullest.
Every year, this festival falls on the 15th day of the eighth lunar month and it typically involves families getting together at the end of what's known as the autumn harvest. While the festival is a whole lot more than just mooncakes, these golden treats with dense fillings (meant to symbolise the full moon) are a big highlight.
While sadly there'll be no physical celebrations in Sydney this year, there will be a lot of mooncakes going around. In what's good news and big news at the same time, Lotus Dining Group is now taking pre-orders for its tasty suite of mooncakes, which sold out within a week last year (take that as your hint to get in early this time).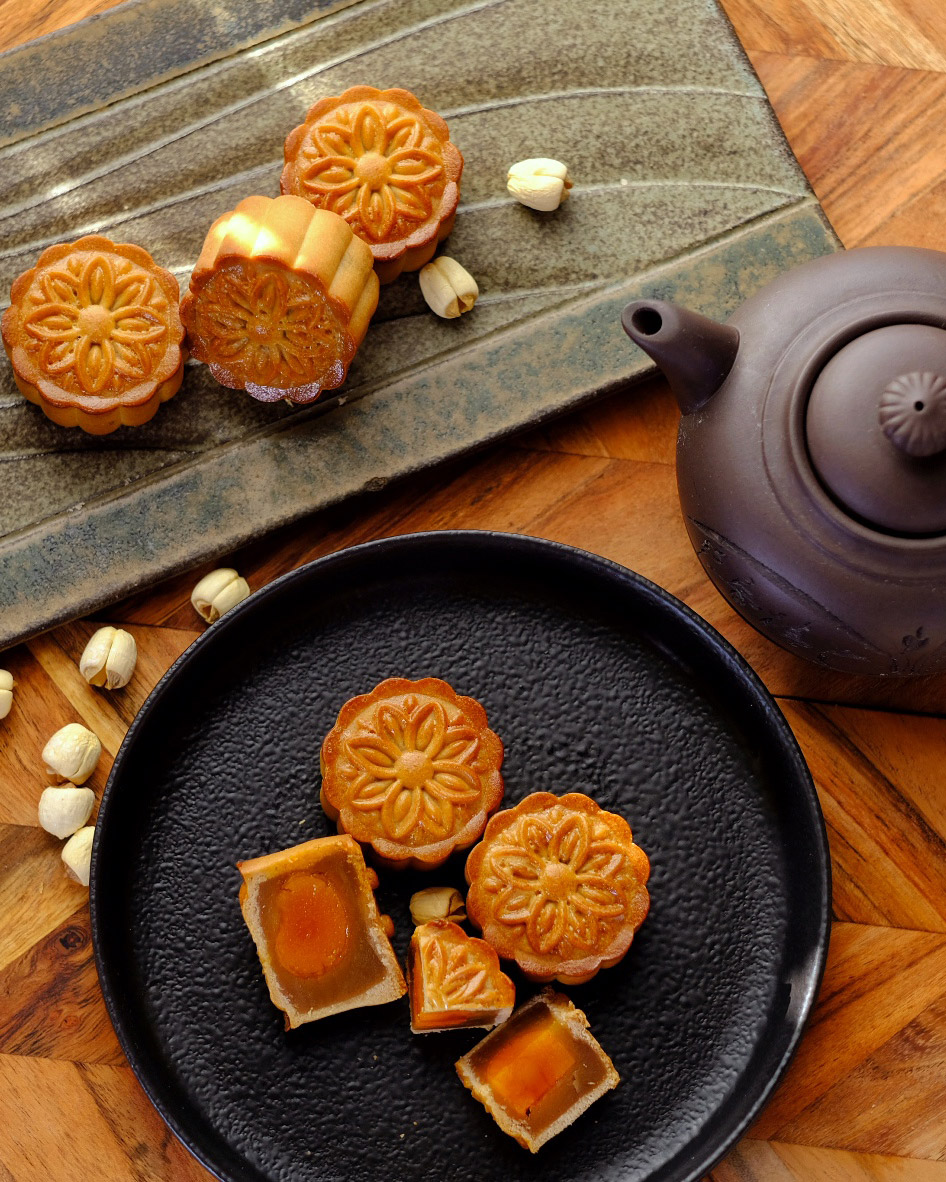 Made in-venue by chefs Yip Cheung Shui and Steve Wu, this year's flavours look like a golden jade yolk (six for $58), classic red bean (six for $58), and salted duck egg yolk (six for $78). You can also grab a mixed box with golden jade yolk and red bean fillings for $58.
You'll be able to get home delivery on the mooncakes (with an additional fee on top) or, if you live close enough, you can pick up your orders from Lotus The Galeries in the CBD.
What are you waiting for?! Order yours here.
Now, check out Sydney's best dumplings right here.
Image credit: Lotus Dining Group