Inspired by traditional Jewish delis, Lox In A Box marries a series of winning concepts—bagels and deli feeds and the perfect convenience of takeaway.
We're sure you're very well across the situation here—all kinds of bagels (with a special shout out going to the salt-beef bagel loaded with mustard and pickles) and a fridge always stocked with lox, chopped liver, egg, and tuna, not to mention freshly-baked challah on the counter.
Now, it's time to draw your attention to a bagel combo so good, you won't be able to imagine a time before it. Enter the giant katsu bagel, originally made as a replacement for Lox In A Box's fried halloumi bagel last year.
"We decided to do something that no one expected a Jewish style deli to do," says owner and menu developer Candy Berger.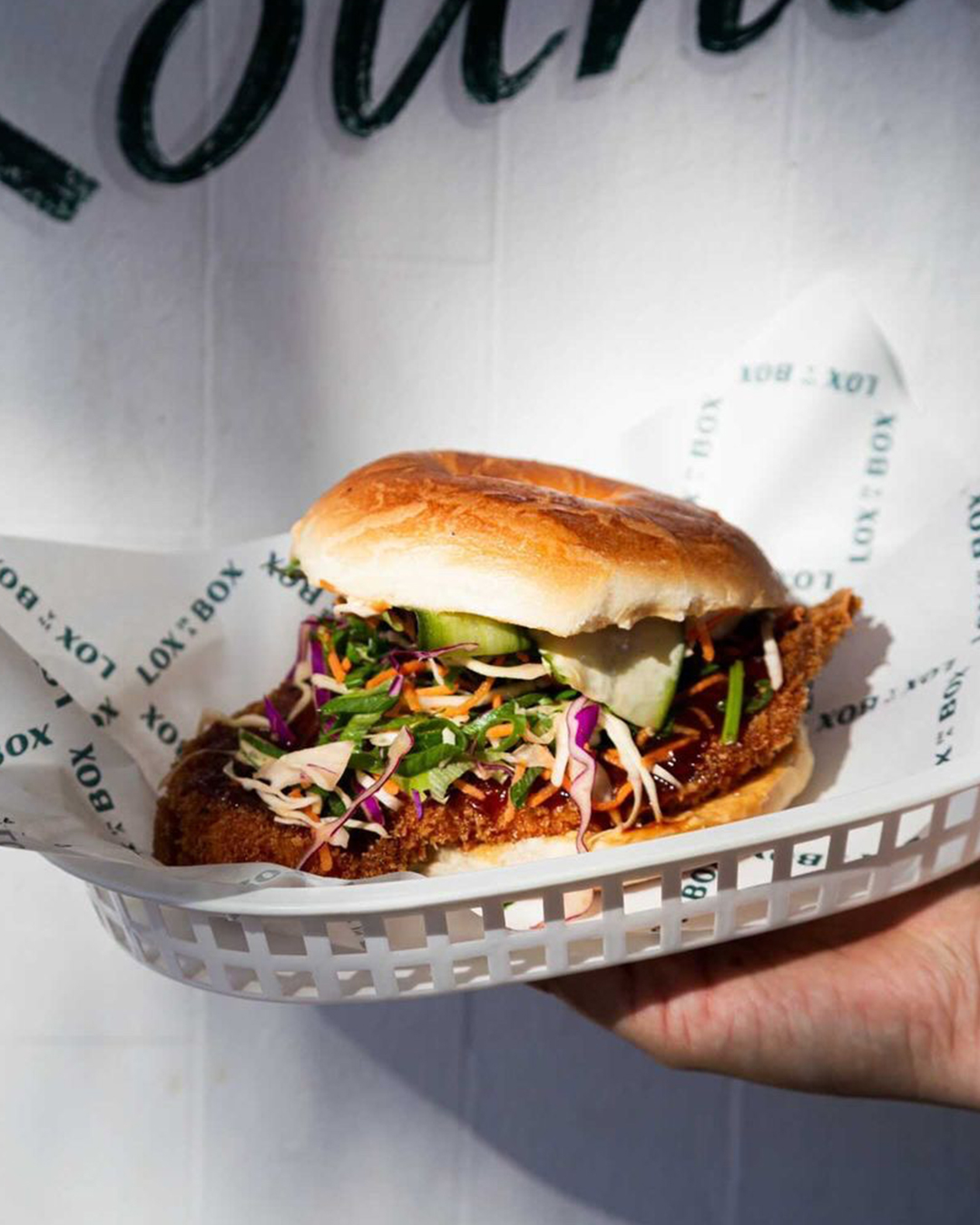 As for what this guy is packed out with, there's a lot and everything is made in-house by the Lox In A Box team. "Our bagel is filled with either panko-crumbed chicken katsu or rofu katsu, meru miso mayonnaise with a bit of a kick, homemade tonkatsu sauce, coriander and shallot slaw, and pickled cucumbers," says Berger.

In other words, you're going to absolutely love it. The chicken katsu bagel is available to pick up, or via the new home delivery offering at Lox In A Box, which is available Thursdays through to Sundays right here.
Now, check where to find Sydney's best delis.
Image credit: Claudia Lowe