No denying it, Messina has been a major lockdown saviour. Honestly, those fortnightly cookie pie specials have been as exciting for us to write about as they have been to pre-order, pick up, and devour. But while Messina has more than a few outposts across Sydney these days (there's even a newbie in Brighton Le Sands)—there is a fair amount of territory they don't take in. And yes, in this case, we're talking about you legends up on the Northern Beaches.
Even when Messina revealed they were doing limited deliveries to select suburbs across Sydney each week to combat that 5km rule—it's hardly the same as having Messina on call (or Deliveroo). But hey, we've got some good news. Messina has officially popped up on the sandy shores of Freshwater at the newly refurbished Harbord Hotel.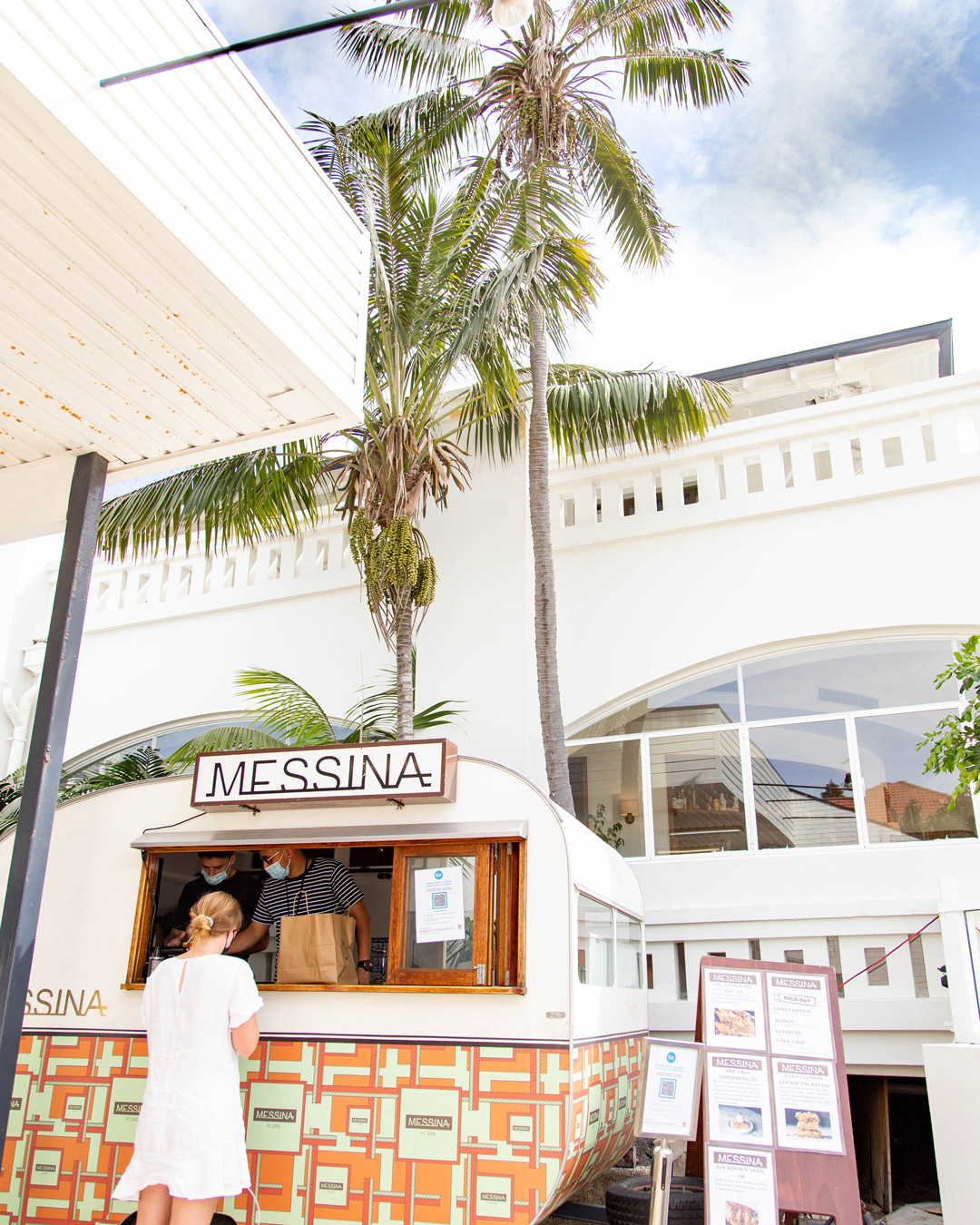 Yep, a cute Messina caravan situation is parked up at the Harbord Hotel every Thursday through Sunday. On the menu are classic Messina tubs, but also a selection of Messina's now-famous lockdown desserts.
Like, the bake-at-home sticky brioche snail filled with caramel custard and choc chips and covered in gooey malt caramel; the Cone-Ception crumbly cookie pie kit, stuffed with milk and dark choc chips, caramel custard, and waffle cone spread; and, of course, the OG cookie pie kit, a deep-dish cookie pie stuffed with milk and dark Messina chocolate chunks.
Best news of all? There's currently no end date for this pop-up—if you guys dig it, it could actually become a permanent feature.
Head over to Harbord Hotel's socials for more info.
The Details
What: Messina x Harbord Hotel pop up
When: Thursdays, Fridays, and Saturdays from 12pm - 8pm, and Sundays from 12pm - 4pm
Where: Harbour Hotel, Freshwater
For more fun stuff to do in Sydney this week, this month, and beyond—jump over here.
Image credit: Messina