WARNING: Aboriginal and Torres Strait Islander readers are advised that the following article contains the names of people who have passed away.
Adding to your ever-growing list of jaw-dropping places to explore in NSW is Mungo National Park. This UNESCO World Heritage-listed park is located in the heart of Willandra Lakes in South-West NSW and is known for seriously significant archaeological discoveries, dry lakes, sand dunes, nature trails and breathtaking stargazing sites.
It's a place of great cultural, geological and historical importance—so it is a place to visit with respect. From its ancient human history to its natural wonders, here's everything you need to know about Mungo National Park, and how you can most thoughtfully visit this beautiful place.
Keep in mind the park is currently closed and some areas are strictly protected from human impact. You can keep updated with the park's closures and alerts here.
Need To Know
Mungo National Park is an area filled with Australia's rich ancient history—and its controversy. It's the site where the Mungo Woman and Mungo Man, and a third ancient human, were found—part of the proof that Australia's First Nations people have lived here for over 50,000 years, and that Indigenous Australian culture is the oldest human culture on the planet. It's also controversial because archaeological digs occurred without permission from the traditional owners of the land—the Ngyiampaa, Mutthi Mutthi and Southern Paakantyi people. If you're planning a visit to Mungo, we hope you'll appreciate and respect its deep importance to First Nations culture.
The park lies partly inside the Willandra Lakes World Heritage Area, an extensive area that contains an intricate system of ancient lakes formed over the last two million years. All of these lakes are now dried up. The semi-arid landscape covers a casual 2,400 square kilometres and contains a sea of impressive crescent-shaped dunes, called "lunettes" formed by winds over time.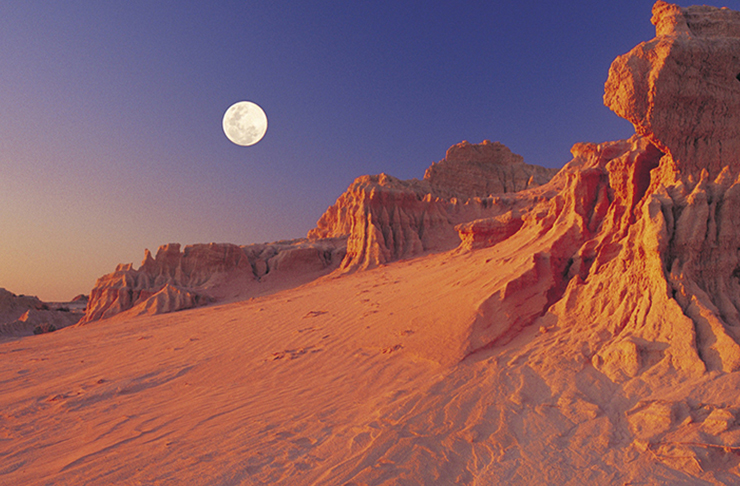 We recommend taking one of the Aboriginal Discovery Tours as the best way to take in all there is to learn about Mungo. Tours include representatives from Mungo's three main First Nations tribes. The tours will give you greater access to sites like The Walls Of China and help limit human contact so as to preserve sites in the best way possible (you can scope out a booking here).
If you're planning to stay, the park itself has a heap of campgrounds including Main Campground, which has 33 big sites, and the more secluded Belah Campground with 12 sites. You can also stay at Mungo's heritage Shearers' Quarters, which includes a communal kitchen, central courtyard and will no doubt make you feel like you're part of the park's former life as an actual sheep station.
How To Get There
If you're kickstarting your trip from Sydney, you'll want to prep yourself for the big 10-hour drive. The quickest route is to hit the M31, bypassing Goulburn. If you need an overnight pitstop, Jugiong (The Sir George has epic accommodation and a restaurant to boot) and Cootamundra would be our top picks. For a slightly longer drive, go via the M4 and run through the Blue Mountains and Bathurst, stopping in charming Cowra for a midway rest.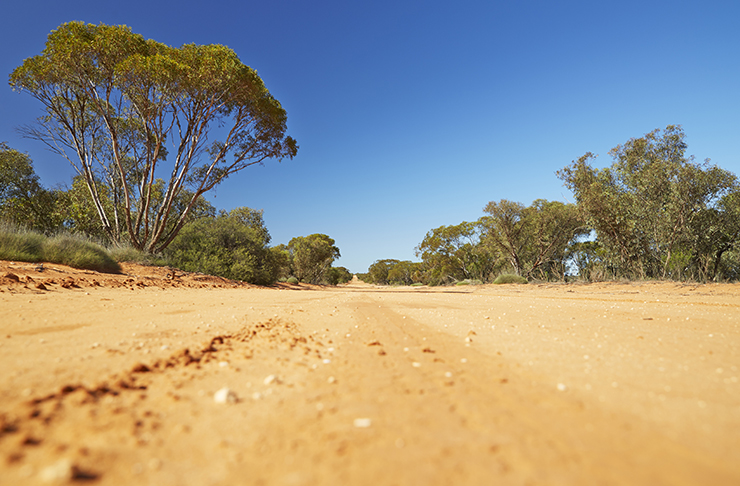 Things To Do
The Walls Of China
The Walls Of China is, just quietly, one of the most incredible natural wonders in Australia. Located on the southeastern edge of the Lake Mungo lunette, there's a 10-kilometre bike trail absolutely worth the pedal. You'll cruise past Lake Mungo and a number of ridges and clay dunes.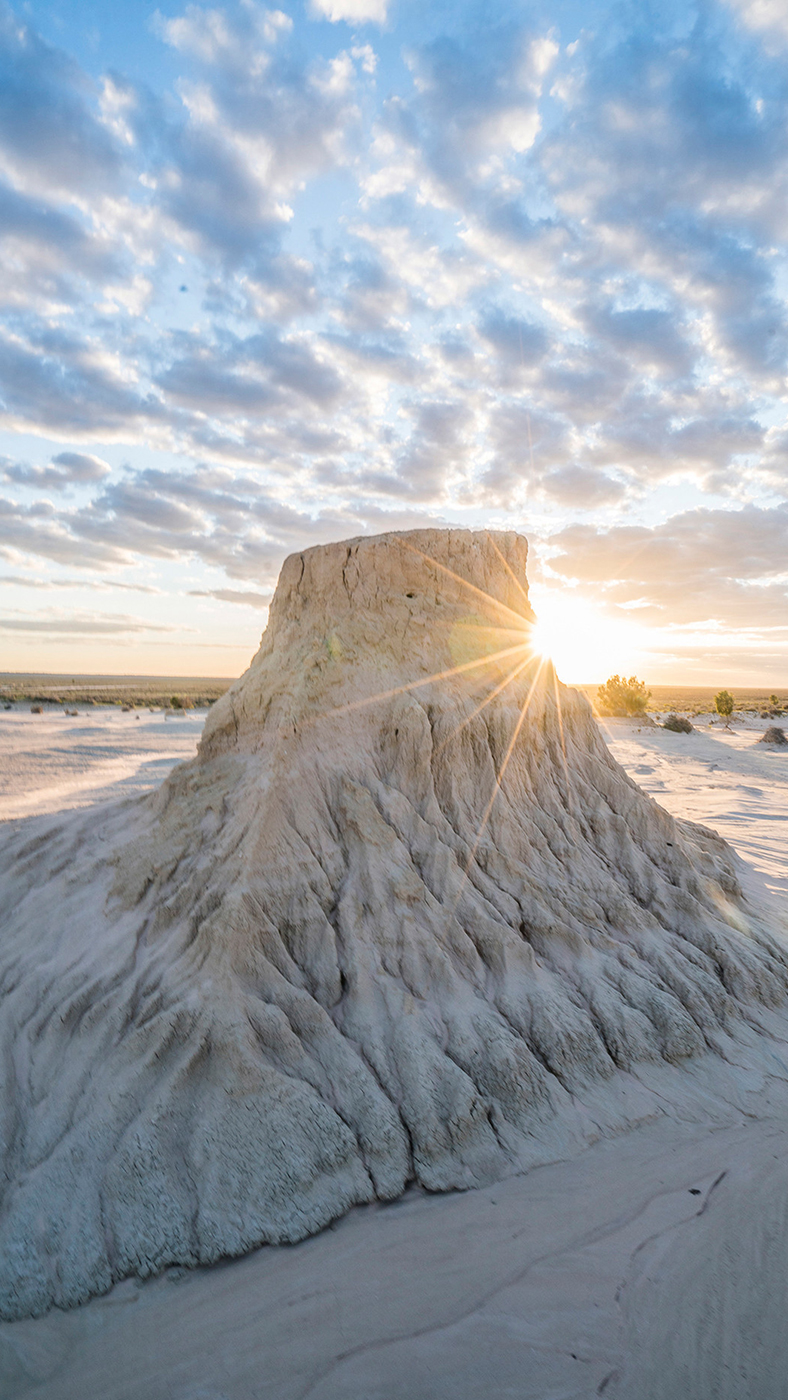 Mungo Lake
Mungo Lake might look like anything but a lake, however, this culturally significant site is exactly that (sans wetness). It's one of 17 lakes in the World Heritage Listed Willandra Lakes Region and numerous archaeological findings have been made here, including the discovery of the Mungo Man and the Mungo Woman, and findings which confirm First Nations people were living on the Australian continent from 50,000 years BP. The landscape at Lake Mungo (which hasn't kept water for around 18,000 years) looks and feels like you could be on Mars, with big red sand plains stretching for kilometres.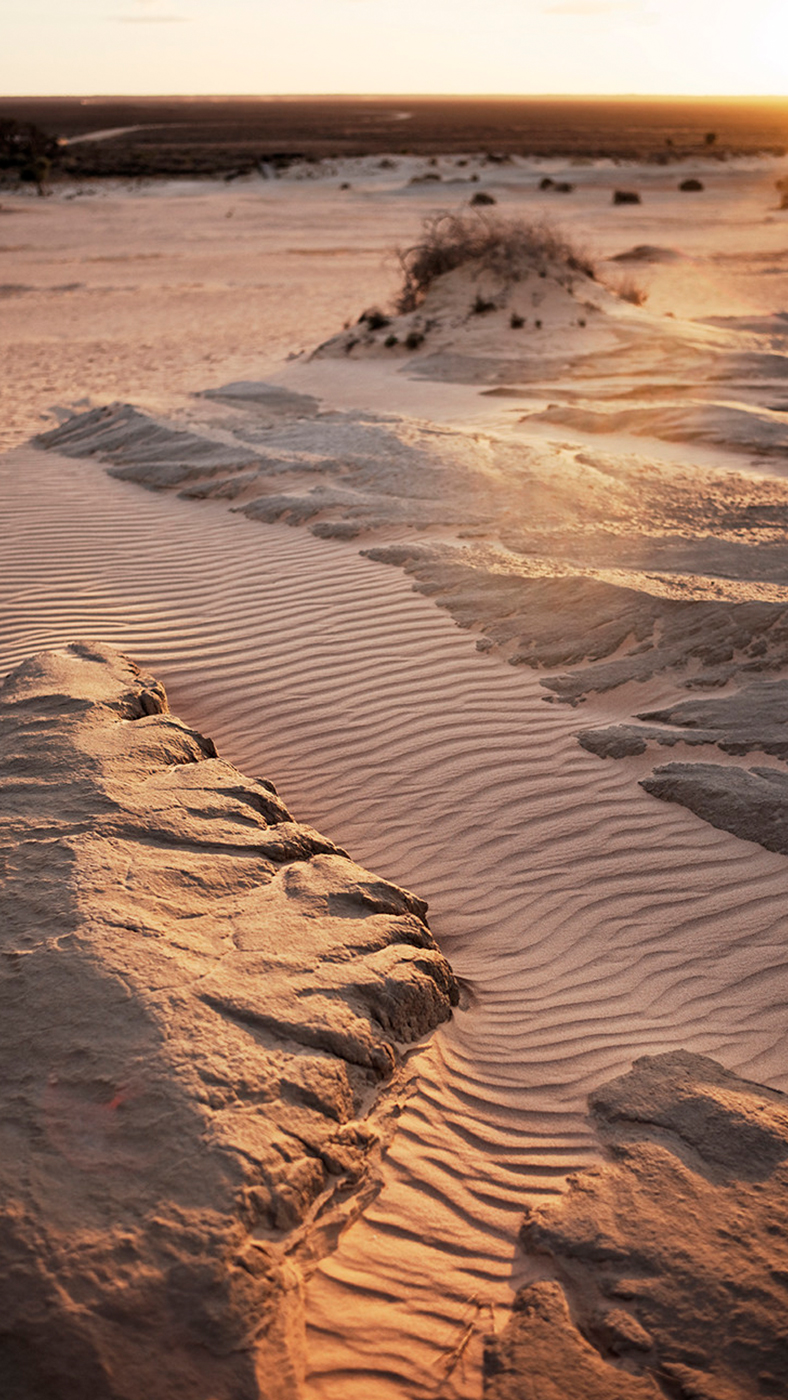 Foreshore Walk
This two and a half kilometre loop is made up of age-old lake beds, sculpted sand dunes and grassy woodlands. The Foreshore Walk will route you between epic pink cockatoo scenes, places where kangaroos shelter from the head, picnic spots and the blue brush-covered shoreline of the ancient Lake Mungo. This one will take you between 45 minutes and an hour to complete.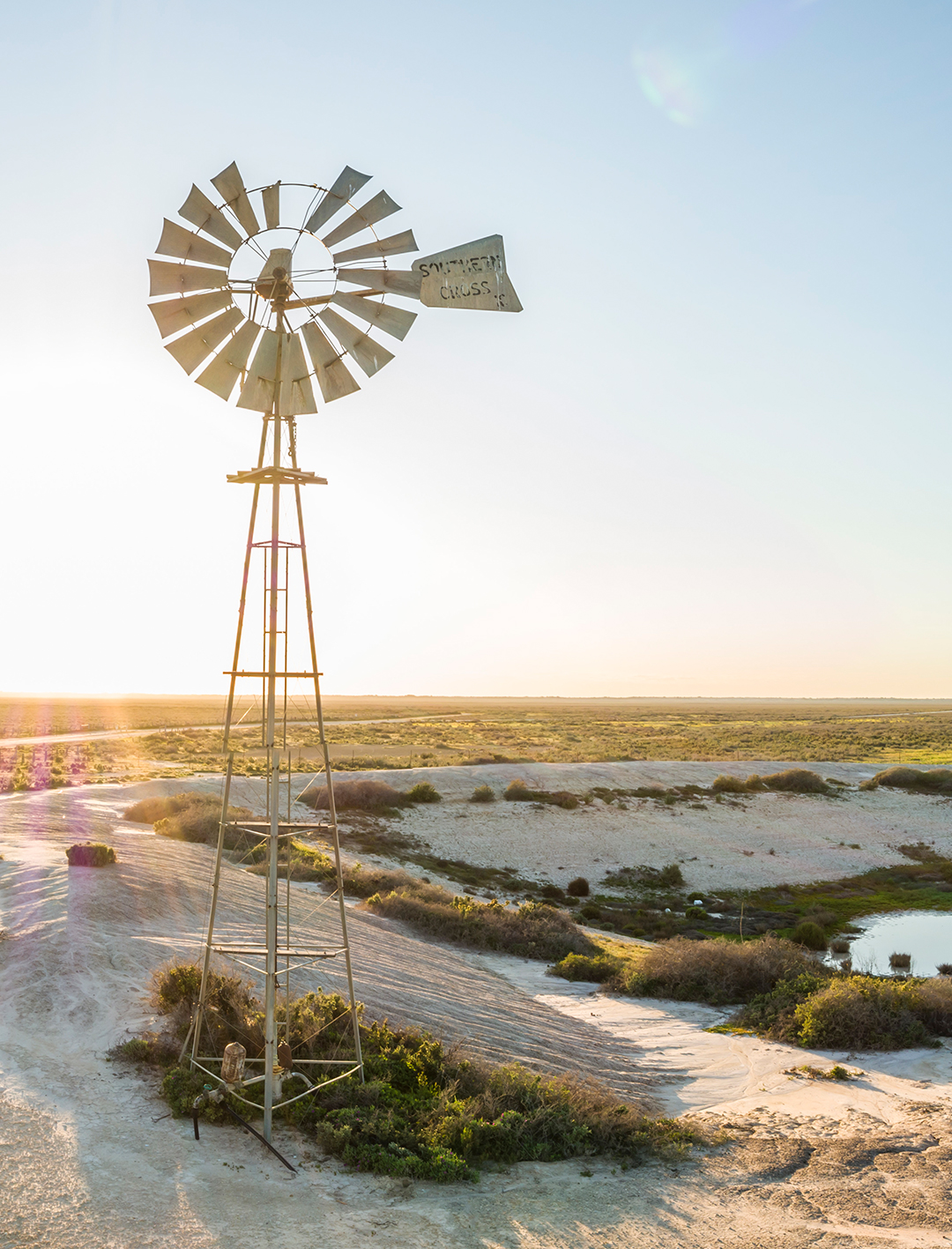 Mungo Self-Guided Drive Tour
Emus, red kangaroos, birds of prey—yep, these are just a few of the wild animals you can expect to see on this 70-kilometre loop. You'll be crossing the ancient lakebed, bypassing the Walls Of China, and going through mallee scrub before tracing the north-east shores of the lake to lap up the incredible desert expanse.
We suggest you pull up for a bite at Vigars Well Picnic Area. This mini oasis will treat you with panoramic desert views and one hell of a sky show at sunset too. You'll also want to take some time to stretch your legs out at Red Top lookout and boardwalk which gives you a big view of the park's ravines, sand textures and scrub.
Prefer a shorter drive? Check out this enchanted blue pool bushwalk just two-hours from Sydney.
Image credit: Destination NSW