Pastizzi are synonymous with Malta. Ask any Maltese person about the country and they will spill into a misty-eyed recollection of childhood memories and family anecdotes heavily featuring the small flaky, diamond-shaped pastries filled with ricotta or mushy peas.
Similarly, ask any Inner West veteran about Pastizzi Cafe and they will reminisce on late-night feasts and pick-me-up feeds at the tiny hole in the wall down the south end of the strip.
So it was with some trepidation and not a small amount of difficulty that husband and wife duo Lenny and Debbie Ross decided to make the move from their hallowed establishment of 14 years to a new spot at the top of King Street.
It's a big place you can't help but notice as you walk down into the heart of Newtown. Dark wooden furnishings set under a familiar bright red awning emblazoned with the St John's cross that shelters crowds of devotees as they mill about waiting for their takeaway or watching the world go by from the outdoor seating.
It's always like this, no matter what time you go. Inside you've got basic table setups and a frantic cast and crew dishing up handmade ravioli or spaghetti marinra, shouting jokes to the regulars as they enter. It's the kind of place you go for a casual catch up over delicious food and this is what Pastizzi Cafe excels at providing.
The main event here is obviously the pastizzi. In Malta, you only get two flavours: that's the aforementioned pea or ricotta. At Pastizzi Cafe, you've got a choice of around 20. The fillings come in savoury or sweet and are wrapped in a delicious filo-style pastry that's a little reminiscent of a croissant only crunchier.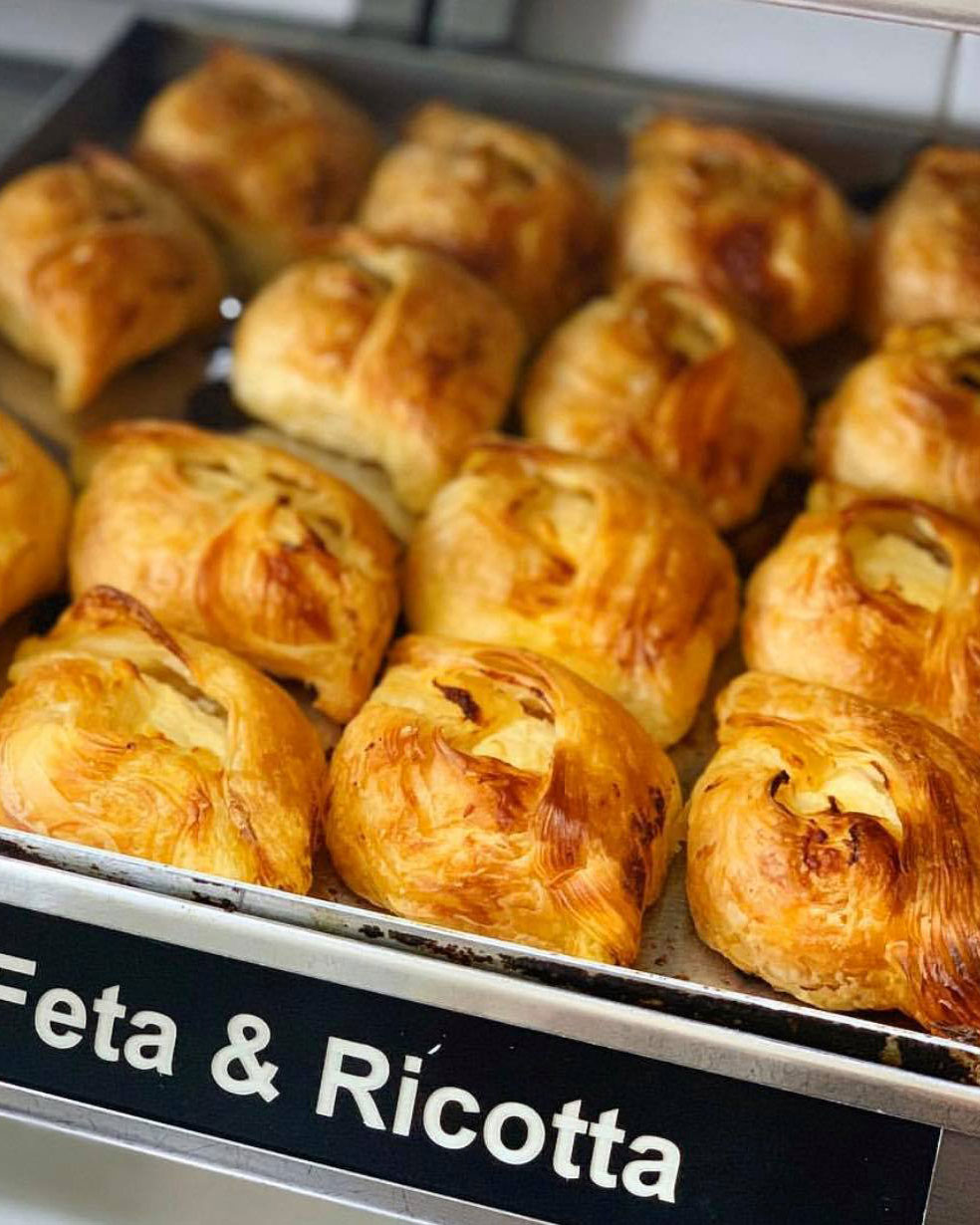 As we sit down, Debbie gives us the lowdown on the significance of the dish. "In Sicily, or Italy, there are pizza bars on every corner", she explains, "but if you go to Malta, there are little pastizzi outlets everywhere. So that's their staple junk food or takeaway food."
Lenny ran "uncle" Leli and "uncle" Joe's place on Crown Street which first opened in 1952. "They were the second family to bring pastizzi to Australia", Lenny tells us proudly and it's obvious that the restaurant's ties to the food and the history are strong. "85% of it is food that my nonna made", Lenny says. "She was not a chef but I tell you what she left a lot of chefs for dead."
While it is a place that's informed by tradition, it's certainly not dictated by it. They offer mainly what they know the locals love and much of the pastizzi menu was developed from a suggestions box in the original venue that they continue to adapt today—so feel free to offer an idea next time you're in. Recent additions include broccoli and bocconcini and a caramelised onion and ricotta, and we can confirm are both fantastic.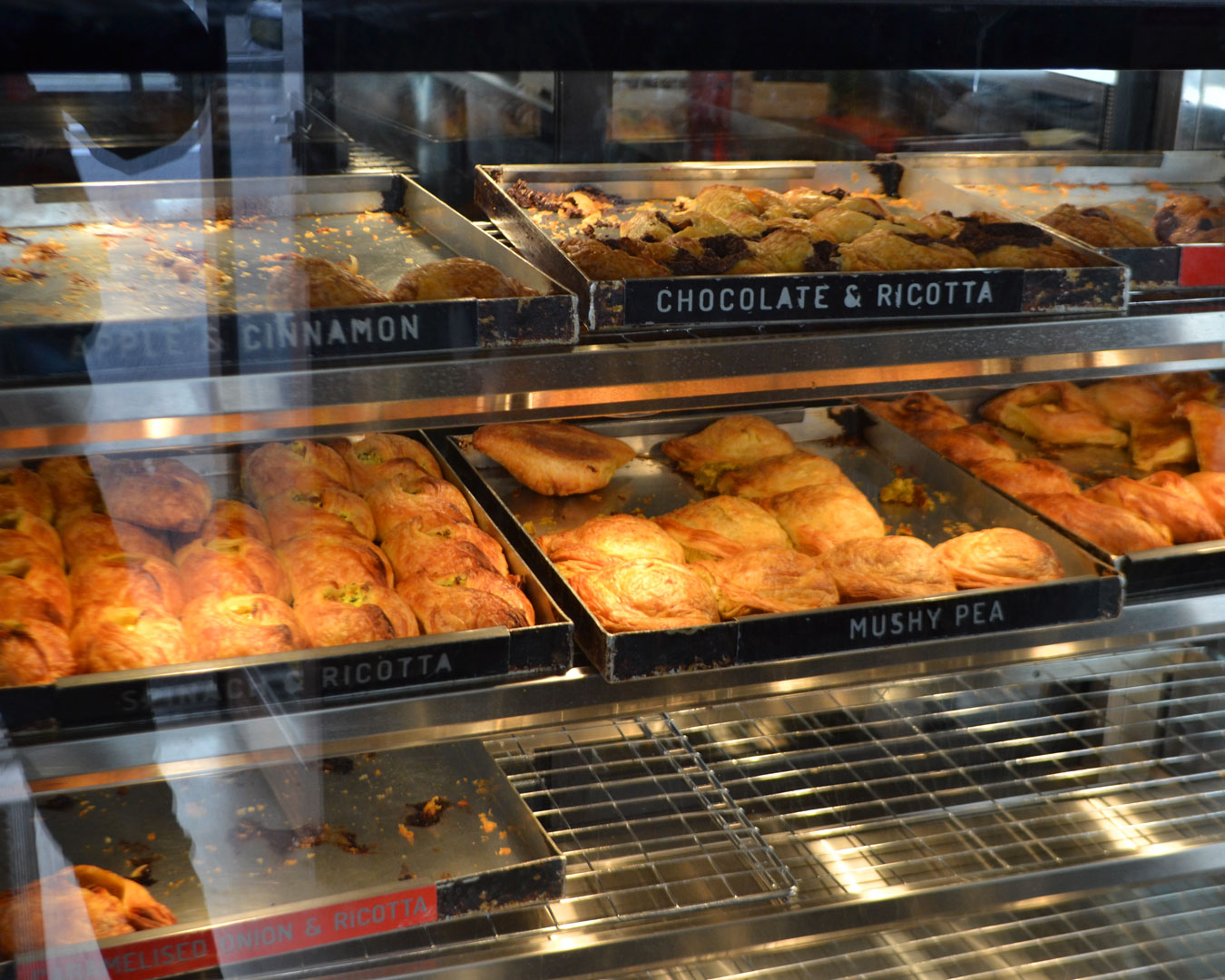 "It's rustic. We call it lingua de casa. It's just food you eat at home. You pay a reasonable price, you walk out of here full and your taste buds go off. That's all we tried to create", Lenny explains.
Their reputation for simple, mouthwatering food is what kept them going over the last few months. While there's never an easy time to move venue, in the midst of a pandemic and nationwide lockdown definitely isn't the best.
"Everything that could have gone wrong, went wrong", says Debbie. "We finally get in here two weeks before COVID hit. Two really amazing weeks and then COVID."
They quickly discovered that a national crisis wasn't going to keep Sydneysiders from getting their pastizzi fix and the team went to work making frozen pastizzi for home delivery.
"We were all up at 4.30, 5 o'clock", Lenny tells us. "We delivered from here to Wollongong, to Shellharbour, to Penrith, over to Manly, Dee Why, Newport." That kept the business alive, Lenny says, but all he was interested in was making sure his staff, some of whom have been with the business for over a decade, still received their wages. "If JobKeeper didn't come, we were going to borrow", he tells us. "Me and my wife, we're built like that. We couldn't do it any other way."
In many ways, the new venue was a blessing in disguise as the bigger space allows customers to dine in while social distancing, something the original venue could never do. While their first home remains closed for now, there are plans to reopen in the summer after a bit of a refit.
It remains to be seen how things are going to play out before then but the team here seems unphased by the challenges ahead. We ask Debbie what will happen if restrictions tighten again. "We'll make it succeed", she replies, "we'll put our heart and soul into it". We're very much inclined to believe her.
For more of Sydney's best specialty bakeries—dishing out everything from savoury burek to honey-soaked loukoumádes, head over here.
Image credit: Pastizzi Cafe and Jack Revell