From the Negroni to the Margarita and Espresso Martinis, Sydney has many favourite cocktails. But there's one lesser heralded concoction we're always pleased to see on a menu. Made with Peru's national spirit, try a Pisco Sour for something refreshing, tart and a little sweet.
If you're unfamiliar with the versatile spirit named after the Peruvian port city of Pisco, it's a type of brandy made from grapes. Like how champagne must traditionally come from the northeast French region, Pisco must be produced in one of five recognised Peruvian regions to be considered legit.
The Pisco Sour is traditionally made with pisco, egg white for a creamy texture, lime juice for acidity and some syrup or bitters to top it off. To help you find the best versions around town, we've rounded up the five best spots to score a Pisco Sour in Sydney.
Pepito's
Marrickville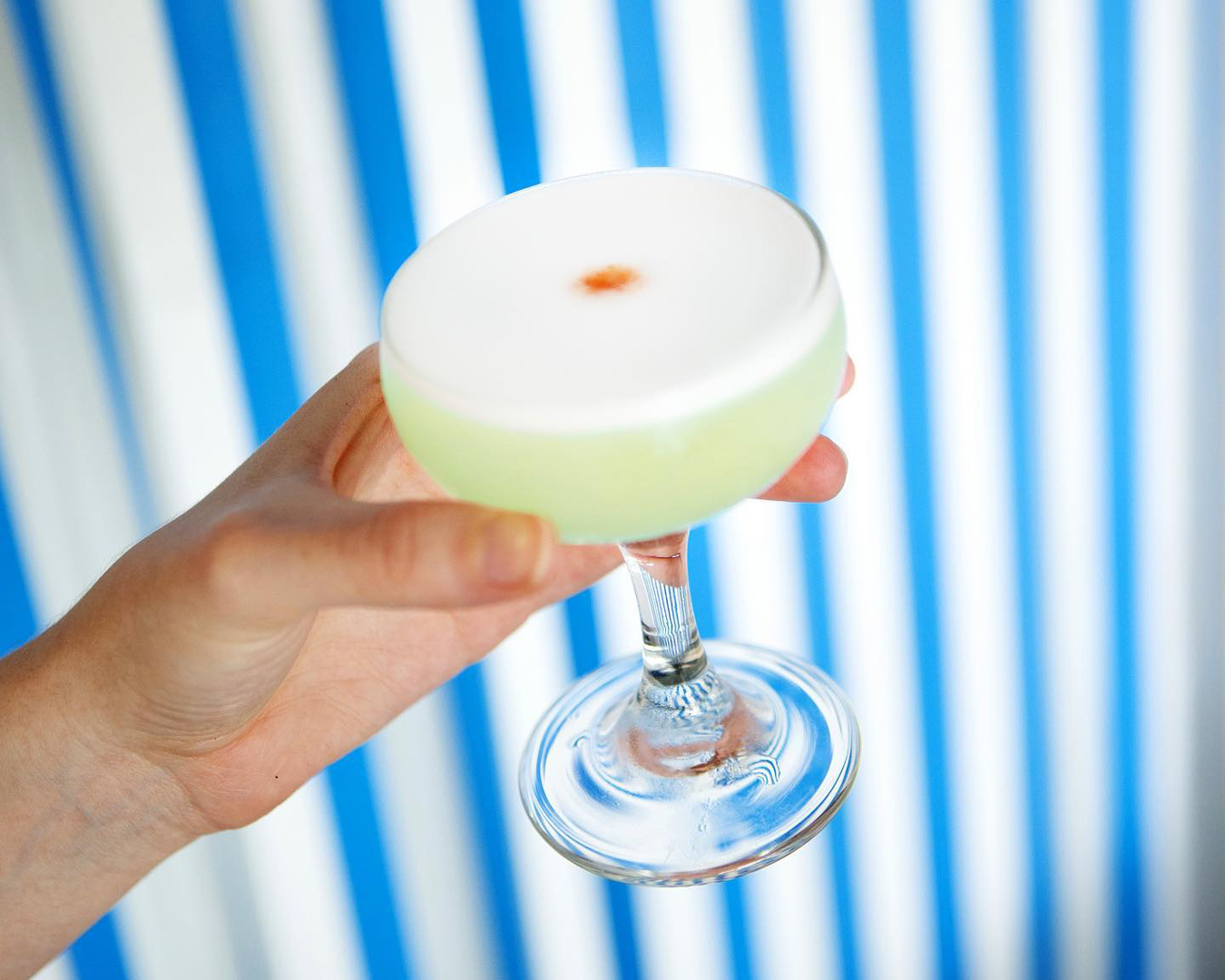 Opening in 2020, Pepito's joined an already stacked Inner West foodie strip—squeezed in between much-loved eateries Hello Auntie and Eat Fuh. The Marrickville "taberna" took over an old seafood joint, turning the space into a buzzing and already adored Peruvian restaurant serving up dishes like "Leche de Tigre", a Peruvian ceviche with fish, prawns, fried calamari, lime and chilli.
As for cocktails, it's all about showcasing pisco, and, of course, the number one option is the Pisco Sour. Owner José Alkon's recipe is classic, with pisco Quebranta, lime, syrup and egg white. You'll also find the fermented grape spirit across the cocktail range, paired with flavours like vermouth and Campari, pineapple and lemon, or lime and ginger ale.
Nikkei
Surry Hills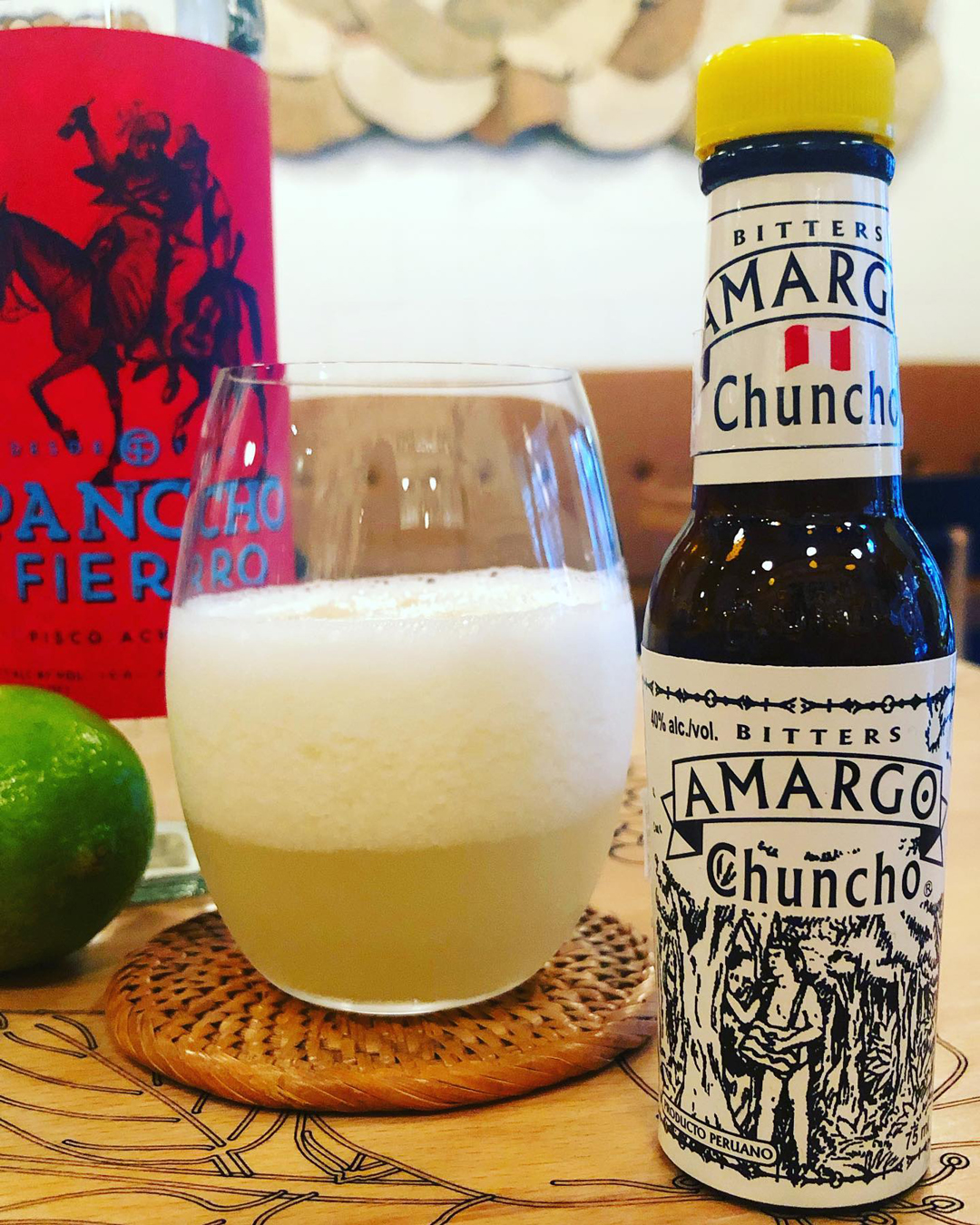 Nikkei pays homage to the cuisine of the Japanese-Peruvian people, which originates from over a century ago when Japanese immigrants first made their way to Peru. The word "Nikkei" refers both to that specific cuisine and to Japanese folk living abroad as citizens more broadly. With that incredible combination of technique and flavour, the Surry Hills restaurant offers dishes like Hokkaido scallops with huacatay butter, acevichado salsa and arare crackers.
Once again, top of the cocktail list is the hero Pisco Sour. At Nikkei, you'll find the concoction made with pisco, lime, aquafaba (rather than egg whites for texture, making it a vegan Pisco Sour) and Amargo chuncho bitters (a popular Peruvian bitters made of 30 various peels, herbs, roots, barks and flowers). There are also plenty more pisco cocktails like the "Morada", made with pisco, chicha morada, yuzu, aquafaba and plum bitters.
Exotik Latin
Newtown
Newtown's Exotik Latin restaurant is all about sharing a passion for Latin American flavours and ambience. Think cocktails, colours, live music and good vibes as you eat anything from quesadillas to "bandeja paisa", a Columbian plate of crispy pork belly, ground beef, Spanish chorizo, fried egg, beans, avocado, arepa, tajadas and steamed rice. The cocktail menu offers plenty of Latin American-inspired classics, including a $10 happy hour frozen margarita. The signature Pisco Sour is made with pisco, triple sec, Angostura bitters, egg white and lime, with the option of an added passionfruit twist.
Calle Rey
Newtown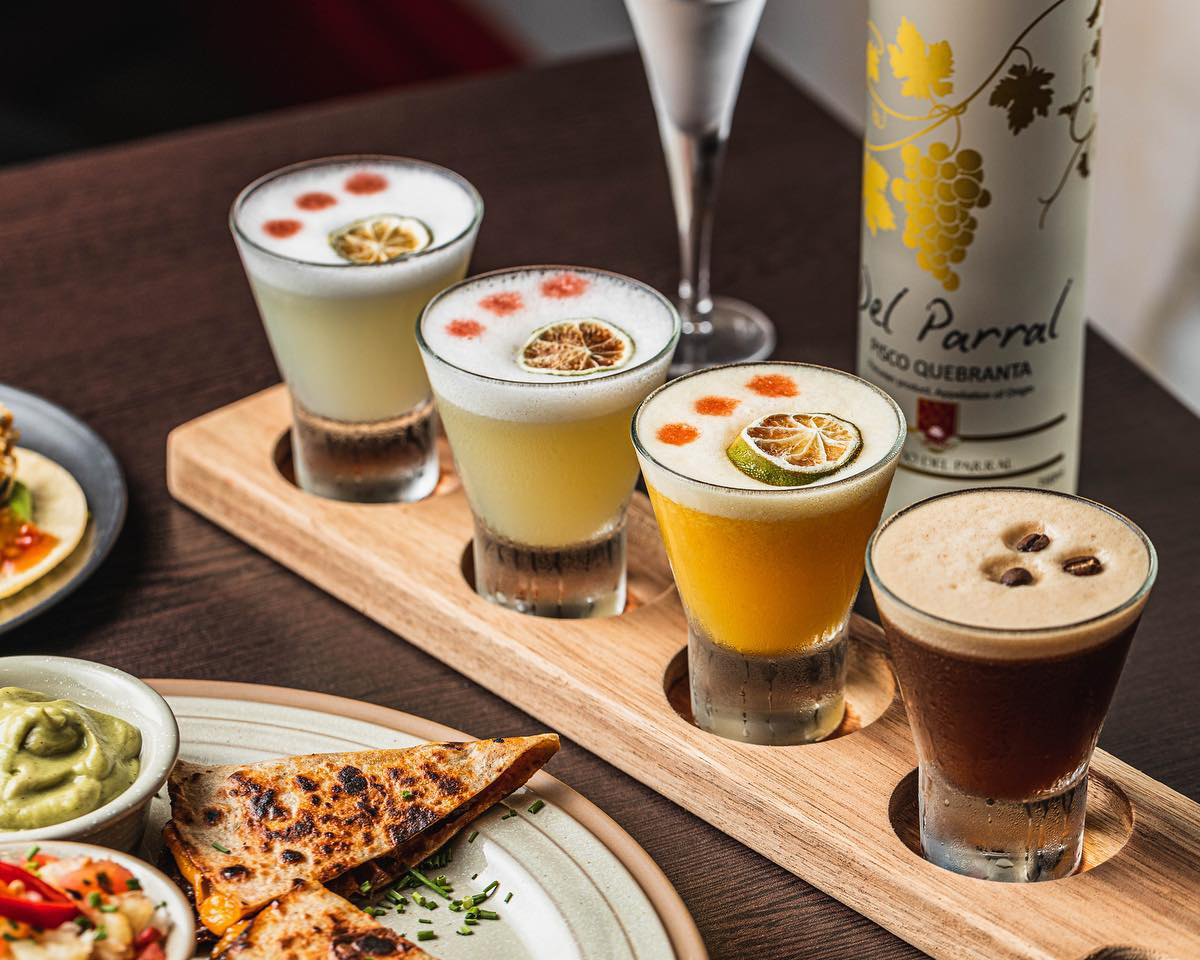 Helping further build Sydney's burgeoning plant-based dining scene, Calle Rey is a Mexican restaurant with Peruvian fusion inspiration. That means you'll find cuisines like Nikkei (Peruvian-Japanese), chifa (Peruvian-Cantonese) and cevicherias (Peruvian seafood) at the north King Street eatery. But it's in the dedicated Diablo Pisco Bar that Calle Ray really pays respect to the spirit of the hour, with an entirely plant-based Peruvian Pisco bar—supposedly, the first of its kind in the world. Alongside a slew of Pisco-based cocktails, the classic pisco sour is made with pisco, fresh lime, a plant-based foamer and bitters. And if you're looking for a cocktail tasting paddle, try the 4 x mini Pisco Sour offering with classic, maracuya, punch and espresso flavours.
Solera Bar
Millers Point
Housed inside a historic sandstone building on the outskirts of Barangaroo is Solera Bar, a cosy but refined neighbourhood cocktail bar. Here, you'll be treated to an extensive champagne list, a deli menu of snacks, cigars and fine spirits. But with "solera" referring to a method for blending and refining liquors, you can trust the cocktails being made here. Ask your bartender to make you a classic Pisco Sour or try the ultra-refreshing signature cocktail "a light bulb moment" with St Germain Elderflower liqueur, BarSol Pisco, lemon, ginger and cucumber.
Still thirsty? Check out Sydney's best margaritas.
Image credit: Pepito's, Pepito's, Nikkei, Calle Rey