To celebrate our 10th birthday here at Urban List, we're asking you to tell us your top 10 lists over on our Instagram—we asked and you delivered on where to find Sydney's best Margaritas.
The Margarita is the ultimate party drink. The name alone evokes beaches, sun, and tropical vibes. When someone offers you a Margarita you know you're in for a good time. It's also one of Sydney's most beloved drinks—if you live in Sydney, there's no doubt you are a big believer in the Margarita.
The drink is a simple one but with endless opportunity for variation. Have a good one and it's hard to say no to another but have a bad marg and it's like the sky just clouded over on your holiday. The classic is simply tequila, triple sec, lime juice, sugar syrup, and a salt rim while the even simpler and equally delish Tommy's is tequila, lemon, and agave syrup, which gives more room to bring out the tequila flavours. We're getting thirsty just thinking about it.
A Margarita pairs perfectly with Sydney in the summer and as the weather warms up you're likely already on the lookout for the best places to clutch a couple of coupettes.
Whether you're a fiend or an aficionado, check out this top list of the best local spots to get your Margarita fix.
The Best Margaritas In Sydney, According To You
Cantina OK!
CBD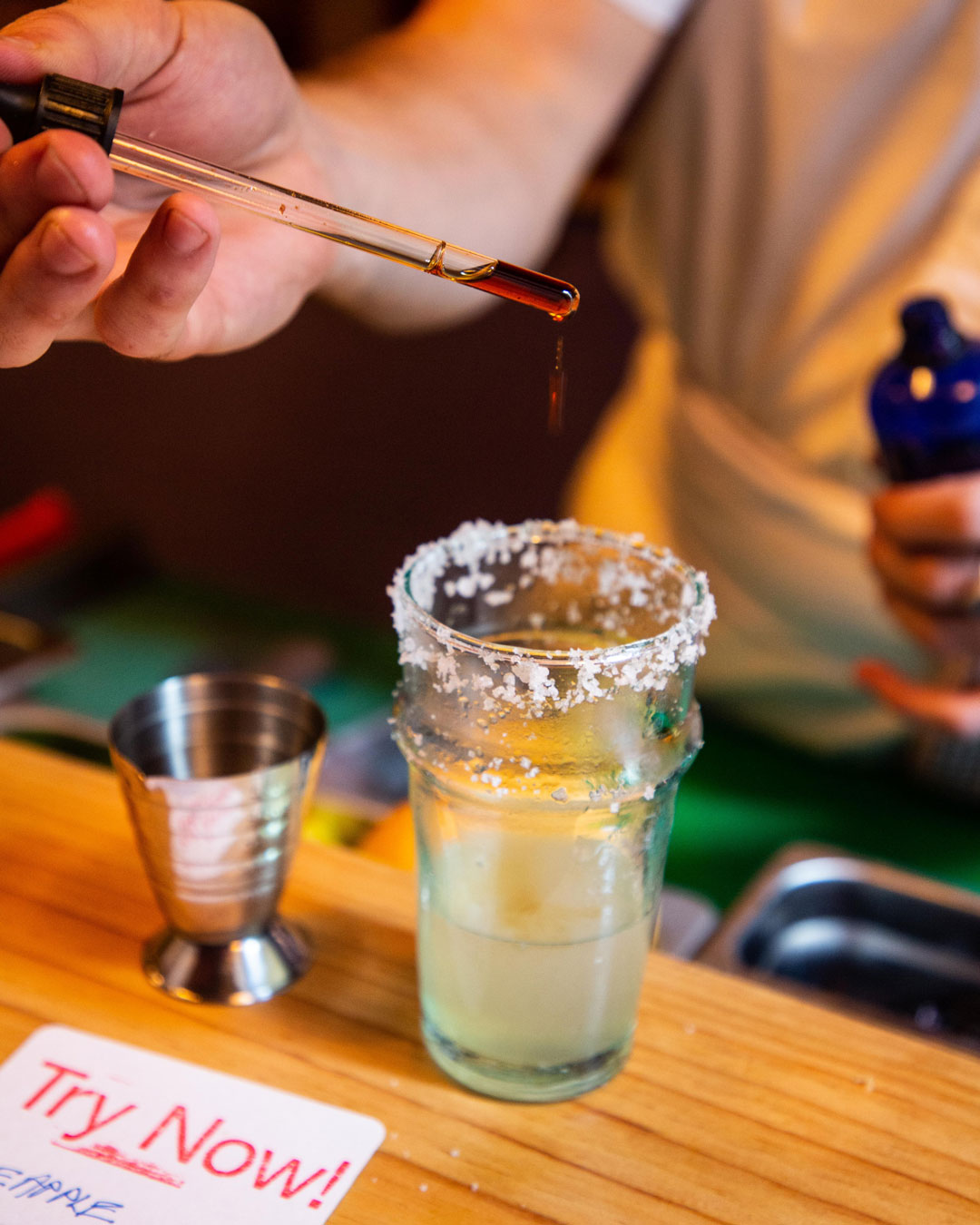 If you've ever wanted to drink mezcal in a cupboard without feeling like a degenerate, Cantina OK! is for you! Jokes aside, this is definitely the smallest bar on the list but these guys are very serious about their Margaritas.
It's a cool and quirky spot hidden down an alleyway off Clarence Street that specialises very specifically in mezcal. The Tio's boys followed up the success of their cerveceria with this one inspired by a Mexican road trip that pays homage to the type of tiny places you find in that part of the world. Make sure to try the house marg with 50/50 tequila and mezcal using hand-crushed ice. Hell, make sure to try at least two or three. All up, it's no surprise @talie77 says this is one of the best in Sydney.
La Farmacia
Darlinghurst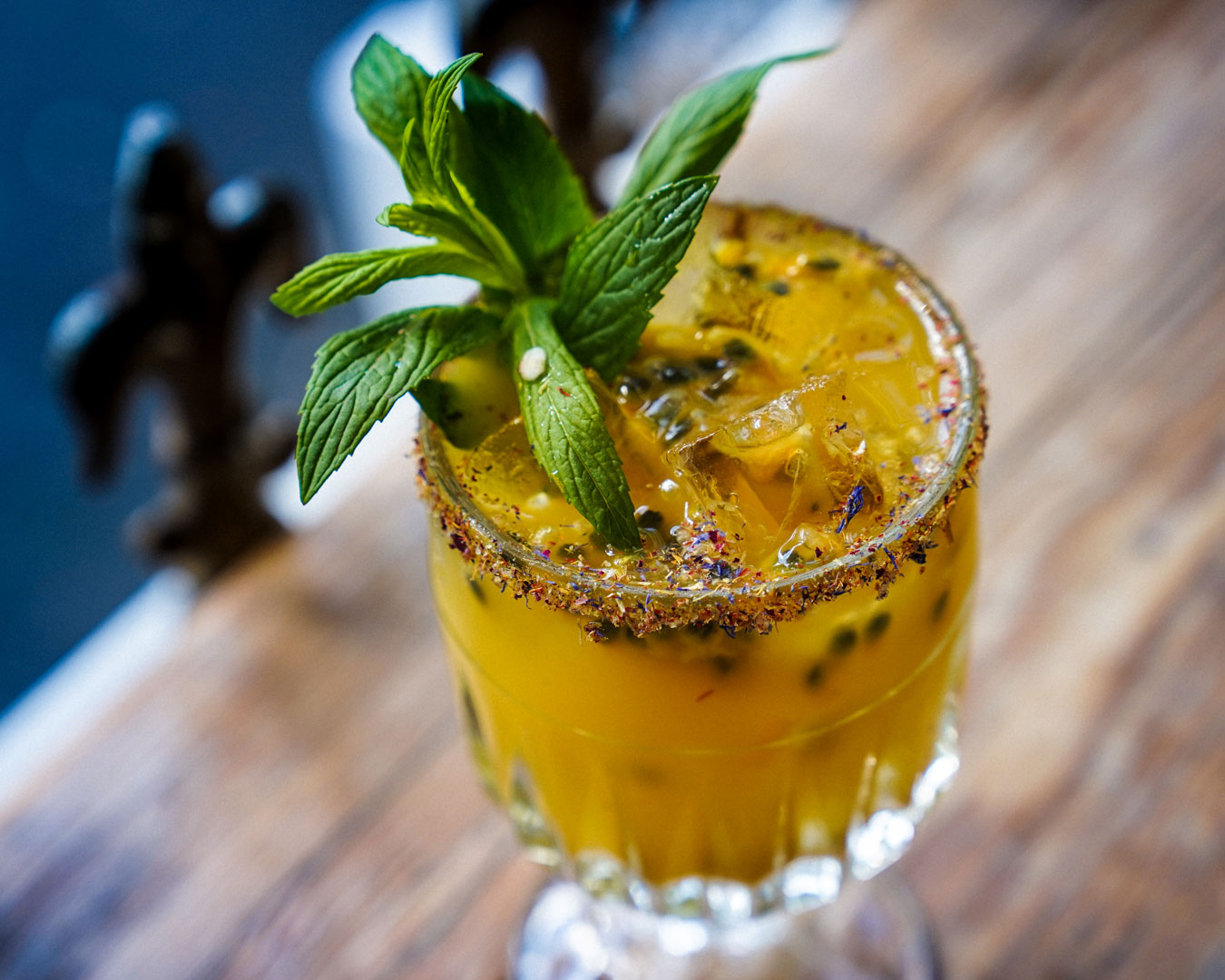 La Farmacia is the latest offering from the Wings and Tins duo Anthony Macfarlane and Alfredo Perez and it's really good. Turns out these boys know a lot about Margaritas as well as wings and they go hard on the details.
"The most important thing is your rims and your salts. We use Maldon sea salt flakes on our rims because that's the first thing that hits your lips", Macfarlane tells us. But they don't stop there and will dip their rims in hand-charred corn husk salt or even powdered crickets imported from Mexico. Ask for any of their drinks to be made with mezcal for an extra smokey hit. "Its the only drink we sell," Macfarlane explains, "so we want to make sure its something we do well."
@vincentcollins also says La Farmacia does some of the "best spicy margs" around.
Tio's
Surry Hills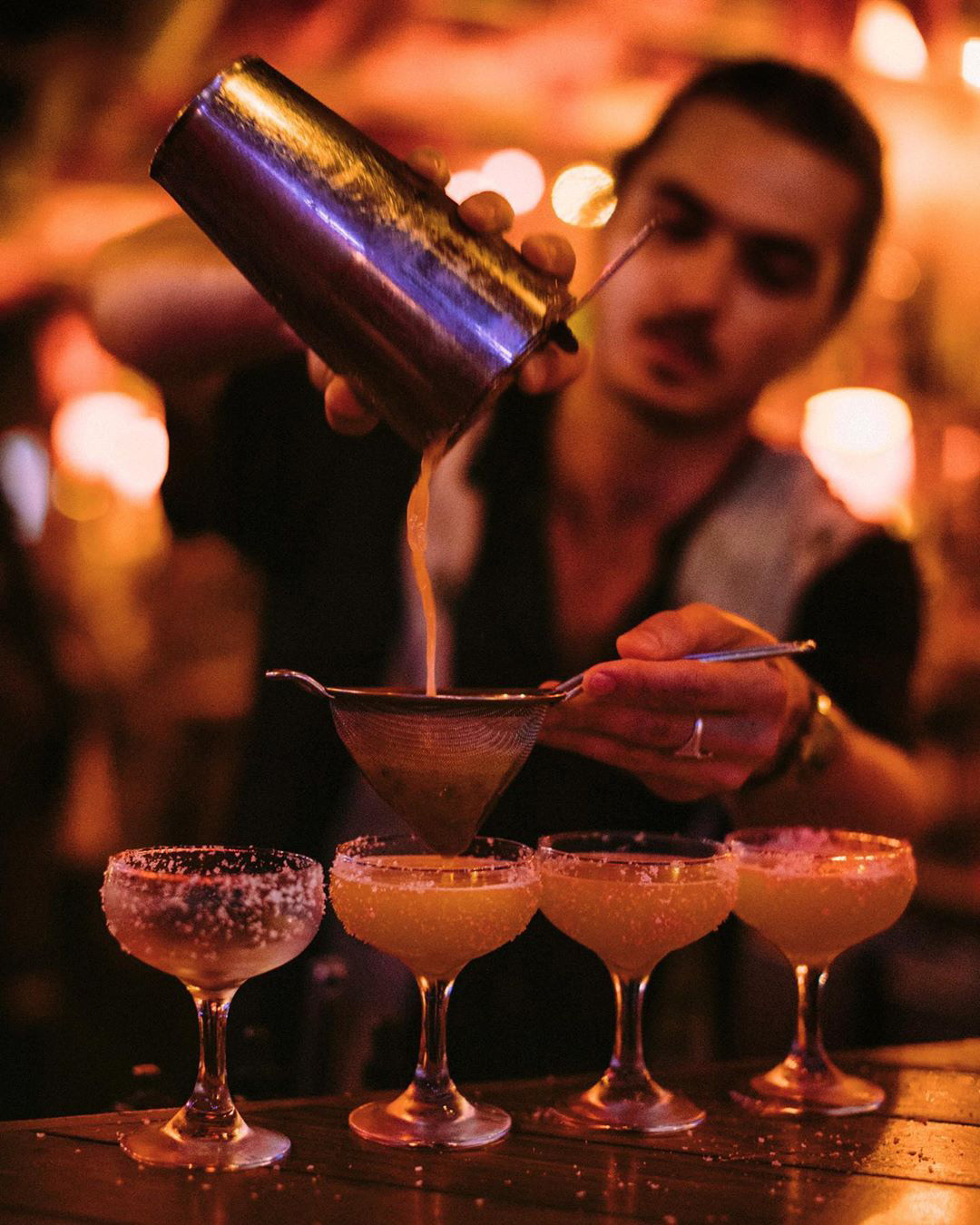 You wouldn't think Surry Hills would be the epicentre of "Margaritaville" in Sydney but its certainly shaping up that way with this offering from Shady Pines veterans Jeremy Blackmore and Alex Dowd. Officially a "cerveceria" with an extensive beer selection, Tio's began life as a rough-and-ready, anything-goes-type place. No drinks list, no food, and free popcorn for all. They've refined things a little and now offer Latin fried pizza, which are great for soaking up their highly moreish classic Margaritas. @blondeasian_ says Tio's has a solid "variety of margs and the best tasting".
The Dolphin
Surry Hills
The Dolphin is a huge beautiful mess of an establishment and another Surry Hills staple. It's not your typical tequila bar but we're including it on here because it's always a good time and the drinks are great. Their take on the Margarita comes in the form of "The Sicilian", which is made with limoncello and chilli and is essentially a holiday in a glass. Enjoy one (or several) on their upstairs courtyard set up which is excellent for people-watching and soaking up some inner-city sun. @lane_daisy says "the sprig of rosemary while you sip is heavenly on your senses".
Sonora
Potts Point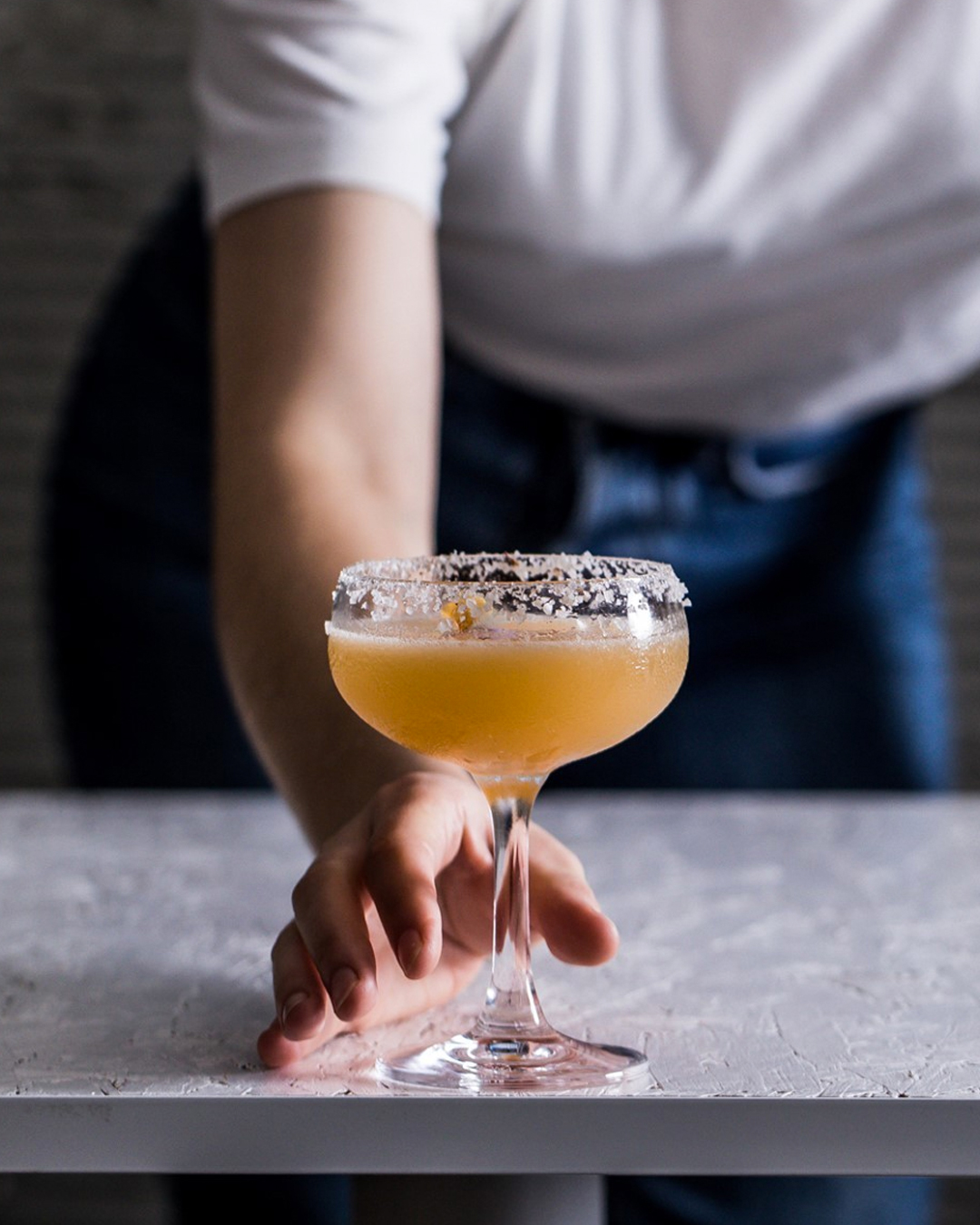 The brainpower behind Bondi's Taqiza and Carbon has kicked off another Mexican mecca in the heart of Potts Point. Compared to her older siblings, Sonora preaches a dedicated focus to all things fine-dining (think deconstructed tacos) and—spirit of the moment—mezcal. Leading the way in the kitchen is head chef Juan Carlos (who you know previously from Three Blue Ducks), and just like The Ducks, he's charging up dishes with sustainably sourced ingredients.
Sonora also champions all things tequila and mezcal with drops sourced from boutique distilleries in Mexico. The drinks list means you'll get to pick and choose a bunch of spirits exclusive to Sonora, plus mezcal spiked cocktails, beer, wine and you guessed it delicious Margarita concoctions. @its_delz says the team here whip up "the most authentic, perfectly balanced Margaritas outside Mexico".
Redfern Surf Club
Redfern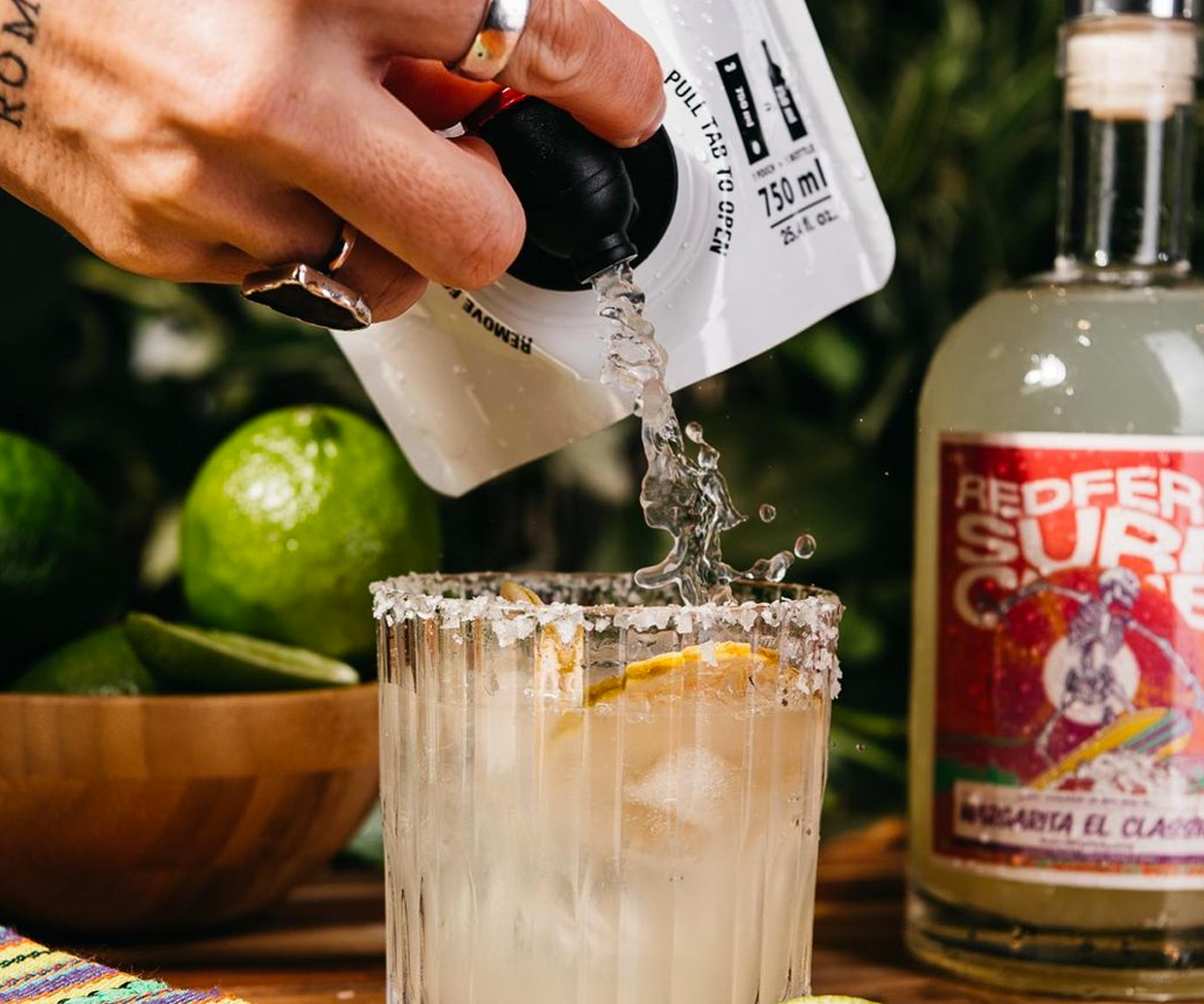 This inner-city gem is the brainchild of Yannick Maslard (aka the former GM of faves Cliff Dive and Oxford Art Factory) who's giving the people of Sydney a local club with the feels of a backyard BBQ at your mate's place. The 'made-for-good-times' drinks list is headlined by RSC's cheeky signature Can Cocktails but these guys also have a slew of Margarita beauties which shot to fame during *dare we say it* peak lockdown times. It was here the crew pumped out Margarita cocktail bags with passionfruit, watermelon, classic and 'spicy boi' takes, which you can thankfully, still order takeaway now. @slowacre says "Redfern Surf Club make the best margis hands down—fresh, simple flavours that pop".
Totti's
Bondi, Rozelle
Totti's really needs no introduction. Famous for big spreads of salami, mortadella and prosciutto with creamy burrata among strong courtyard vibes and olive plants, this institution is a Sydney goldie. Regulars know that around the staple Aperol, Totti's also serves up one of Sydney's very best Margaritas and @oliviacario says it all comes down to the "chilli, watermelon, basil, oil" combo.
Esteban
CBD
Esteban is the second restaurant from Atticus Hospitality Group—the same crew that gave Sydney Tequila Mockingbird. The basement restaurant, taqueria, tequila, and mezcal bar is hidden in the heart of the CBD. Once upon a time, the building was a printing shop. Architects Humphrey & Edwards have taken cues from the building's Art Deco bones—sandstone walls, timber beams, and towering archways—and layered over influences from the boozy, heady basement bars of Mexico City.
When you're not drooling over the devlish interiors, there's a Margarita offering that's too good to miss. You should also know that Esteban has the largest collection of premium tequila and mezcal in the country so your tastebuds will be in very good hands. As mentioned, the crew here are well-versed in the world of tequila so it would be remiss of you to skip out on the signature Esteban Margarita board—three miniature Margaritas paired with three signature tacos, as backed by @janeyblack.
Vandal Taqueria
Newtown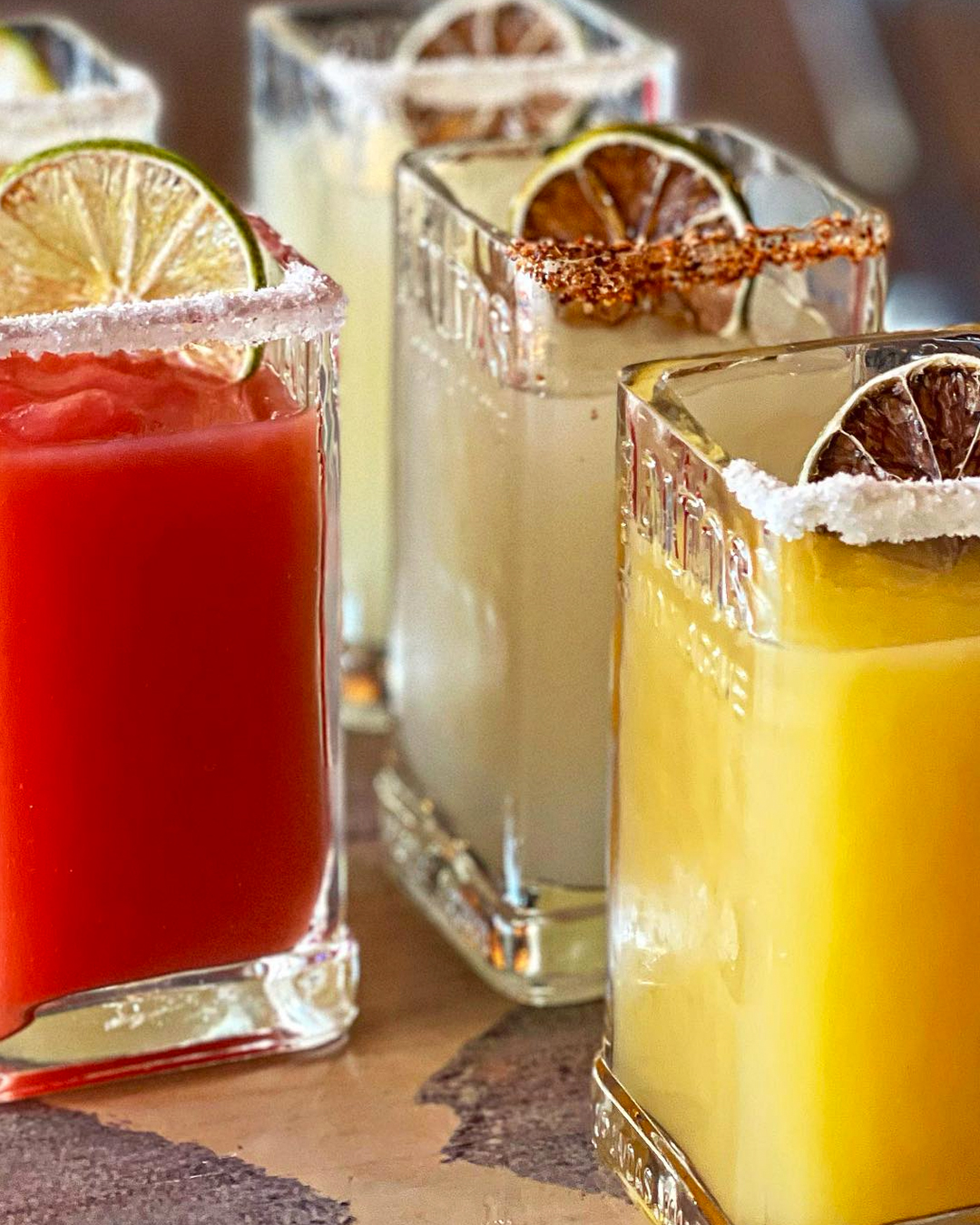 Okay people, if you haven't hit the boss venue that is Vandal Taqueria, you better get thre, stat. Everything here is *checks notes*—not authentic Mexican but more so inspired by the Latino food trucks of Los Angeles. That means you'll be privvy to chargrilled corn, greasy tacos and hey, cheeseburger spring rolls too. There's also a $30 set menu which you should absolutely hit when you've thrown the 'decisive' train out the window. When you're thirsty however for a salty concoction like no other, the bartenders here whip up one hell of a classic Margarita, known as 'The Notorious M.AR.G', @peteraitken says these are "the real deal".
Mexicano
Narrabeen, Mona Vale
Mexicano delivers authentic modern, street-style Mexican cuisine in a beachside setting. With a menu designed for sharing, allowing for multiple courses, Mexicano is a solid venue for big group catch-ups and long lunches. All produce is sourced locally, the vibe is relaxed yet buzzing, and the service friendly and efficient. What's not to love?
Margarita-wise, you'll want to sit down. There are eight epic creations to cast your eye (and tastebuds) over. Think a shaken Margarita—a refreshing take on the OG. You'll also find a frozen Margarita, various fruit takes (passionfruit and coconut), a ginger Margarita and even a chocolate Margarita made with homemade chocolate sauce, Patron XO Cafe, amarula and chocolate Baileys. @kierons2101 says "without a doubt" Mexicano does the best margs in Sydney.
More Of The Best Margaritas In Sydney
Fortunate Son
Enmore
"A classic neighbourhood bar" is the way co-owner Jason Crawley describes his little spot of urban luxury opposite the Enmore Theatre—and it's whispered that these guys are pouring some of the best margs in town. Decked out in decor sourced from the flea markets of California and sporting a French arch back bar piled high with close to 350 spirits, Fortunate Son is both the perfect beginning and end to your night.
The highly experienced bartenders here pour popular riffs on the classic Margarita. Try the Tommy's made with Herradura Blanco, lime and agave, or dial things up with the Hemmingway marg and their Mexican Razorblade.
Alphabet Street
Cronulla
If you find yourself a little further afield and thirsting for a citrus hit, look no further than Alphabet Street. This is another place you might not expect to find top-notch margs as it is, in fact, a Thai restaurant—but hear us out. Here you'll find light, fresh, contemporary Asian fusion food with a twist that they serve up next to chilli coconut Margaritas that are perfect for sipping and watching the sea. A bit of a hidden gem and unexpectedly impressive.
Carbòn Mexican Woodfire
Bondi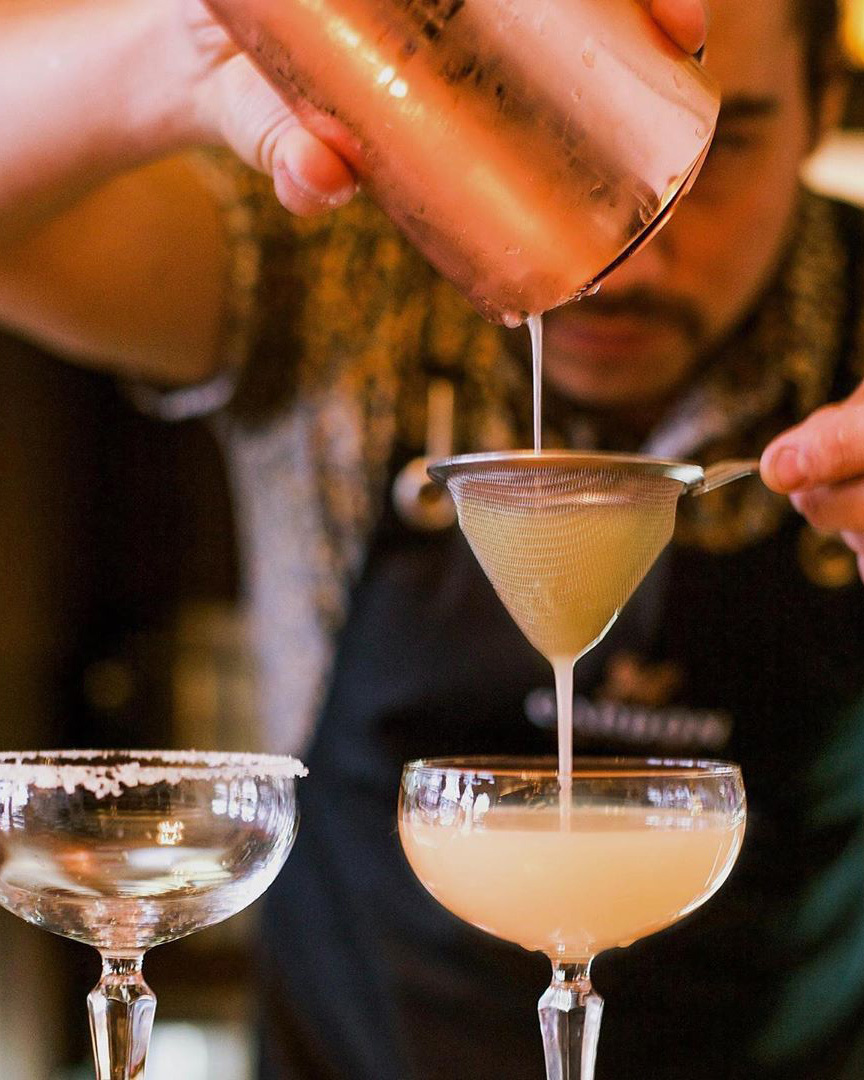 Carbòn is a little hacienda-style joint perched at the end of that strip of shops in Bondi proper before the main road plunges down into the chaos of Bondi Beach. The name means 'charcoal' in Spanish and they focus on authentic flame-cooked Mexican cuisine. They don't mess around when it comes to the drinks either as they base their drinks on quality Arette tequila and have an impressive mezcal selection to boot. If you feel like really indulging yourself, they also offer bottomless tacos and margs which is a lot in the best way possible.
El Loco
Surry Hills
You can't write a list of Sydney's best Mexican sippin' spots without talking about the legendary El Loco in Surry Hills. This place started as a pop up in the backroom of the Excelsior pub and quickly became permanent due to popular demand. It's a classic quick-and-easy Mexican take that probably wouldn't win any points for authenticity but sometimes that's exactly what you want.
Bartender Chris Dempsey says a perfect Margarita is all about "hitting that right balance between sweet and sour. Find flavours that complement it without taking away from the drink, like jalapeno in our signature Jalapeno Margarita. The drink is simple and it should stay that way."
For more of Sydney's most delicious cocktails, head over here.
Image credit: Image credit: Urban List, Cantina OK!, La Farmacia, Tio's, Sonora, Redfern Surf Club, Vandal Taqueria, Carbon