With zest, sweetness, and a little kick from old mate tequila, the margarita is the ultimate party drink. It's one of Sydney's most beloved sips, pairing perfectly with the warm weather and beachside vibes.
Whether you're a fiend or an aficionado, here's where to find the best margaritas in Sydney, according to Urban List Sydney's Instagram crowd.
The Best Margaritas In Sydney, According To You
Cantina OK!
CBD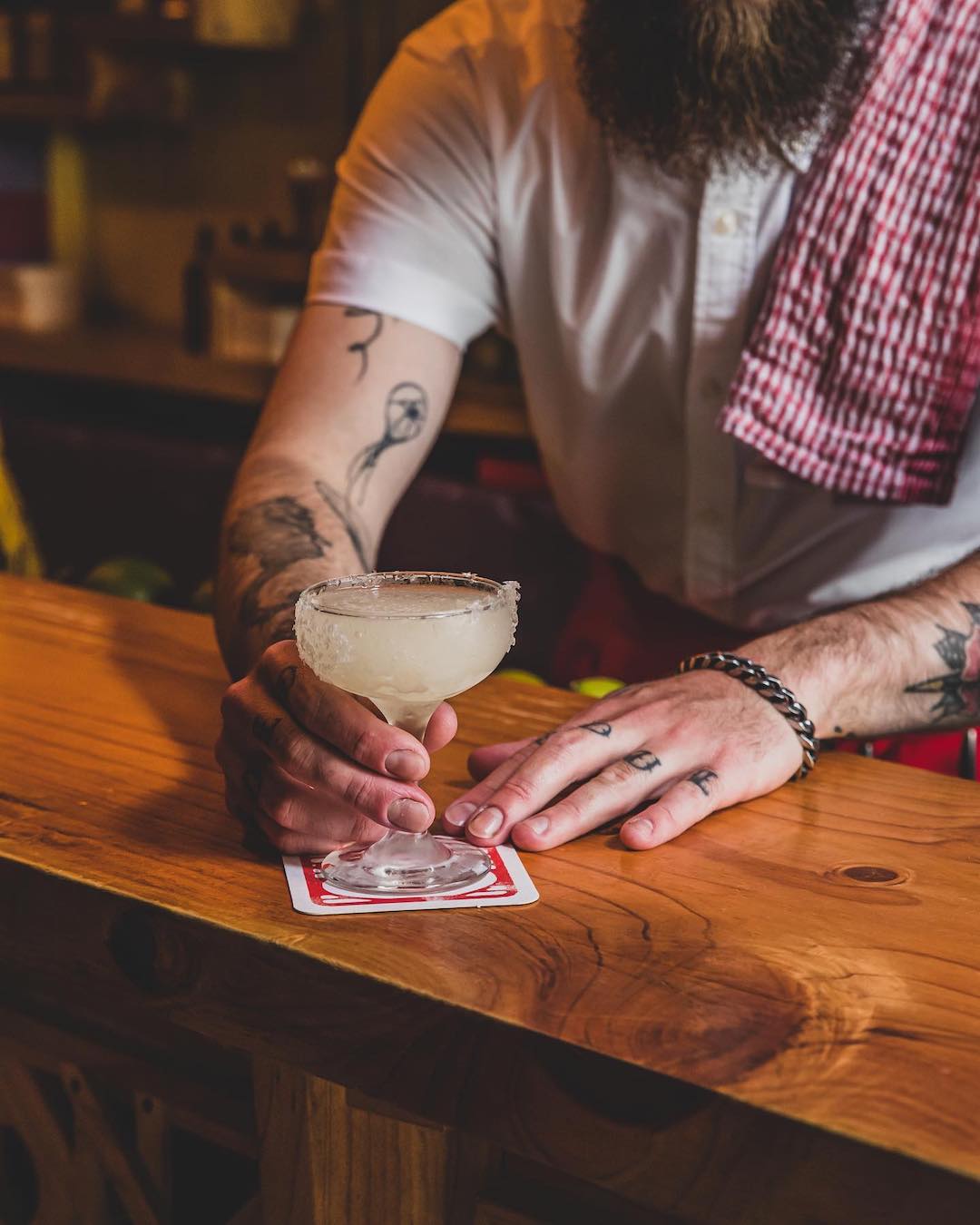 Definitely the smallest bar on this list, Cantina OK! is a cool and quirky spot hidden down an alleyway off Clarence Street that specialises very specifically in mezcal. The Tio's boys followed up the success of their cerveceria with this one inspired by a Mexican road trip that pays homage to the tiny places you find in that part of the world. There's always a new special to try, but Urban List's followers said the Margarita OK! with both tequila and mezcal plus lime juice and orange oil is the place to start.
Bar Patron
CBD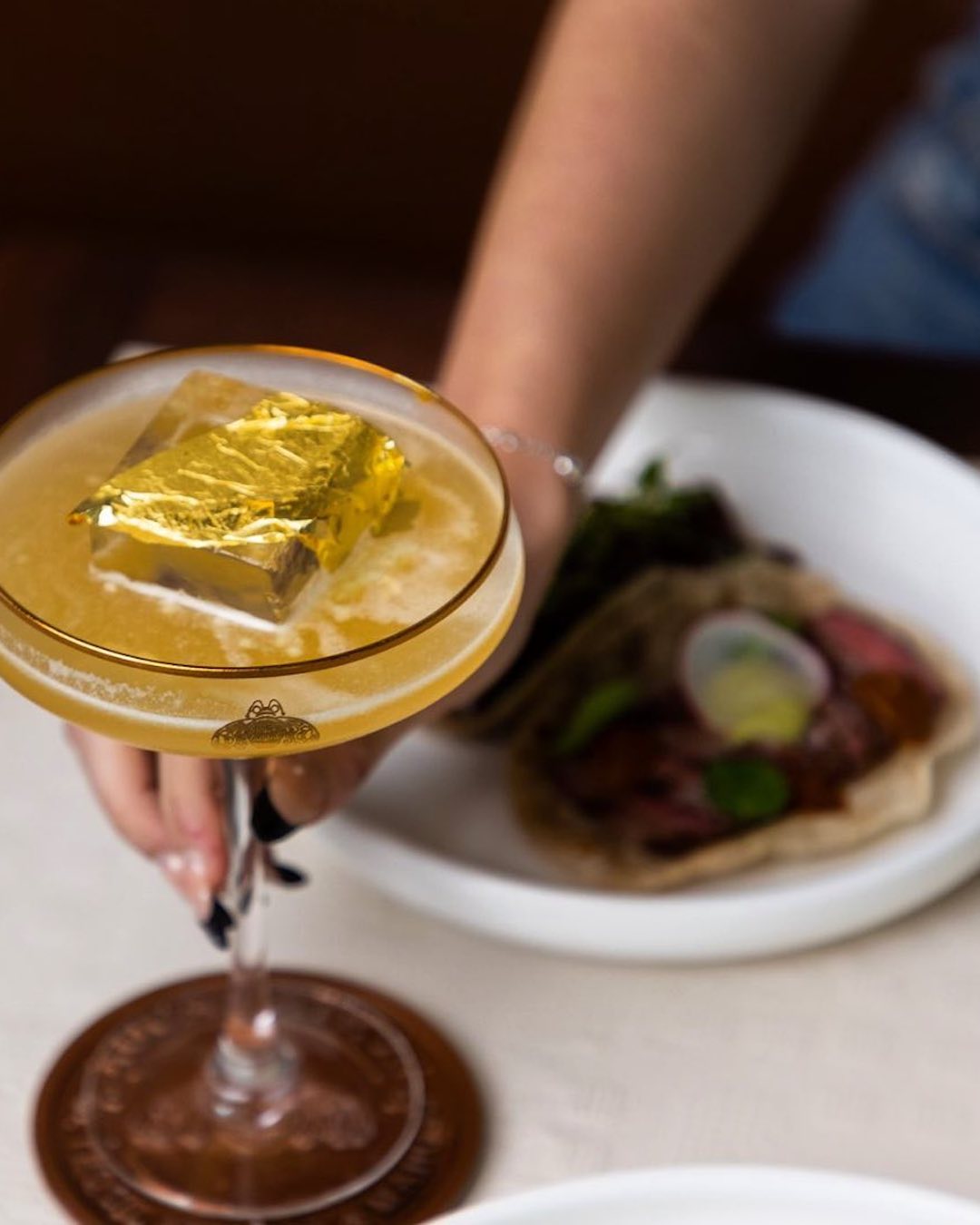 It's a fact that margs taste even better with Sydney Harbour views, so Bar Patron is a must for die-hard fans of the timeless cocktail. The cocktail menu offers six margaritas including a classic take, a seasonal frozen margarita, and the insane Millionaire's Margarita: a $100 sip combining Patron Gran Burdeos, Remy Martin Louis XIII Cognac, Grand Marnier Cuvée Du Cent Cinquantenaire, freshly squeezed lime and agave served over an ice diamond with gold leaf and nitro-chilled finger lime pearls.
La Farmacia
Darlinghurst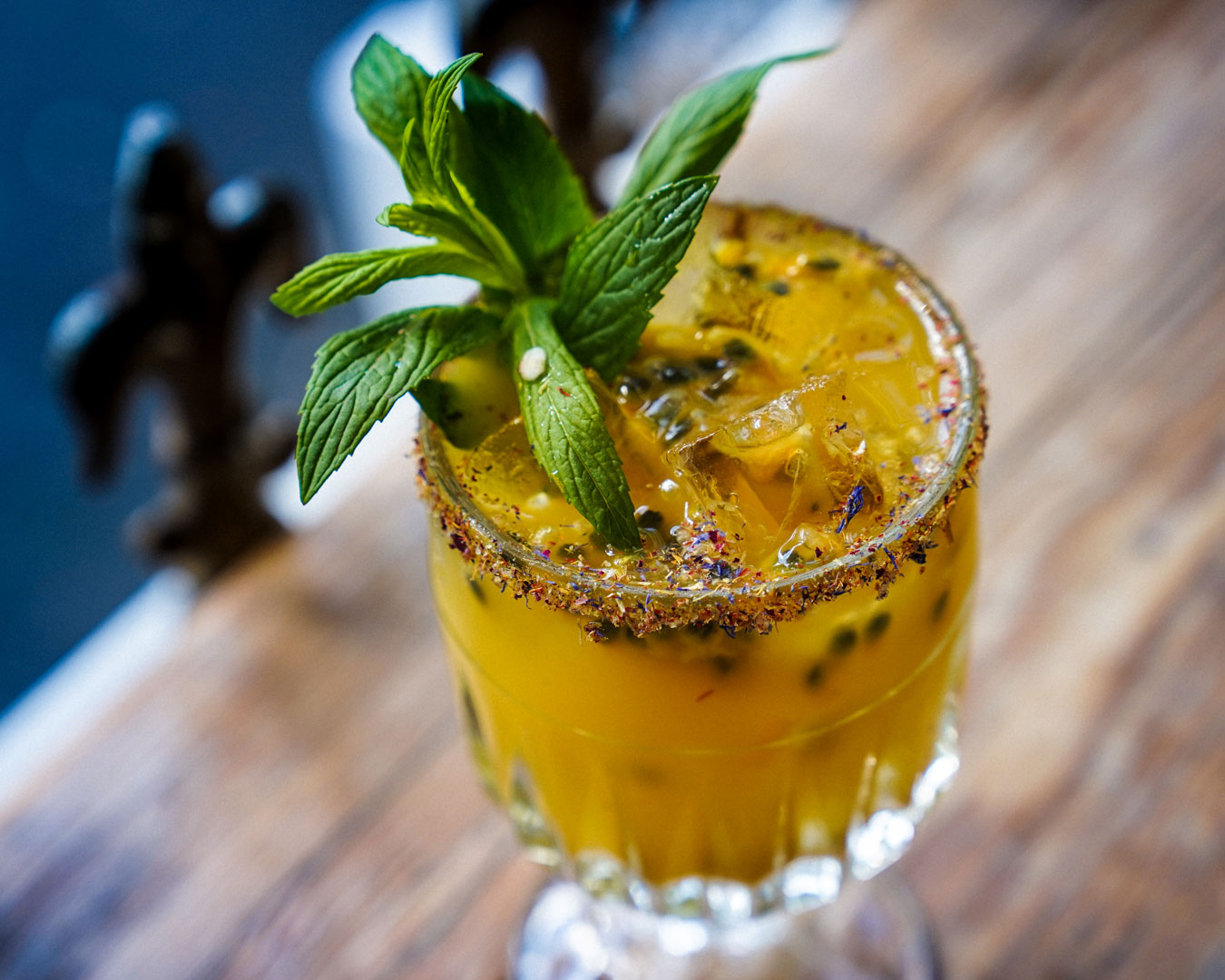 La Farmacia is the latest offering from the Wings and Tins duo Anthony Macfarlane and Alfredo Perez. "The most important thing is your rims and your salts. We use Maldon sea salt flakes on our rims because that's the first thing that hits your lips", Macfarlane tells us. They don't stop there—dipping their rims in hand-charred corn husk salt or even powdered crickets imported from Mexico. Ask for any of their drinks to be made with mezcal for an extra smokey hit.
Tio's
Surry Hills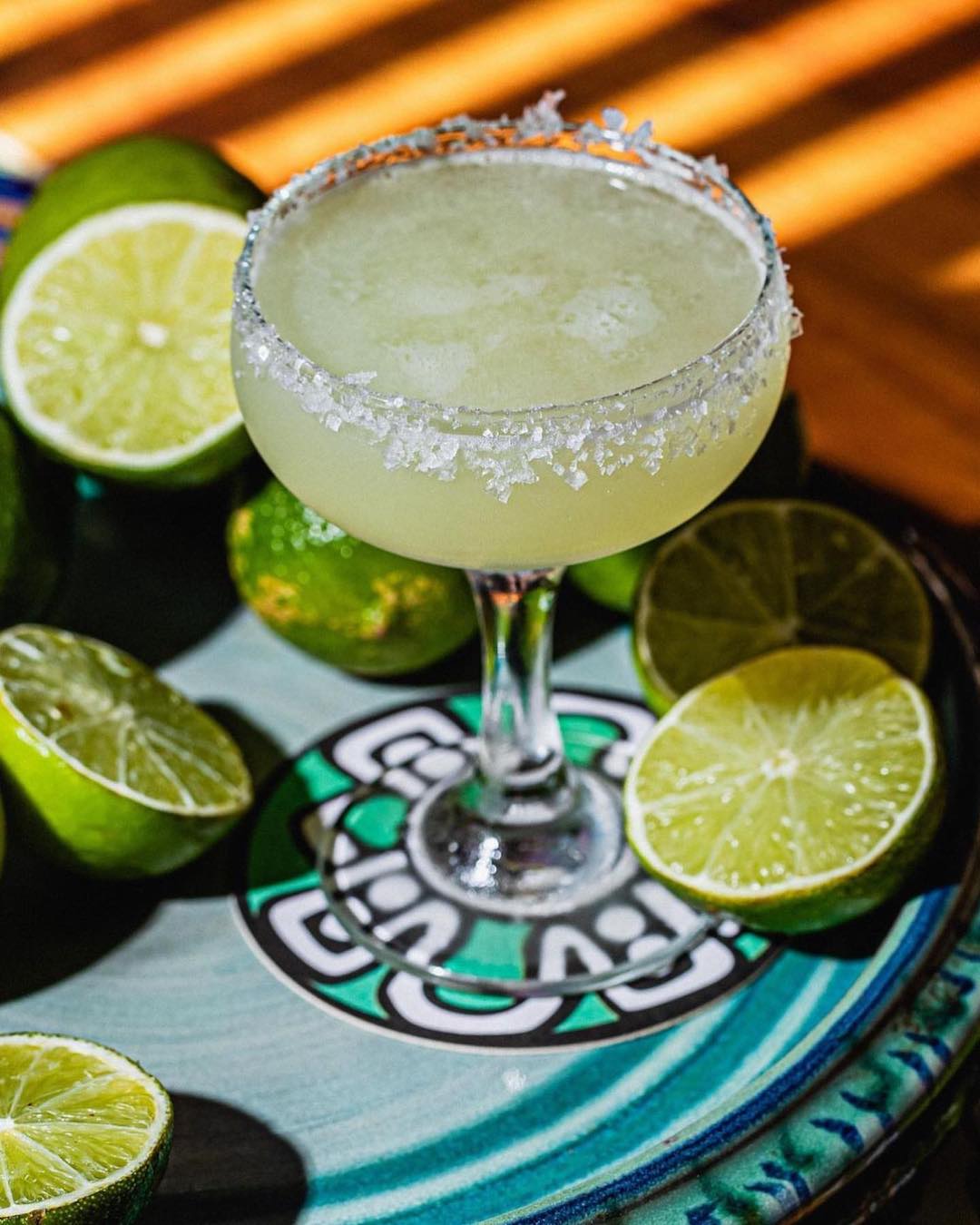 You wouldn't think Surry Hills would be the epicentre of Margaritaville in Sydney, but it's certainly shaping up that way with this offering from Shady Pines veterans Jeremy Blackmore and Alex Dowd. Officially a cerveceria with an extensive beer selection, Tio's began life as a rough-and-ready, anything-goes-type place, with no drinks list, no food, and free popcorn for all. Our readers rave about the weekly frozen margarita special, which goes for just $10.
El Loco
Surry Hills and CBD
You can't write a list of Sydney's best Mexican sippin' spots without talking about the legendary El Loco in Surry Hills, which started as a pop-up in the backroom of the Excelsior pub and quickly became permanent due to popular demand, and its second outpost at the CBD's Slip Inn. Urban List readers rate the jalapeńo margarita with Olmeca Altos Plata, Ilegal Joven mezcal, jalapeño and citrus served with a crushed jalapeño salt rim—which is available by the jug, FYI.
Tequila Mockingbird
Paddington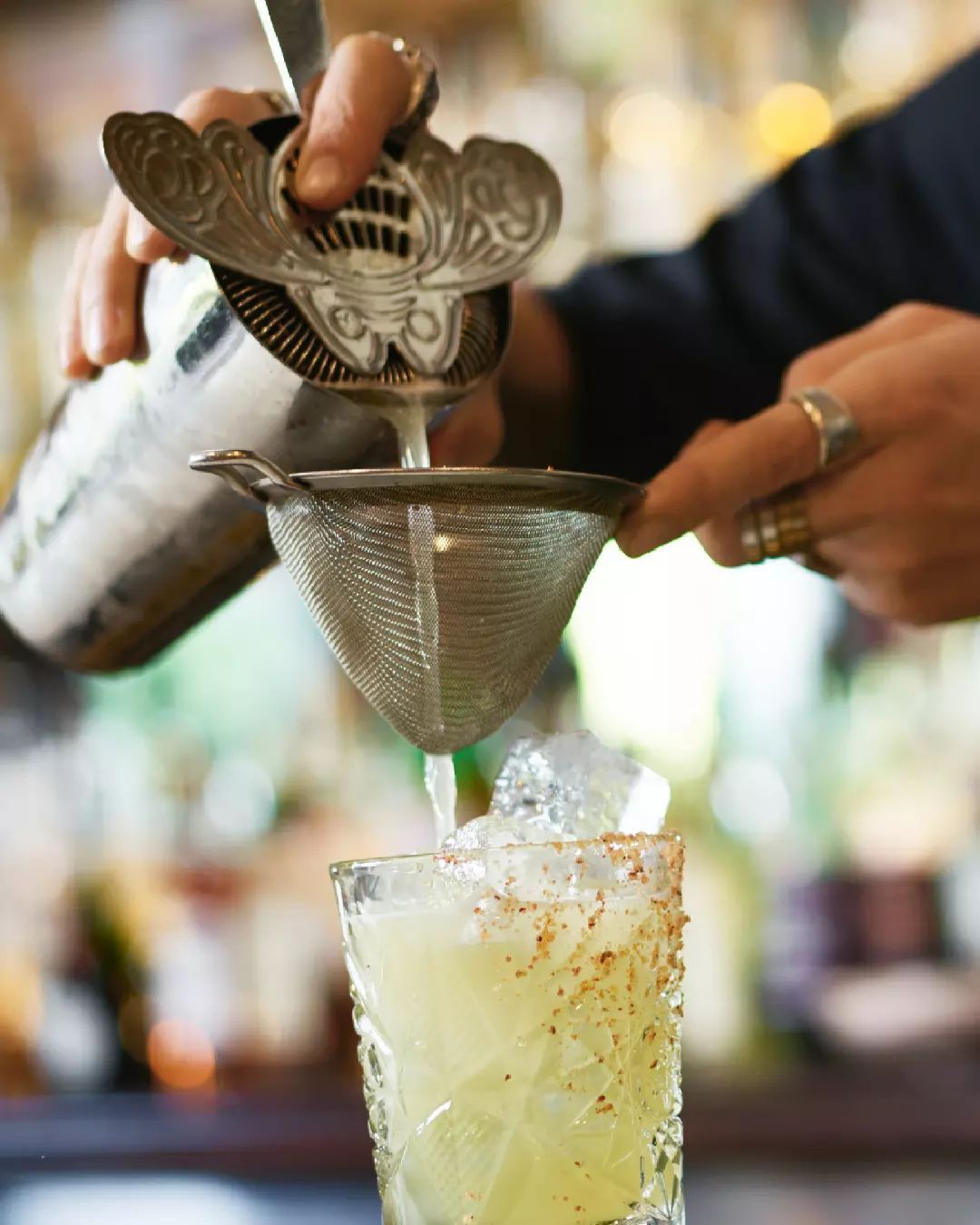 It's all in the name... Urban List readers love Tequila Mockingbird's signature cocktail; a punchy floral concoction featuring Patrón Silver, St Germain, jalapeño infused agave, lemon, cucumber and a spiced salt rim that pairs perfectly with the venue's pan-Latin American cuisine.
Titus Jones
Marrickville
A cosy bar and taco joint on Illawarra Road, Titus Jones is doing some of the best margs in the West. They whip up a mean version of the classic, or our readers recommend you get fruity with a refreshing watermelon margarita (salt rim required, trust us). This spot does $15 margs on Tuesdays to go with $3 tacos—winner.
Tommy's
Darlinghurst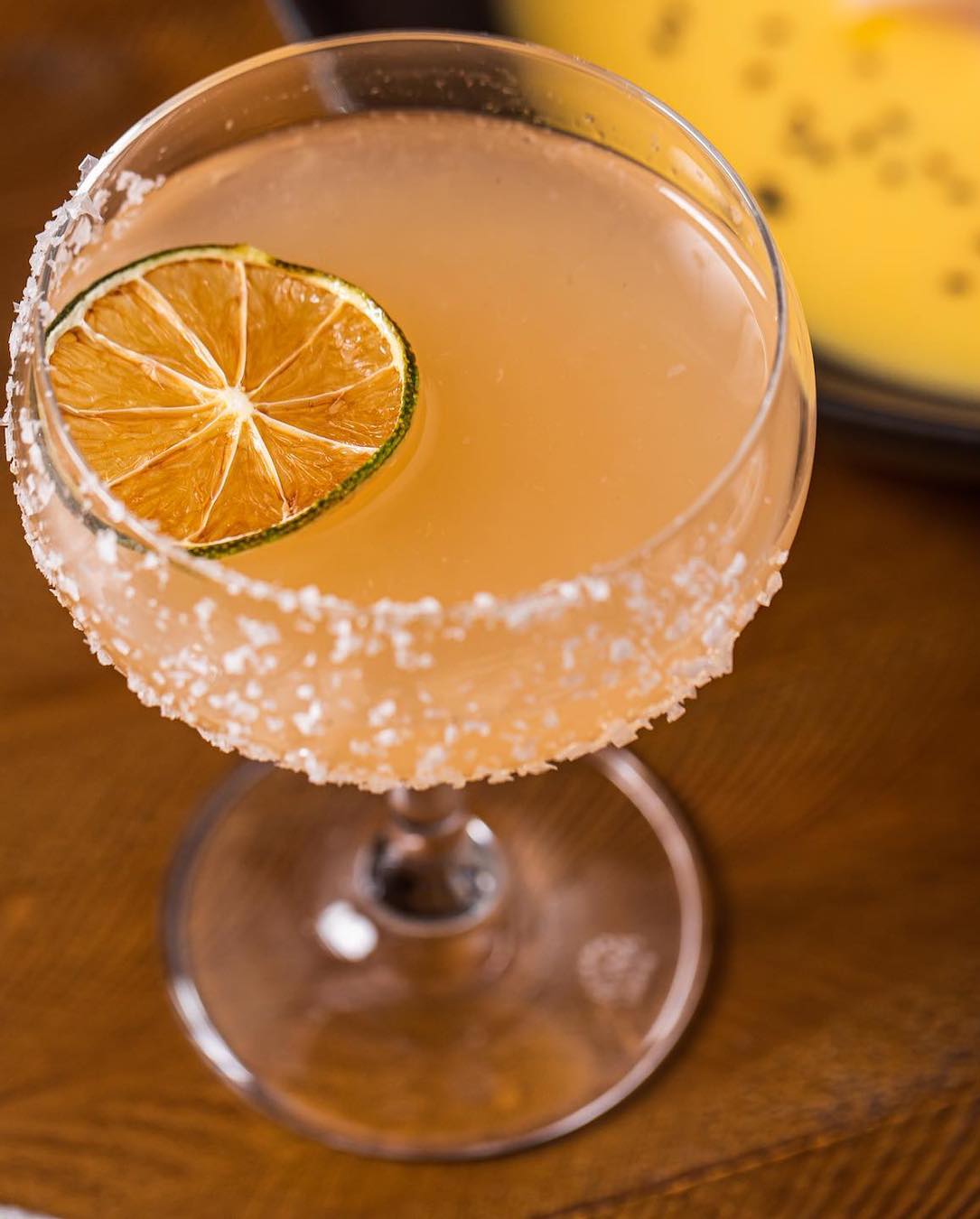 This charcoal-fuelled restaurant and bar is all about big flavours from the kitchen, and absolute freshness from the bar. Their cocktail list has loads of margarita twists, and Urban List readers love the Tommy's Tommy, with jalapeño-infused Patròn Silver, pineapple, agave and lime. For big margarita fans, these guys also offer $99 two-hour bottomless brunches every Friday, Saturday and Sunday including endless classic and spicy margaritas with a menu featuring Mexican street corn, chef's selection of tacos, and churros with dulce de leche.
Mejico
CBD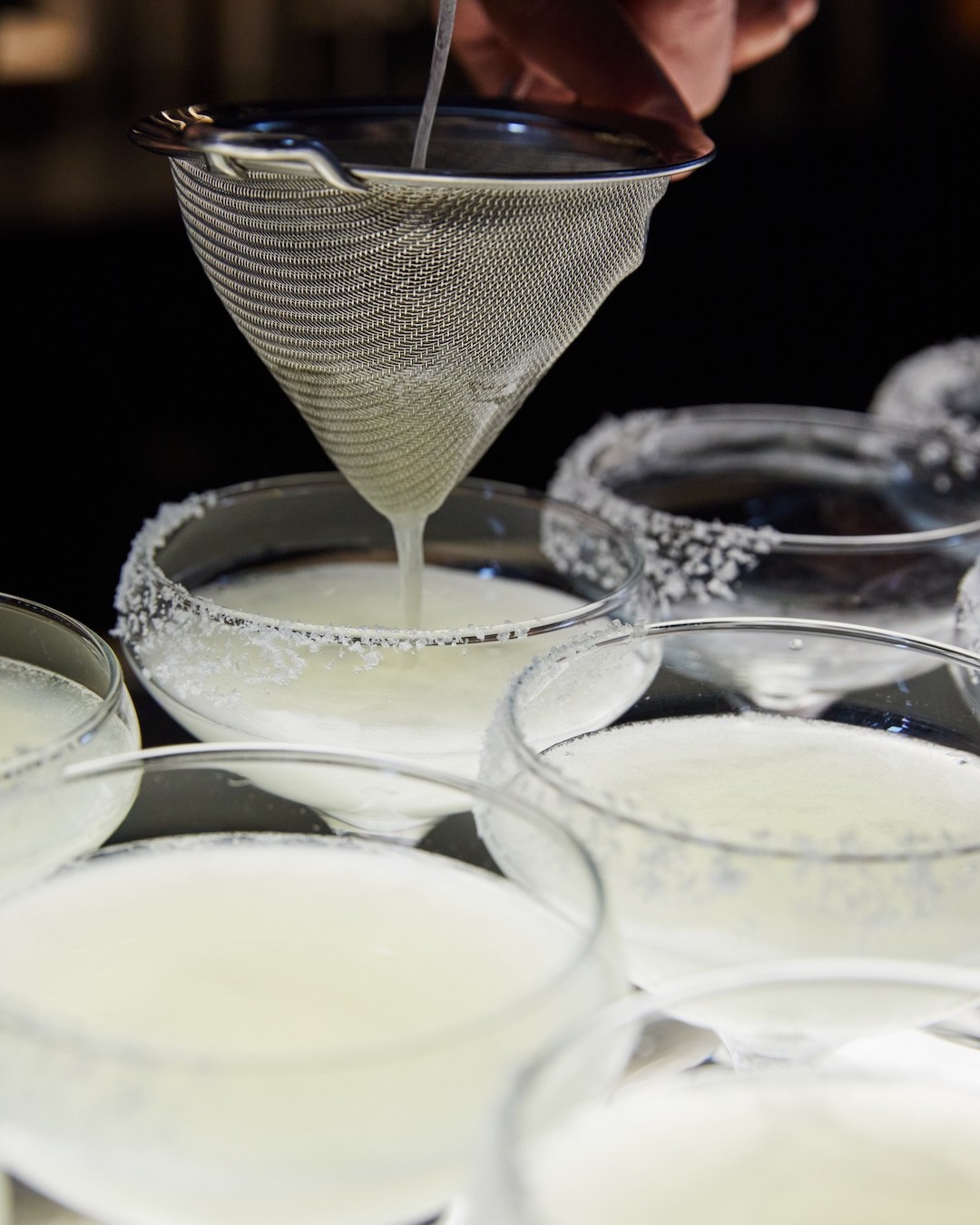 This mod Mexican joint showcases flavours from Mexico City to the depths of the Yucatan, with a margarita menu offering six versions of the cocktail, plus some options to make it your own. Mejico's signature is a silky version with added egg white, or try the jalapeño or Tommy's takes (and add watermelon, passionfruit, pineapple, mango or the premium tequila of the month if you're feeling creative).
Calita
Bondi
This bright and breezy Mexican spot overlooking the beach has a menu section for its signature margaritas, with the striking Violetta blending butterfly pea flower-infused tequila, elderflower, lime and agave, the Orange Raicilla with orange and Estancia Raicilla, Amaro Montenegro, orange and lime and Urban List readers' fave, the mango slushy margarita begging to be paired with Calita's snacks and tacos.
More Of The Best Margaritas In Sydney
Sonora
Potts Point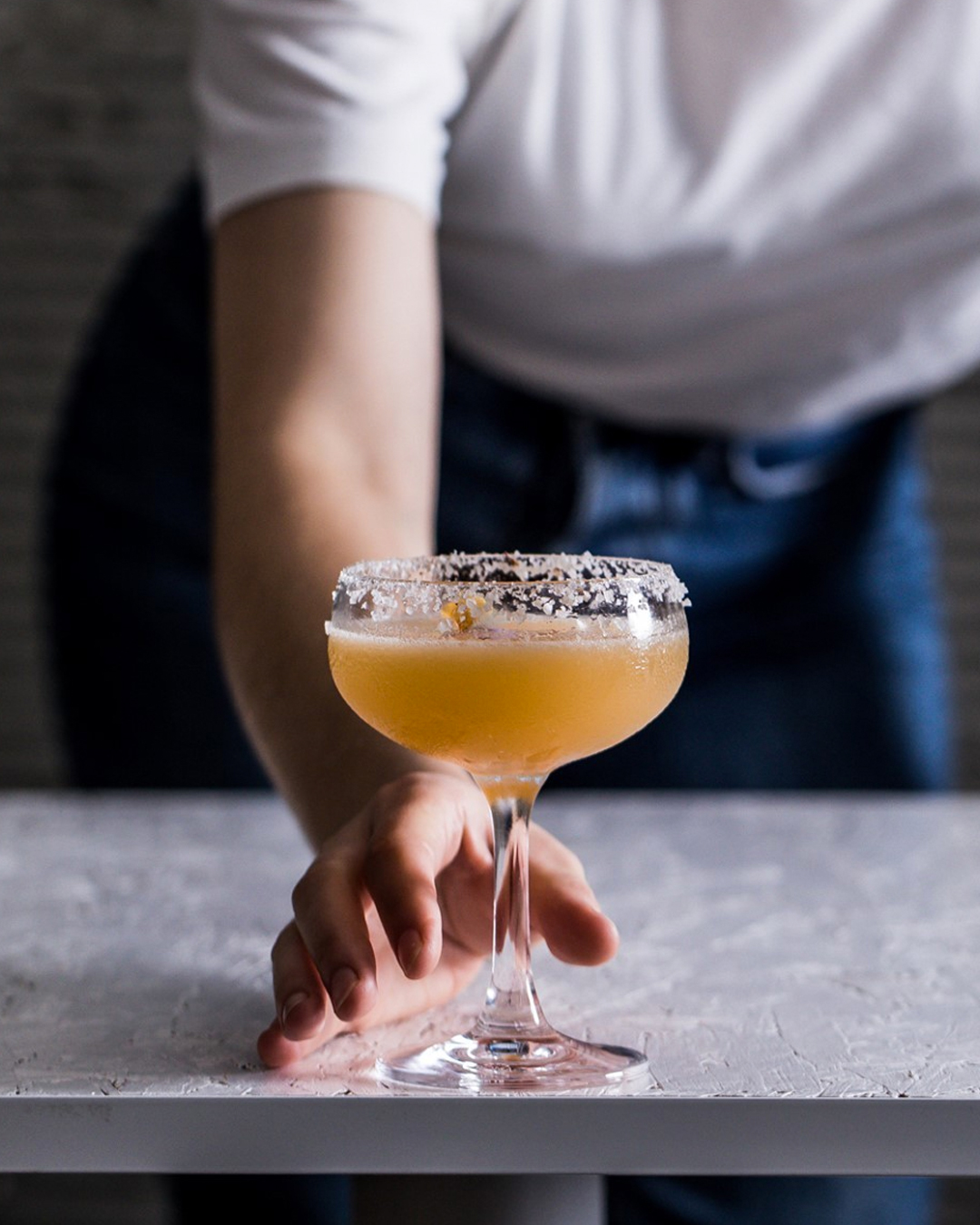 The brainpower behind Bondi's Taqiza and Carbon has kicked off another Mexican mecca in the heart of Potts Point. Compared to her older siblings, Sonora has a more structured style and cuisine, and also champions all things tequila and mezcal with drops sourced from boutique distilleries in Mexico. The drinks list means you'll get to pick and choose a bunch of spirits exclusive to Sonora, plus mezcal-spiked cocktails, beer, wine and, you guessed it, delicious margaritas.
The Dolphin
Surry Hills
The Dolphin is a huge beautiful mess of an establishment and another Surry Hills staple. Their take on the margarita comes in the form of The Sicilian, which is made with limoncello and chilli and is essentially a holiday in a glass. Enjoy one (or several) on their upstairs courtyard which is excellent for people-watching and soaking up some inner-city sun.
Esteban
CBD
Esteban is the second restaurant from the same crew that gave Sydney Tequila Mockingbird. The basement restaurant, taqueria, tequila, and mezcal bar is hidden in the heart of the CBD, boasting the largest collection of premium tequila and mezcal in the country so your tastebuds will be in very good hands. The crew here are well-versed in the world of tequila so it would be remiss of you to skip out on the signature Esteban margarita board: three miniature margaritas paired with three signature tacos.
Carbòn Mexican Woodfire
Bondi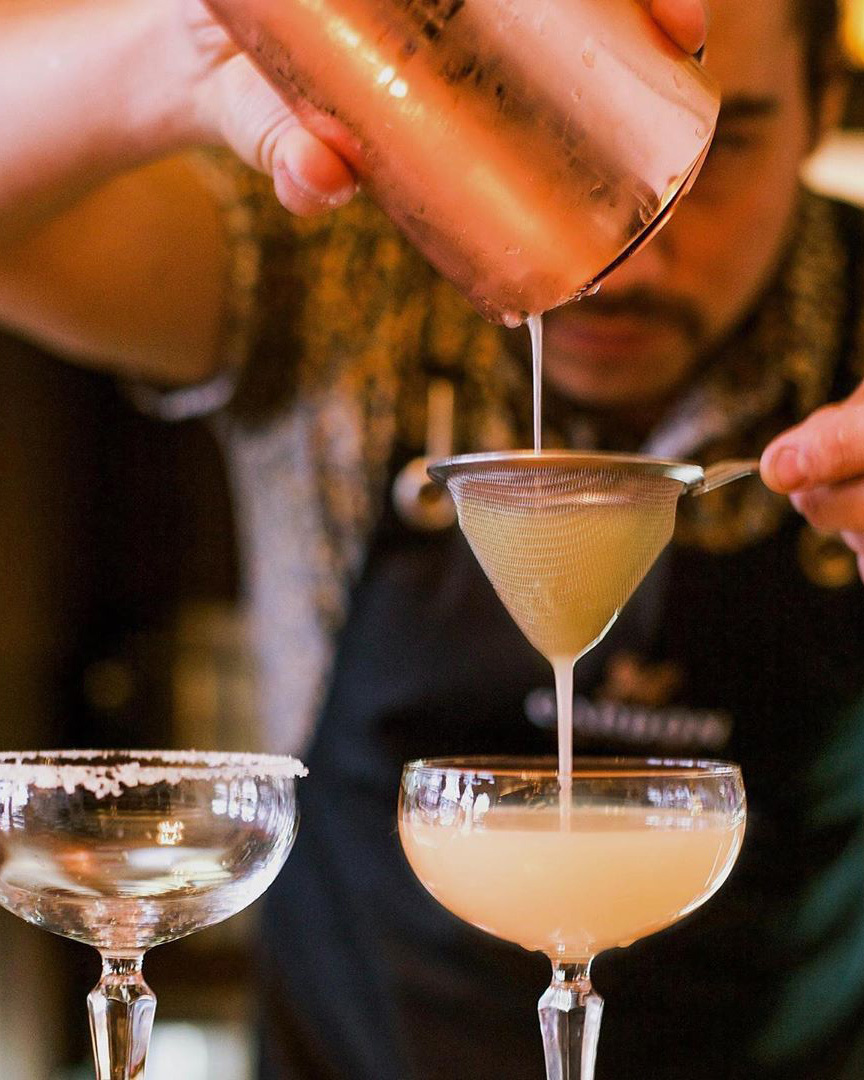 Carbòn is a little hacienda-style joint perched at the end of that strip of shops in Bondi proper before the main road plunges down into the chaos of Bondi Beach. They focus on authentic flame-cooked Mexican cuisine, and don't mess around when it comes to the drinks, using Arette tequila and with an impressive mezcal selection to boot. If you feel like really indulging yourself, they also offer bottomless tacos and margs—enough said.
Fortunate Son
Enmore
This little spot opposite the Enmore Theatre is pouring some of the best margs in town. Decked out in decor sourced from the flea markets of California and a back bar piled high with close to 350 spirits, Fortunate Son is both the perfect beginning and end to your night. The highly experienced bartenders here pour popular riffs on the classic margarita. Try the Tommy's, or dial things up with the Hemmingway and their Mexican Razorblade.
Mexicano
Narrabeen, Mona Vale
Mexicano delivers authentic modern, street-style Mexican cuisine in a beachside setting. There are eight epic margaritas to try, including a frozen margarita, various fruit takes (passionfruit and coconut), a ginger margarita and even a chocolate margarita made with homemade chocolate sauce, Patron XO Cafe, Amarula and chocolate Baileys.
For more of Sydney's most delicious cocktails, head over here.
Image credit: Urban List, Cantina OK!, La Farmacia, Tio's, Tequila Mockingbird, Tommy's, Bar Patron, Mejico, Sonora, Carbon