A little under three hours from Sydney's CBD, Port Stephens is a place to enjoy the simple things in life: natural beauty, serenity, and top-tier regional dining.
On NSW's North Coast, you'll find Port Stephens' 26 beaches and coastal villages. Here, the Worimi people are the traditional owners of the land. Popular towns to visit include Nelson Bay, Shoal Bay, and Anna Bay on the southside, some 30 minutes from Newcastle Airport. On the northside, Tea Gardens, Hawks Nest, and Broughton Island are backdropped by pristine oceans where you can watch dolphins and whales at play.
Whether you're looking to glamp under the bushland treetops, kick back on the beach, or indulge in delicious seafood, here we've pulled together a list of the best menus, hotels, and things to do in beautiful Port Stephens.
Port Stephens' Best Restaurants
Murray's Craft Brewing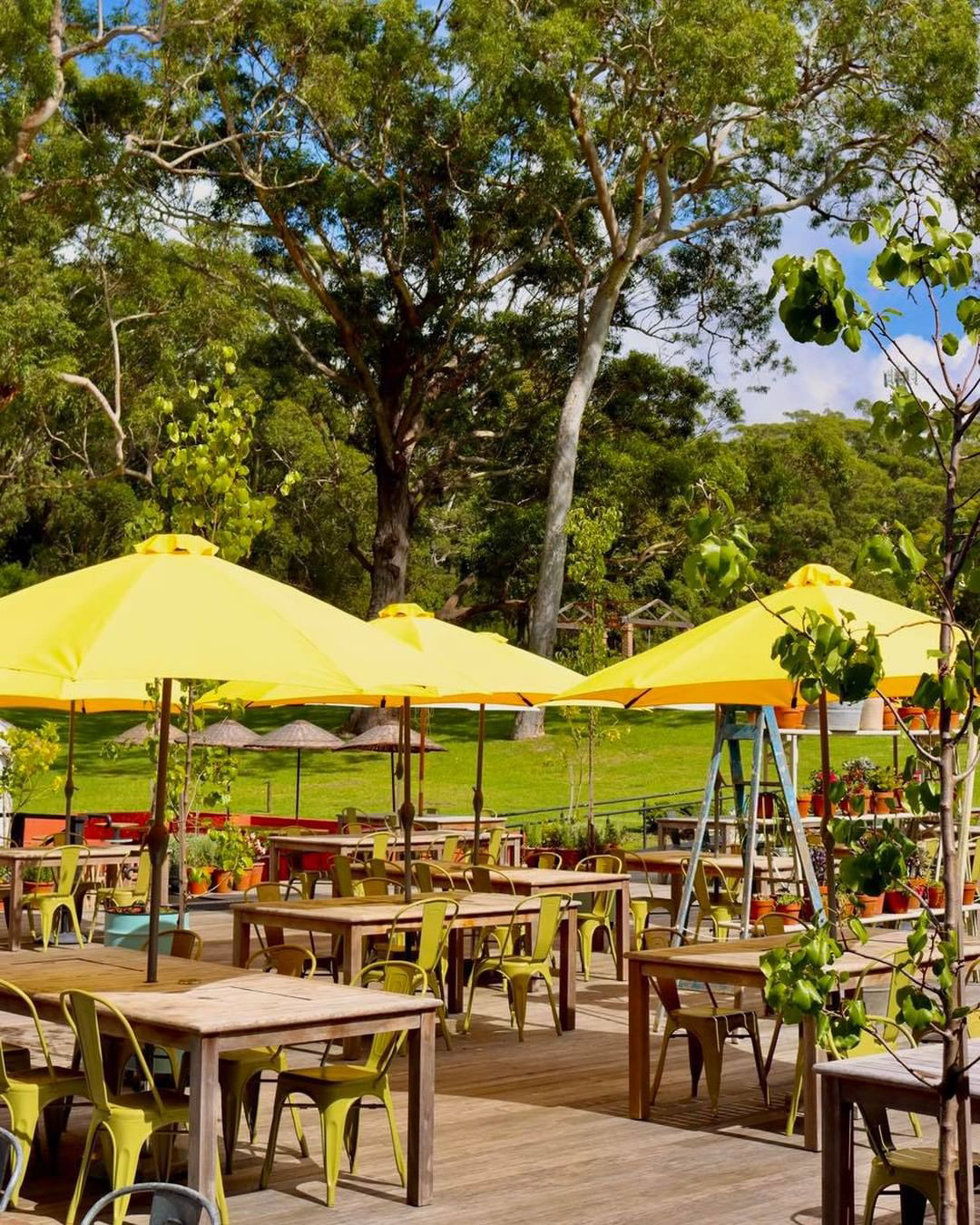 Fans of craft beer must pay a visit to Murray's Craft Brewing Co in the tiny hamlet of Taylors Arm (population 50), where this microbrewery takes home some of the top beer awards in the country—including Australia's Brewer of the Year. Brewery tours run Wednesday through Friday each week, but with week-round casual al fresco dining, an inhouse pastry chef, an on-site a la carte restaurant called Restaurant William, and literally acres to spread a picnic rug, Murray's also offers dining options aplenty—check them out here.
Tillermans
On your day trip to Tea Gardens in Port Stephens' north, book a waterfront table at Tillermans. This is definitely one of those if-you-know-you-know spots, packed with country charm, an excellent award-winning menu and a lot of local history to back it all up. The site is actually the longest continually operating restaurant on the North Coast of NSW, with records dating back to 1883. Since 1996, Tillermans has been led by locals Kerry and Peter Hodges—whose custodianship incorporates French influences thanks to the couple's ongoing love of, and regular travels to, France (they host foodie tours of the Dordogne each September). We love the crispy pork belly and duck confit, and the roasted beetroot and eschallot tart tatin. A true gem.
Atmos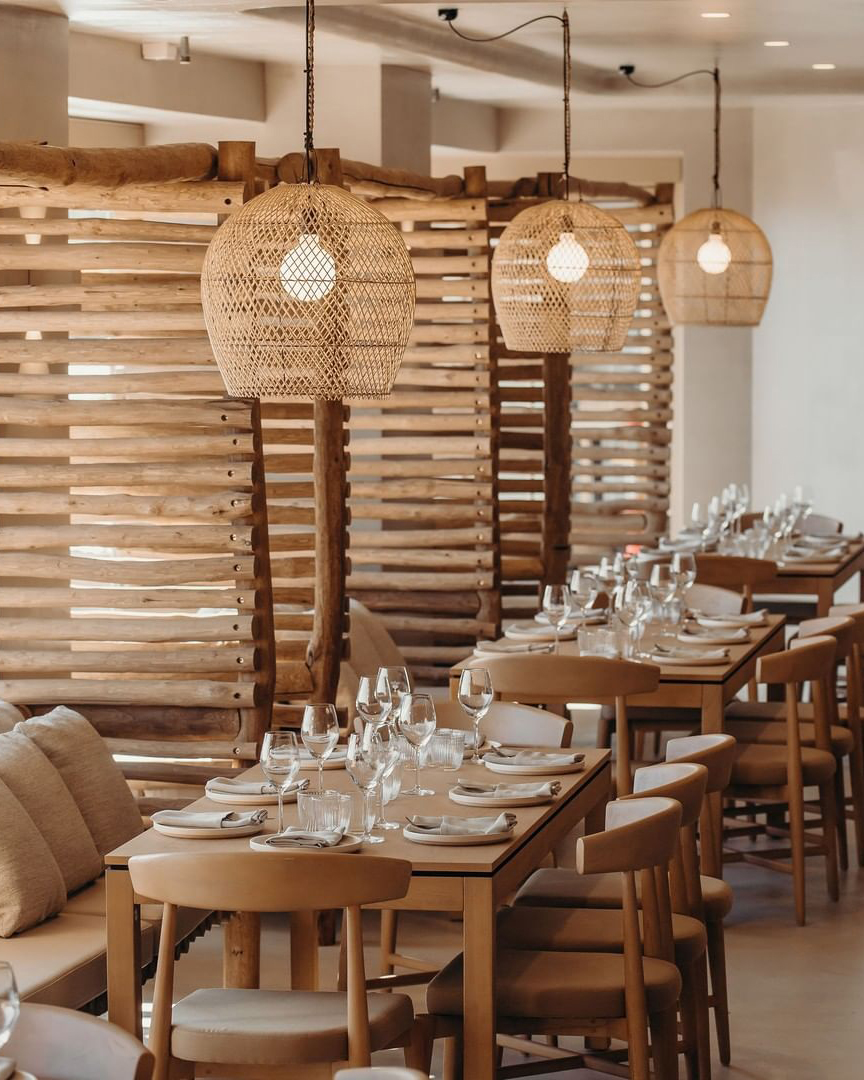 If you love travel, great design and even greater food, then Atmos at Shoal Bay Country Club is for you. Its unabashedly uncomplicated Mediterranean menu of large share dishes is perfect for those long sprawling dinners with family and friends, bringing the romance of Greek cuisine to the sandy shores of Shoal Bay.
The Poyer's
In the hidden paradise of Lemon Tree Passage, The Poyer's is a family-owned-and-operated business combining fresh food with a relaxed dining experience. Its owner, Ludovic Poyer, presents a classical menu with a contemporary edge: pastas and gnocchi made in-house, oysters and abalone harvested from their own backyard, and a wine list sourced from boutique vintners in the Hunter Valley, as well as all around Australia and New Zealand.
Cole Bros Oysters
But if you only manage to make one stop during your Port Stephens getaway, make sure it's this one: Cole Bros Oysters. In this region famed for its oysters, Cole Bros Oysters is a true local legend, supplying premium oysters year-round direct from the shed. To make the day of it, hire a boat from Anchorage Marina, Nelsons Bay, Soldiers Point Marina or Tea Gardens Boat Shed and cruise up-river to Karuah for a dozen of their very finest.
Where To Stay In Port Stephens
Bannisters Port Stephens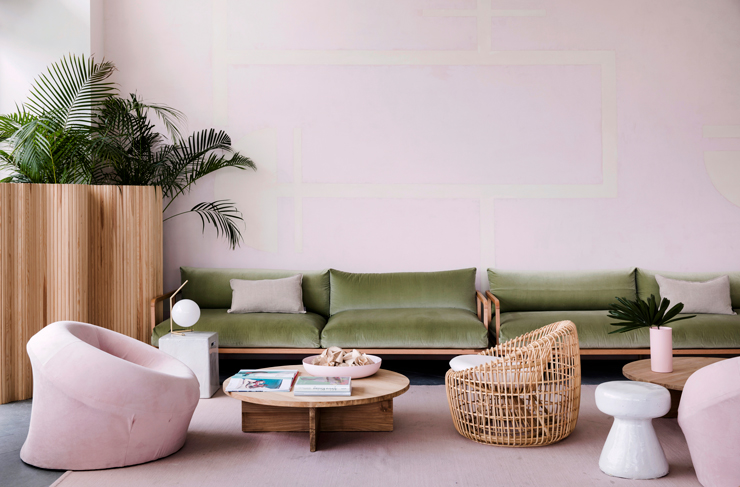 Grab your floppiest sunhat, your best SPF and a bottle of champagne before parking yourself poolside at Bannisters Port Stephens. Get comfy—you won't want to move. Surrounded by Nelson Bay's gently lapping shoreline, it's the best seat in the house to enjoy Port Stephens waterfront vistas.
As the third iteration of famed restaurateur Rick Stein's luxury boutique resorts, Bannisters Port Stephens is one for the gastronomically inclined, thanks to the terrace bar and restaurant's formidable seafood menus. Think local king prawns, sand whiting, snapper, blue eye trevalla, and, of course, oysters—designed by Stein in collaboration with head chef Mitchell Turner.
Before retiring for the night in one of the resort's 78 rooms, 4 suites and penthouse, visit Spa Bannisters, the hotel's late-60s-inspired day spa. You might be only three hours from Sydney, but let the relaxation take you far, far away. Book your stay here.
Salt At Shoal Bay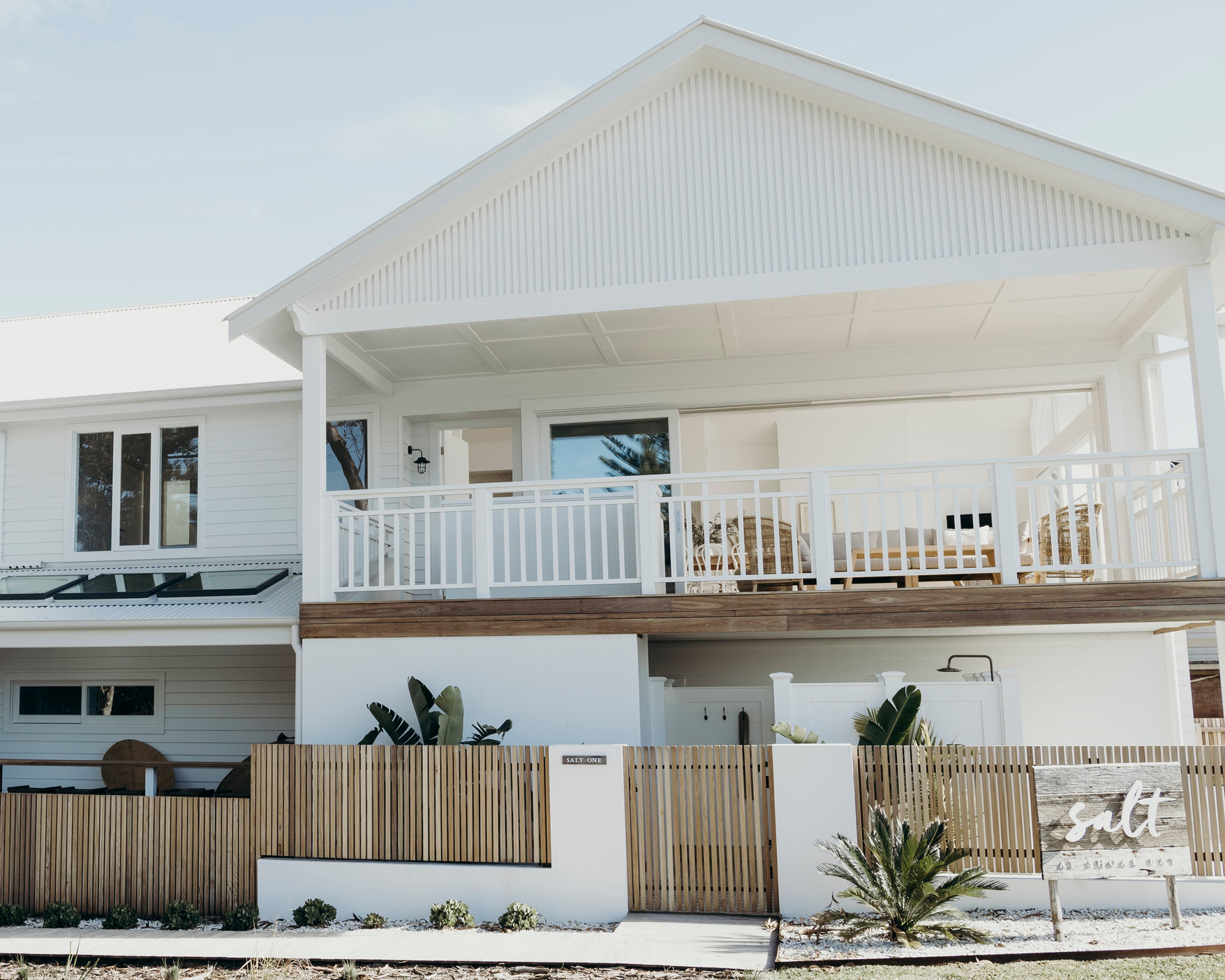 Whether you're travelling as a couple, with family, or even with a large group of friends, keep an eye out for Salt at Shoal Bay where it's all about contemporary Australian luxury: windswept sundowners, long gum-lined beachside walks and 360-degree views of Port Stephens' Shoal Bay.
Situated directly on the water, this recently converted beach house is divided into two private levels, boasting an additional freestanding cottage to ensure that even for those holidaying in numbers, you'll always have the opportunity for your own private escape. Book your stay here.
Talm Beach House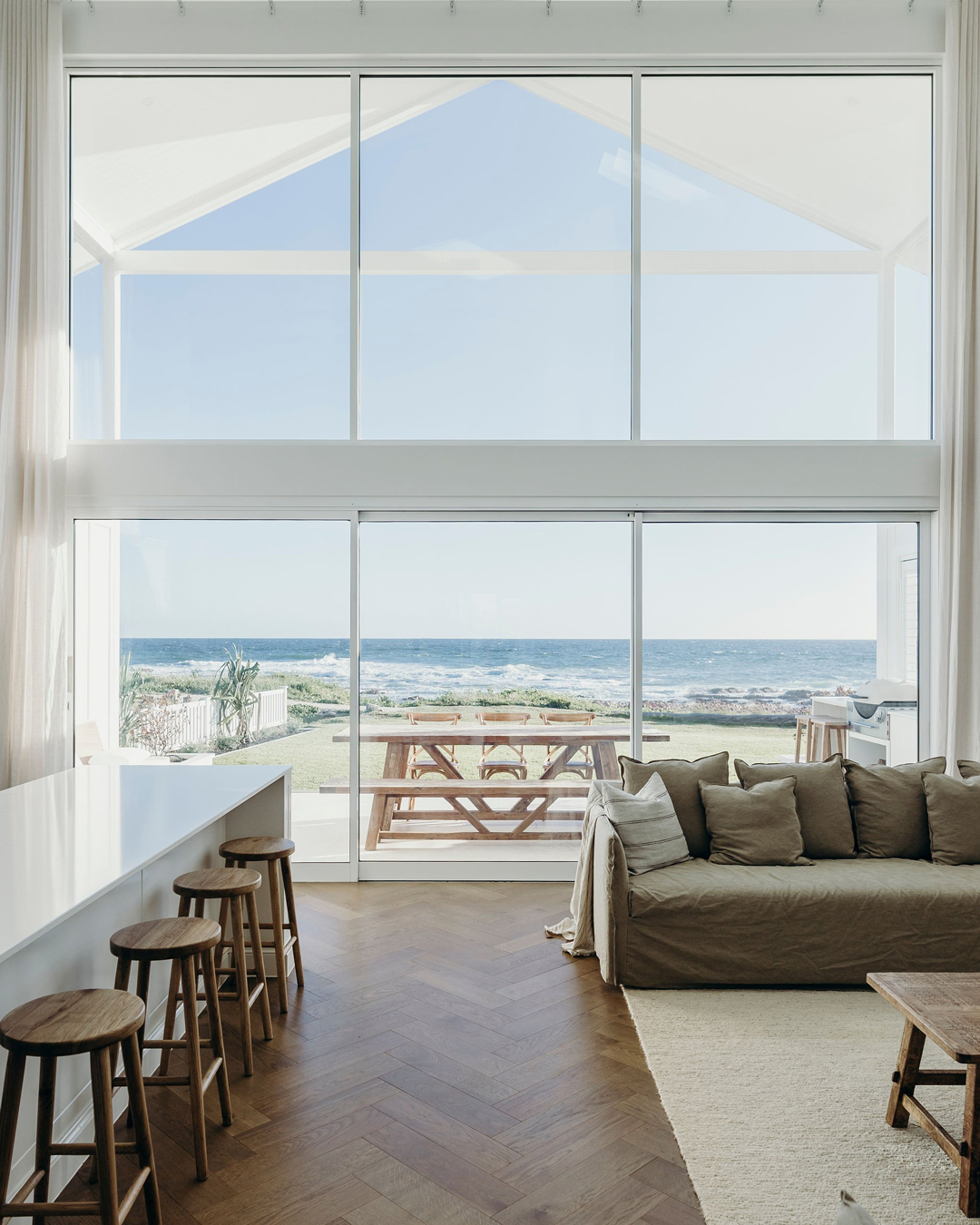 You'll never want to leave Talm Beach House—and for good reason. Taking its name from the Afrikaans word "to linger", Talm's unobstructed ocean and rockpool views will definitely beckon you out from breezy light-filled interiors.
With two living areas, a private courtyard and panoramic coastal views, this double story home proudly offers the best in indoor-outdoor getaways for families, a couple's retreat or road trips with friends. Book your stay here.
The Still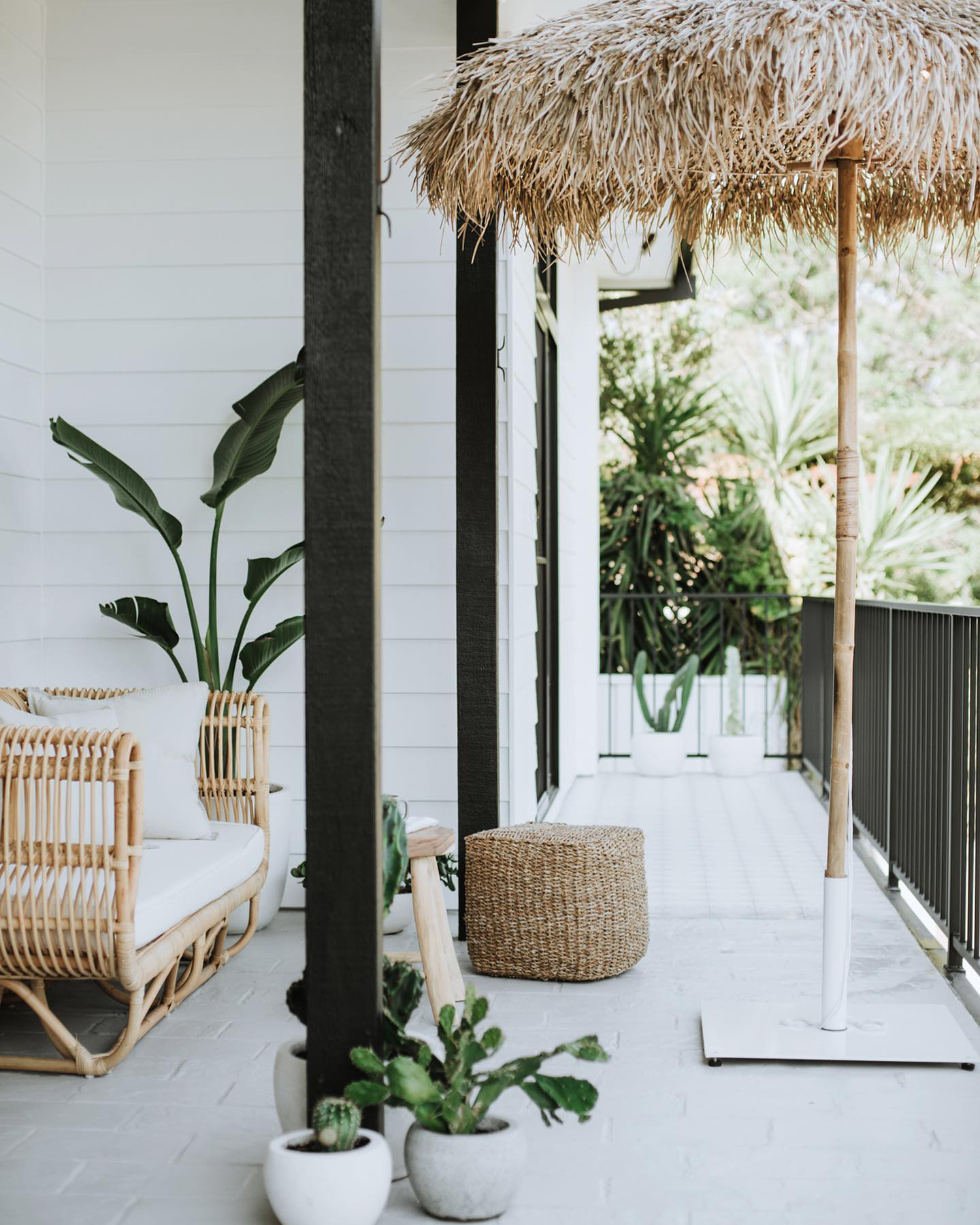 In Shoal Bay, The Still is a renovated four-bedroom home with plenty of natural light, timber floors and designer furniture. The property can sleep up to eight; Shoal Bay Beach is a short drive, and you're just moments from the Shoal Bay Country Club. The owners recommend sunset drinks on the sweeping back balcony. Book your stay here.
Port Stephens Koala Sanctuary
Want to be close enough to the sights and attractions of Port Stephens, but secluded enough to enjoy the sanctuary of native bird and animal life? If so, Port Stephens Koala Sanctuary, an eight-hectare pocket between One Mile Beach and Worimi Conservation Lands dunes, is your next holiday destination.
Here the Sanctuary offers a truly unforgettable eco-holidaying experience. Deluxe 4-star "glamping tents" allow you to wake up close to nature, while a range of other studio and suite accommodations cater to those after a more conventional bushland retreat. Book your stay here.
Things To Do In Port Stephens
Tomaree National Park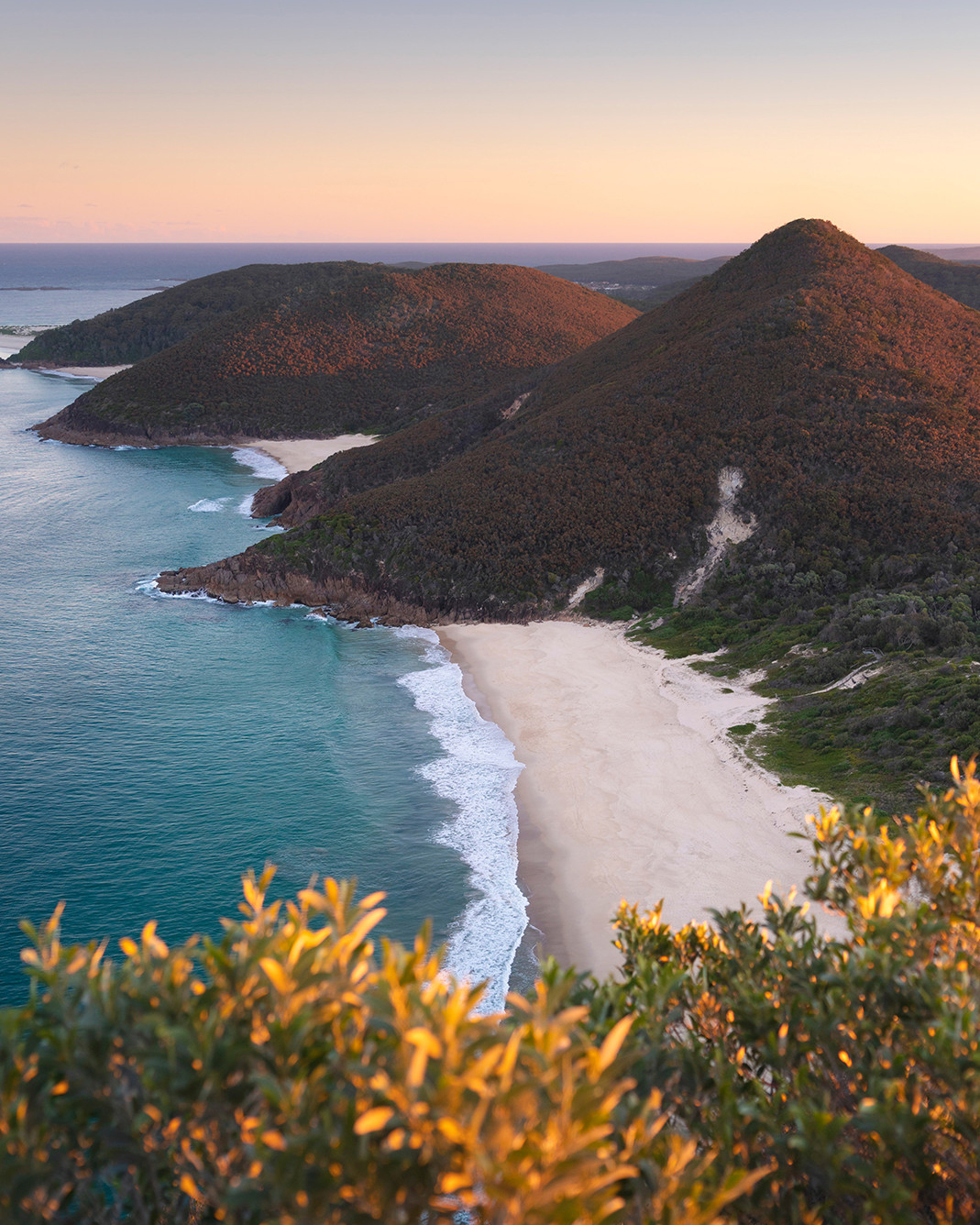 Whether you're an avid cyclist or a diehard hiker, Tomaree National Park offers trails stretching the full length of the headland summit. Take a guided trek or mountain bike trail tour through more than 20-kilometres of breathtaking rocky coastline. Visit the Park's state-of-the-art Koala Hospital with viewing windows looking onto veterinary staff rehabilitating their koala inpatients.
Dolphin Spotting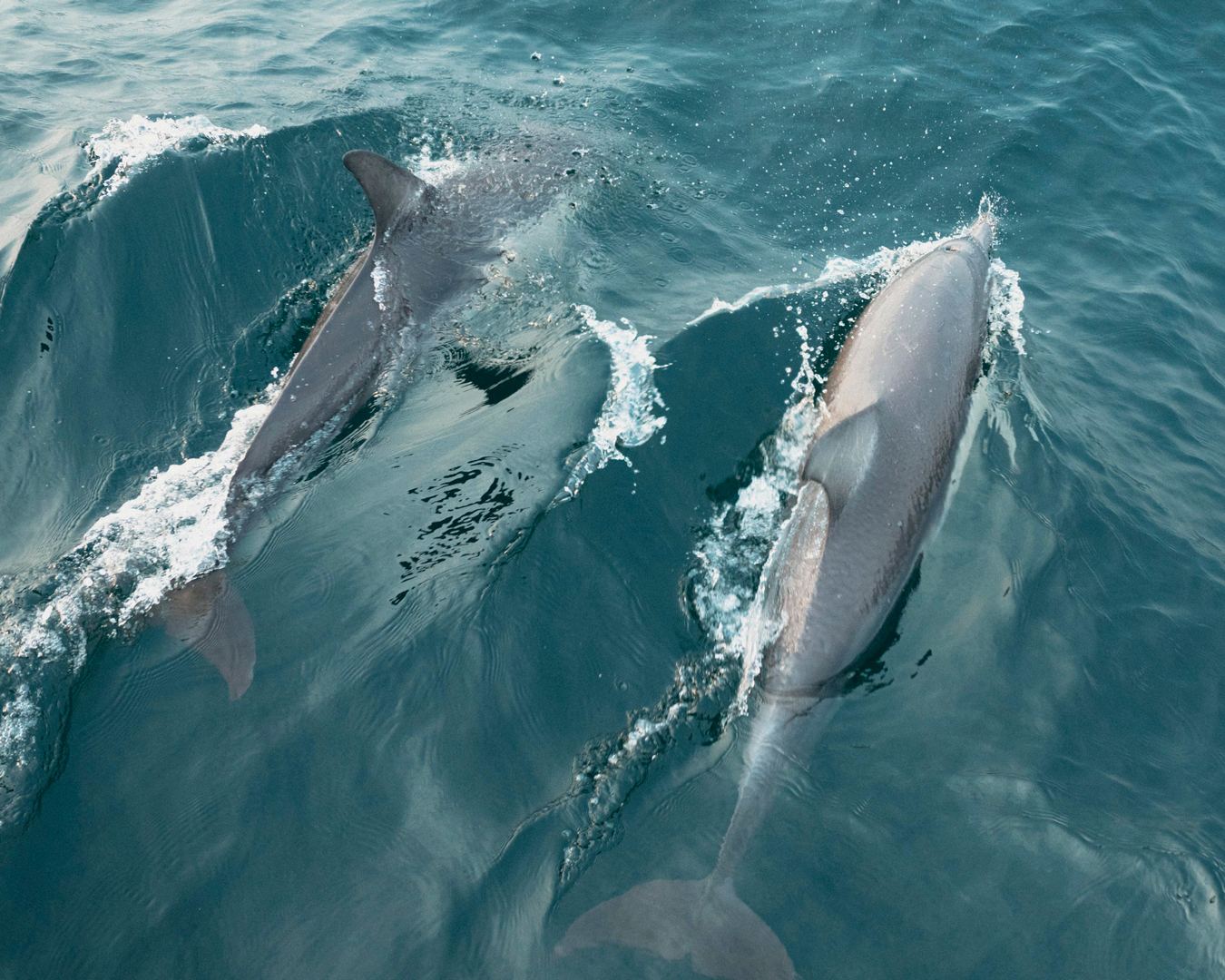 Surrounded by water, Port Stephens offers plenty of aquatic activities, from surfing the state's longest beach, to cruises with Imagine Cruises and Moonshadow TQC, and to encounters with wild dolphins with Dolphin Swim Australia.
Worimi Conservation Lands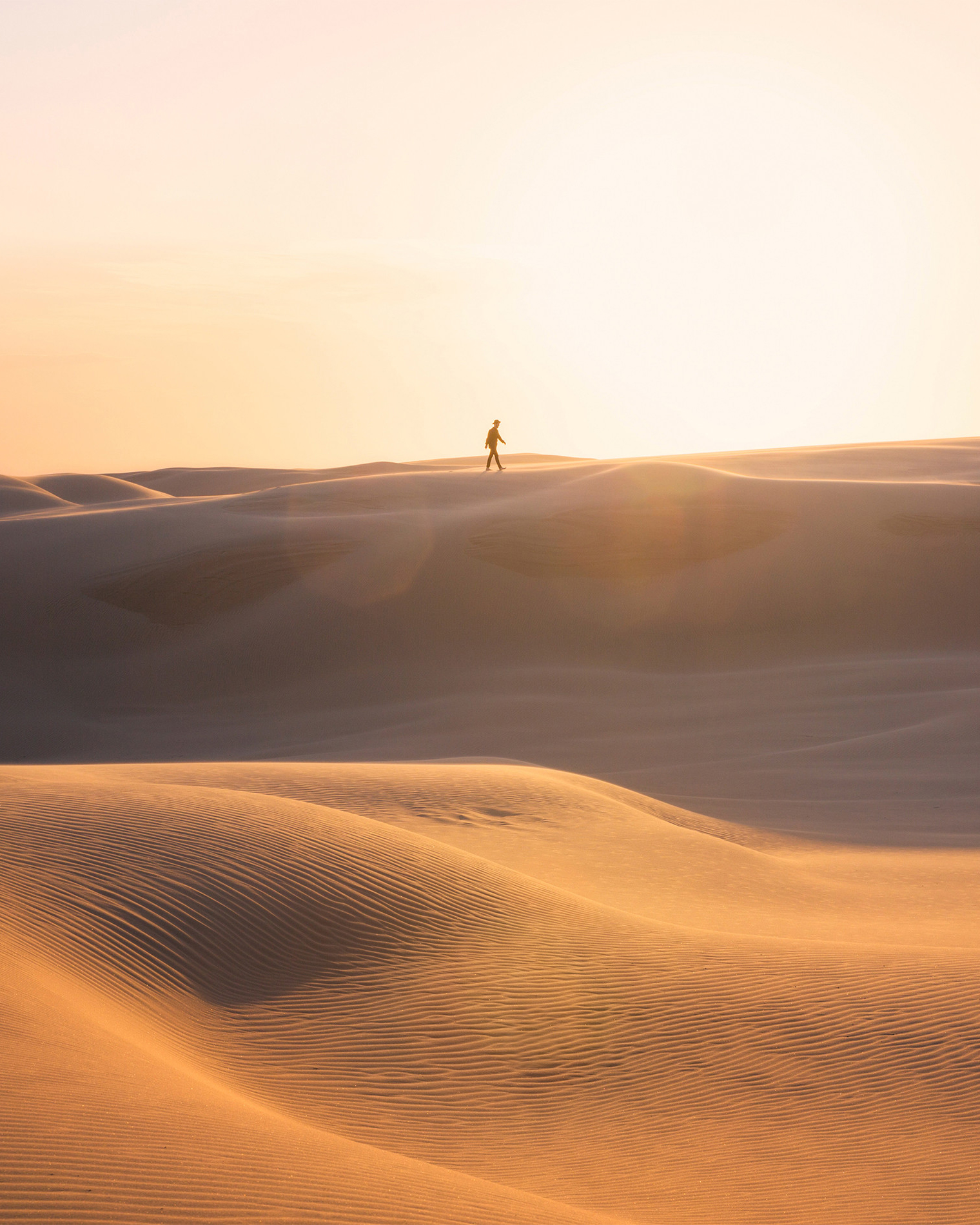 There are many traditional Worimi sites throughout Port Stephens, with the Worimi Nation having existed in the area since time immemorial. The Worimi Conservation Lands is an Aboriginal-owned park, managed in partnership with the NSW National Parks and Wildlife Service—and it's also home to the Southern Hemisphere's largest mobile sand dunes. You can check out the park's authorised tours, from quad biking to horse riding, here.
Fighter World
For the "hands-on" holidayer, Fighter World is Port Stephens' largest indoor experience dedicated to preserving Australia's military aviation history. Located at the Newcastle Airport, by the RAAF base, Fighter World's hangars are filled with iconic aircraft including the F-111, the Mirage and Macchi jets, inviting you to hop in their cockpits to get a taste of life on the edge as a Top Gun.
Sahara Trails Horse Riding
Put down the joystick and pick up the reins on an equestrian lesson with Sahara Trails Horse Riding for people of all riding abilities. For the adventurous and experienced, Sahara Trails' beach rides promise unforgettable experiences for ages 14-and-up.
For even more great local escapes, check out our guides below:
Image credit: Destination NSW, Murray's Brewing, Atmos, Salt at Shoal Bay, Talm Beach House, The Still, Destination NSW
Editor's note: Urban List editors independently select and write about stuff we love and think you'll like too. Urban List has affiliate partnerships, so we get revenue from your purchase.