We've had many a rainbow affair in Sydney over the last few years.
In 2013, the City of Sydney Council installed a rainbow crossing at Taylor Square to coincide with Mardi Gras. In 2019, the colourful crossing was reinstated permanently just down the road from the original, on the corner of Surry Hills' Bourke and Campbell Street. And just recently, Coogee Beach was announced as the next location in Sydney to receive some kaleidoscopic love.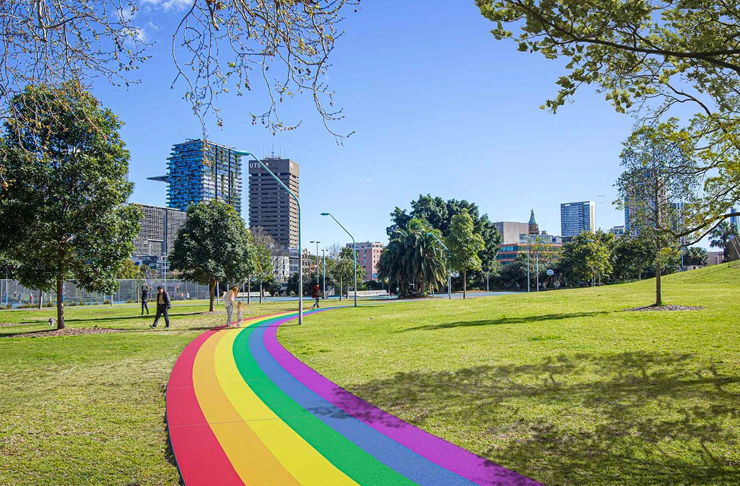 Now, another permanent footpath fixture of colourful proportions has landed in our glorious city. Yep, a rainbow footpath has just taken up its forever home at Prince Alfred Park. Spanning a mammoth 90-metres, it exists to commemorate the epic day same-sex marriage was legalised in Australia.
The rainbow path has been painted over an existing path in Prince Alfred Park in a spot recently renamed "Equality Green". This area of the park is the site where 30,000 Sydneysiders gathered in solidarity on November 15, 2017 to rally and hear the results of a postal survey that would eventually amend the Marriage Act 1961 to allow marriage between two persons, regardless of gender.
Hungry? Here are the best restaurants in Surry Hills right now.
Image credit: City of Sydney