Surry Hills has long been a go-to destination for excellent nights out. There are incredible restaurants, plenty of pubs, great bars and thought-provoking art events to keep you thoroughly fed and entertained. This spring, the team behind some of your favourite bars and restaurants in this buzzy neighbourhood are taking things to the next level via the official launch of the newly named dining and entertainment precinct—Hollywood Quarter Sydney (HQ Sydney).
You'd be familiar with the location of this hub thanks to its stellar hospitality and entertainment offerings like Paramount House, Golden Age Cinema and Bar, Butter, Tios, Ace Hotel and many more. You might be less familiar with the location's history as Sydney's 'Little Hollywood'—hence its name. And, to celebrate its official launch as a dining and entertainment precinct, the crew behind HQ Sydney is hosting a month-long event series kicking off on 14 October.
Food & Drink
There's a whole bunch of must-do dining and sipping across the program. On Sundays, beloved Alberto's Lounge will be upping its Euro game with Italo DJs, while fried chicken and hip hop connoisseurs at Butter will take your tastebuds on a trip to Mexico via its Mexican Fried Chicken Feasts featuring bottomless margies on weekends. Nomad's incredible Artist Dinner Series is shaping up to be a feast for the senses and Mitch Orr's new restaurant KILN has opened 18 floors above the ACE Hotel, featuring his imaginative and genre-bending cooking style.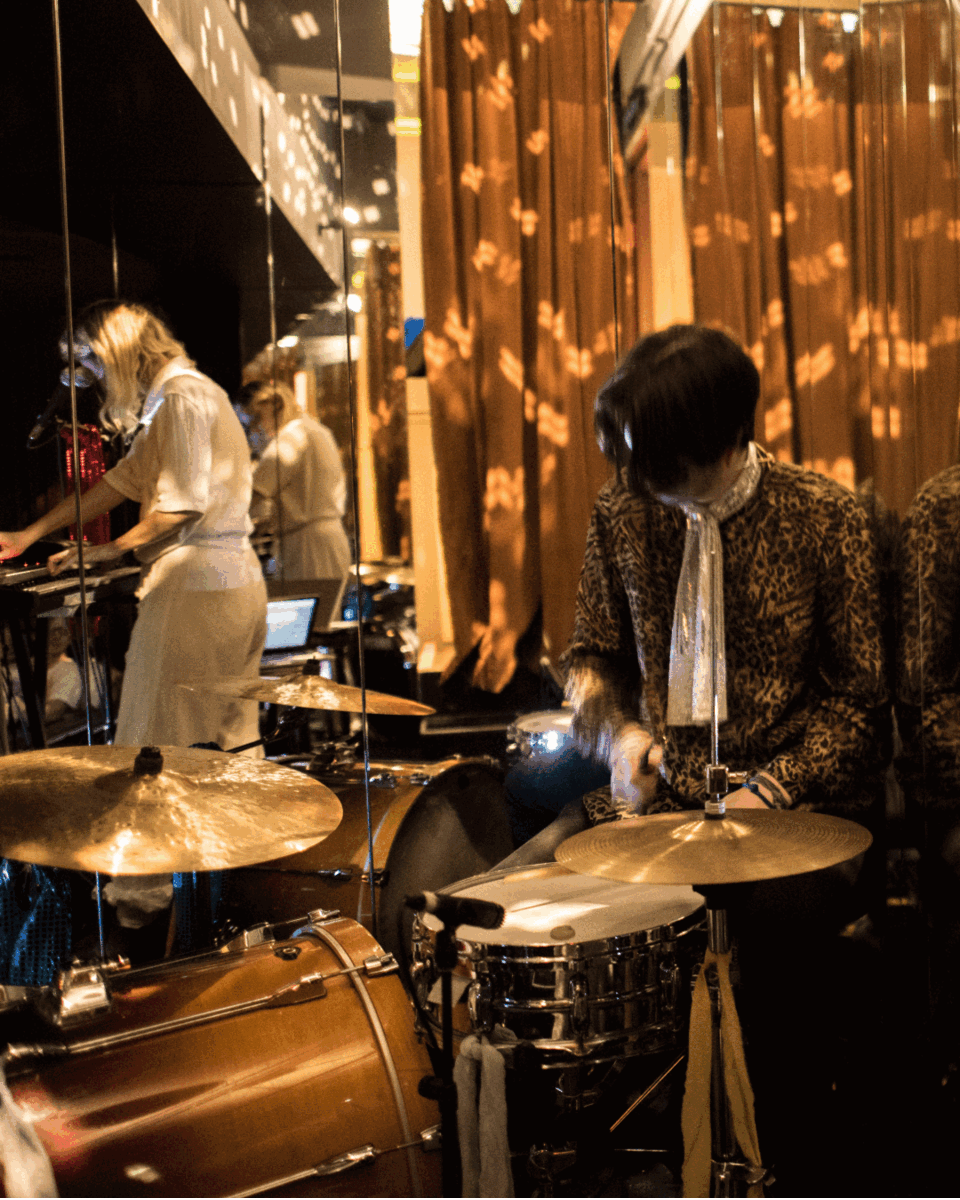 Leisure & Entertainment
If it's live music you're chasing, add Hotel Hollywood to your gig hit list. Live bands will appear on stage across Thursday, Friday and Saturday nights at the historic pub. You can also head to Golden Age Cinema and Bar to find more delightful live tunes from a variety of special guests. Want to go all out with your downtime? Book a staycay at Ace Hotel or Paramount House Hotel to fully immerse yourself in the history and buildings that were once home to 'Little Hollywood'.
An Exclusive Event
Melbourne's Hope St Radio will even make an appearance at HQ Sydney's launch with a special sit-down dinner for just 50 guests at Paramount House Hotel. The seasonal degustation will be paired with natural wine while live music plays and artist Alice McIntosh paints an original artwork during the meal.
The Details
What: HQ Sydney Launch
When: 14 October–14 November
Where: Hollywood Quarter, Surry Hills
Keen to check it out? For more information and to peep the full program of events, head over here.
Editor's note: this article was produced in partnership with HQ Sydney. Thank you for supporting the partners who make Urban List possible. To read our editorial policy, click here.
Images: Top, Nikko To; gif, Tim Da Rin and Nikki To.