Between puppacinos, dog-friendly cafes and every Sydney-sider's predisposition to make an Instagram for their dog, we're pretty certain city canines have it damn good in this city.
To make things even better for our furry friends, we're thinking they might like a little change from the staple Saturday morning Bondi to Bronte coastal walk (we're sure they've sniffed one too many French Bulldog anyway). Cue epic walking tracks with less athleisure sightings and more gullies, sticks and trees to play in and with.
Just a friendly reminder guys, dogs are not permitted in NSW national parks—as much as we love a bushwalk and wish our four-legged pal could come along too.
Here are the best dog-friendly walks in and around Sydney.
Cremorne Point Walk
Cremorne
We know your pup loves a darn good view as much as you do, and this one's a beauty. There are outlooks over Mosman Bay, the city skyline, the harbour and of course the best view of all… a heap of dogs trotting the path. Hey, you can even stop off at Sophie's Place, a quaint little coffee shop on Cremorne Wharf for a much-deserved post-workout cuppa with ya little (or big) pooch. Scoot here for more deets.
Distance: 3km
Difficulty: Easy
Leash: Yes
Bidjigal Reserve: Burraga Loop Track
The Hills
Dogs love a good loop around (because life just makes sense going in circles, right?) so set up trek at the Bidjigal reserve and mosey onto the Burraga Track. It'll take you and your fluffy pal a couple of hours because it's decked out with all the bushland and rocks ever but hey, you'll be crossing off your weekly (more like monthly) cardio sesh while your pup goes hard on nature. Jump here for more.

Distance: 4km
Difficulty: Moderate
Leash: Yes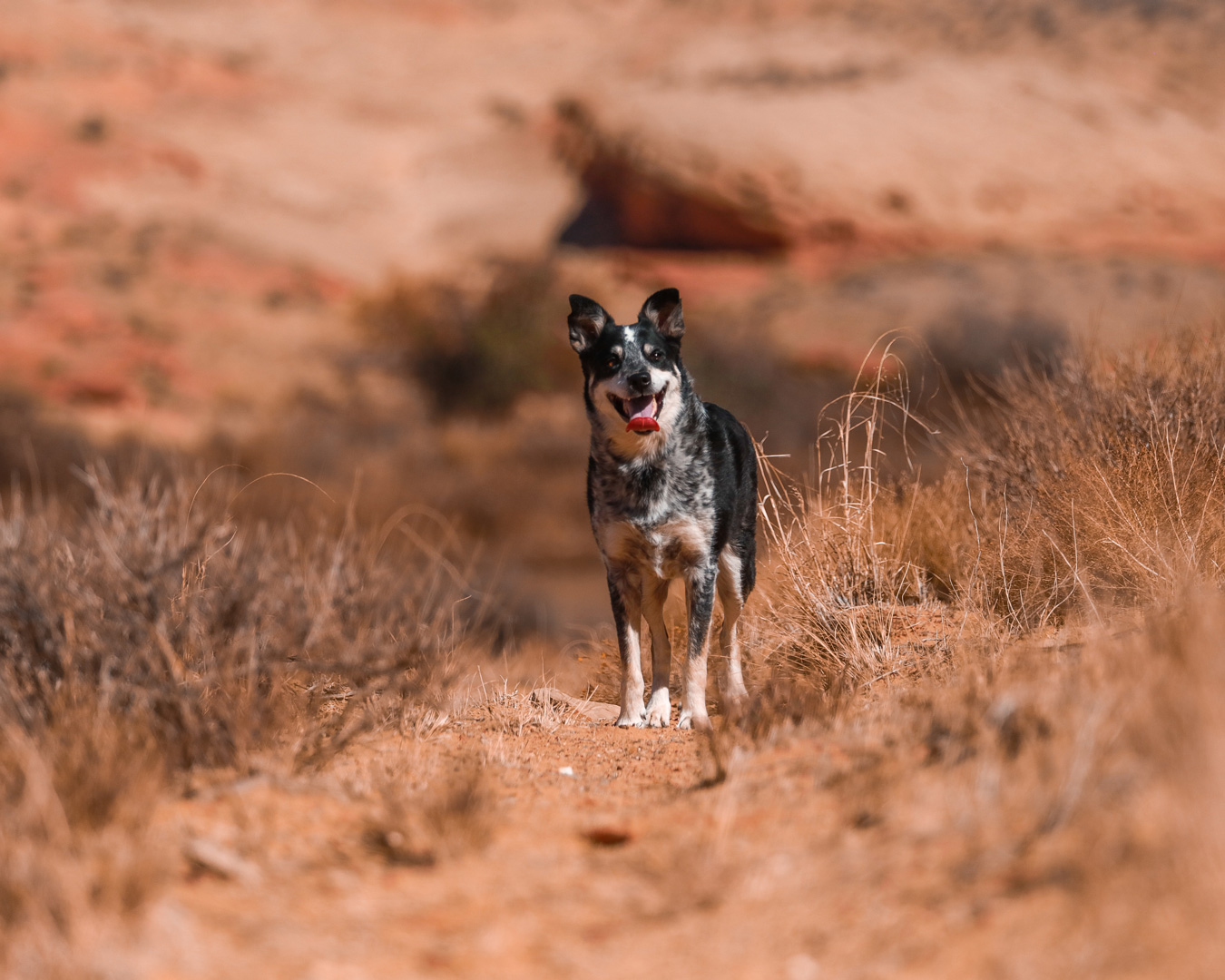 Narrabeen Lagoon Bush Trail
Narrabeen
Whether you want to take your pup for a scenic jog, a simultaneous walk and cycle, or just a good old fashioned flat walk, the Narrabeen Lagoon Trail is the perfect circuit to soak up all that natural serenity. And let's face it, should you both work up a sweat, a SUP sesh in the lake is definitely in order post-walk to cool down. Just note that. For more details, head here.
Distance: 8.4km
Difficulty: Easy
Leash: Yes
Clovelly To Maroubra
East Sydney
Kickstart this one at the Waverley Cemetery and wind your way past the eastern gems of Bronte, Gordon's Bay, Clovelly and Coogee. Other than the marvellous fact that this is pretty much a constant sniffing trail, there's also a bunch of off-leash spots including Trenerry Reserve, which means fetch is totally on the cards for Buster. For more on this walk, head here.
Distance: 7km
Difficulty: Easy
Leash: Yes with off-leash spots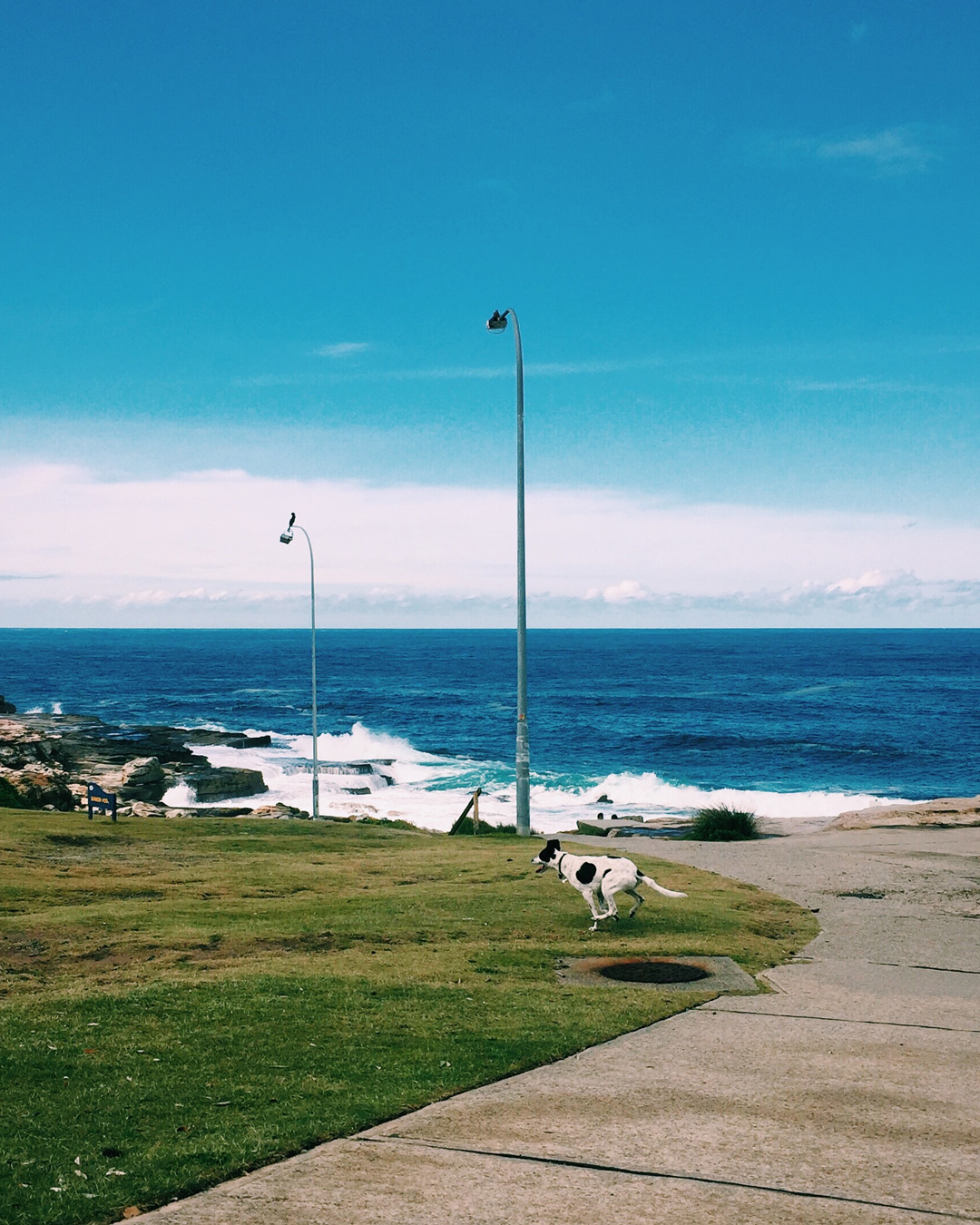 Wingello State Forest
Wingello, South Coast
Wingello State Forest is kind of a hotspot when it comes to biking, hiking and trust us, your pooch is going to love this terrain. There's a bunch of tracks here which make for awesome walking trails with your four-legged friend because they're surrounded by pine plantations and hardwood forest, plus you don't even need to leash your dog up. On a side, you can also camp out here to really give your pup a treat.
Distance: Various tracks
Difficulty: Moderate
Leash: No
Abraham Bosom Track
Currarong
This is a pretty popular track for anyone who's a fiend for running, cycling and well, walking. You and your fluffball will be in for some major panoramic views of the ocean, plenty of beach stops, and there's even a super dog-friendly walk down to the wreck of S.S. Merimbula. For all the details, head here.
Distance: 9km
Difficulty: Moderate
Leash: Yes
Bomaderry Creek Gorge
Nowra
It's a creek, a gorge, a canyon and a swamp. Basically, your idea of a glorious adventure and your pooch's idea of pure, puppy heaven. The walk includes patches of rainforest, dry woodland and gum, and has a couple of caves to explore too. You might also want to bring a few snacks so you can set up a puppy picnic in the grassed areas.
Distance: 1.4km
Difficulty: Hard
Leash: Yes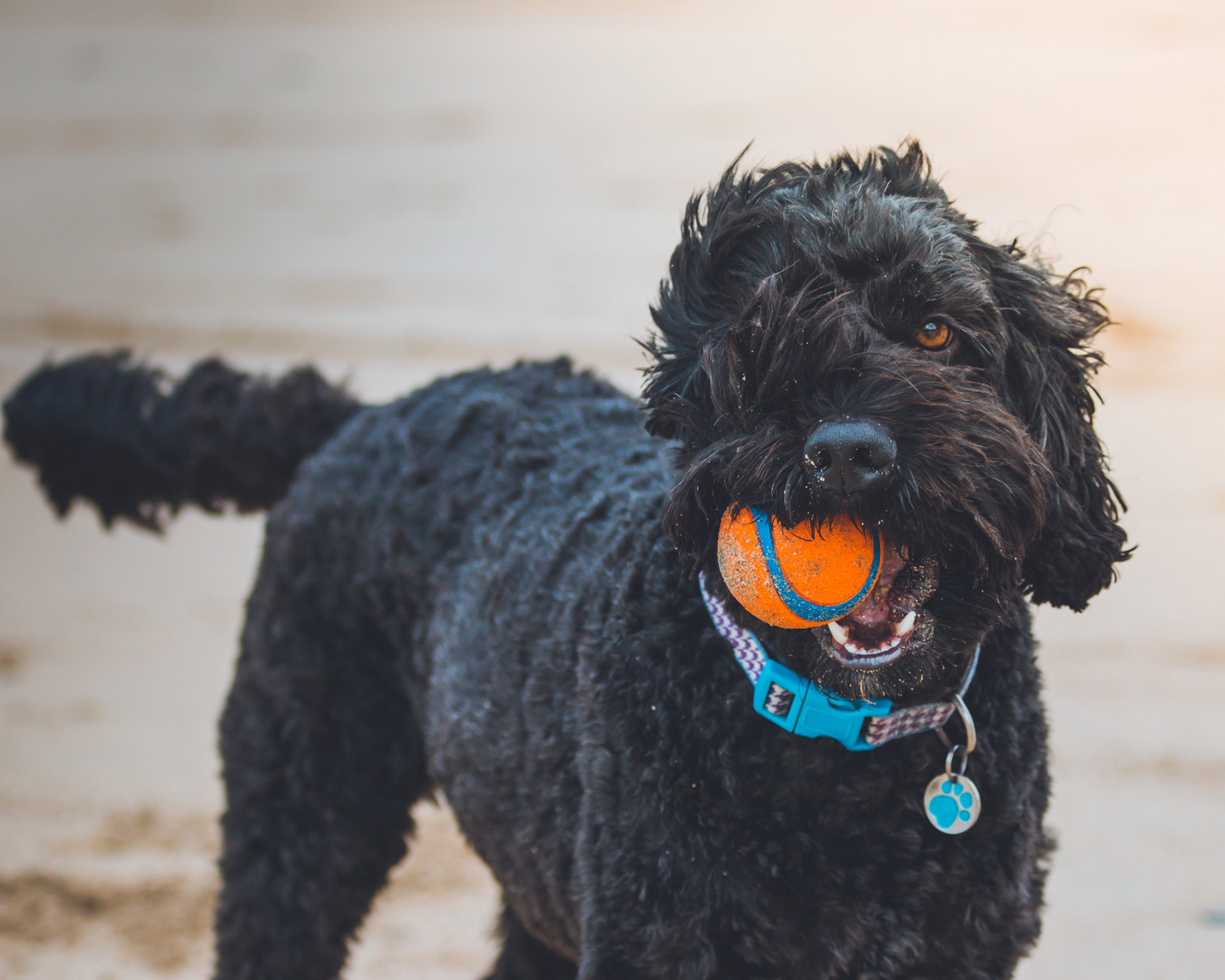 Lake Parramatta: Banksia Track
Parramatta
This trail is the stomping ground for epic dog walks because no dog wants to be trotting on cement footpaths when it's time for walkies. Banksia is definitely a short walk, but its greatest asset is the uneven terrain you'll get to plot along. You'll have to start on the She-Oak track to get to this path but keep soldiering on and you'll even find a cute creek crossing.
Distance: 2.5km
Difficulty: Easy
Leash: Yes
Bay Run
Drummoyne
This is an epic track which never deviates more than 20 metres from the water, making it oh-so-scenic. The best part? The Bay Run is an enclosed loop, meaning you can start and finish in exactly the same location. Popular places on the Leichhardt side to start and finish are King George Park, Leichhardt Park or Callan Park. Stop at one of the waterside parks to let pooch run free or to have a little picnic, because, well, treat yourself.
Distance: 7km
Difficulty: Easy
Leash: Yes (with various parks along the route to let them run free)
Manly To Shelly Beach
Manly
Now this walk is for owners and pups who aren't the biggest exercise fanatics but love a leisurely stroll with a coffee break and frequent pat stops. Starting at Manly Beach Lifesaving Club this walk is a leisurely 1.5km but there's also the option to start from Queenscliff and walk the length of Manly Beach, or continue on from Shelly Beach up towards North Head. For those not so keen on doing those extra km's, well there's always an outside spot at The Boathouse Shelly Beach calling your name.
Distance: Approx 1.5km
Difficulty: Easy
Leash: Yes (with various parks along the route to let them run free)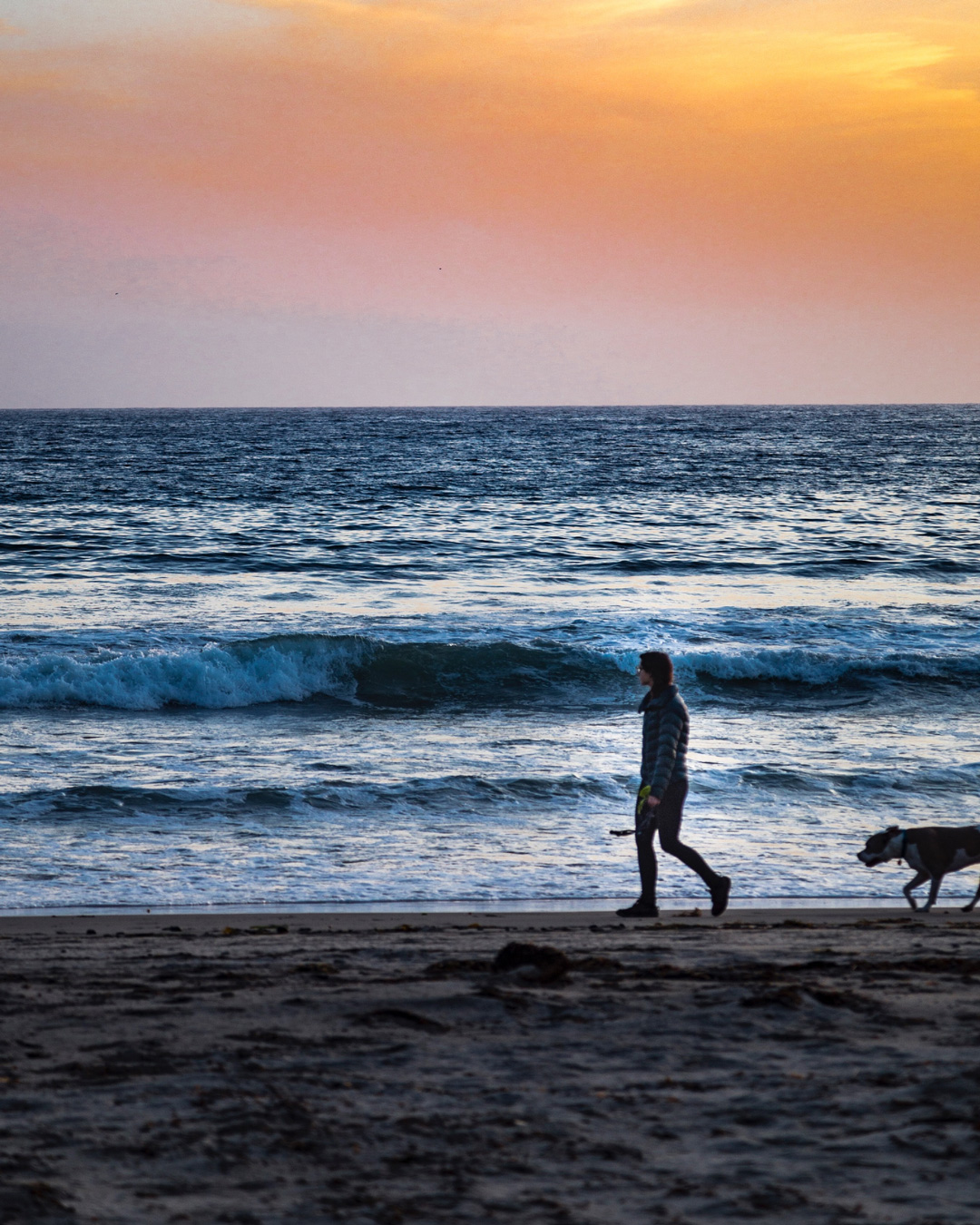 Cooper Park Trails
Bellevue Hill
This reserve has a heap of little tracks that intertwine amongst the waterfalls and cascades that will make you feel like you're deep in the forest (when you're actually just a stone's throw from suburbia). It's a magical little find that begins at Cooper Park and winds its way down. If your pup loves the water and getting messy, we don't recommend giving pooch a bubble bath before this outing. The creek and dirt tracks can mean a great ole' time for pooch and a not so wonderful time for your vehicle or Lululemon's. This tranquil walk is definitely worth a visit with your bestie.
Distance: Between 1-3km (depending on route)
Difficulty: Easy
Leash: Yes (with a few little parks to let doggo off leash)
Here are 11 of the best coastal walks in Sydney.
Image credit: Urban List, Olga Klebanov, Patrick Hendry, Jake Oates