Arguably one of Sydney's most delectable cheese experiences—The Stinking Bishops on Enmore Road in Newtown has been wooing cheese lovers since way back in 2014.
Whether you've dropped in to collect a hard-to-find washed rind to impress your mates for a home dinner party, or you've dined in and sipped Pinot while tucking into a five-cheese toastie or a decadent smoked mozzarella mac n' cheese—this cheesy place is nothing short of iconic.
With the way of the world in 2020, The Stinking Bishops crew know we all need more cheese in our lives, so they have created some incredible new subscription boxes and hampers that you can have shipped directly to your front door. As well as being filled with a selection of The Stinking Bishop's beautiful cheeses, you'll also be treated to local produce and home-grown condiments.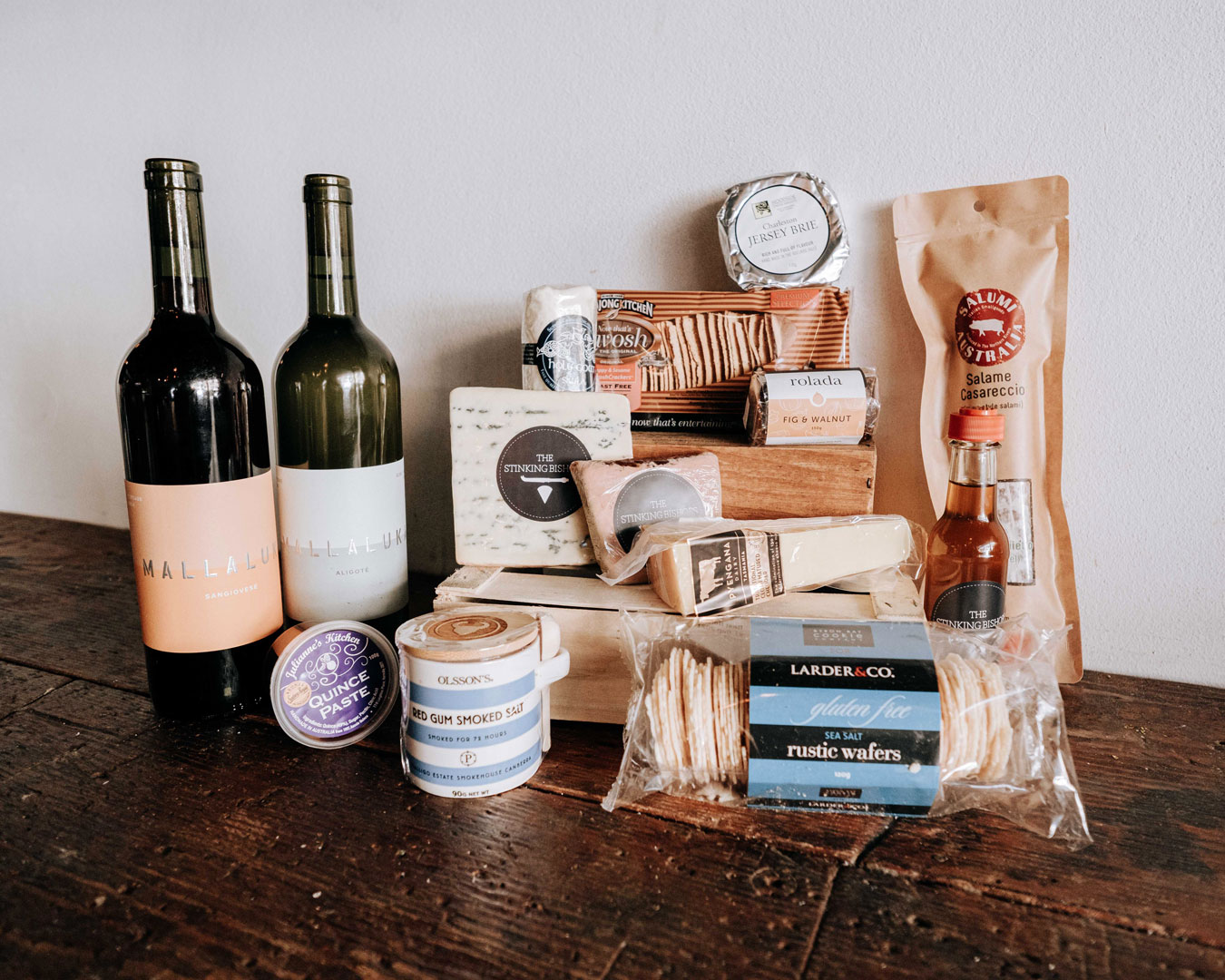 The monthly subscription box features two kinds of cheese, cured meats or preserved veg, and three Australian-made products. For an extra $30, you can add a bottle of vino too. The "Big Aussie Hamper" includes more cheese, more meats or veg, and a selection of six local products.
Perfect for a picnic, a gift, or for a month's worth of pre-dinner snacks—these hampers are a real treat. Check them out here.
Speaking of Sydney's tastiest delivery services, check out this sweet next-day home delivery for Sydney Rock oysters.
Image credit: The Stinking Bishops