Another week, another list of lockdown specials! As we roll into the final hours of winter, we do have a few things to thank our lucky stars for during lockdown, the first is unseasonably warm winter sunshine and the second is the endless creativity of Sydney's food and entertainment scene. If we can't get to them, they sure as hell will find their way to us.
This week, recreate the Big Mac at home with Burger Head's home-delivered DIY burger kits. Jump into a life drawing session on Zoom for $10, tear up your lounge room dancefloor with Sydney Dance Company, or give yourself a haircut—with some professional guidance, of course.
Here's what's happening in Sydney this week.
Tuesday 31 August
Recreate The Big Mac, But Better, At This Cook-a-long with Burger Head
Are you missing juicy, cheesy, pickle filled burgers from your favourite gastro-pubs? Burger Head have sensed our collective longing for a restaurant quality burg and have created DIY packs you can order for delivery. Once the box of ingredients arrives, all you need to do is jump on Burger Head's Instagram live feed and let them coach you through the burger creation process. Each pack includes two all-beef patties, special sauce, lettuce, cheese, pickles, and an Urbun Bakery milk bun. This week, you'll be recreating the Big Mac. To honour one of the world's most iconic burgers even more, they'll also be donating a portion of sales to Ronald McDonald House charity.
Orders end Tuesday 31 August, so get in quick! Packs are delivered all over Sydney Metro or can be picked up from their Penrith or Botany stores. Head over here to order.
Get Reflective With This Online Exhibition At May Space
MAY SPACE is presenting a group online exhibition, Solastaligia, describing the sense of melancholy and loss resulting from a decaying natural environment. A challenging but apt exploration given the current state of the world. The exhibition also evokes nostalgia and despair through a multidisciplinary exploration of how individuals and communities are plagued by solastalgia. The show features the work of Carol Hudson, Katya Petetskaya, and Jo Mellor: three independent female artists, each research postgraduates of UNSW Art, Design & Architecture. These three distinct artists have a delicate, sensitive and conscientious craftsmanship that adds to a collective feminine energy in their work. This stunning online curation is not to be missed—and finishes on Tuesday 31 August. Head here to see it.
Thursday 2 September
Order Yourself A Skittles Margarita From El Camino Cantina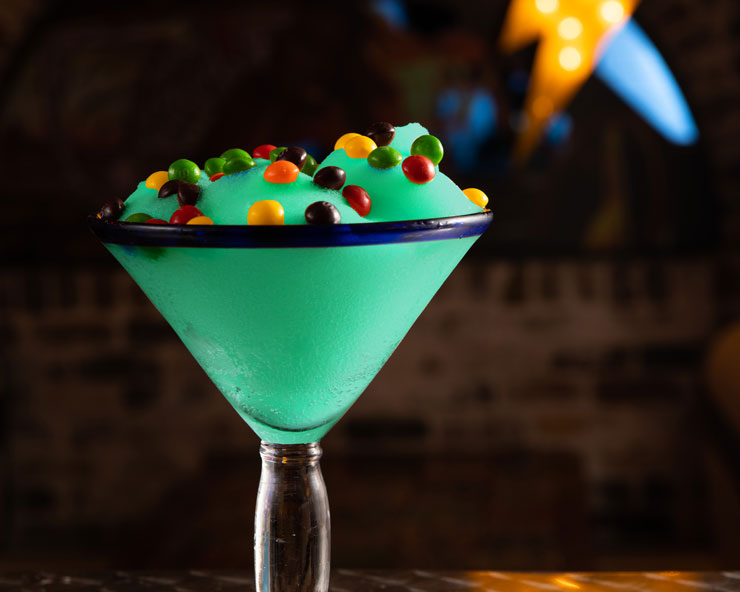 For the past two weeks, El Camino Cantina has been delighting Sydneysiders in lockdown with its brand new home-delivery service. They're keeping the vibes alive each week with a brand new margy special, and this week, it's a rainbow-coloured Skittles margarita, because we all need a bit of colour in lockdown, right?! Available to order in 500ml bottles as a Cadillac style with an extra shot of Grand Mariner, they're delivered ready to serve over ice, on the rocks, or with instructions on how to blend to frozen.
As well as the Skittles special, you can also order up classic, strawberry, passionfruit and grape Nerd margaritas in 250ml, 500ml and 1-litre sizes. Delivery is available Thursday through Saturday across greater Sydney (check your postcode here), and there is a 5pm cutoff for next-day delivery. Check it all out here.
All Week
Soak Up The Last Of Truffle Season With Viva La Truffle
Rounding out the end of this year's truffle season, Viva La Truffle wants to bring these earthy delicacies into your home. A $99 Highlands wine-and-truffle matching box is delivered to your door packed with just-harvested truffle and one of 10 premium Highland Pinot wines (the perfect match for truffle). You can also log on to La Truffle's virtual Viva la Truffle Masterclass with celebrity chef Fast Ed who will teach you the art of prepping three delicious truffle dishes. Rob Geddes, Master of Wine, educates you on the perfect pairings using 10 exquisite pinots supplied by The Southern Highlands Food & Wine Association. Can you think of a better combo than truffle and wine? We'll wait.
Give Yourself A "Safe" Lockdown Trim With Lid Doctor
Nic Singer, aka the Lid Doctor in Surry Hills has come to our collective hair rescue, with at-home haircut and beard maintenance walk-throughs. Get those nasty overgrown edges, fades, bushy beards, and unfortunate fringes sorted with one-on-one haircut guidance over Zoom free of charge, with a donation to charity encouraged. You'll need an electric hair clipper, some clipper guards (to set the length of the hair), a comb, a couple of clips and Scissors designed for cutting hair (not kitchen or toenail scissors!). You can book a Zoom tutorial here. Or check out the cutting guide video available by request through the website, by email (theliddoctors@gmail.com) or make contact through Instagram.
For even more Sydney salons offering beauty DIY for lockdown, head over here.
Get Moving (Or Grooving) At Home With The Sydney Dance Company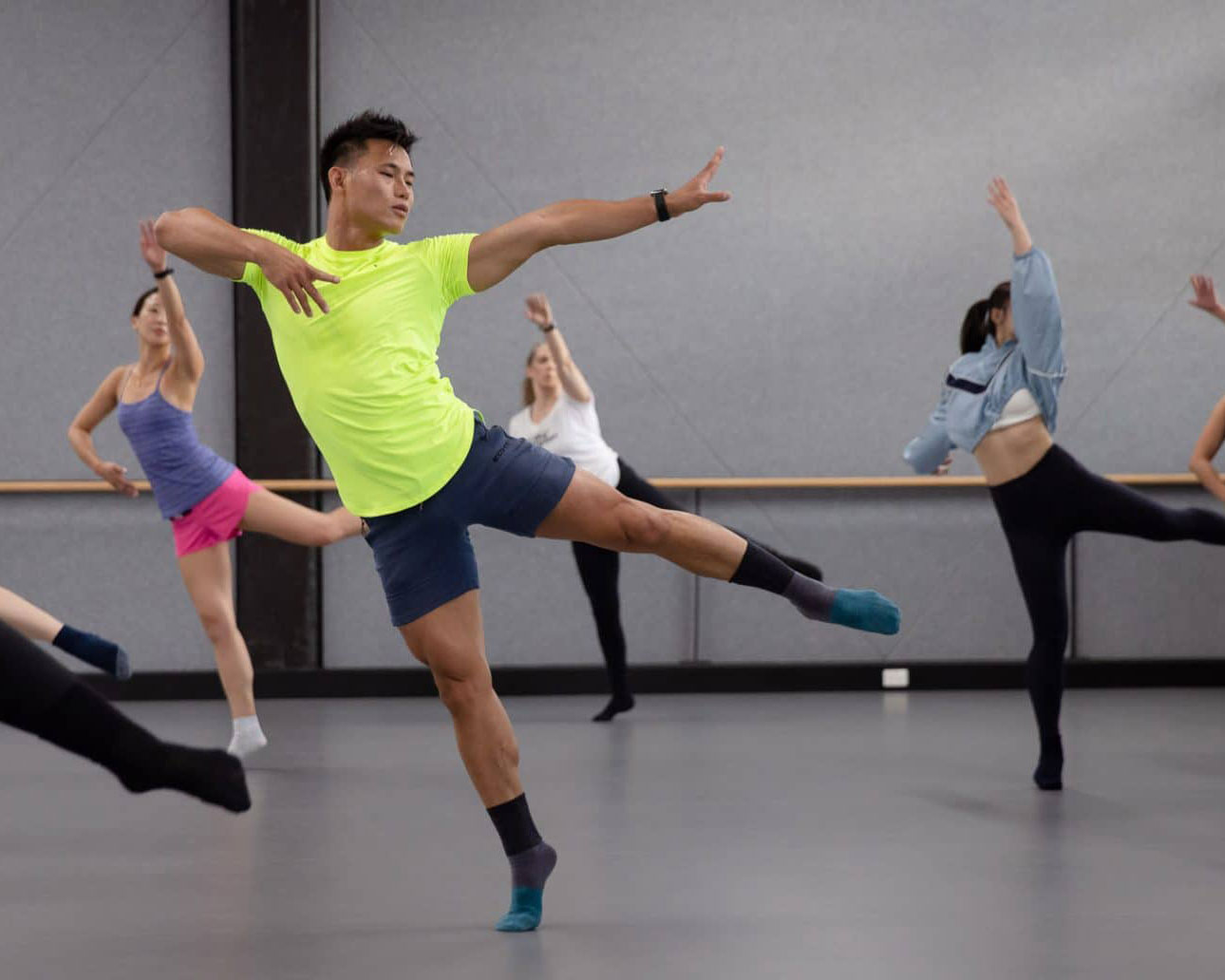 Have you taken to busting a move in your living room with the volume on max? We highly recommend giving it a go. We also reckon Sydney Dance Company's more structured digital on-demand classes are an excellent alternative to gyrating awkwardly on your own. Their pre-recorded dance lessons are delivered in an array of styles and for all abilities. Yep, even for the rhythm-less. It's $29.95 for a month-long subscription, which is basically a dollar a day, with no lock-in contracts. You can subscribe here.
"Dance is the perfect way to maintain your physical and mental health while having fun," says Rafael Bonachela, SDC's artistic director. "Taught by some of Australia's best teachers, including former Sydney Dance Company dancers, it's a library of online classes that you can access whenever suits you and wherever you are."
Channel Your Inner Picasso With Peach Black Gallery's Life Drawing Classes
Chippendale's Peach Black Gallery are keeping life-drawing classes alive, running weekly online classes between 28 August and 4 December. Connect with your creative flow over a two-hour live streamed class, run twice weekly Zoom: Wednesday nights at 6pm and Saturday morning at 10am. At $10 a pop there's no excuse not to give it a whirl. Each session sees the nude model strike two 20 minute poses. Sessions are led by Peach Black founder and visual artist Matteo Bernasconi, who will talk you through setting up an easel in your living room and getting started and as Bernasconi says "it's about connecting with fellow artists from around the country, or around the corner." Check it out here.
NEED MORE IDEAS FOR YOUR WEEKEND? WE GOT YOU:
Image credit: Burger Head, El Camino Cantina, Sydney Dance Company