We love a culinary power couple, and, in Sydney, there might be none better than husband and wife, Ross and Sunny Lusted. The award-winning duo is set to open their latest restaurant, Woodcut, this December. The new venture, which will champion Australian produce and celebrate unique cooking techniques like steam, wood, and charcoal, joins Nobu, and a host of other standout restaurants slated to open before the end of 2020 at Crown Sydney.
For the pair, the harbourside hospitality hot spot fits their restaurant vision perfectly. "What we're doing at Woodcut is something that we've been dreaming of for quite a long time," says Sunny. "To actually be able to bring this to life in this location is honestly a dream come true."
Previously operating The Bridge Room, the Lusteds know a thing or two about producing a one-of-a-kind fine dining experience. Between 2011 and 2019, their famed restaurant won several accolades including Sydney Morning Herald's Good Food Guide Restaurant of the Year and The Australian's hottest restaurant in Australia.
This time around, the hospitality duo is playing with a larger venue and using that space to redefine the cooking and dining experience. "Ideas are only ideas until they're executed," says Ross. "In this restaurant, I feel that we've been able to put all the equipment in that I need to be able to do something really unique in Sydney."
Thanks to the work of willing architects, the restaurant kitchens feature wood ovens, slow-burning Japanese charcoal grills, steam kettles, and even a vertically mounted garden for fresh herbs. "It's all about the cooking methods," explains Sunny. "It's all about fire, steam, smoke, and ice."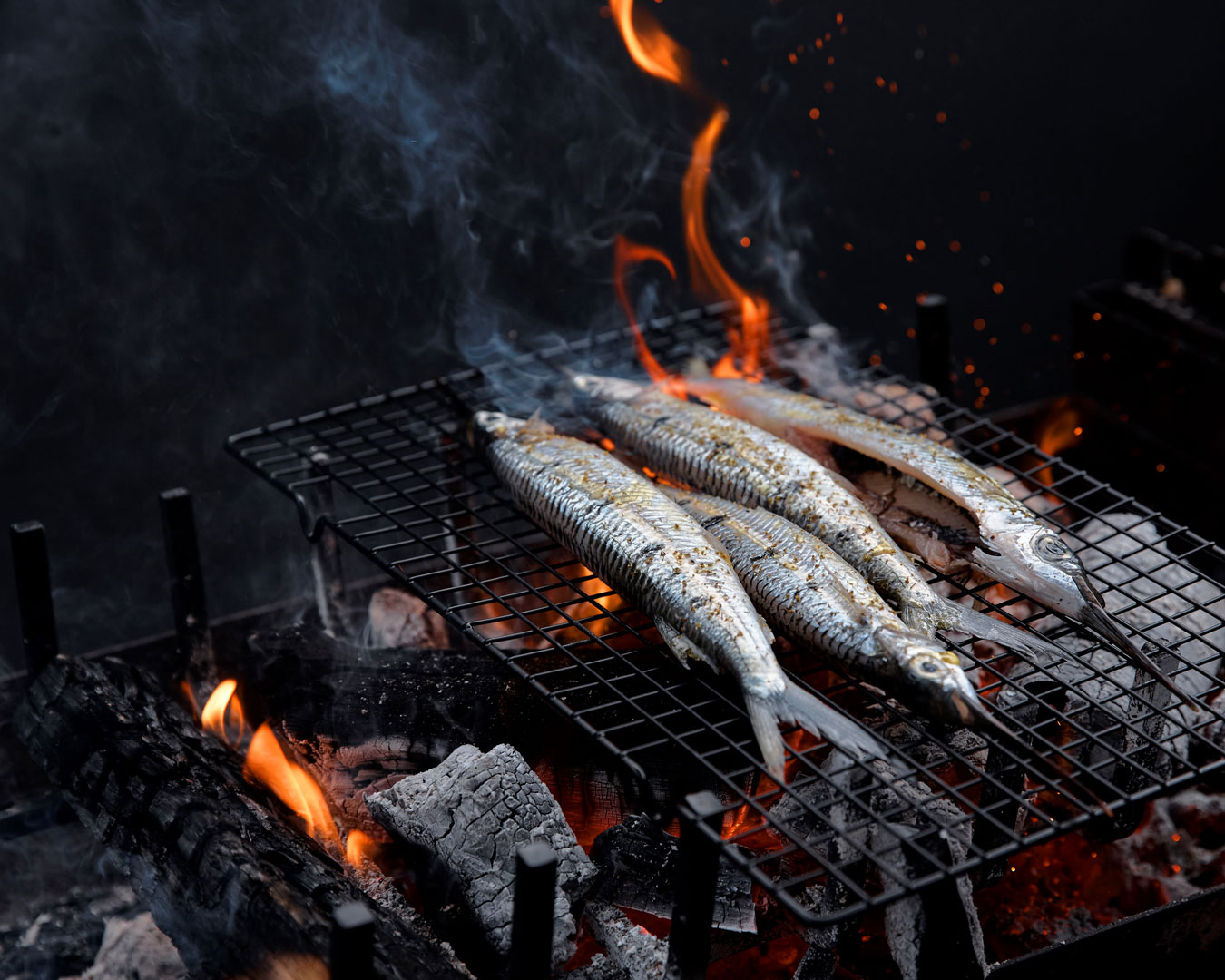 The unique techniques come from Ross's notebooks accumulated over years of culinary travels and living around the globe. "Everything sort of came back to this idea of solid fuel cooking," he says. "Being South African, we cooked on a lot of open fires and charcoal."
Diners will be privy to the overwhelming sensory experience and the theatre of these methods with the restaurant's four open kitchens. And don't expect the food to be traditionally plated up behind the scenes. "One of the things we're wanting to share with our guests is that feeling of anticipation in theatre," says Sunny. "We'll be bringing a lot of the food to the table in its cooking vessel." You can expect dishes to arrive at the table directly from the wood fire in a cast iron pan or a römertopf clay pot—before the steam and aromas are released for all to experience.
With no back of house, the restaurant's four open kitchens are on full display for diners, especially those seated at the kitchen's up-close dining counters. Rather than a traditional selection split into entrees, mains and desserts, the daily-changed menu will be divided by kitchens and cooking methods. You'll choose dishes from the steam, fire, seafood, or pastry kitchens.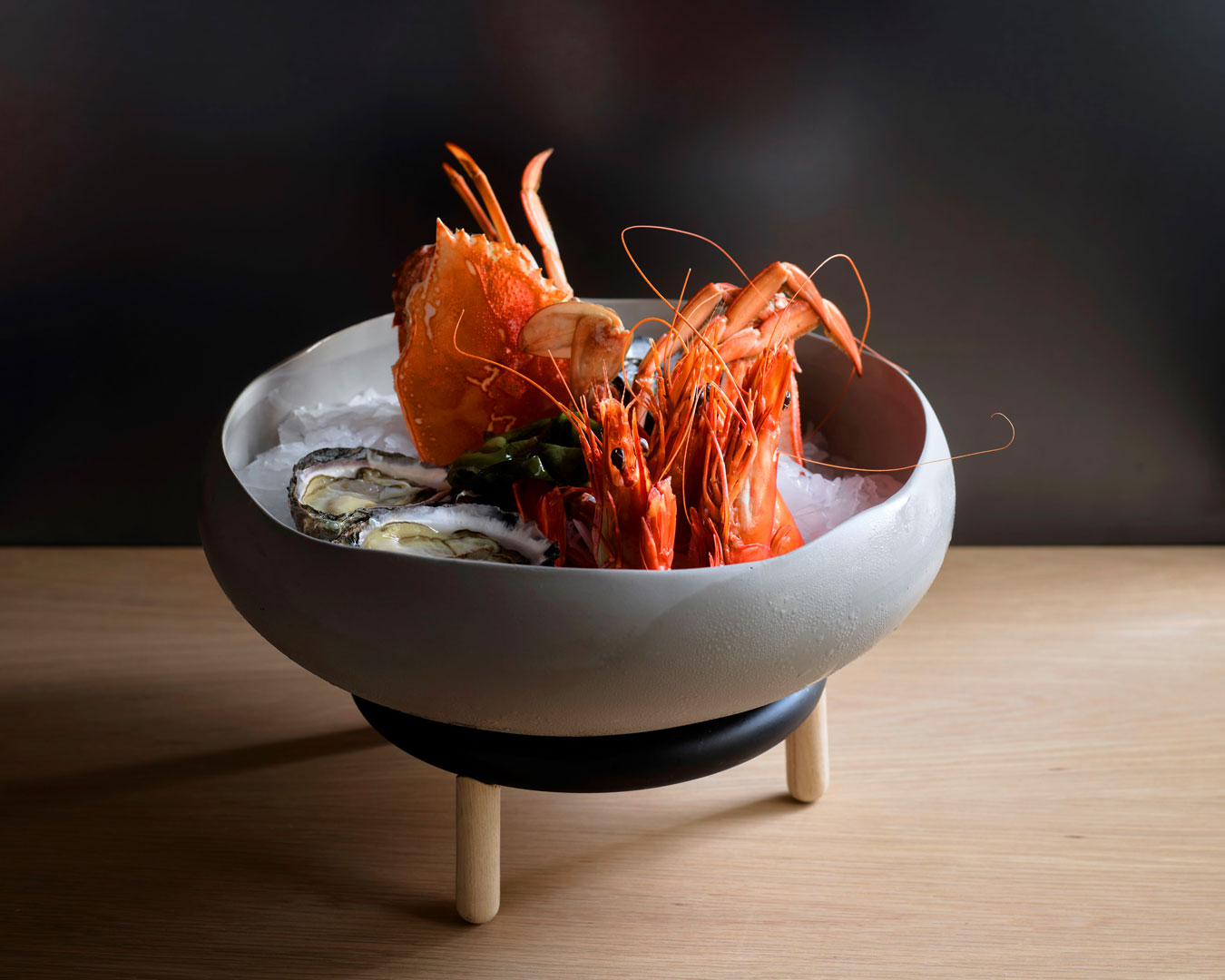 The long and thin layout design of the restaurant allows several different intimate dining experiences all in the one venue, from a shared feast at dining tables, to a quick cocktail at the bar watching the sunset after work, and from intimate private dining rooms, to counter dining right in front of the open kitchens.
Speaking with Ross and Sunny, we get a real sense that more than anything, this restaurant is a true passion project. And in that spirit, the couple has tried to create a fine dining experience accessible to all. "It's not an elite restaurant by any stretch," says Ross. "It really is a restaurant for everybody, and that's what we wanted to create for Sydney."
Woodcut is on track to open in December. Keep checking back, and we'll let you know when you can book a table.
Keen to see what else is opening at Crown Sydney? Head over here.
Image credit: Crown Sydney