Sorry, but if you ask us, loungewear takes the cake in the clothing department and you can't convince us otherwise. The perfect middle ground between jammies and everyday leisure pieces, loungewear sends us into cozy mode and there's no going back.
That's why we've rounded up our top 20 loungewear brands to keep you snug as a bug all year round. From your classic everyday sweats to something with a little style to it, keep reading to find out where your next set of comfies are coming from.
Bonds
Bonds is sort of the OG Aussie loungewear and wardrobe essentials brand, but they're definitely keeping up with the times and serving up some gorgeous looks. Head on over to their website to suss their stretchy, comfy line of loungewear—it's super affordable and high quality too.
Lounge Underwear
You've probably seen this one all over your 'gram and rightly so. With some of the cutest intimates and comfy clothes you've ever seen, Lounge Underwear has gained serious popularity recently. Opt for their fluffy robe if you're feeling a luxurious spa night, or try out the soft waffle range for a comfy yet chic look.
P.E. Nation
P.E. Nation is one of the coolest activewear brands out there, but they've got some gorgeous hoodies and sweatpants for you to laze around the house in. It's the perfect brand for those who love their multi-use products: wear your fancy sweatpants and cozy hoodie in bed, to the gym, walking the dog, doing the grocery shopping, or anywhere you like, really. These pieces feel luxe and effortlessly cool, so treat yourself to something new.
Cotton On
Did you know Cotton On has an entire section of their website dedicated to loungewear? Yep, and the products are super cozy and affordable, and you can even opt for their eco-friendly range which is made of recycled fibres. We stan an environmentally conscious clothing brand that you can actually afford.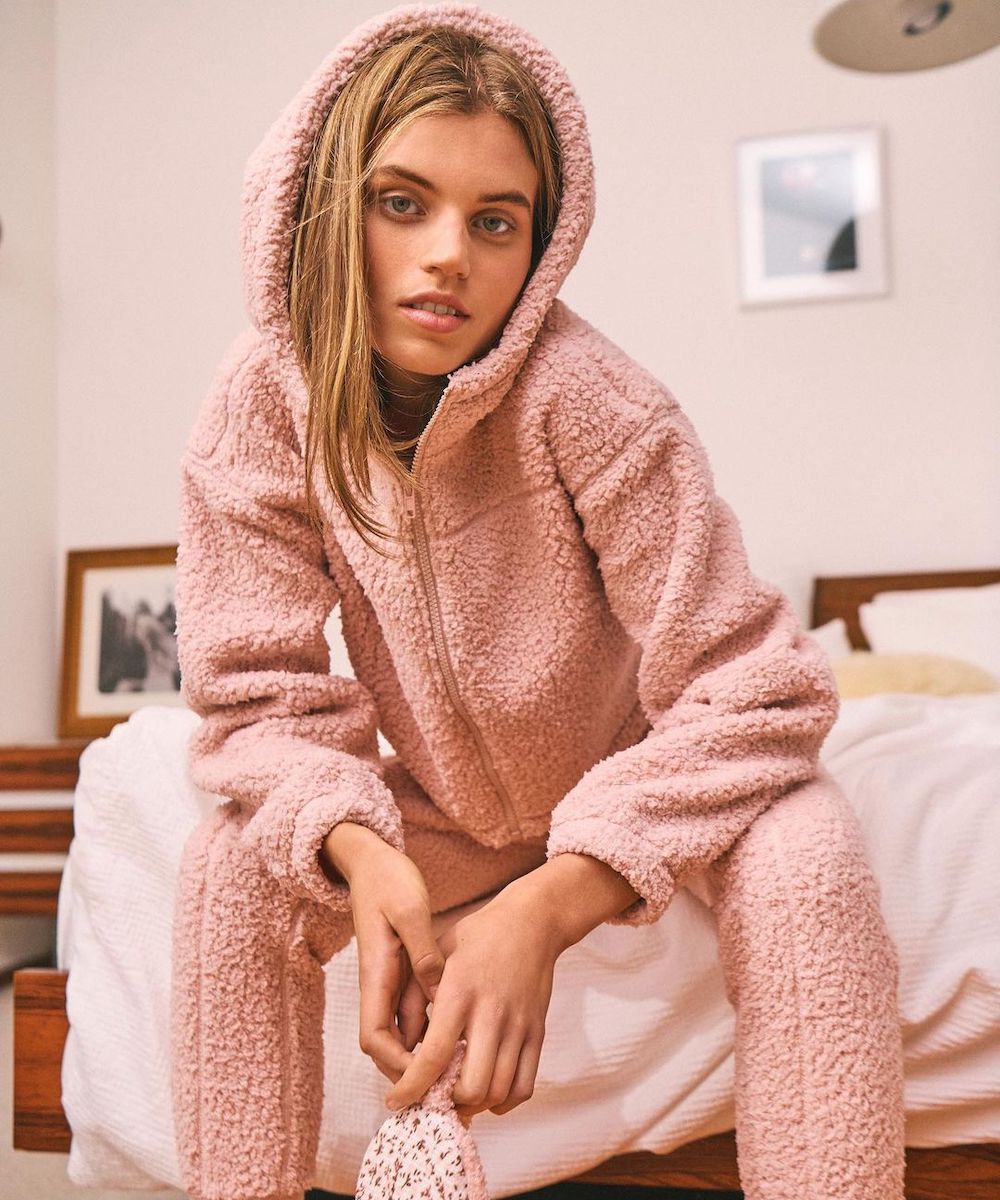 ROTATE Sunday
This one's for all you folks out there who like to keep it classy, even when you're lounging on the couch watching Netflix. ROTATE Sunday is a collection of premium and very snazzy loungewear, with styles for every aesthetic. They've got classic college crewneck sweaters, plus matching sets of cropped hoodies and sweats if that's your vibe.
Anthropologie
The ultimate boho brand, Anthropologie serves up feminine, free-spirited loungewear looks that are bound to turn heads. The website's loungewear section is bursting with stunning pieces just waiting to be added to your wardrobe collection. We especially love these LoveShackFancy Barnett Joggers, made of soft cotton with glowing pastel tones.
Raey
A boujee designer house, Raey creates some beautiful pieces with clean cut edges and genderless styles. We're obsessed with their loungewear, consisting of cozy-chic sweaters, jackets and even sweater dresses for the ones who want to go out there a little.
REVOLVE
REVOLVE has an abundance of gorgeous high-quality brands, and the loungewear certainly comes under this umbrella. Serving up major looks, from colourful patterned knits to classy yet casual crewnecks and tie-dye shorts, there's a little something for everyone over here.
The Oodie
If you haven't heard of The Oodie, we have just one question: do you live under a rock? The buttery-soft cocoons of warmth with sherpa-fleece interior lining (based on a 6XL hoodie size) are so cozy and cute, and there's so many designs to choose from. Rock anything from a Hogwarts Oodie, to one with a quokka, to one with avocados having an avo-cuddle. These are an absolute winter wardrobe essential, and for summer, pick up an Oodie sleep tee with matching ugg boots.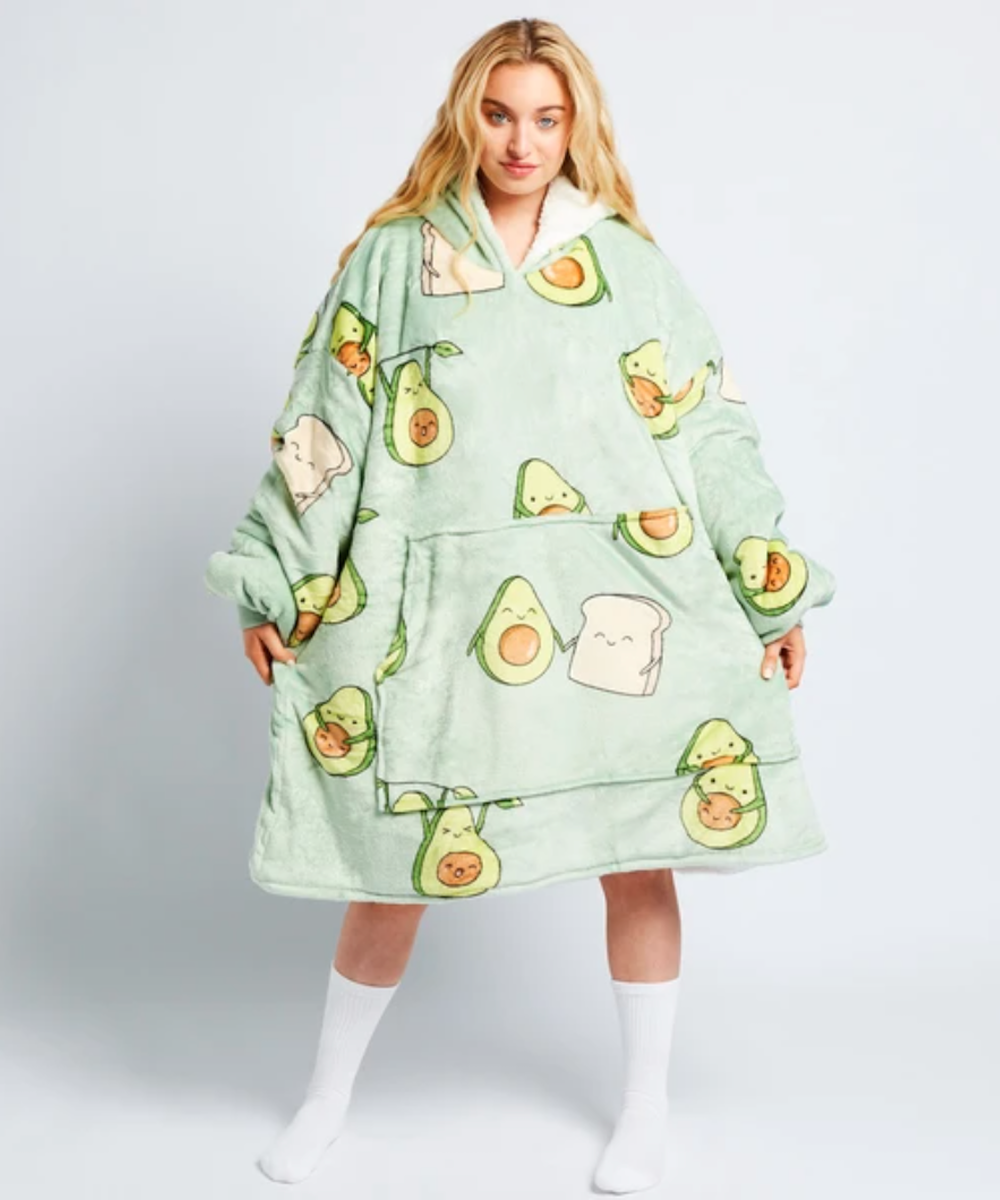 Urban Outfitters
Urban Outfitters is an absolute classic when it comes to seriously cool, good-quality clothes and accessories, and their loungewear is no exception to the rule. Gorgeous styles that could definitely be worn snuggled on the couch or out of the house are what you'll find here, so don't hesitate to get your cosy wardrobe sorted.
Camilla and Marc
Chic? Tick. Cosy? Tick. Complimentary express delivery? Tick tick tick. Camilla and Marc are dishing out the absolute goods with their stunning pieces, and we're loving their oh-so-classy loungewear. Stylish and minimalistic, we can't get enough of them: there's snug and loose-fitting styles made of different materials, so there's a little something for everyone.
Subtitled
You've likely heard of Subtitled, and it's likely you love it just as much as we do. With classic crewneck sweaters and cute knitted skirts, you're pretty much set here when it comes to multi-purpose clothes that also happen to be stylish and comfy.
Assembly Label
Assembly Label is an equally chic brand, and it really shows even in their loungewear. For example, take a look at their latest: a gorgeous cardigan made from 100% pure wool in a comfy oversized fit with deep pockets to keep your hands warm this winter. Otherwise, we're loving their classic crewneck tees.
Chloe & Lola
Fluffy pullovers with matching leggings. We repeat: fluffy pullovers with matching leggings! Get excited, these adorable pieces from Chloe & Lola are available at Myer. They're reasonably priced, timeless, adorable, and utterly comfy. Check out their bamboo sleepwear range to change it up too.
Mango
Mango is known for its uber-classy looks, and we're living for their Comfy Collection. Made from cotton, there's multiple matching pieces so you can live out your style aspirations in comfort. The ribbed midi dress is giving us extreme winter-chic vibes, and we're all over it.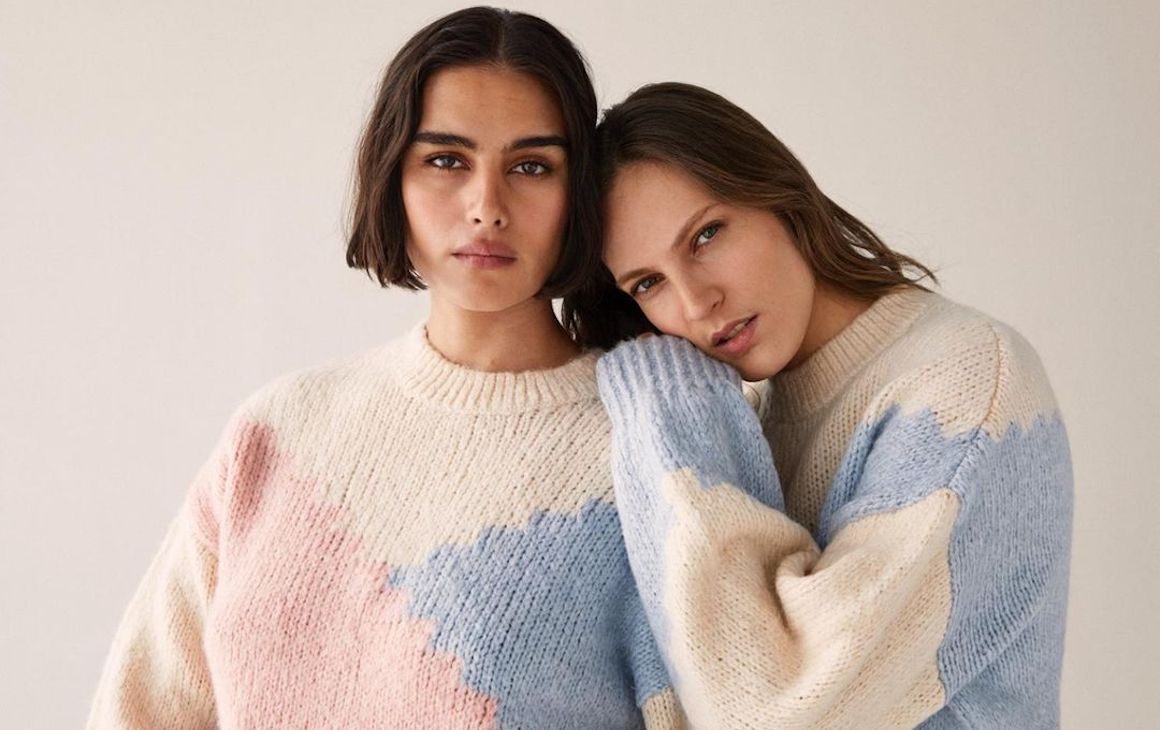 Champion
Stylish crewnecks, hoodies, sweatpants and everything else in between is what you'll find at Champion. Get comfy and don the iconic red, white and blue letter 'C' while you lounge about: trust us, it's definitely worth it.
Jil Sander
Ultra-chic and oozing class, Jil Sander's loungewear is one for the long haul. From gorgeous wool knitted turtleneck sweaters to lightweight tank tops and cotton-blend track pants, this is the place for minimalist yet somehow ultra-stylish loungewear pieces.
Nike
If you're just that sporty, why not wear the comfiest leggings, hoodies and bike shorts going around from Nike? We don't think we need to tell you a whole lot about this brand as it's such an icon, but there's something motivational about wearing that cool swoosh all day long, and even better when you're chilling on the couch. Go on, just do it (pun intended).
SKIMS
Kim K has done it again, serving up absolute smash hits from her high-quality shapewear, lingerie and loungewear brand SKIMS. We're loving it all, but we reckon the cosiest would be the bouclé, ribbed and waffle ranges. It's cool, it's stylish—heck, it's from a Kardashian, so what else could we expect?
Country Road
Longtime Aussie clothing favourite, Country Road gives us those gorgeous crewneck jumpers and heaps more comfy clothing. We're especially loving their knitwear: ranging from comfy jumpers, cardigans, and super-cute dresses and going-out pieces, we're keen to get around it (and you should too).
If you're in need of some cute 'fits for the season ahead, check out the 12 best online clothing stores.
Image credit: Assembly Label, Cotton On, Oodie, Mango
Editor's note: Urban List editors independently select and write about stuff we love and think you'll like too. Urban List has affiliate partnerships, so we get revenue from your purchase.