As much as we wish we could give back to all the ladies in our lives as much as they give to us, sometimes the only way we can show our appreciation is through a truly special gift. But where to start? When it comes to finding a gift that screams thoughtful, the key is picking something you know they'll not only love but wouldn't normally buy themselves.
When it comes to shopping for Christmas gifts in 2021, it pays to be prepared—and that's where we come in. From delicate keepsake rings and dreamy candles to sneakers, fancy glassware, and one splurge-worthy hair styler, we've taken the guesswork out of gifting this season.
Keep reading for our round-up of must-have and entirely thoughtful gifts for her below.
New Balance 327 Sneakers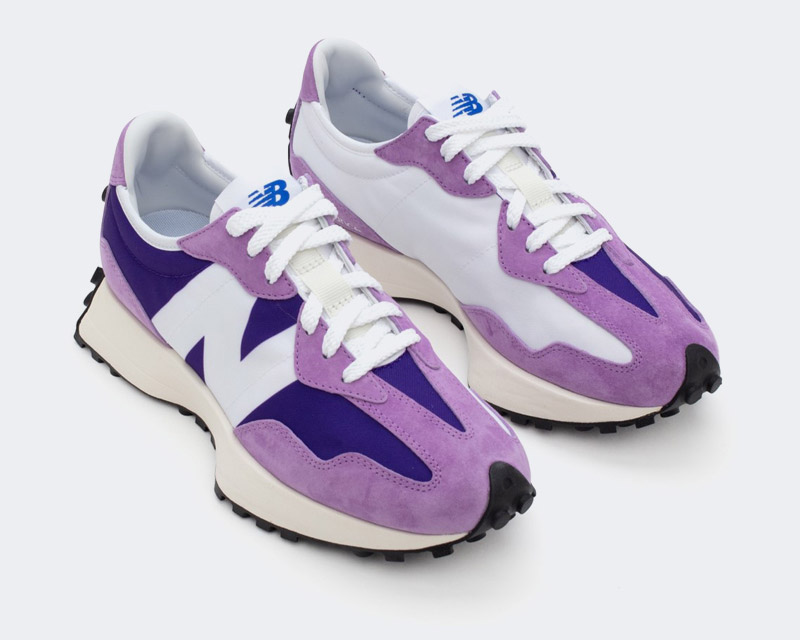 If a fresh pair of kicks is in order, this bright purple and white spin on New Balance's ultra-popular 327 silhouette ought to do the trick. Shop here.
Emma Lewisham Illuminating Face & Body Oil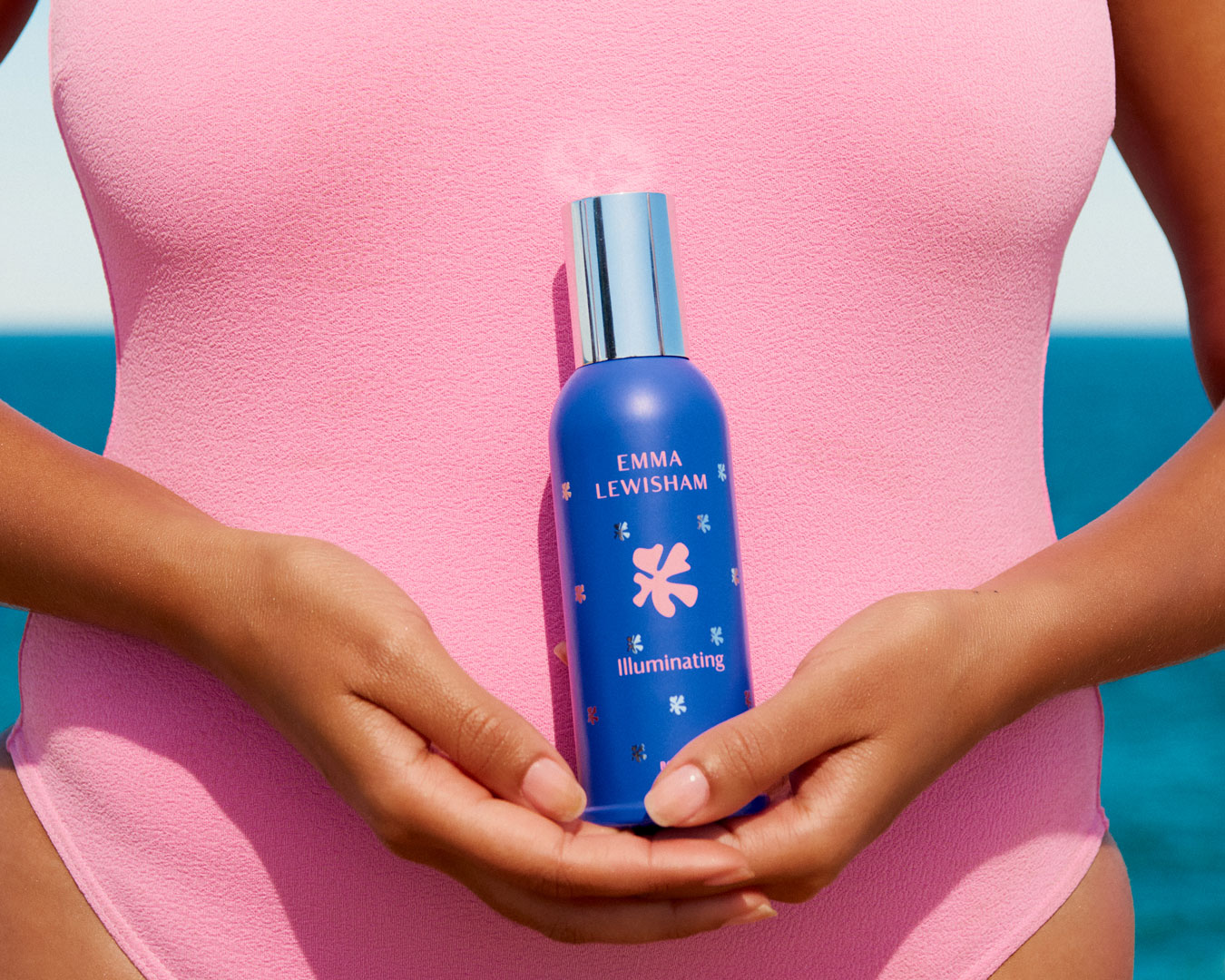 There's a lot to love about Emma Lewisham—like, for example, the fact that this luxury skincare from New Zealand became the world's first carbon-positive beauty brand in 2021. This divine body oil is their first body product, delivering both hydration and antioxidant protection, as well as a beautiful, shimmering sun-kissed glow. We love, and she will too. Shop here.
Natalie Marie Jia Stone Ring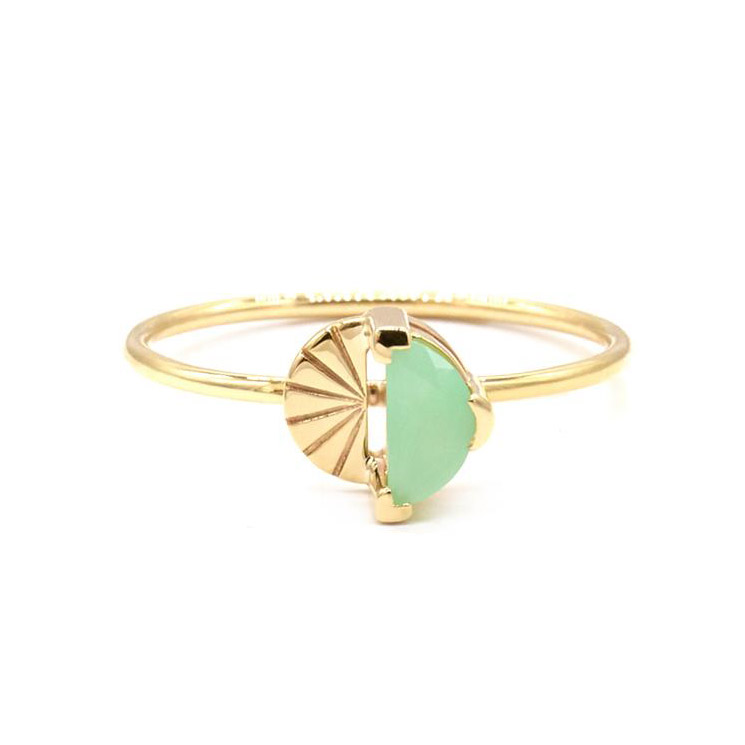 Made from your pick of 9ct yellow gold, 9ct rose gold, or sterling silver, this beautiful ring features a half-moon of apple green chrysoprase. Vibrant enough to wear on its own, it will also look great stacked amongst her other rings. Shop here.
Ultra Violette Dream Screen SPF50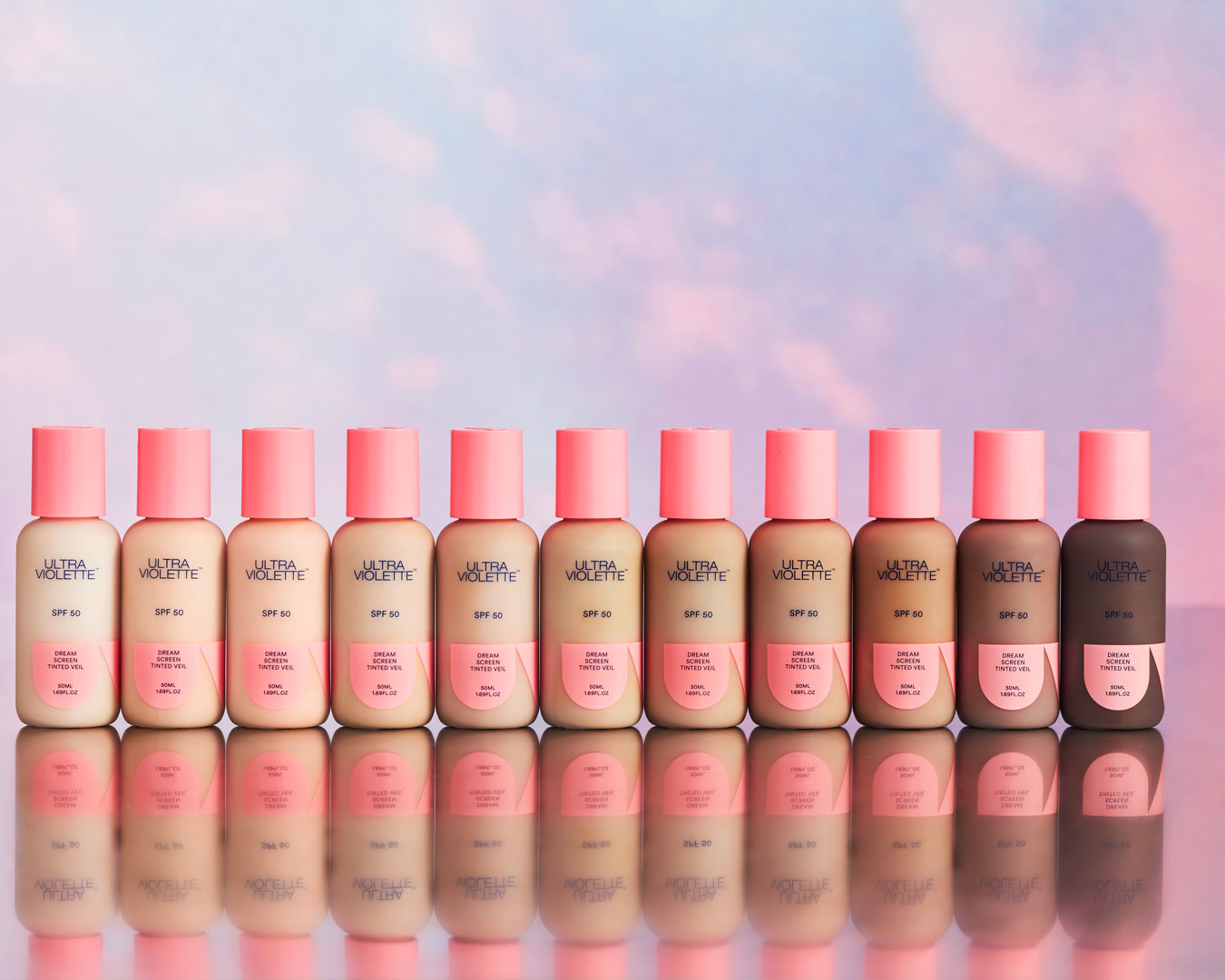 Ultra Violette has really set the standard for clean everyday sunscreen. The newest addition to their collection of glowy and matte must-own products is Dream Screen, a tinted veil that gives dewy, sheer to medium coverage for an easy but "suspiciously flawless" look. Shop here.
Kobn Jade Towel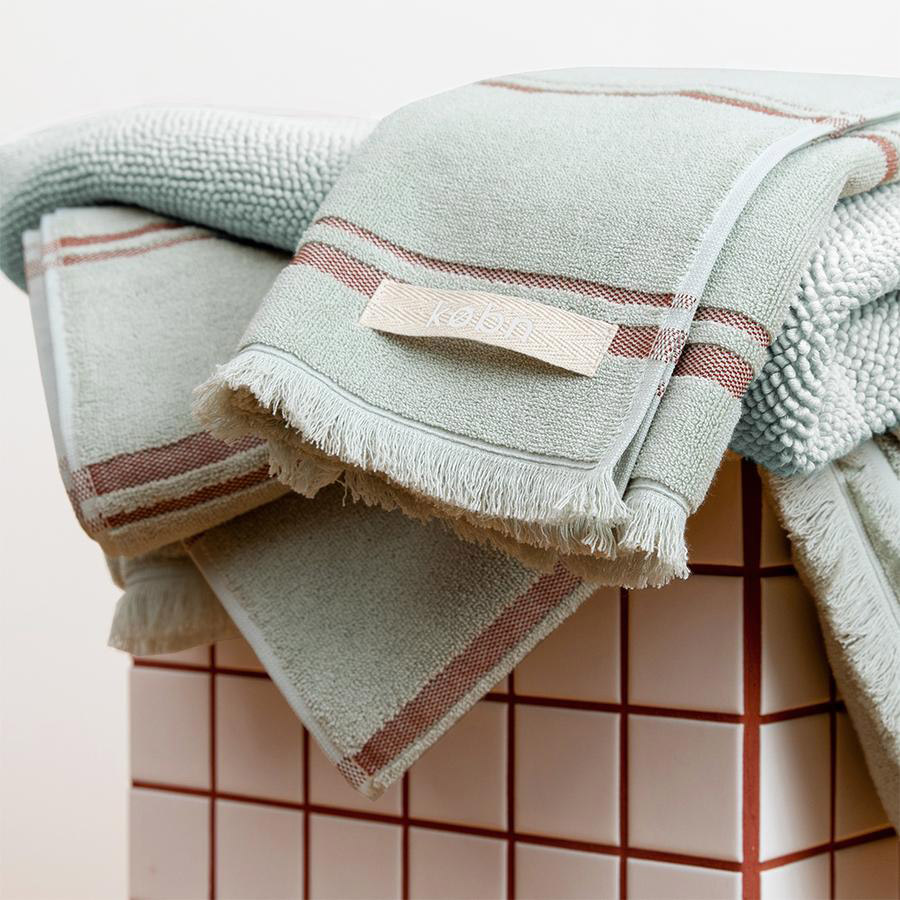 Designed in Australia and sustainably made by a family-run mill in Turkey, this stunning towel will be an instant glow-up for her bathroom. Shop here.
Urban List "The AM" Tote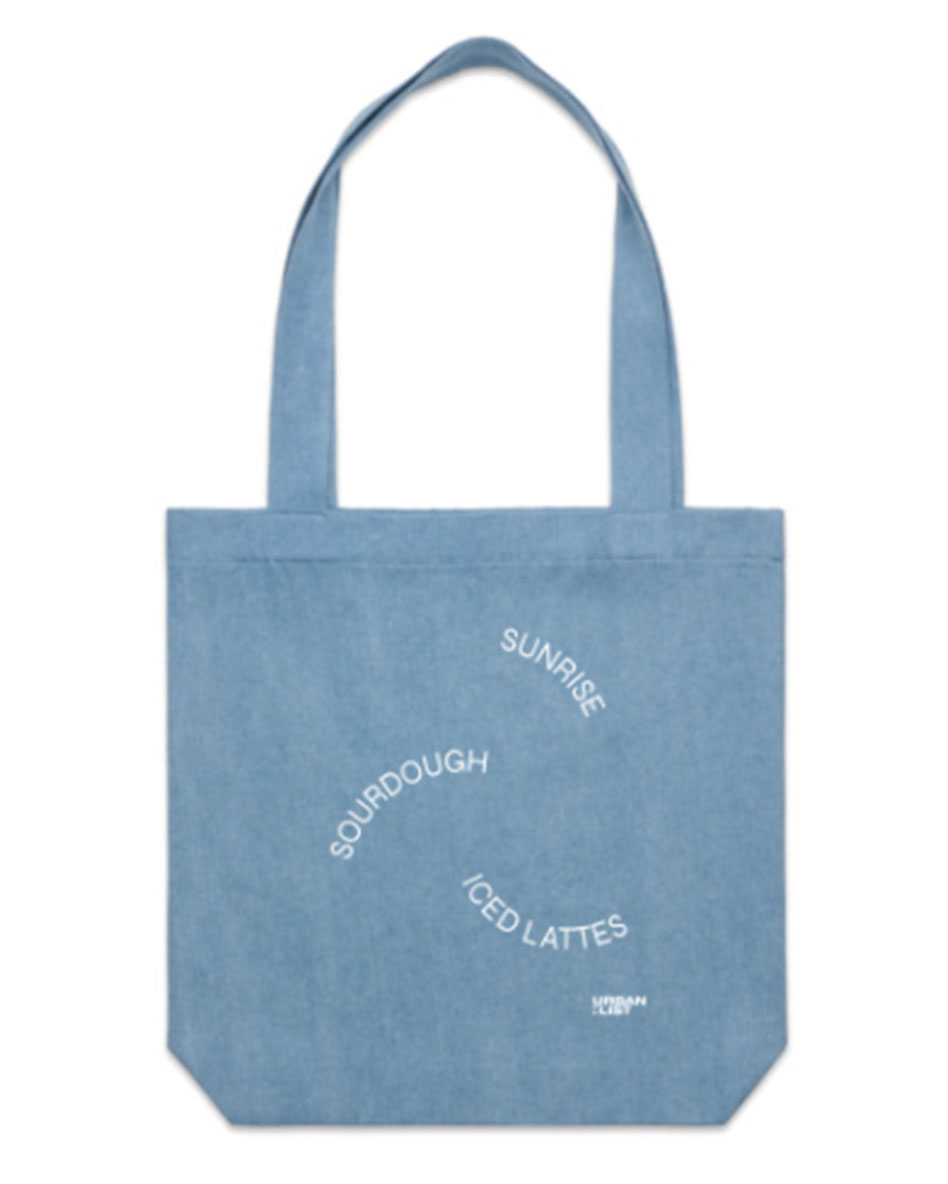 Yes, we did drop some cute merch just in time for Christmas. From totes to tees and face masks too, each piece is about celebrating the good life in your city—like sunrise, sourdough, and iced lattes in the AM. Shop this tote here, or peep the full collection of merch here.
Crosley Cruiser Bluetooth Portable Turntable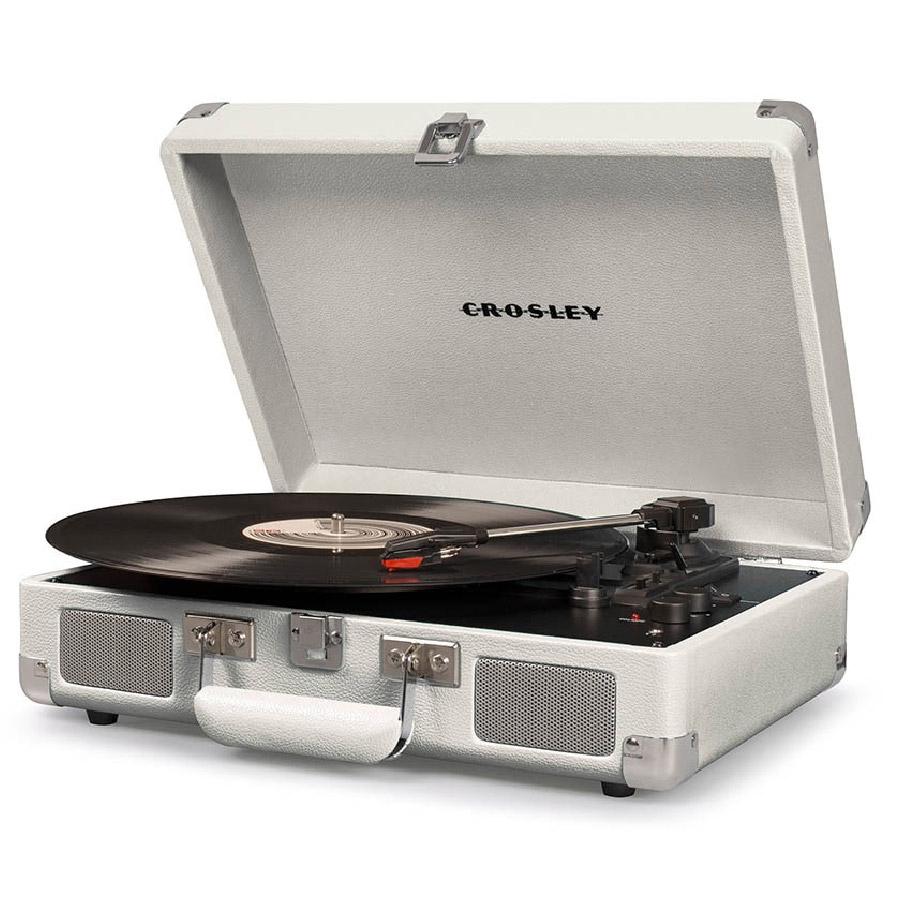 This Bluetooth portable three-speed turntable allows you to spin 33 1/3, 45, or 78 RPM records, or play digital tunes through its stereo speakers. And it looks cool, so it's a real no-brainer. Shop here.
Poppy Lissiman Crikey BB Yin Yang Bag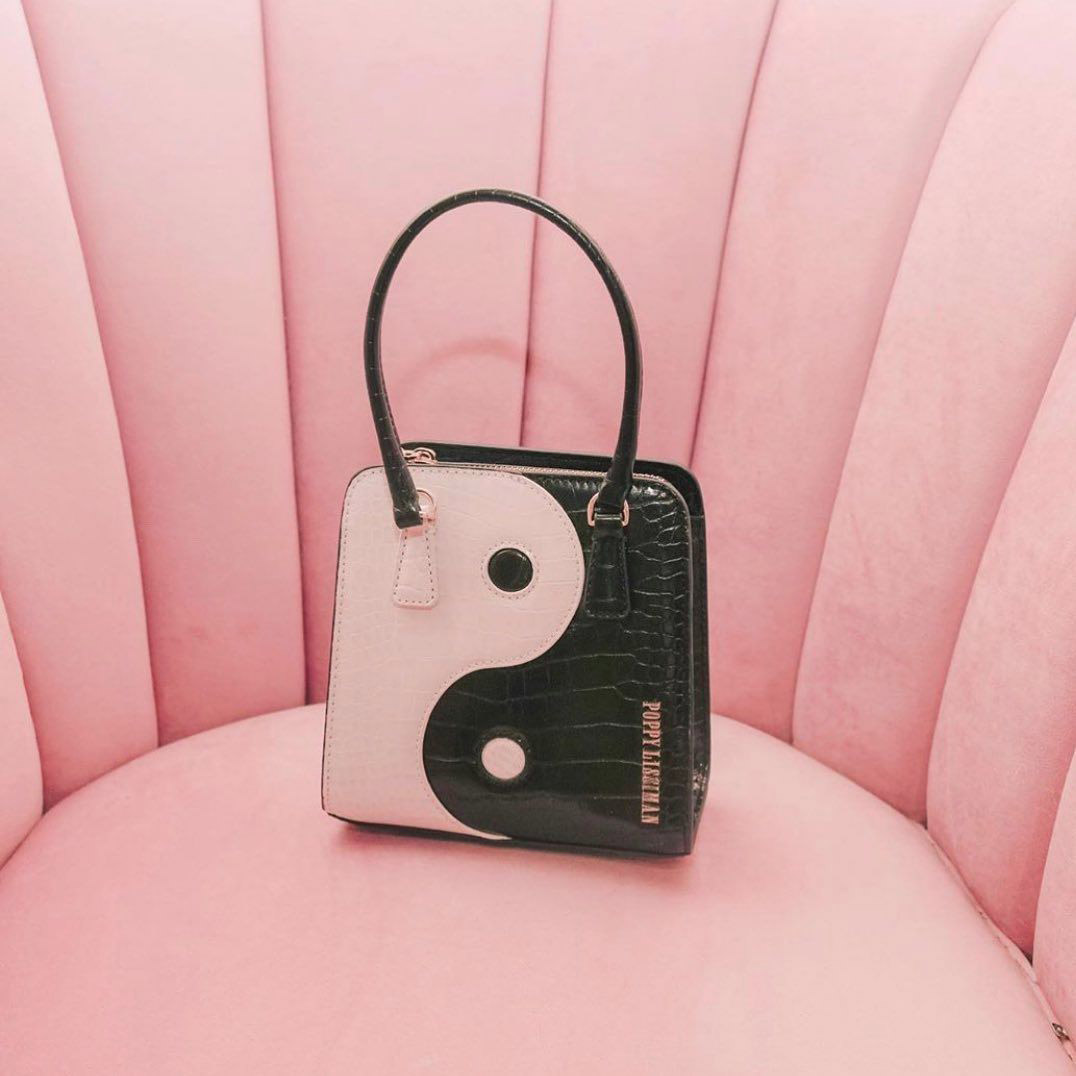 This now-iconic statement bag from Poppy Lissiman is a must in any cool girl's summer wardrobe. Shop here.
Cryst Collective Relaxation Trio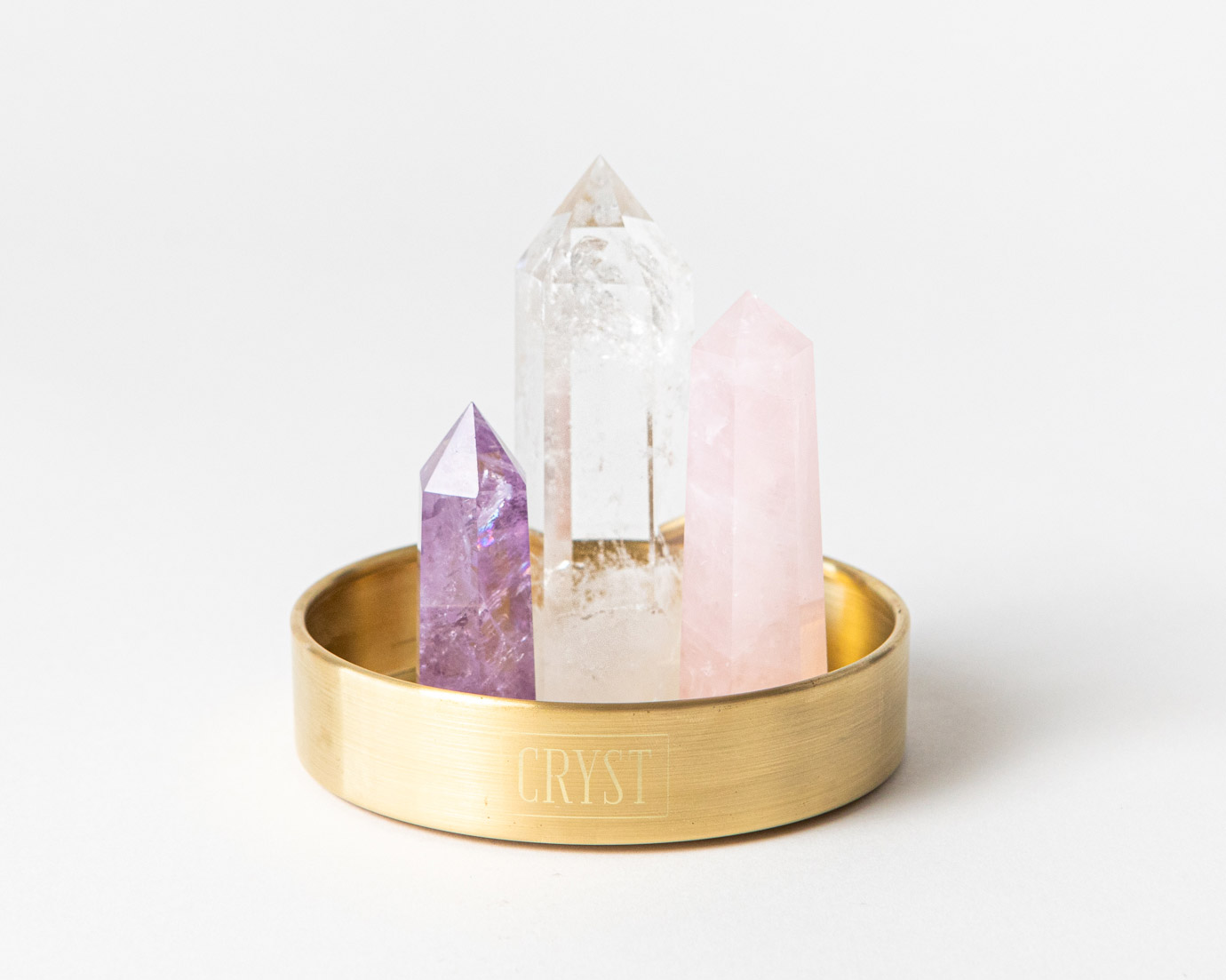 Does she love crystals? Featuring rose quartz, clear quartz, and amethyst, this stunning trio will not only look a treat but it's also believed to promote unconditional love, reduce stress and calm the mind. Shop here.
Dyson Airwrap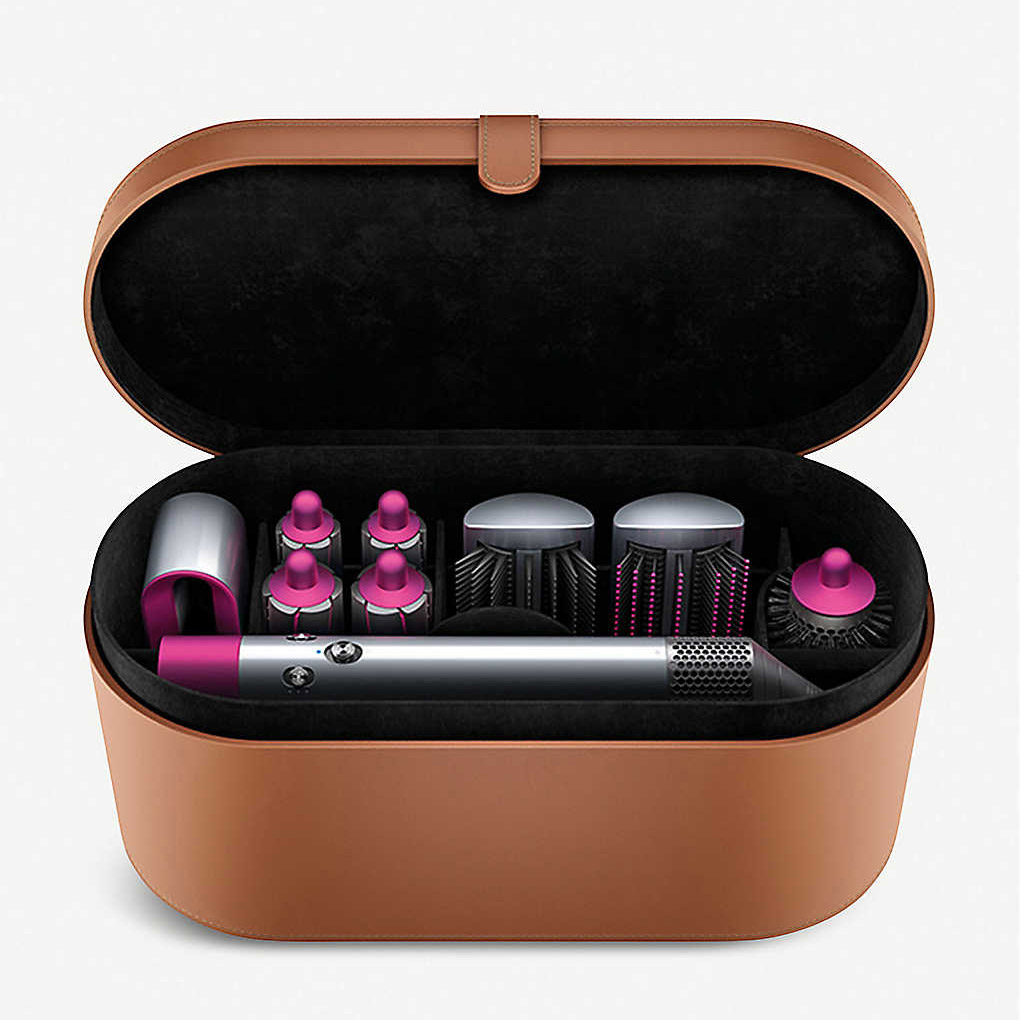 While it may be an investment, this is a gift not to be missed for the hair-obsessed. The Airwrap is the ultimate styler, making it easy and seemless to curl, wave, smooth and dry your hair with no extreme heat. Shop here.
Red Balloon Experiences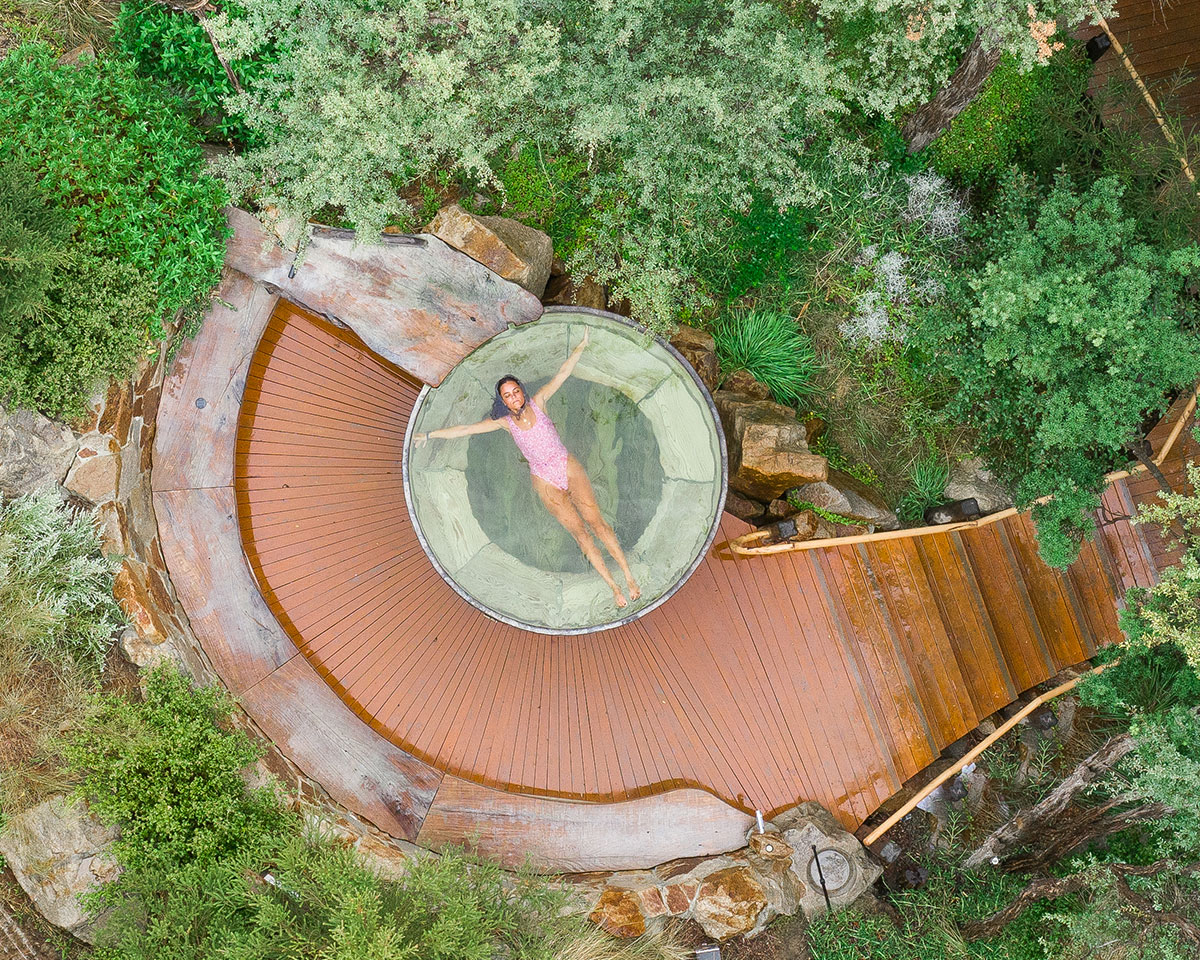 Following two years of lockdowns, we reckon experiences—like hot air ballooning, luxe glamping, hot springs, or seaplane flights—really make for a spectacular gift. Red Balloon has heaps of options across a range of prices that are guaranteed to make her swoon. Check it out here.
Eva Hemp Linen Sheets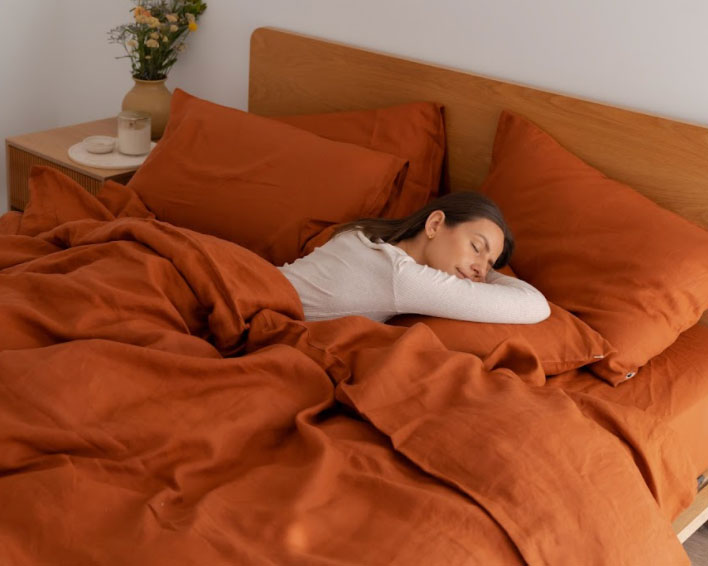 Give the gift of a great night's sleep during those balmy summer nights with Eva's breathable organic sheets. They're buttery soft and sustainably made—you can't go wrong! Shop here.
Seljak Brand Pyramid Fringe Throw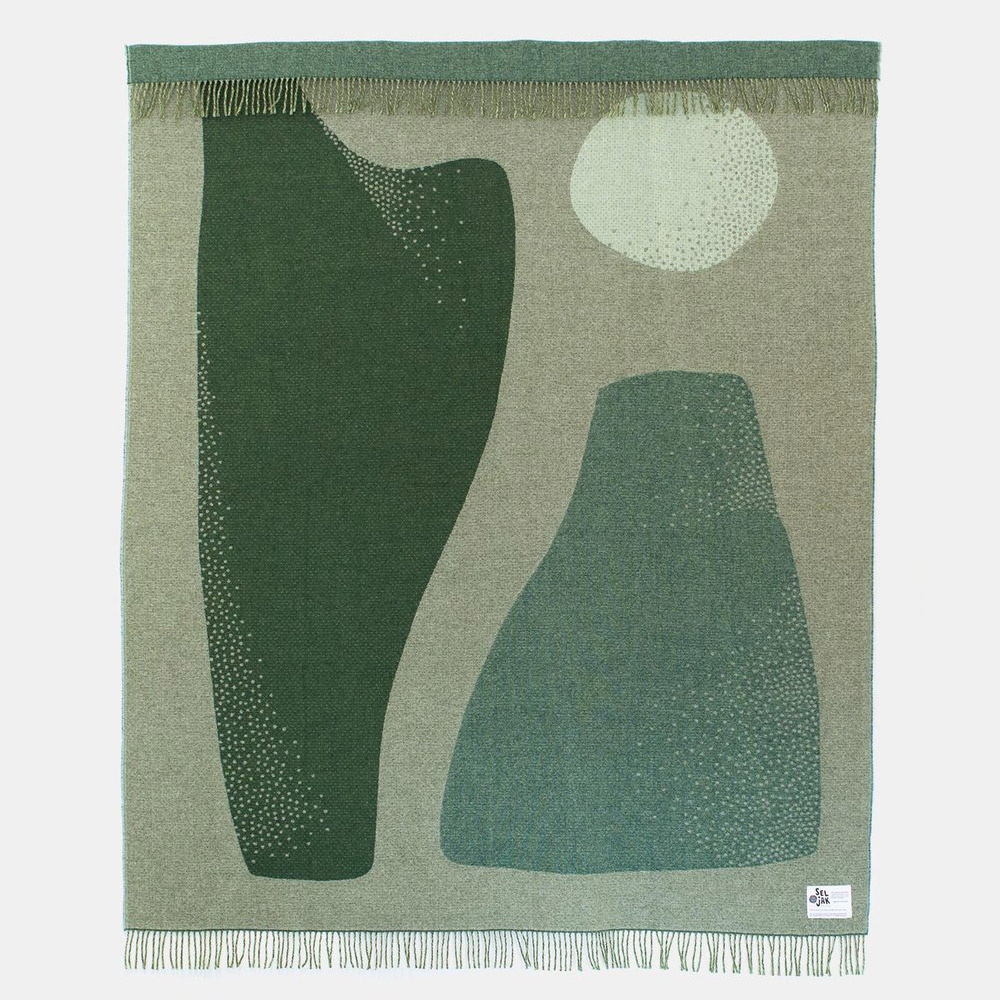 Crafted from soft recycled wool repurposed from old woolen jumpers and clothing, this lightweight throw is as versatile as it is beautiful. The motif is inspired by the volcanoes that dot the Sunshine Coast Hinterland. Shop here.
Diptyque Limited Edition Paris Candle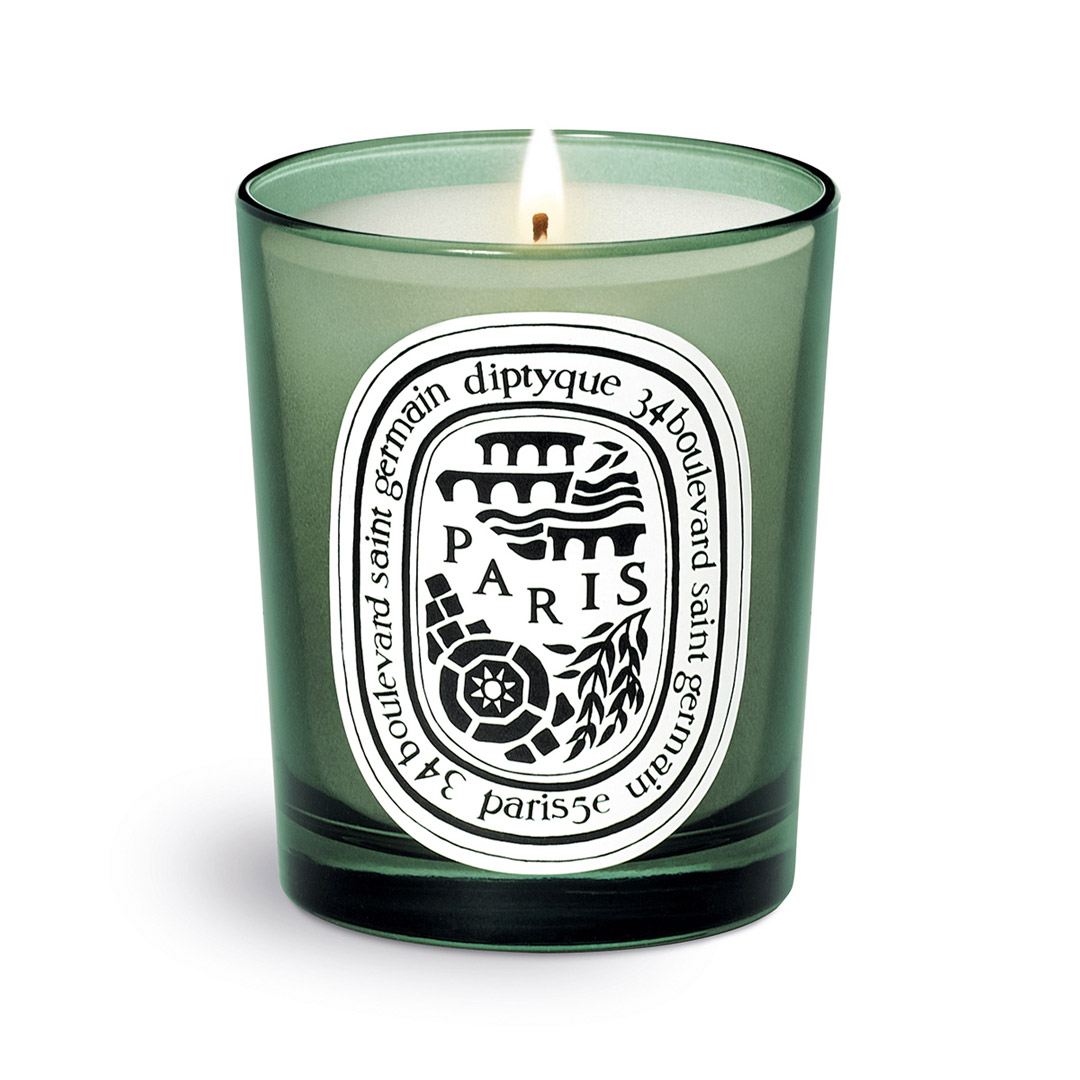 If international travel bans have her dreaming of adventures in faraway cities—this limited-edition candle from Diptyque is her ticket to Paris. Made to celebrate Dyptique's 60th birthday, it has been designed to smell like strolls along the Seine with wood patina, Paris stone, and spicy vanilla. The design on the candle represents the rose compass that's carved into the forecourt at Notre Dame. Shop here.
Agnus Magnus Apple Watch Band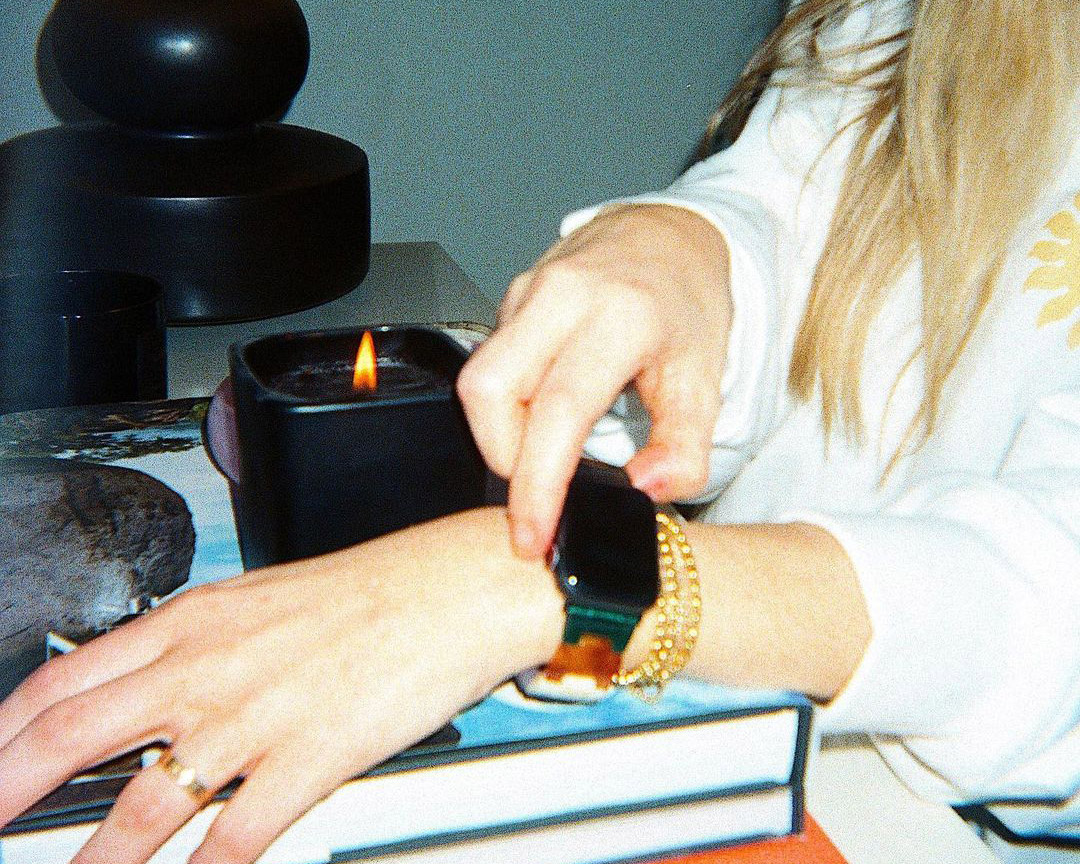 For all its practical uses, the Apple Watch with its standard silicone band isn't exactly the most stylish accessory. Agnus Magnus creates stunning watch bands guaranteed to turn her fave wearable tech into proper arm candy. Shop here.
Simone Pérèle Nocturne Camisole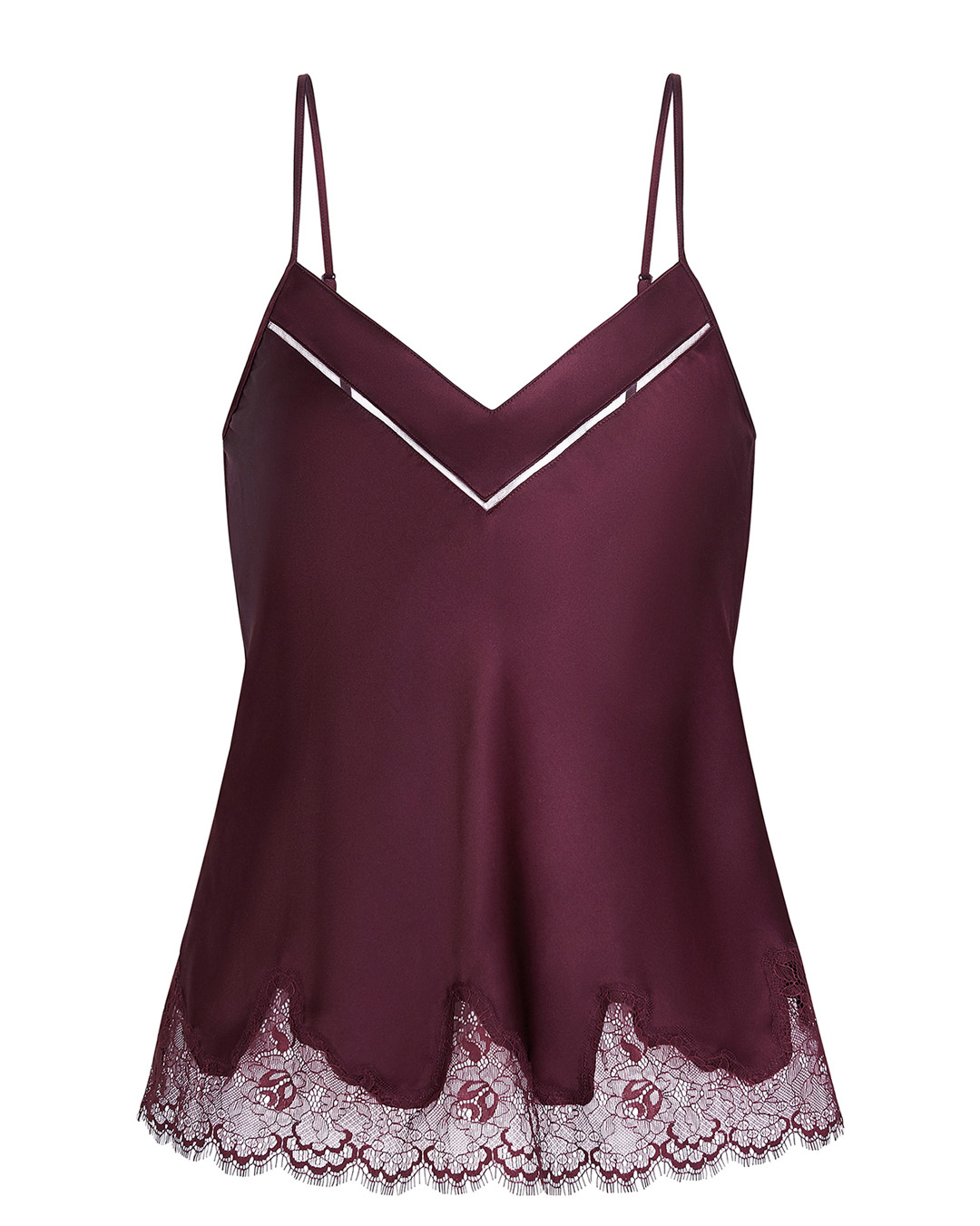 When it comes to lingerie, the French really outdo the rest. Simone Pérèle's latest collection features this stunning berry coloured camisole. Made with soft silk and fine lace—it doubles as sophisticated sleepwear or the perfect piece to wear on a night out. Shop here.
Peony Glisten Balconette Bikini Top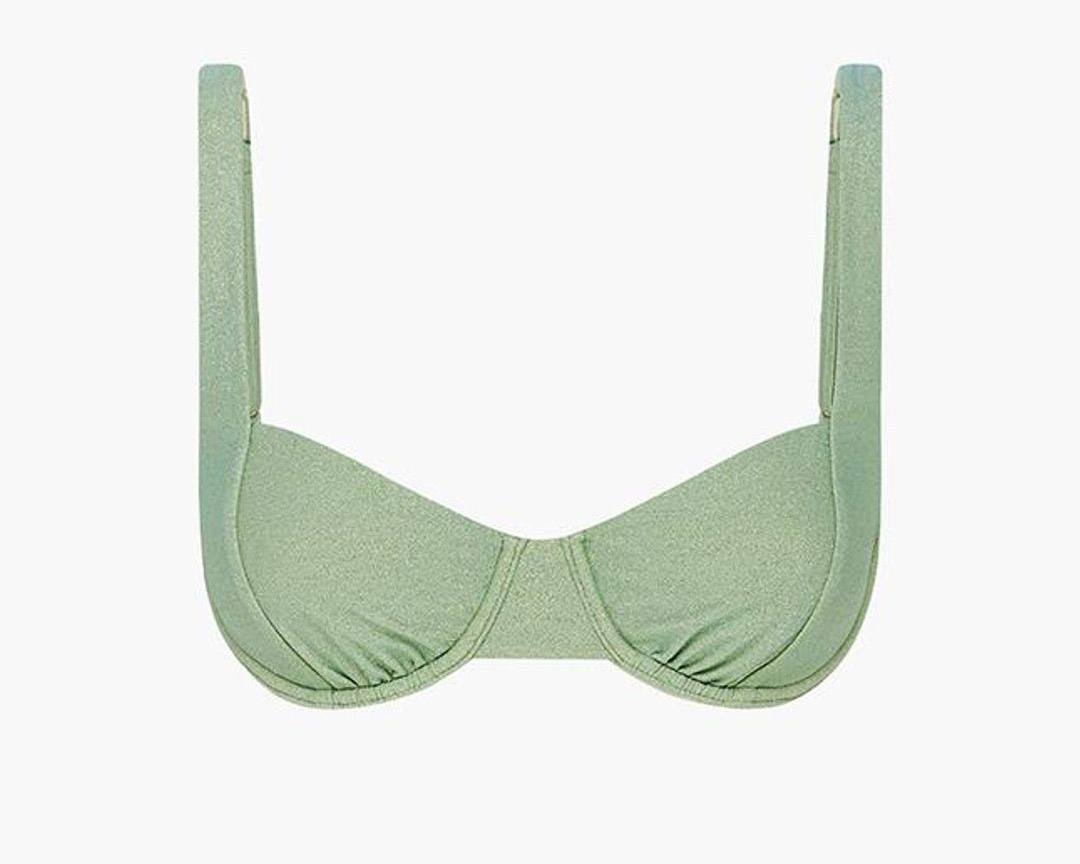 Inspired by glistening seas and warm summer breezes, this vintage-style balconette bikini top from Peony is the prettiest shade of pistachio. It's also made from Peony's signature recycled and sustainable fabrics. Shop here.
Luigi Bormioli Jazz Cocktail Coupe Set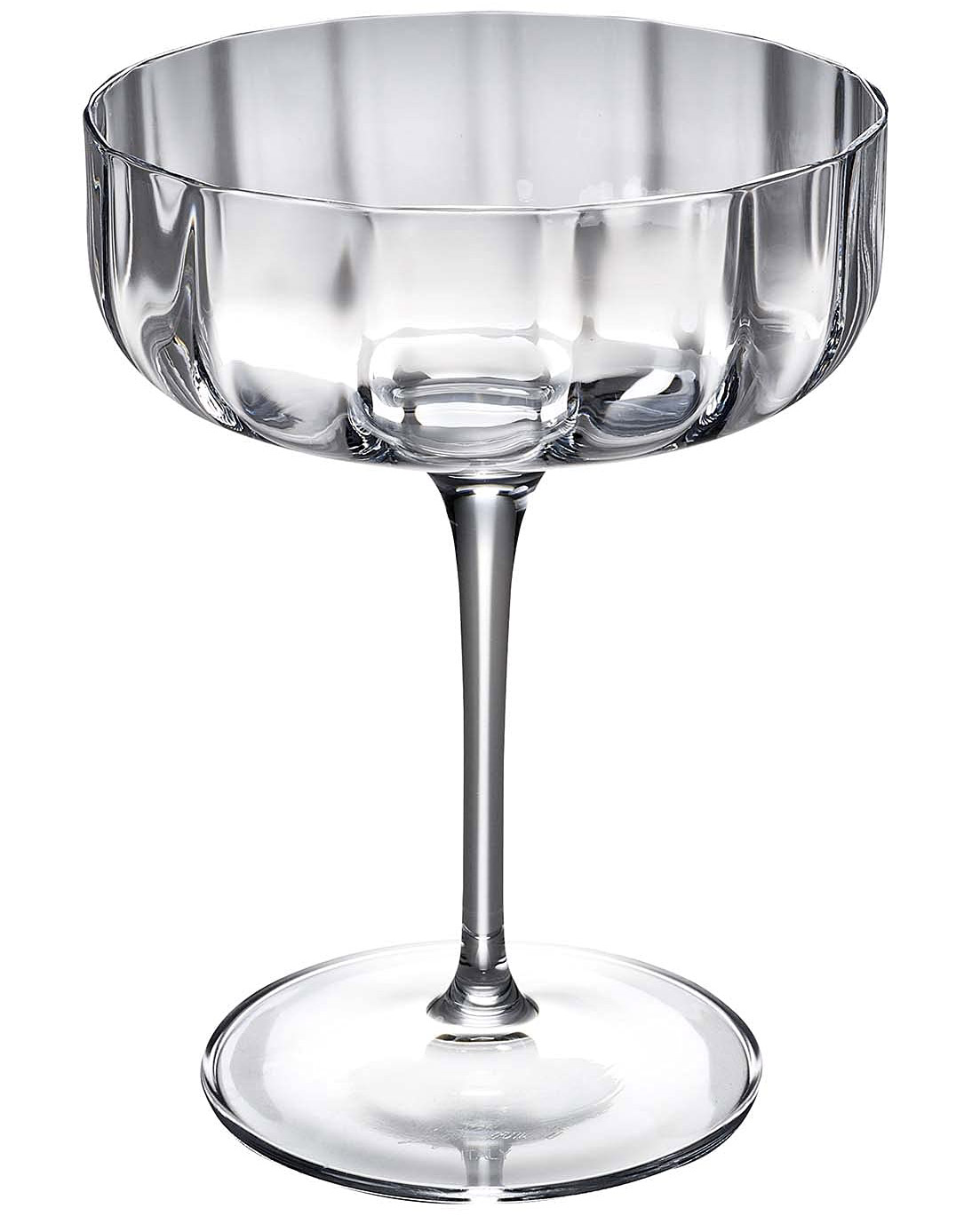 Forget flutes and tumblers, the coupe glass is officially the only way to drink bubbles or margaritas. This stunning set of four by Italy's Luigi Bormioli will add a huge dose of style to her next cocktail hour. Shop here.
Glasshouse Midnight In Milan Eau De Parfum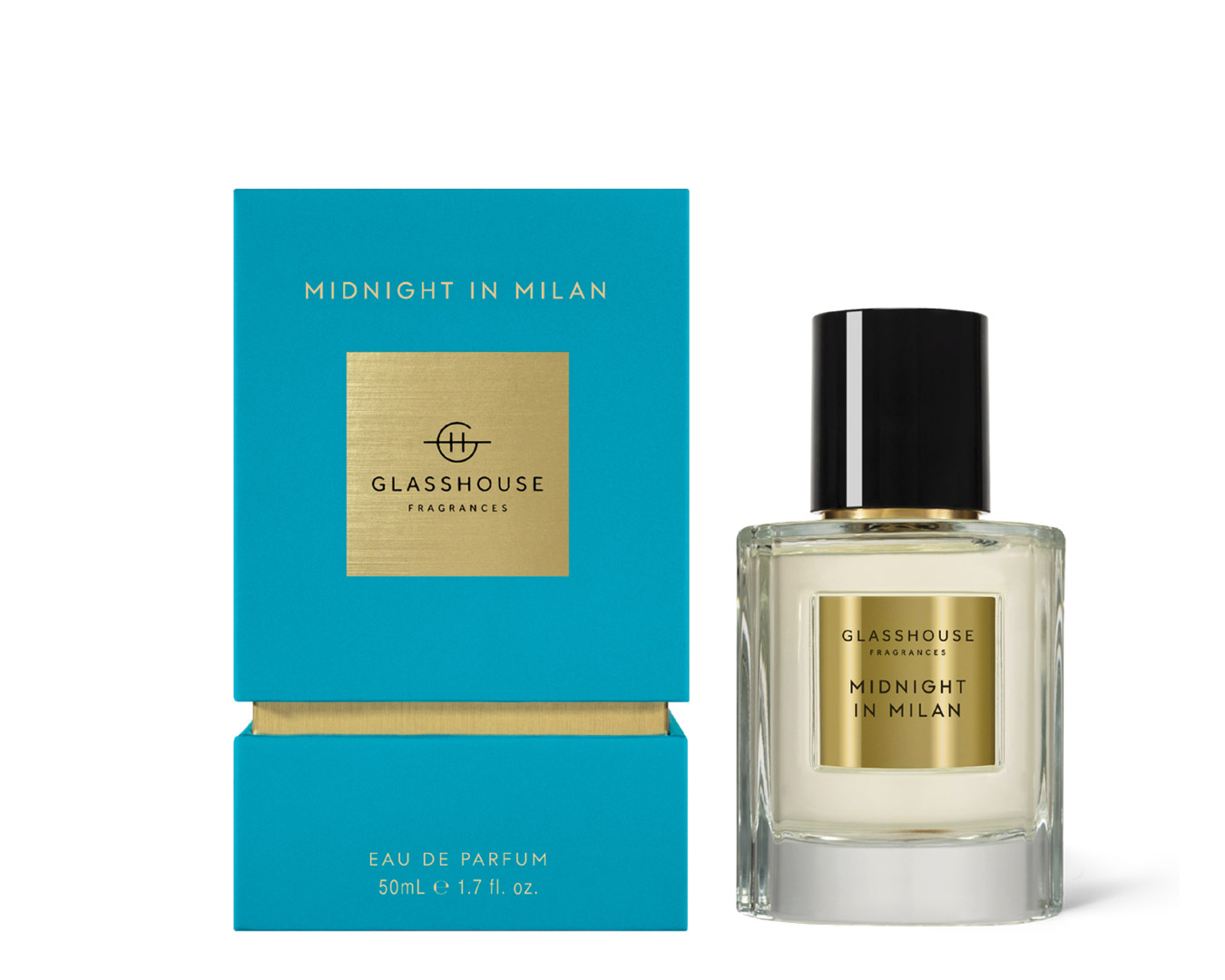 Rich and buttery with saffron and subtle rose, this is the perfume that bewitches you from the moment you spritz it on until the end of the night when you're sipping martinis in a candlelit basement bar. Shop here.
Talking Tables Host Your Own - Murder Mystery On The Dance Floor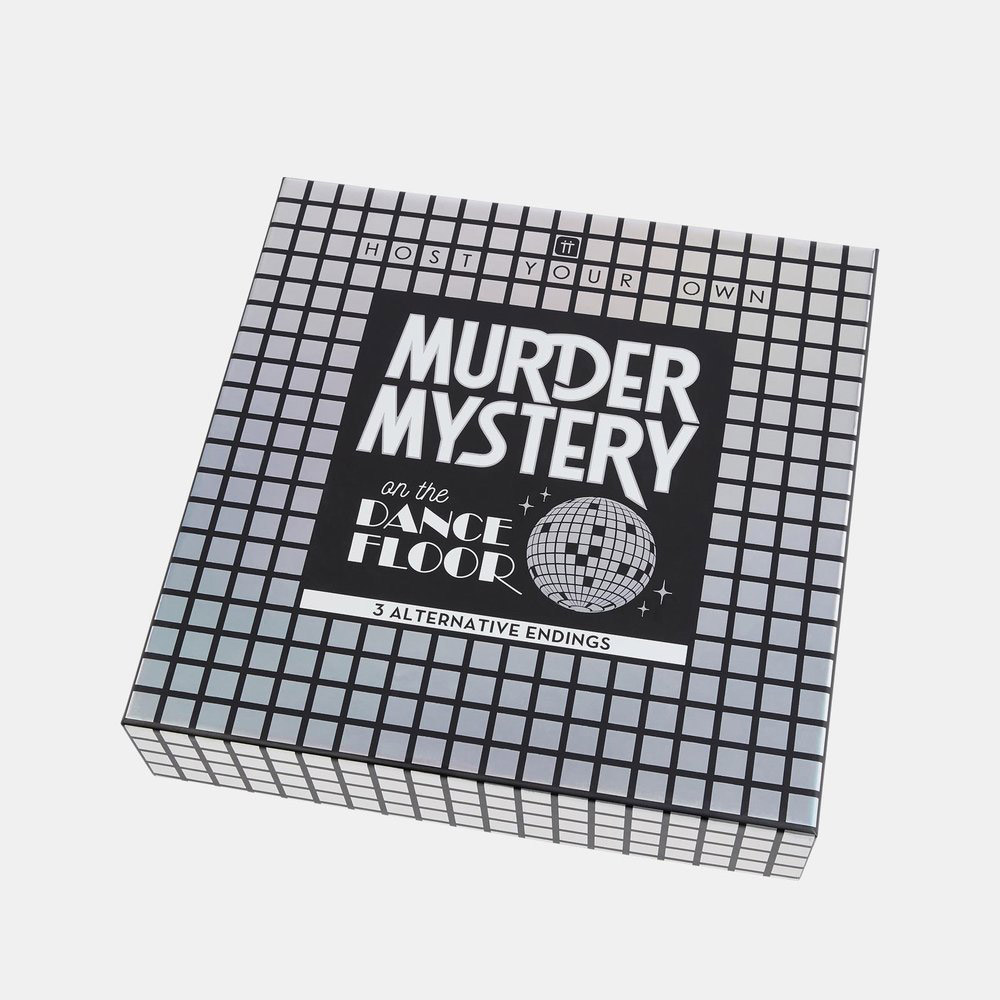 If she has a newfound love of entertaining at home—this awesome Studio 54-inspired murder mystery game will jazz up any future dinner parties. Disco outfits required! Shop here.
Wordbits Alphabet Magnets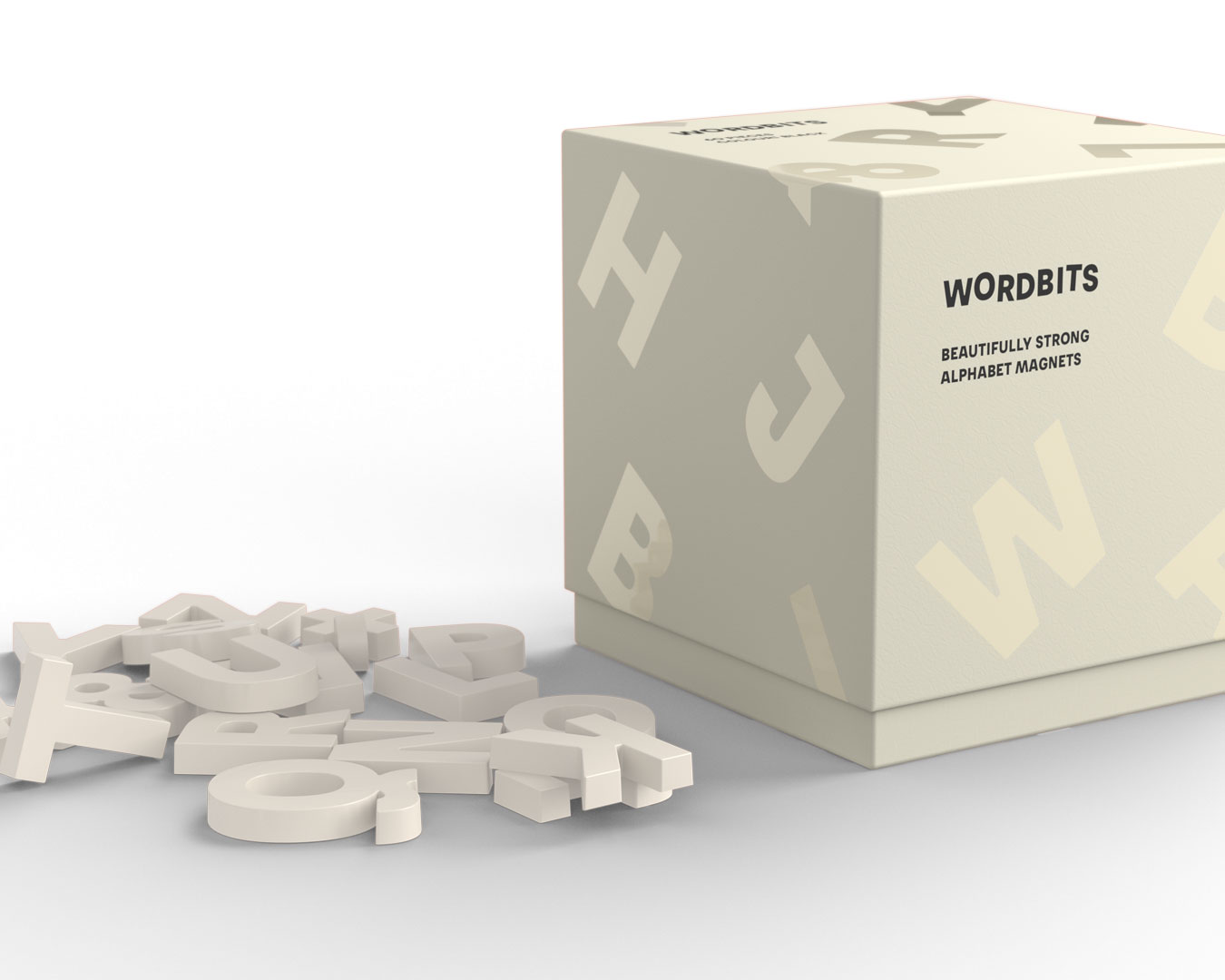 Those classic coloured letter magnets have had a stylish (and functional) upgrade thanks to Copenhagen-based WORDBITS. Perfect for organising her home office or writing cute messages on the fridge, these sleek magnets are strong enough to hold things up and are made with recycled plastics too. Shop here.
Dazie Phoenix Thongs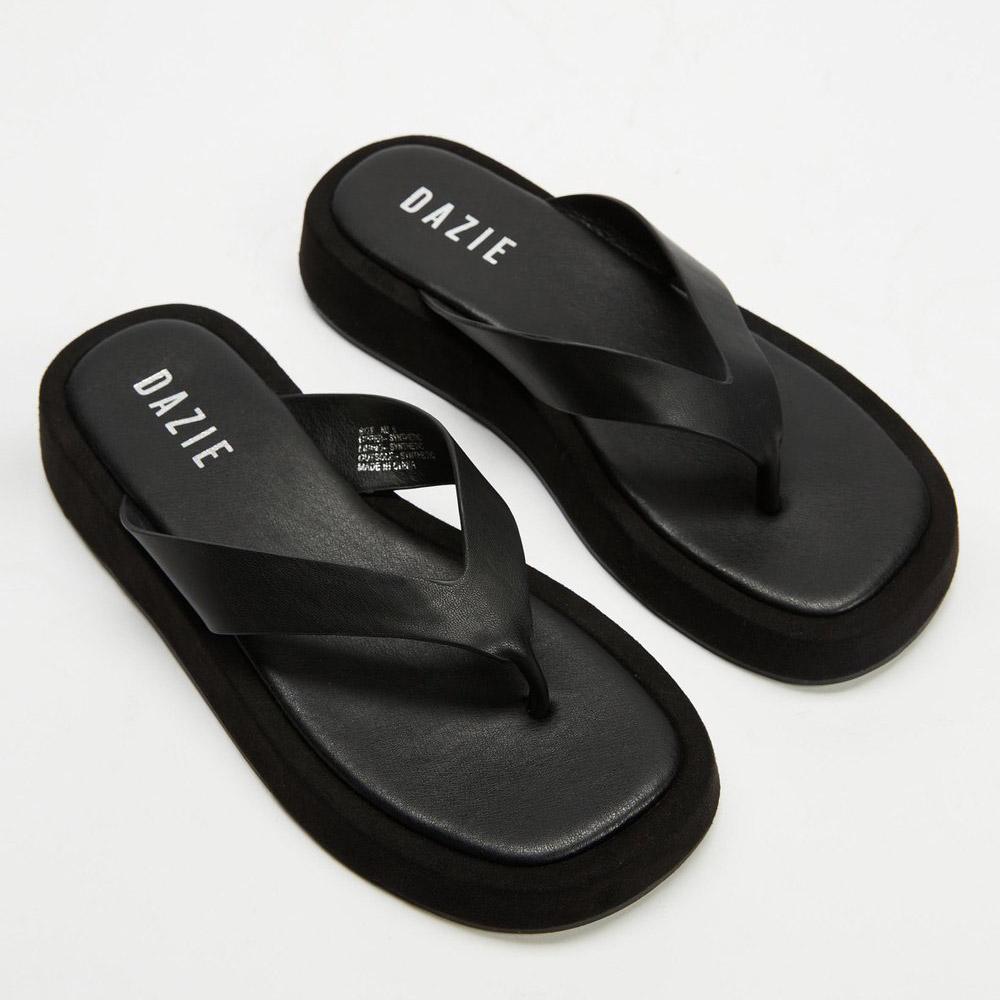 Thanks to the Y2K revival we're currently living through—chunky sandals and platform thongs will be the shoe of the summer. Shop here.
Frank Green Neon Collection Reusable Cup And Water Bottle Gift Set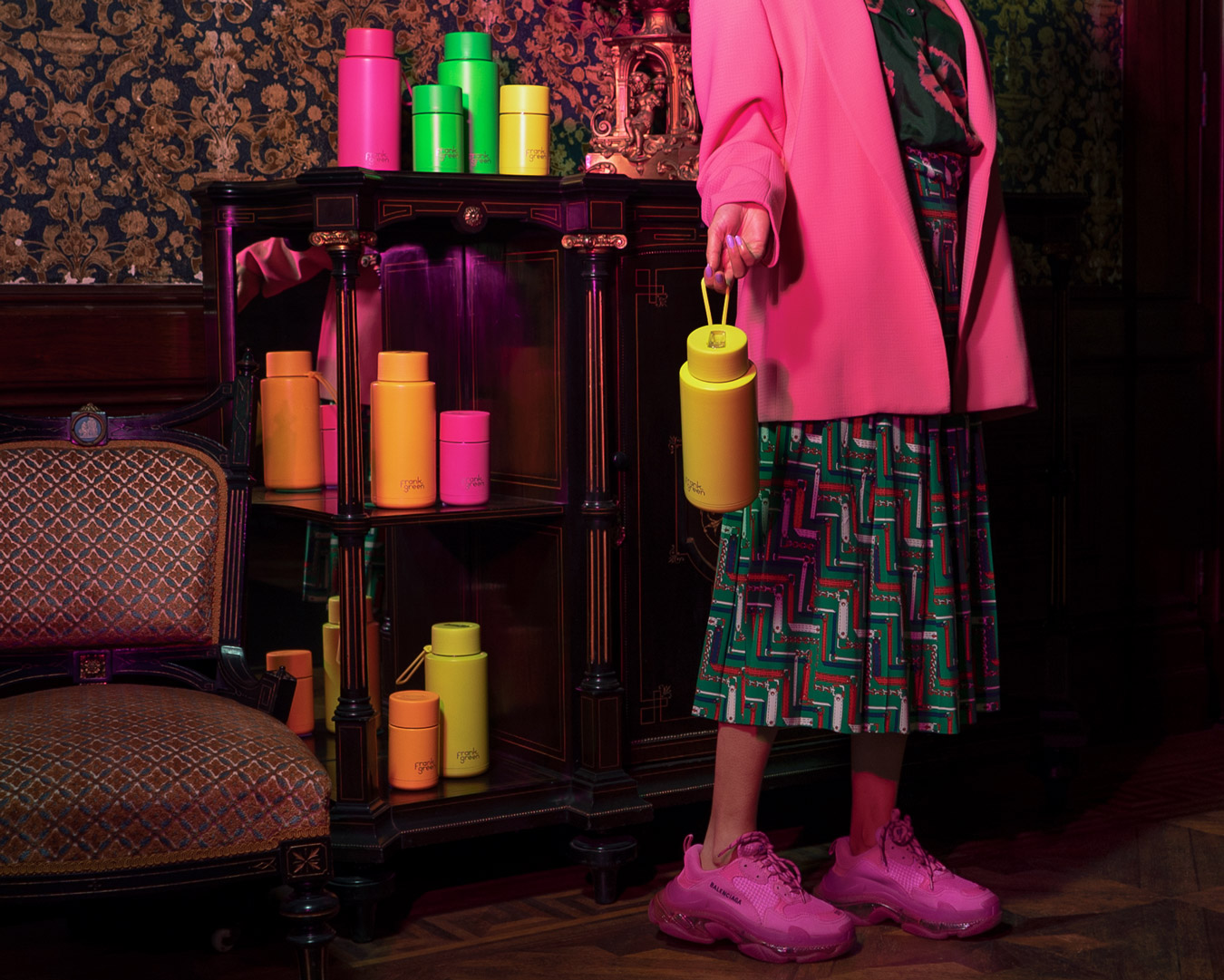 We are so obsessed with the brilliantly bright neon collection from Frank Green. This fully customisable gift set features a reusable ceramic coffee cup and water bottle and allows you to mix and match her fave neon shades too. Shop here.
Pals Vodka, Watermelon And Mint Soda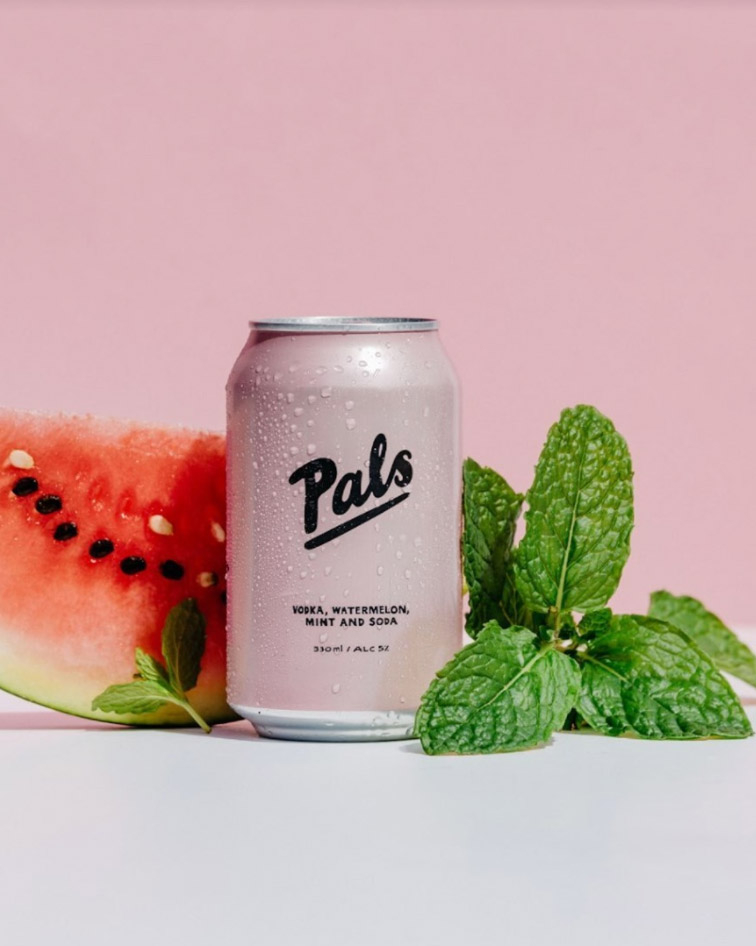 Alongside the rise and rise of seltzer in Aus, a new breed of cute, low-calorie RTDs has hit the market just in time for picnic season and beach days. This vegan-friendly, gluten-free soda is a refreshing mix of premium vodka, watermelon, mint, and soda. Clean, fresh, and simple. Shop here.
Maho Sensory Gypsy Wood Incense Sticks And Burner Set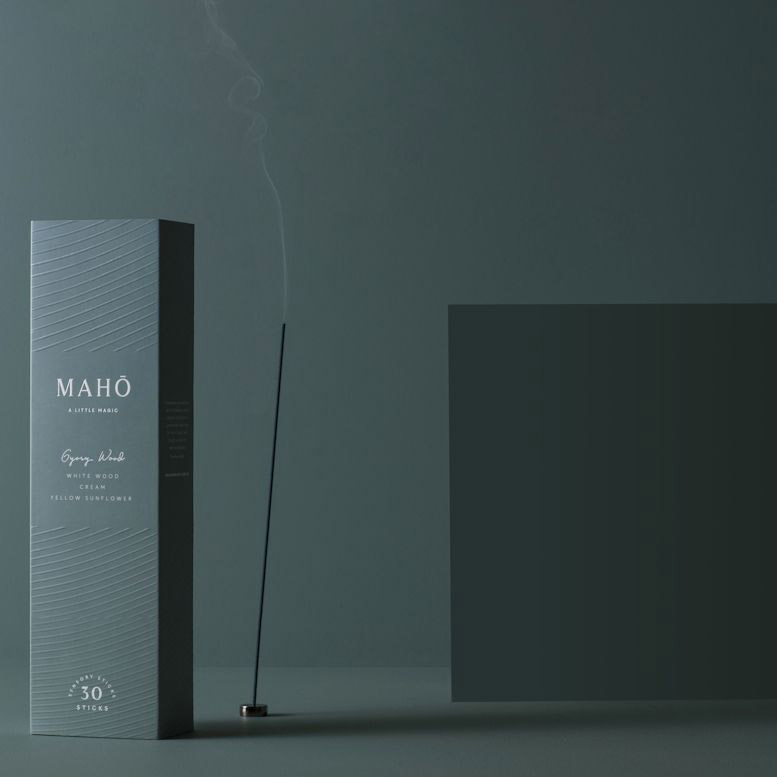 Far from the overbearing musk scent of traditional incense sticks—fancy incense is having a moment right now. With a blend of sandalwood, yellow sunflower, frankincense, and a hint of cream, Maho's gypsy wood incense will give her space a delicate, timeless fragrance. Shop here.
For more epic gift ideas, check out our Christmas gift guides here.
Design credit: Dom Lonsdale
Editor's note: Urban List editors independently select and write about stuff we love and think you'll like too. Urban List has affiliate partnerships, so we get revenue from your purchase.