You've probably already been welcomed back to the office a few times over the past few months, so we're going to skip the formalities here. Now that you're back, it's time to make the most out of your day and most importantly your lunch breaks. Melbourne's CBD is packed with places to go and things to see, all within a stone's throw of your office. So rather than wasting that precious hour, we've partnered with our ultimate lunch date, Oporto, to help you rediscover the city, and reclaim your break.
Bliss Out Under The Trees
Melbourne is spoilt for choice when it comes to green spaces. Just a short walk or tram ride from your CBD office you'll find the Royal Botanic Gardens, Fitzroy Gardens, Treasury Gardens, Carlton Gardens, Flagstaff Gardens, and Docklands Park. If you're in need of some sweet nature-fuelled zen, then check out the newly opened Sensory Garden at the Royal Botanic Gardens. Park up, take ten and let those shoulders relax as you take in the gorgeous sites, sounds, and scents of this oasis.
Plug Into The Latest Podcasts
While you walk or tram to your green space of choice, why not catch up on the latest podcasts? For the true crime lovers out there, tune into MANslaughter to hear about how a woman shot her husband in the 70s and only spent three nights in jail. For the pragmatic among us, learn how to invest your hard-earned savings with You're In Good Company. And if you're in need of some life lessons, then ride the waves of Tough Love with former Triple J host Linda Marigliano. Like many, Linda had big plans for 2020, but instead, she moved back to Australia from LA and found herself back in her parents' house—hear how she's getting things back on track.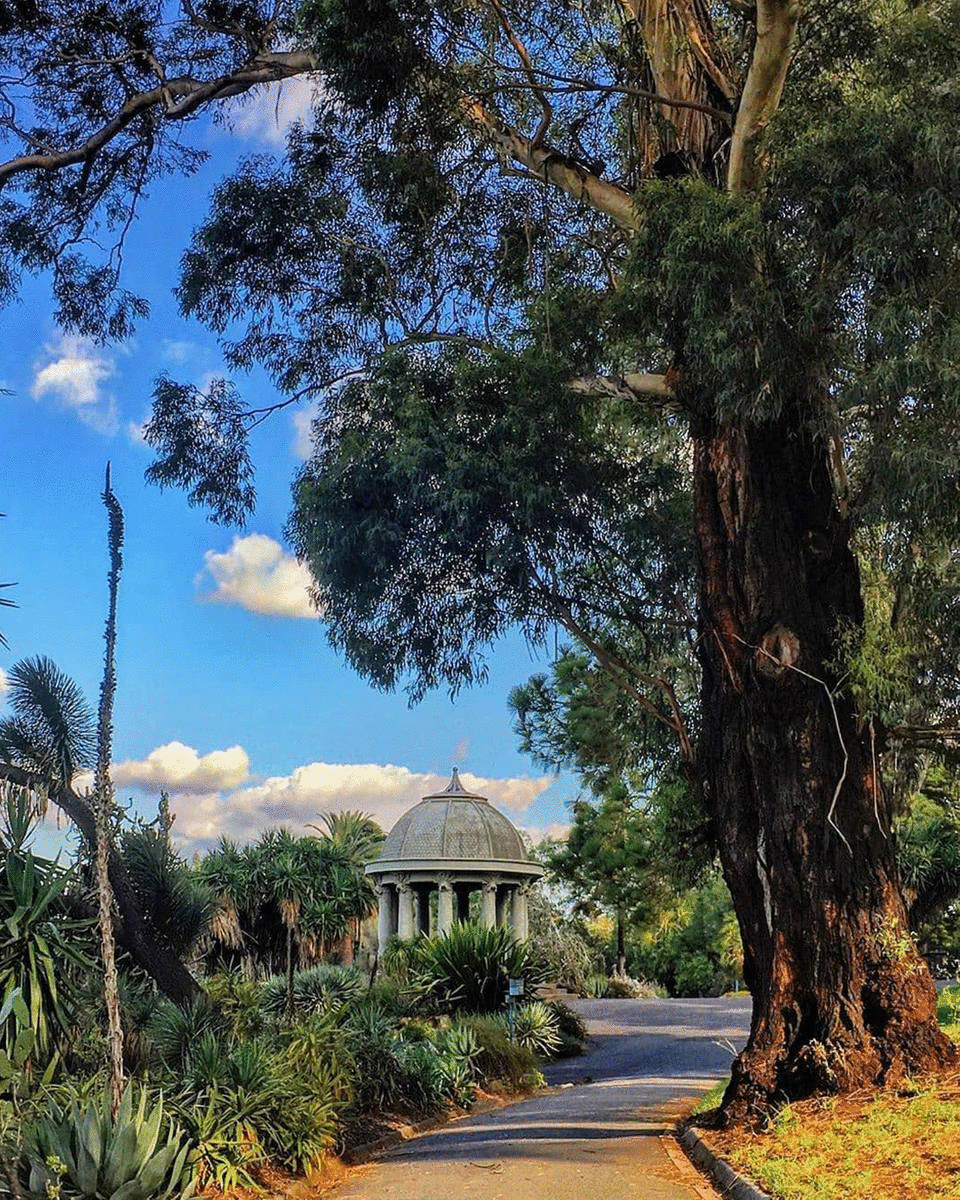 Get Your Culture Fix
So, you're back in the city and you're surrounded by free exhibitions and cultural hubs on the daily. 2020 taught us that life is too damn short, so use your lunch breaks to get in amongst Melbourne's famous art scene. There are the big guns like the NGV and the Ian Potter Centre, but did you know there are gallery spaces in the State Library too? Head over to see the collections and maybe find a spot to read while you're there. If you're short on time, check out fortyfivedownstairs on Flinders Lane, a not-for-profit, small-scale industrial art space showcasing independent artists. Cue the inspo.
Lean Into Deliciousness
With so many options in the CBD, deciding where to get your lunch is undoubtedly one of the toughest decisions you'll make all day—but we have you sorted. CBD Oporto stores are slinging lunch deals to welcome back all you city-slickers after spending last year in lockdown. For just $10, you can get your hands on a tasty Chicken Rappa or Bondi Burger ladden with their legendary chilli sauce in a Meal Deal (both include snack chips and a drink), or a hearty chicken salad, packed with chicken tenders, tomato salad, slaw, crisp lettuce, mayo and balsamic dressing. You don't have to go far to sniff out this epic deal either, you can score it at these CBD Oporto stores. Get your tastebuds ready.
Treat Yourself To a Midday Massage
Who said lunch breaks couldn't be used for some self-care time? Not us. There are plenty of spas and massage parlors around the CBD that can help you take the stress out of your day. With sessions starting at 30 minutes for most venues, you'll be back at the desk in no time feeling restored and rejuvenated for the rest of your day. We'd recommend Miss Fox and Sensu Spa in the CBD, Body Freedom Day Spa in South Melbourne, and Milk and Honey in West Melbourne.
Smash Out A Workout
If you prefer to work up a sweat on your lunch break, you'll find yourself spoilt for choice when it comes to classes in the CBD. Stretch out with aerial yoga at Little Mandarin or kick things up a notch at Aleenta Barre on Flinders Lane, where classes focus on high-intensity exercises fusing cardio with strength training. Feel like going all for 45 min? Head to Bodhi and Ride, feel the burn, and work those muscles.
Get Groomed
Big meeting coming up on the calendar? Have something excited planned for the evening? Pop into Rakis On Collins for a blow-wave and walk out with luminous, luscious locks. Gents, sharpen up and jump into a chair at Alpha Barbers. Masters of their craft, you may just become a new regular.
From self-care to supercharged workouts, make every minute of your lunch break count now that you've returned to the office. When it comes to getting the most bang for your buck when it comes to a bite, Oporto's Melbourne CBD stores have you covered with their epic $10 lunch deals. Find your nearest here.
Editor's note: This article is sponsored by Oporto and proudly endorsed by The Urban List. To find out more about who we work with and why read our editorial policy here.
Image Credit: Royal Botanic Gardens Victoria, State Library Victoria, Michael Gribbin for Oporto
Design Credit: Dom Lonsdale