While summer might be slipping through our fingers, we refuse to say goodbye just yet. That's why we are stoked to hear that our favourite seafood festival is back for another year—and it's set to be better than ever.
Known as the perfect summer sendoff, on Saturday, March 13th, Shorehaven Seafood Festival will be taking over Waterfront Park in Alkimos for one day only. Expect the beachside digs to be transformed into a magical oasis with comfortable seating, festoon lighting, 'Gram-worthy scenery, sippable cocktails, locally-sourced seafood and vibing DJs on rotation.
If that's not enough, some of Perth's favourite food trucks will be pulling up at the event too, so to ensure you know exactly what to expect, here's everything you should devour at this highly-anticipated seafood extravaganza.
Chow Down On Seafood Paella
We love a plate—or two—of paella as much as the next foodie, the fact that Canarian Cuisine will frying up a heap has us hyped. Known for wicked sauces, Chef Francisco will be doing a seafood special to mark the occasion and we're so ready for it.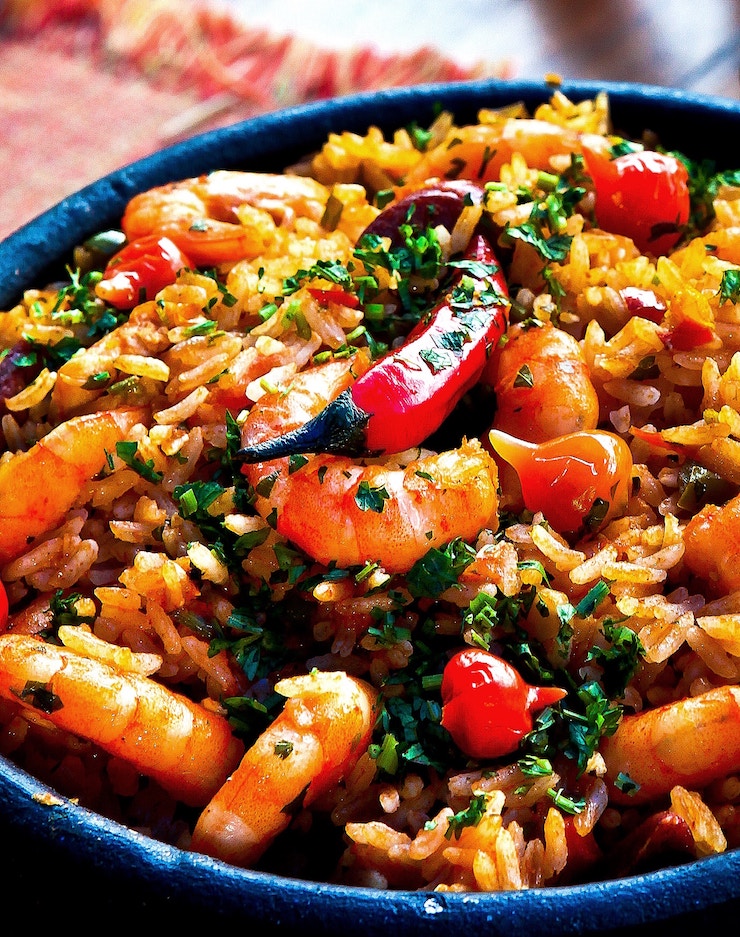 Bite Into Blissful Baos
We're always up for a light, fluffy, flavoursome bao and the team over at Baolicious hear us loud and clear. They're slinging two specials at the festival, a spicy Cajun soft shell crab bao and a Thai chilli crispy fish bao, each adorned with zingy garnishes. Pair with crispy prawn cutlets, calamari rings and so on for the ultimate seafood feast.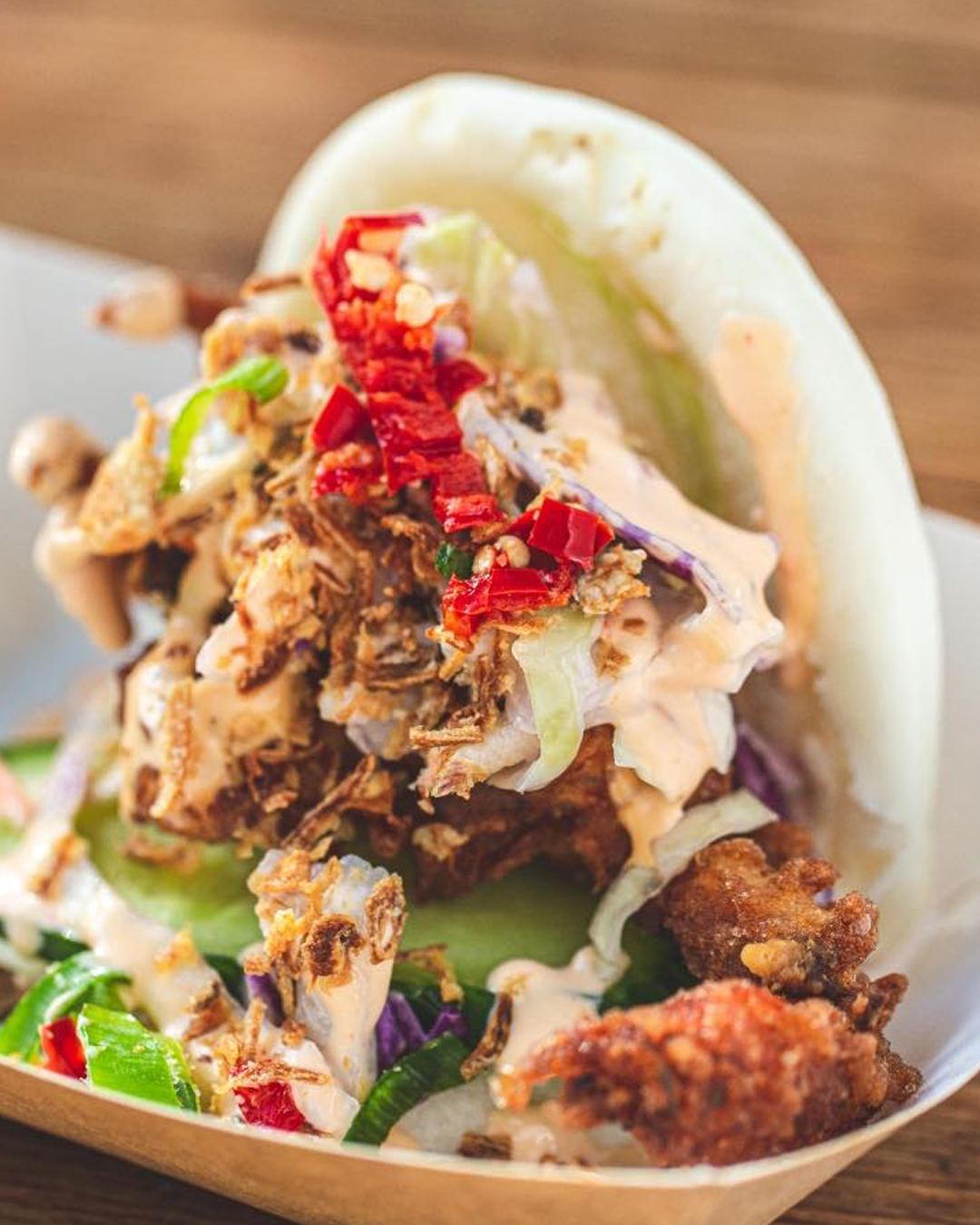 Dig Into Seafood Nachos
The team at Street Fusion Food Truck will be dishing up loaded South American style seafood nachos. A satisfactory crisp and crunch loaded with seafood sounds, prepare to wrap your lips around a plate from these guys. While you're at it, give the French lobster and seafood bisque a try.
Smash Seafood Creme Brulee
Yes—you read that correcty—Seafood creme brulee is officially a thing thanks to the foodies at Just Creme Brulees. Picture WA sourced seafood mix topped with a burnt crispy parmesan crust. They'll also have their full sweet menu available—bring it on.
Sling Back A Taste Of Singapore
Anyone who's been to Singapore knows their street food is no joke. Lucky for us, Merloin Seafood Truck is bringing the goods to us. Dig into the saucy soft shell crab with lashings of chilli or sizzling black pepper prawn skewers—we promise you won't regret it.
Take Your Tastebuds To Japan
We all know the Japanese are experts at all things fish (hello sushi and sashimi), so our tastebuds are tingling with anticipation to chow down on specialties starring local Aussie seafood. The guys at Oishii Modern Japanese Street Food will be dishing up mouthwartering prawn gyoza and the molten spheres of magic known as Takoyaki—a traditional round pancake ball stuffed with flavour and pieces of octopus.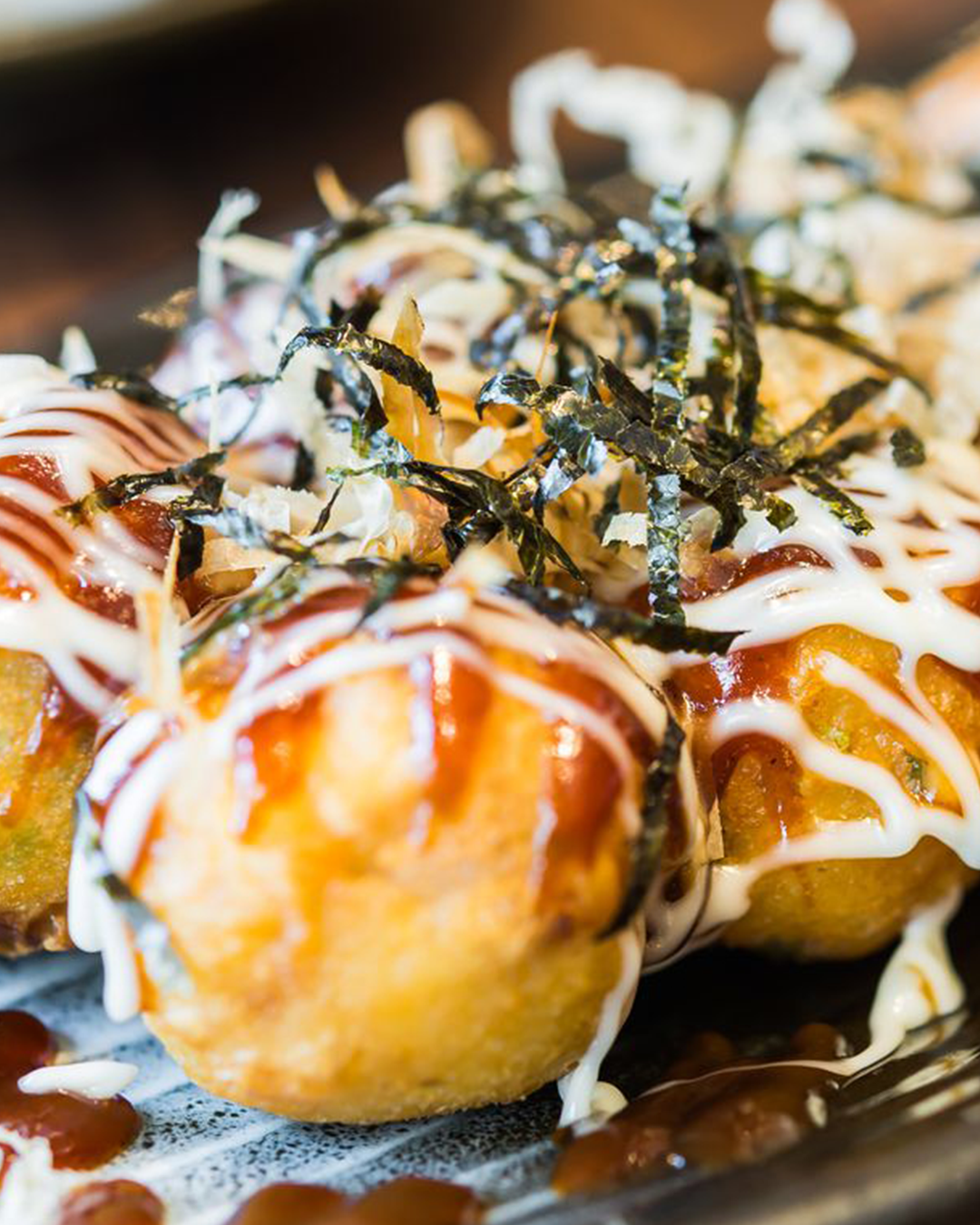 The Details
What: Shorehaven Seafood Festival
When: Saturday, March 13, 12pm—9pm
Where: Shorehaven Waterfront Park, Alkimos
For more info, click here.
Editor's Note: This article was produced in partnership with Shorehaven. To find out more about who Urban List work with (and why), read our editorial policy here.