Gorgeous gorgeous girls and boys love solo travel. It's not that they hate people, no. Or that people are annoying, no no. It's just that sometimes (or a lot of the time) the best company is yourself.
Picture it: a book, a fabulous Airbnb and the ultimate getaway to reacquaint yourself with the best person in your life (you). But, we hear you ask, action! Adventure! Doing! Things!
Worry not, grasshopper, we've curated a list of unmissable experiences that add up to Australia's best solo travel getaways. Get bookin'.
The Best Solo Travel In Tasmania
Shuck Oysters On The Freycinet Peninsula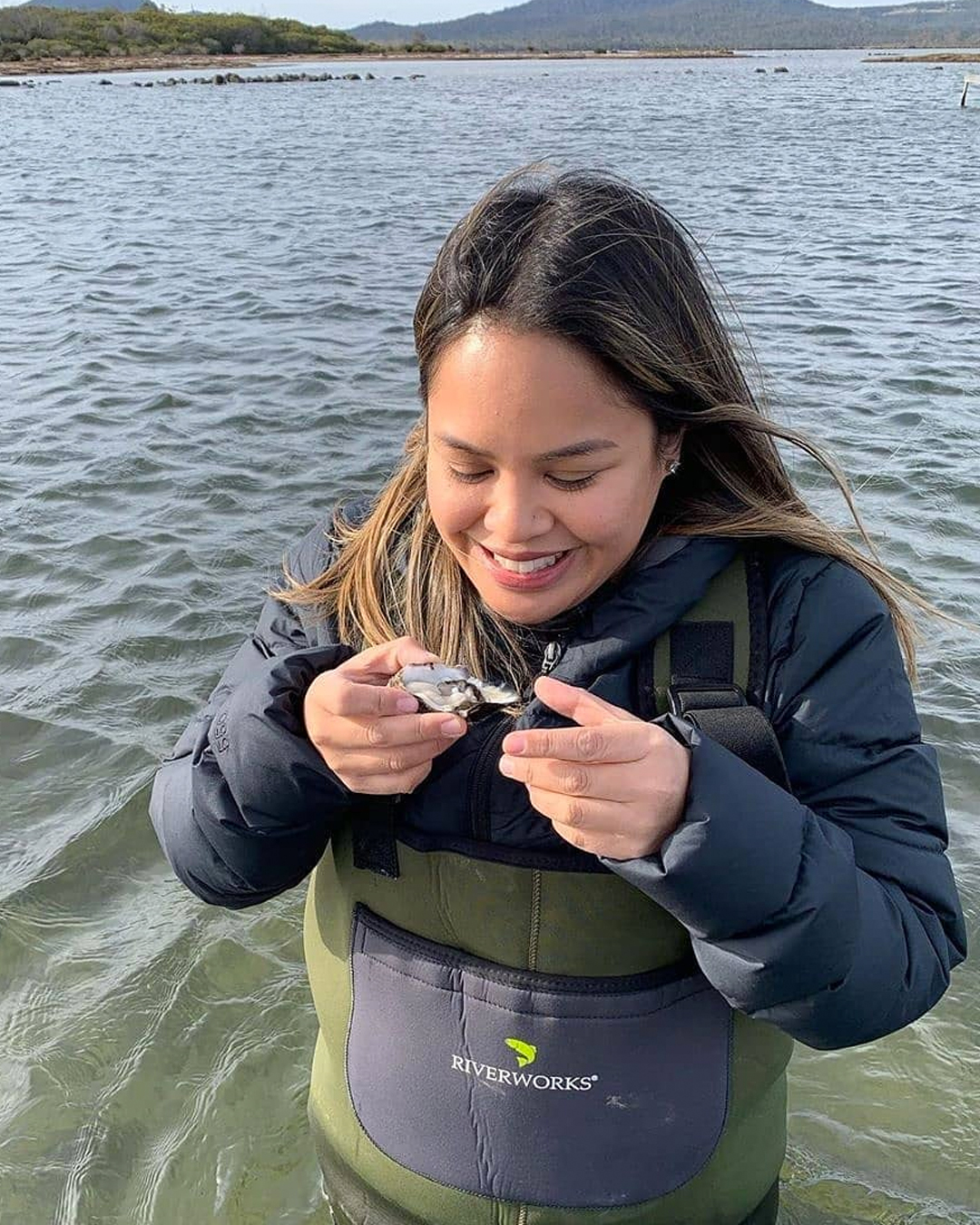 There are times when taking a moment for yourself is a must, and one of those is while enjoying a fresh-from-the-ocean oyster in the waters of Tassie's Freycinet Peninsula. Whether you rock those sexy wading overalls like Rhianna rocks pregnancy or you'd rather no-one important ever saw it, you can't deny shucking oysters in knee-deep water while sipping riesling isn't an absolute flex. So get your wellies on and understand why the oyster life chose you. But the fun doesn't stop there, oh no. You can Kayak Great Oyster Bay, hike to Wineglass Bay, or simply be at one with yourself. You make the rules.
Where to stay: Sunsets A Frame Beach House
Chase The Aurora Australis
If bearing witness to the dancing wonder of these The Southern Lights, the cousin to the Arctic's Northern lights, has been on your bucket list for years, consider this your sign to do it, and do it all by yourself. Because what greater gift to your soul and retinas could there be? You'll have to head there in Winter, so bundle up warm, and do some research to make sure you're headed to the right spot, this Facebook group is an excellent resource. Our insiders tell us Evandale is a good place to start, because staying away from city lights is key to seeing this celestial nightclub.
Where to stay: Blackwood Tree Cottage
The Best Solo Travel In NSW
Explore Booderee National Park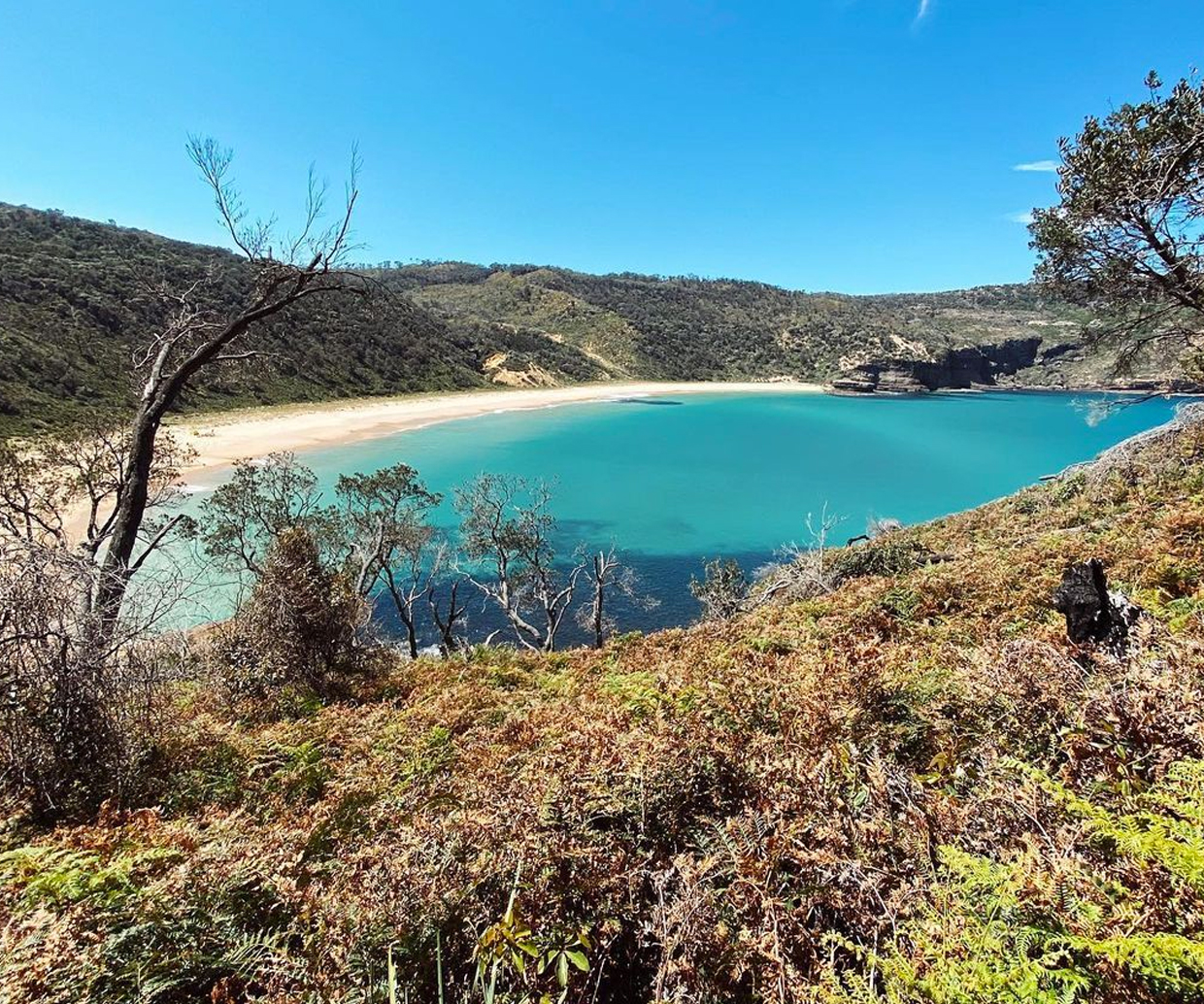 Impossibly blue waters are a given in Jervis Bay, just a three-hour cruise from Sydney (which is ample time for a solid main character energy car concert if you ask us) and home Booderee National Park, a haven for solo traveller delights to see and do. And do you shall: Car entry is a casual $13. From there you can take your sweet solo time getting to know the place: take in the history and wildlife of Booderee Botanic Gardens, the only Aboriginal-owned botanic gardens in Australia, snorkel through the sapphire-blue waters at Murray's Beach and spot the rays, or take the two-hour hike through the park to Whiting Beach and see if you can spot the waterfall. You might even catch sight of some whales if you time it right.
Where to stay: Jervis Bay Beachside Cottage
Take On Some Luxury Clay Making In Gerringong
There's not much the South Coast doesn't offer but when it comes to indulging in a spot of solo travel, this region really is your safe space. If you're driving down from Sydney, the lone drive will be short and sweet but long enough to make you feel like you're out of the hustle and bustle from the Big Smoke. We suggest hitting Gerringong for some seaside and wholesome vibes. You've also got Werri Beach and Werri Lagoon for a spot of swimming and beach reading, plus Natural Necessity for any retail therapy you want to get out of your system (it also hybrids as a super cute cafe). To really edge your wholesomeness to whole new levels, book a luxury clay experience to settle back into your creative juices.
Where to stay: Infinity Tiny Home
The Best Solo Travel In Victoria
Take A Bike Tour of the Mornington Peninsula
Taking in the sights, sips, and flavours of vine-tangled stunner that is lady Mornington Peninsula can be enjoyed with company, sure, but doing it on your own terms (i.e. lingering at the local cheese shop) sounds friggin' great if you ask us. Which is why this self-guided bike tour is such a banger: you rock up, grab your bike and your map, then explore at your own pace. The tour is curated by in-the-know locals, so you're in good hands to pop into local vineyards and breweries (be safe on those wheels, friend), produce shops and more while taking in the stunning (Darryl Kerrigan voice) serenity. So much of it. Treat yo' self to a bottle of the region's finest before heading back to drink it in a bubble-filled tub. Dreamy.
Where to stay: Maxz Loft
The Best Solo Travel In Queensland
Soar Into Lady Elliot Island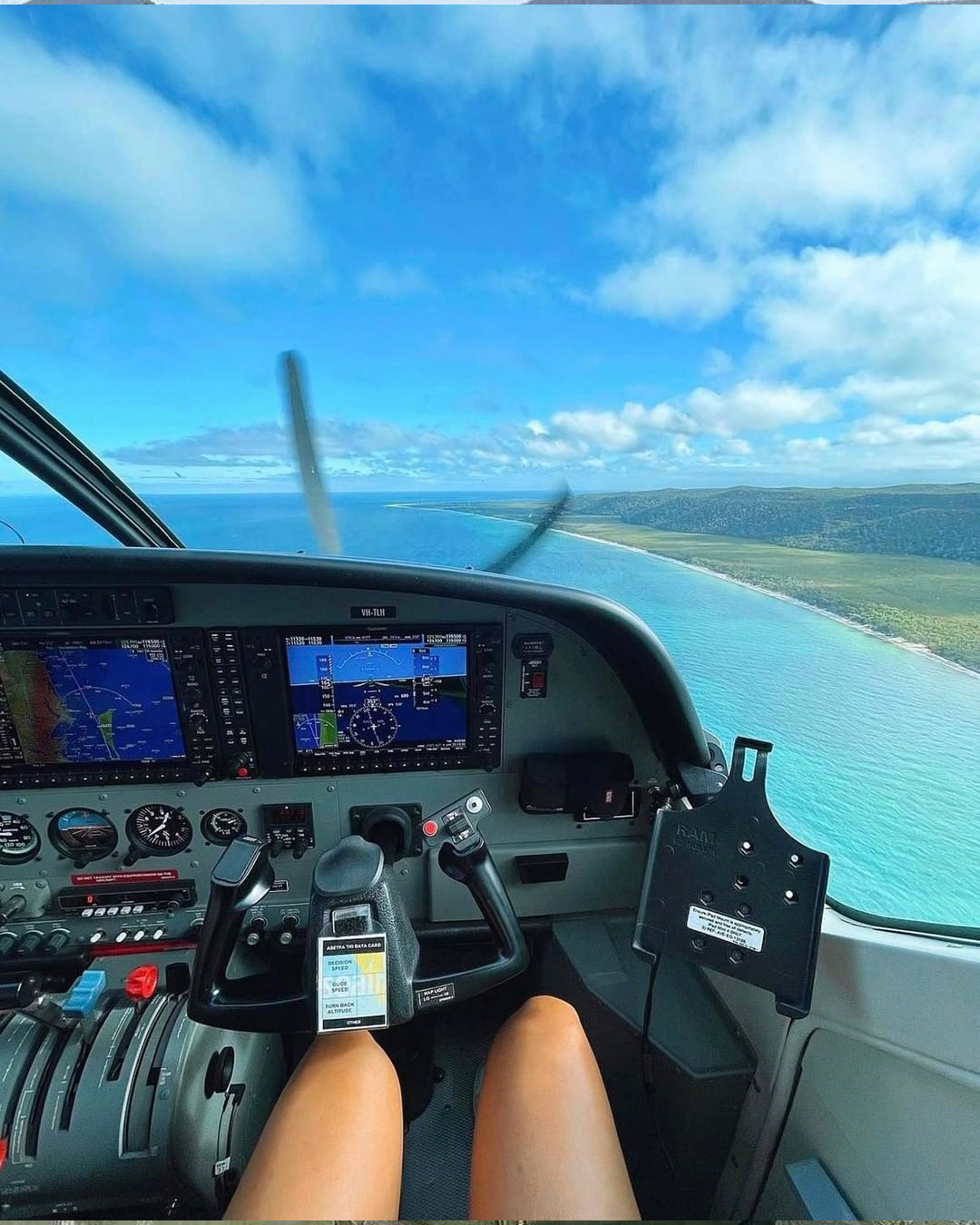 This one's for those that want to give themselves the luxury solo trip of a lifetime. Go off, queen or king. Spanning just 85km and only accessible by sea plane (did we mention luxury?) Lady Elliot Island sits on Australia's east coast and is one of the most highly protected areas of the Great Barrier Reef National Park. Home to some of the best scuba diving and snorkelling around, this close-to-untouched corner of paradise is home to endless crystal-clear waters and colourful coral, as well as sea turtles, manta rays, and Nemo-level fish aplenty. Go cleanse your spirit in these waters, you deserve it.
Where to stay: Lady Elliot Island Eco Resort
The Best Solo Travel In South Australia
Swim With Sea Lions And Dolphins At Baird Bay
We do not deserve sea lions or dolphins and their absurdly cute inquisitive nature. This is a fact. But, somehow, getting up close and personal with the majesty of these slippery sea doggos is not only allowed, but also safe and encouraged at this unforgettable experience in South Australia's Eyre Peninsula, where you're on their turf underneath the waves. Doing this on your own allows plenty of time to get lost in their wide eyes and whiskers. A 40-min drive from the sands of Streaky Bay, where unwinding is simply mandatory, this is nothing short of a once-in-a-lifetime experience. Do it, k?
Where to stay: Sunset Dreaming Eco Retreat
The Best Solo Travel In Western Australia
Take A Scenic Flight Over Margaret River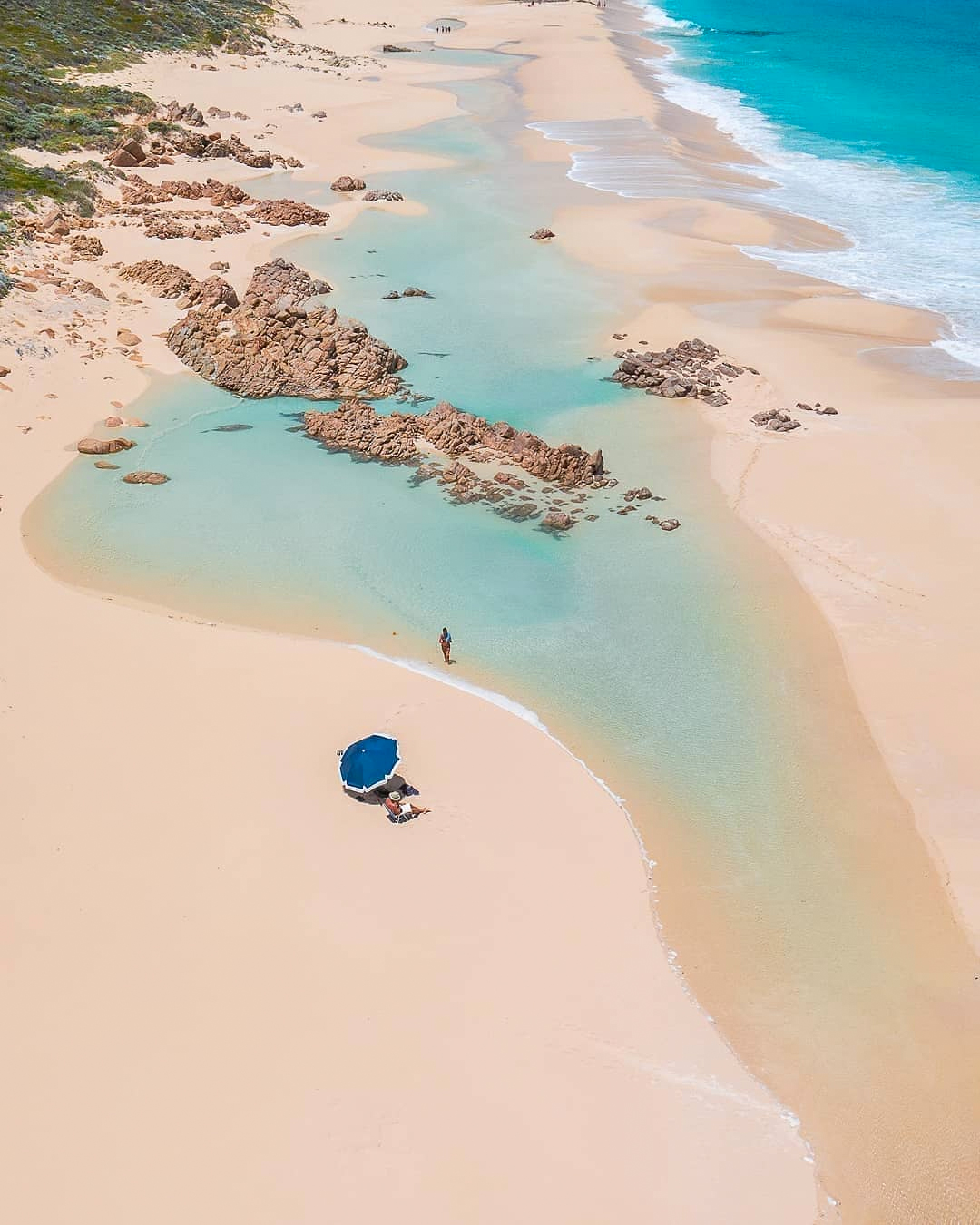 Margaret River is home to pristine waters and vineyards aplenty, but seeing it from way, way up above is something else. You'll be saying "holy dooley" more times than anyone needs to hear as you take in the ridiculously good-looking sights of the WA coast from an actual helicopter. Dizzy from the heights, you're going to need a drink after, so follow your nose and hightail it to one of the region's vineyards and get yourself a Chardy. The rest is up to you. Being your own best friend is the best.
Where to stay: Ironstone Studio
Get To Know Perth On Foot
Finding your bearings in a new city can be scary, stressful, exciting, another adjective. But putting on your (big boy/girl) shoes and hitting the pavement is one of the best ways to get to know a new place. Enter the walking tour, where new sights can be experienced and new friends can be made if that's your artisanal jam. Operators offer plenty of cute group tours for solo-travelling souls to join (pro tip: food-centric options are a great way to get a locals' look into a city), or private options for those that care not for the company of others. Do you, you walking wonder.
Where to stay: Le Cherche-Midi Fremantle Bed And Breakfast
Can't decide on where to travel this year? Here are 50 of the most amazing places in Australia.
Image credit: Urban List, @my_wanderlust_life, @catching_paradise, @rosslong_, @dylan.dehaas
Editor's note: Urban List editors independently select and write about stuff we love and think you'll like too. Urban List has affiliate partnerships, so we get revenue from your purchases.